« What about China?
|
Main
|
Ace of Spades Pet Thread »
March 19, 2022
Saturday Gardening, Puttering and Adventure thread, March 19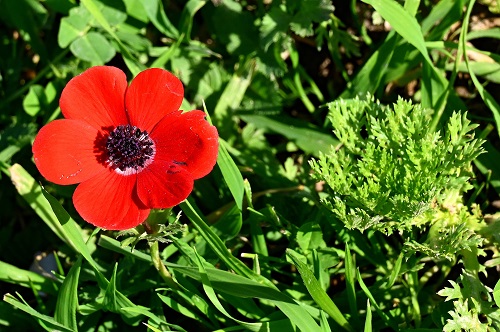 Happy Spring Equinox tomorrow! Got anything planned? The weather is still variable for a lot of people, but today we're starting with some flowers from Neal in Israel. The weather seems to have warmed up there:
Park Ayalon: About a month ago we strolled a bit in the Park Ayalon (Valley of Ayalon), located in the center of the country about mid-way between the Tel Aviv metropolis and Jerusalem. We saw a few scattered anemones, which your previous contributor saw in masses in the south of the country; but almond trees in full bloom were the main attraction along our route. The almonds flower from mid-winter on, and serve as one of the main symbols of winter plant life in the Israeli countryside.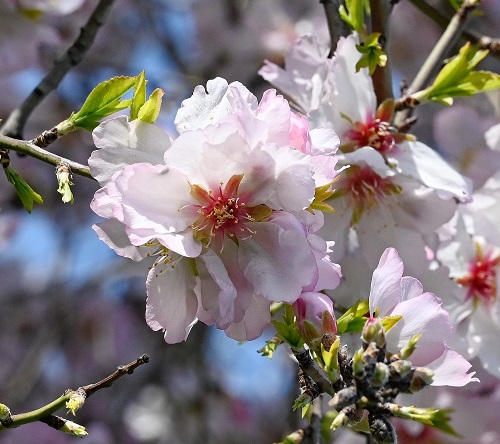 * * * * *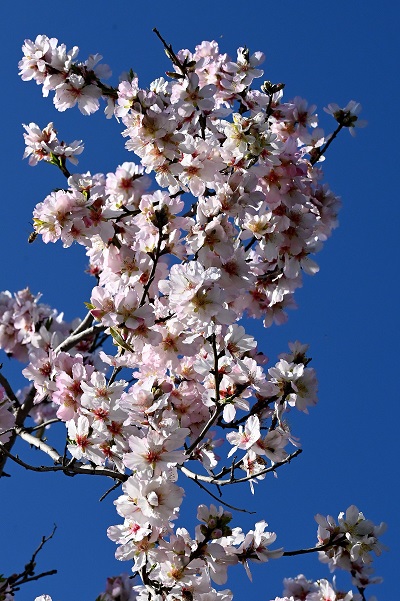 * * * * *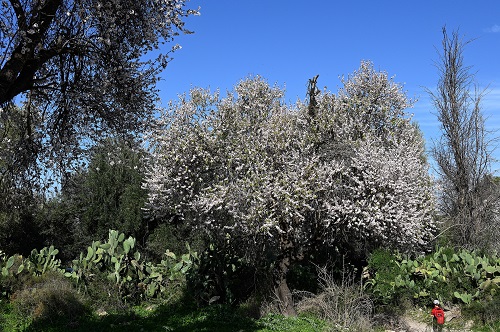 * * * * *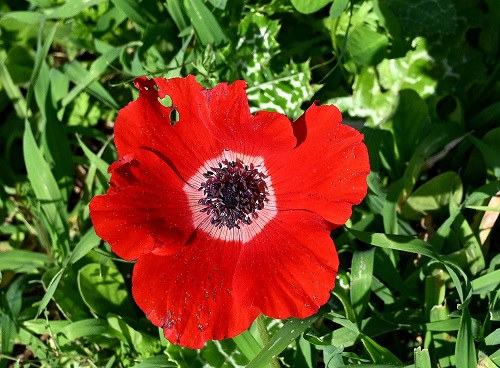 * * * * *
Edible Gardening and Farming
From By-Tor:
There is an egg ranch near me that sells eggs for about 30 percent less than the grocery. For example, we got 4 dozen eggs and 8 quail eggs for $9.

Why quail eggs? We were curious. Turns out they look and taste just like chicken eggs.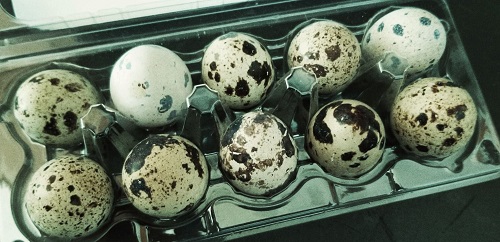 Except they are camouflaged on my counter.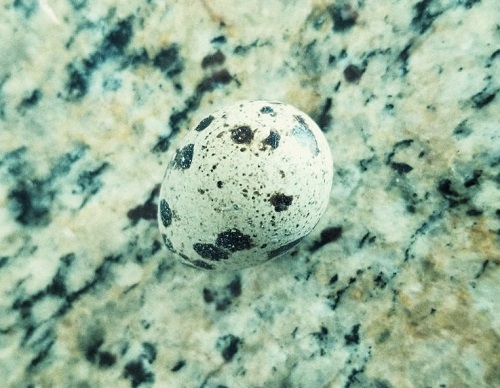 This is March and the local navel oranges are really good. I am wondering if they are from a second, late variety. They seem juicier and thinner-skinned than the December navel oranges. What's good in your garden or local market?
Wildlife
By-Tor also has a wild visitor this spring, a prospective mama: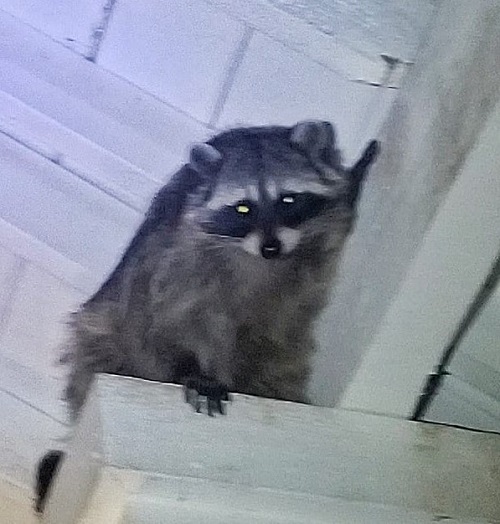 And from Neal in Israel:
Grasshoppers remind me of my time as a child in my father's yard and garden, and so I'm coexisting with them meanwhile, as they feed on the leaves of the hollyhocks which are building strength towards flowering in the spring. #1 is a juvenile, about an inch long; #2 is mature, about 3 - 4 inches.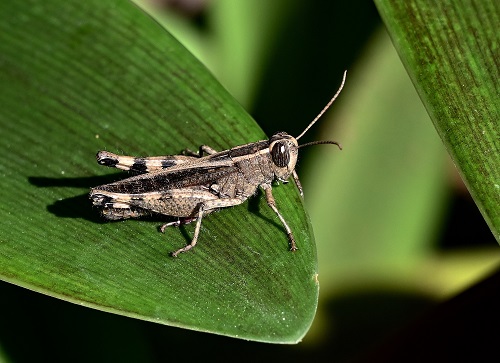 * * * * *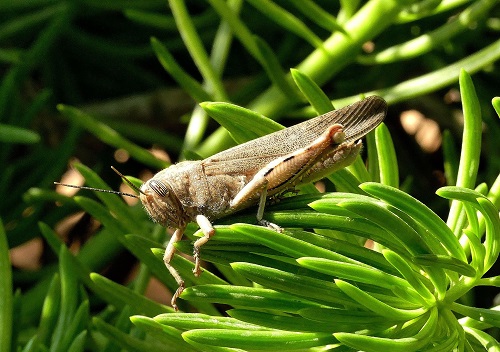 Amazing how striking they can be close-up.
A few weeks ago, a local chameleon scouted our garden, appearing on a number of days on the lower branches of our Bougainvillea. A slow mover, our guest was a good model for closeups; just had to work on catching the eyes pointing in the right direction.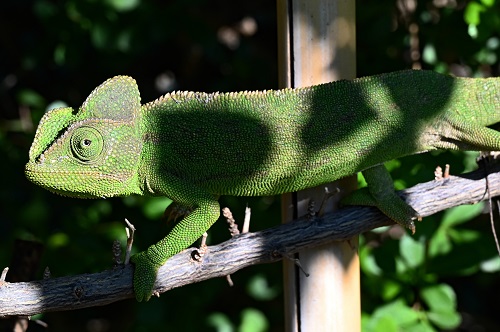 * * * * *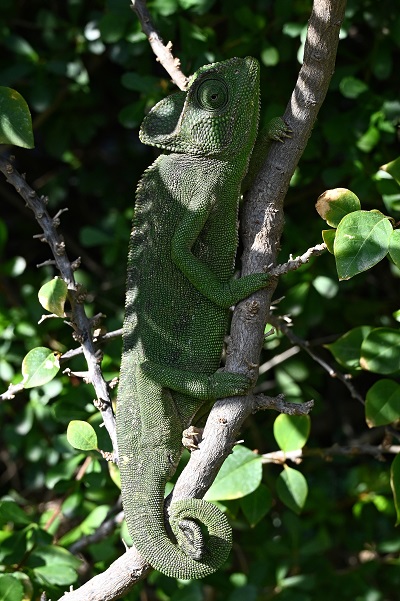 * * * * *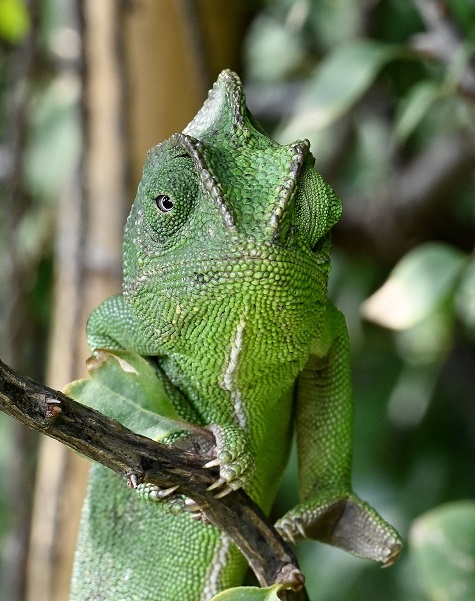 * * * * *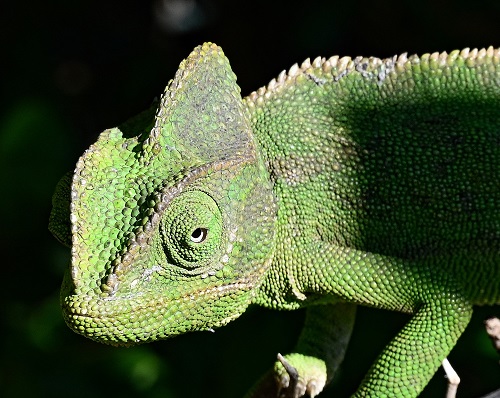 That's a reptile which wants to be in the movies, I think.
Weather, Sports and Recreation
Some recreational possibilities may be opening up soon, depending on your climate: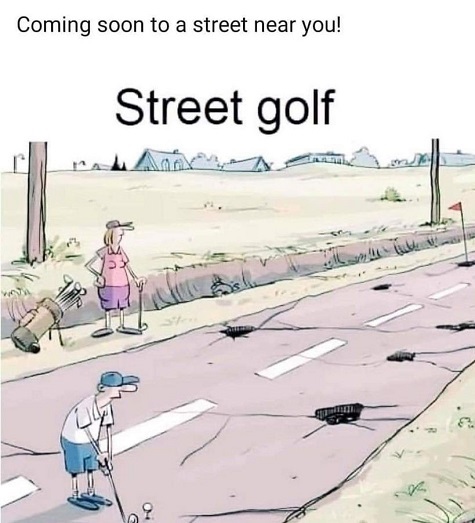 * * * * *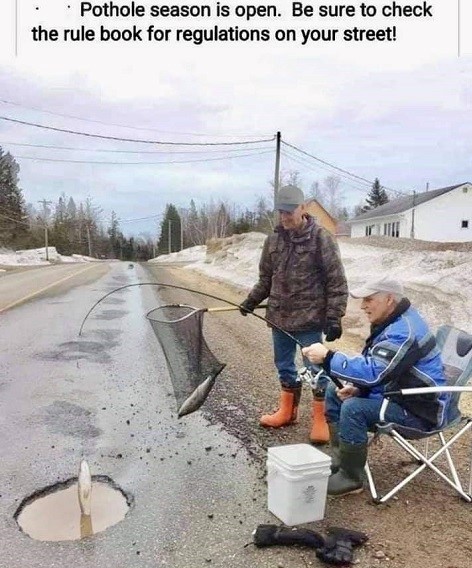 But watch the forecast: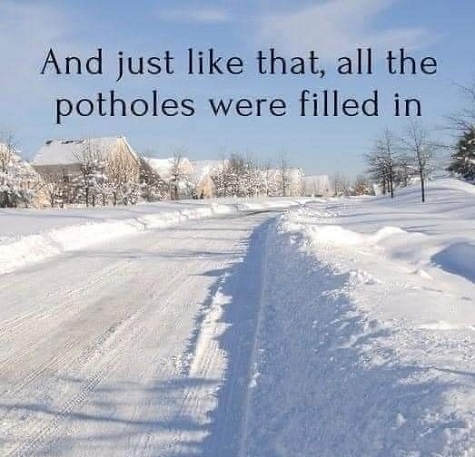 Some things to think about from Dr_No:
we're about to enter another round of The Great Coldery here in the suburban environs of Memphis . . . enjoy!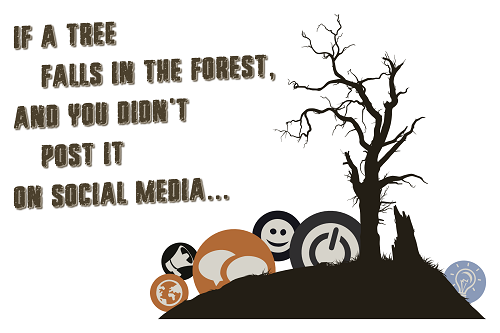 Gardens of The Horde
Dear K.T.,

Attached is a photo that shows that spring is actually arriving in this
corner of Wisconsin: it's the first time this year that we've hung
laundry on the line in our backyard. The backyard clothesline is the
last word in energy efficiency; I don't want to hear any bellyaching
about my carbon footprint from a karen who doesn't have one. Plus,
sleeping between sun-dried sheets is one of life's real pleasures. In
the background, you can see my covered raised bed, where I've planted
lettuces, spinach, and peas. And the buds are swelling on my fruit
trees. Looks like spring is really truly here - O frabjous day!

Regards . . .

Nemo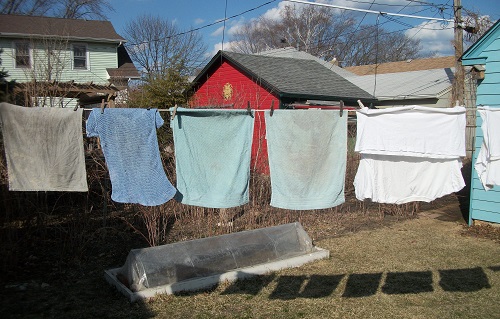 Nice garden bed. Who crochets?
If you would like to send information and/or photos for the Saturday Gardening Thread, the address is:
ktinthegarden
at that g mail dot com place
Include the nic by which you wish to be known when you comment at AoSHQ,
unless you want to remain a lurker.

posted by K.T. at
01:15 PM
|
Access Comments