« Fox News Cameraman and Producer Killed in Urkaine;
Gonzo Leftwing CNN "Analyst" Susan Glasser Mocks Death
|
Main
|
Nosecone View Cafe »
March 15, 2022
Quick Hits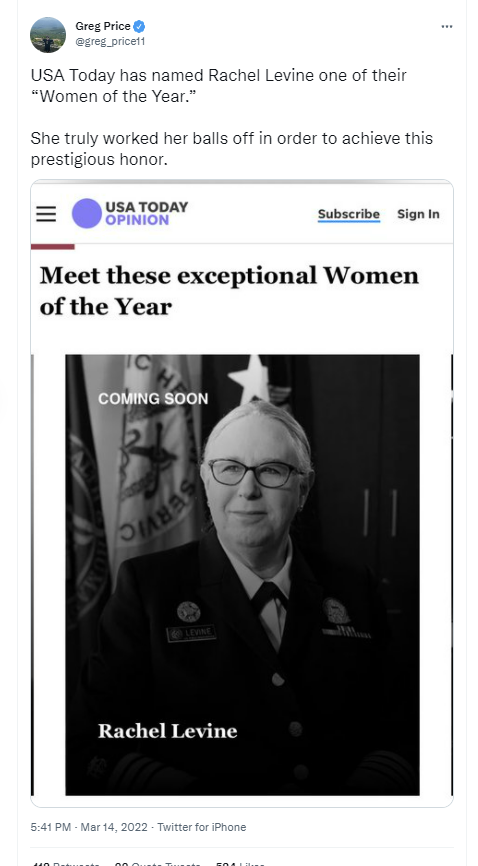 ISIS is regrouping and putting out fresh propaganda videos showing them swearing allegiance to their new Alpha Terrorist.
So here's the spin: Trump was weak against ISIS and so it's only now, under Joe Biden, that ISIS chooses to reassert itself and announce that it's back.
Just like with Ukraine.

Benny
@bennyjohnson

Jussie Smollett is going to jail.

Kyle Rittenhouse is innocent.

Michael Avenatti is going to jail.

Donald Trump is a free man.

CNN is being sold for parts.

Nic Sandmann is a multimillionaire.

Perhaps, there is hope for America yet...

It's groundbreaking research like this that keeps us ahead of Communist China: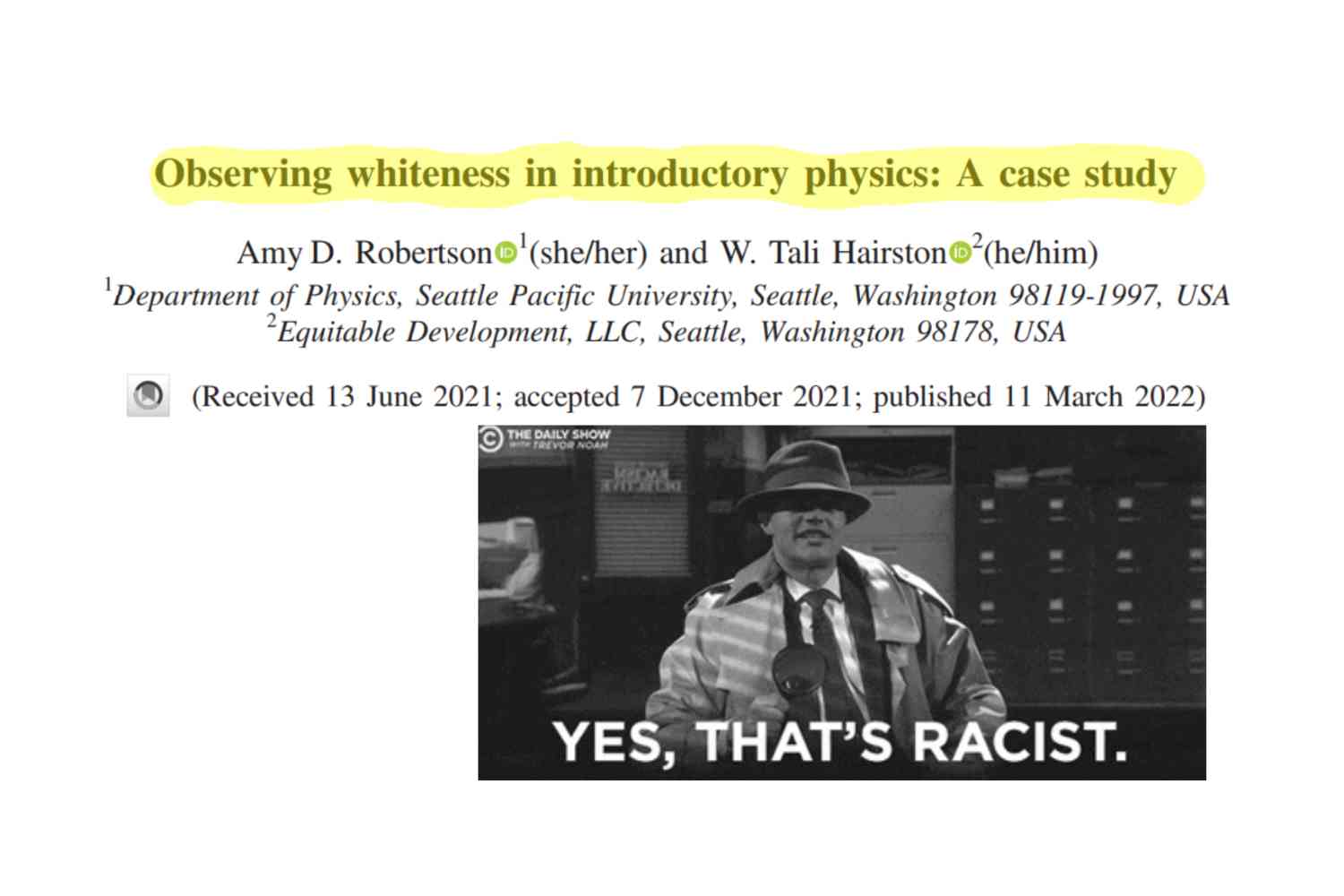 Uh oh, more White Nationalist Latinxes and Black White Nationalists detected.

Inflation Is Taking Biggest Toll on Nonwhite Voters, WSJ Poll Shows

Black women and Hispanic men reported the highest levels of inflation worry among different demographic groups


Nonwhite voters are more likely than white voters to say the highest inflation in four decades is triggering major financial strain in their lives and that appears to be giving Republicans an opening with a growing segment of the electorate that traditionally favors Democrats, the latest Wall Street Journal poll shows.

Eight months before the midterm election, 35% of Black, Hispanic, Asian-American and other voters who said they were something other than white expressed that level of inflationary pain, compared with 28% for white voters. Black women and Hispanic men, both at 44%, reported the highest proportions of major strain among various demographic and gender combinations.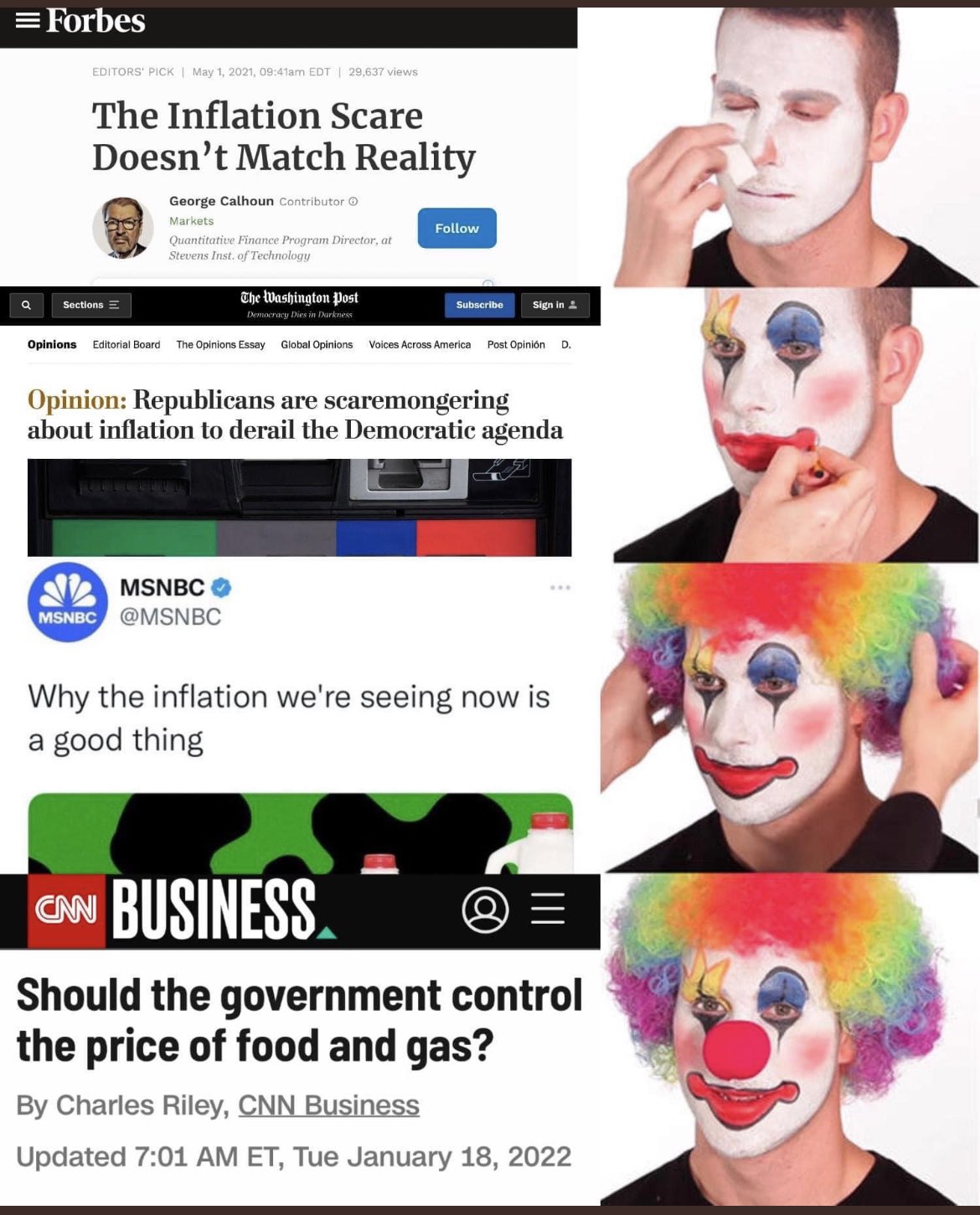 Even Telemundo is spreading Dangerous Disinformation about inflation and creating more White Nationalist Latinxas:

When Jen Psaki was asked about Russia sanctioning Joe Biden -- and Hunter Biden, who collected $3.5 million from an oligarch supporter of Putin's, the richest woman in Moscow -- the Adults Who Are Now Back in Charge responded with a cringe Twitter put-down: You made a typo, Putin. Take that!
America's children are in the care of the mentally ill:
Whining about a "driver" misgendering it.
Professional Noncooperator @_mickydicky

Replying to
@libsoftiktok
If you come with special instructions... don't blame others for not caring about or understanding your instructions.
Quick, let's get this person trained up as a grade school teacher:

posted by Ace at
06:34 PM
|
Access Comments