« Amazon "Quietly" Shuts down Seattle Office Where 1,800 Employees Work, Due to Skyrocketing Crime and Violent Attacks on Amazon Workers
|
Main
|
Quick Hits »
March 15, 2022
Fox News Cameraman and Producer Killed in Urkaine;
Gonzo Leftwing CNN "Analyst" Susan Glasser Mocks Death
Veteran Fox News cameraman Pierre Zakrzewski has died after his vehicle was struck by incoming fire in Horenka, outside Kyiv, Ukraine, on Monday, Fox News Media CEO Suzanne Scott announced Tuesday.

Fox News journalist Benjamin Hall was with Zakrzewski while newsgathering and was also injured. Hall remains hospitalized, Scott said.


"It is with great sadness and a heavy heart that we share the news this morning regarding our beloved cameraman Pierre Zakrzewski," Scott said.
Not just the cameraman -- the producer Oleksandra "Sasha" Kuvshynova. She's the woman below.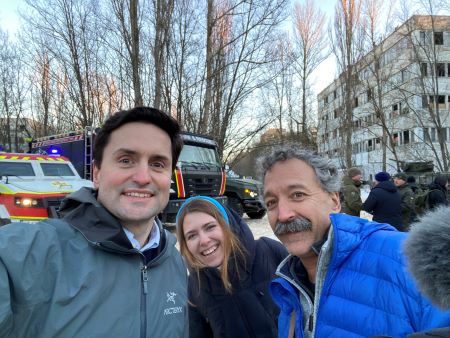 Susan Glasser is part of the neoliberal Democrat/leftwing Foreign Policy Blob that is responsible for all of the United States' blunders for 40 years. She is a "global affairs analyst" for, you guessed it, CNN.
Here's how this vile Karen memorializes the death of a journalist in a war she's rootin'-tootin' hot for: