« Wall Street Journal: Hispanic Support for Republicans Is Surging
Axios: Beware of "White Nationalist Hispanics!"
|
Main
|
Quick Hits »
March 14, 2022
Drag Queen Scheduled to "Entertain" Democrats at Retreat #Cancelled
No, he wasn't cancelled because this is inappropriate and makes the Democrats look like they're monomaniacally obsessed with gay stuff, which is off-message when they're trying to project that they're monomaniacally obsessed with #FightingRussians.
He was cancelled because he had previously called Biden "senile" and a "white supremacist."
And also noted that Biden as been accused of sexual harassment or sexual assault by eight different women.
The drag queen invited to perform for congressional Democrats during their policy retreat referred to President Joe Biden as "senile" and a "white supremacist" and called his voters "dim-witted."

Lady Bunny, an "iconic drag queen" scheduled to perform on Wednesday during the Democratic retreat in Philadelphia, has spent much of the last year criticizing virtually every aspect of Biden's agenda and some congressional Democrats as well. On Feb. 19, for example, Lady Bunny said Biden's "word, especially on foreign policy, is worth nothing."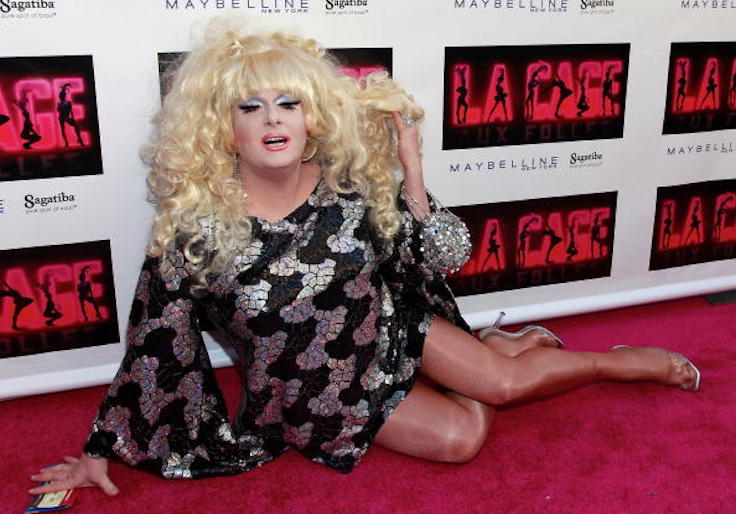 "Iconic"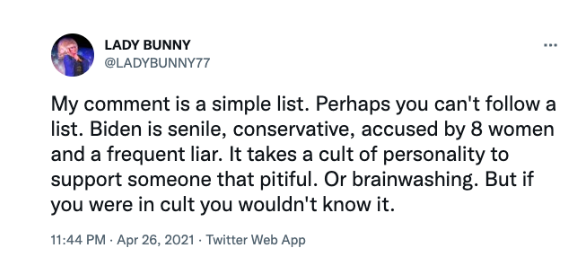 #Based
Maybe Ben Shapiro can do a movie with him.

posted by Ace at
05:05 PM
|
Access Comments