« Gun Thread: March 13th Edition!
|
Main
|
Daily Tech News 14 March 2022 »
March 13, 2022
Sunday Overnight Open Thread (3/13/22)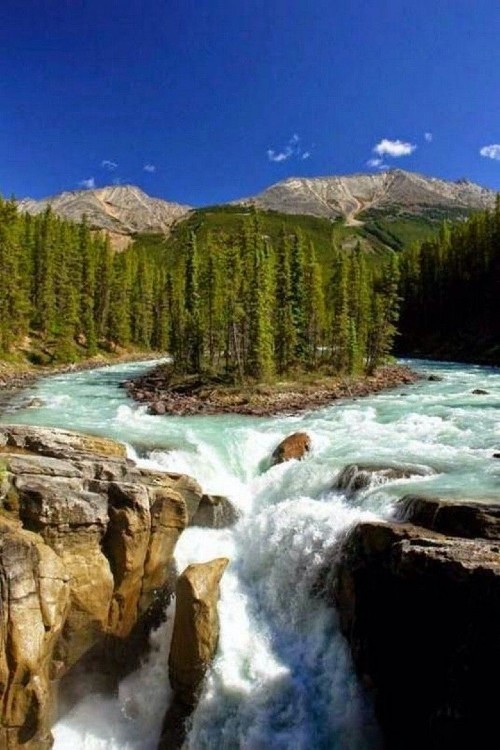 ***
The Quotes of The Day
Quote I

"It's a very difficult situation that, on the one hand, we have these financial sanctions that are very hard, but on the other hand, we are supporting and actually financing Russia's war purchasing oil and gas and other fossil fuels from Russia. We have to get rid of the fossil fuels coming from Russia as soon as possible." Finnish Prime Minister Sanna Marin
Quote II

"The mood of the country hasn't gotten any better since the last poll. In fact, it's gotten a little worse,"Democratic pollster John Anzalone
Quote III

"I truly believe we are an infinitely better and stronger company because of our LBGTQ+ community. I missed the mark in this case but am an ally you can count on – and I will be an outspoken champion for the protections, visibility, and opportunity you deserve." Disney CEO Bob Chapek
Quote IV

"That time will come. But it's not now. I love my teammates, and I love my supportive family. They make it all possible."Tom Brady
***

NSFW.......Language

***

American journalist is killed in Ukraine. Biden regime says it will go tough on Russia.

So, what was the Biden Administration's response to this?

White House national security adviser Jake Sullivan called reports of Renaud's death "shocking and horrifying," telling "Face the Nation" on Sunday that the U.S. and its allies would impose "appropriate consequences" against Russia for the killing.

"I will just say that this is part and parcel of what has been a brazen aggression on the part of the Russians where they have targeted civilians, they have targeted hospitals, they have targeted places of worship and they have targeted journalists," Sullivan said.
***
Follow the money. Ivermectin works.

This is a reminder that the CDC and the FDA ( and Fauci and Birx and Collins and all the rest of them) suppressed and banned Ivermectin in order to force the America people into taking deadly mRNA vaccines that don't stop COVID but do change your DNA.

Almost the entire American medical community bent the knee to the CDC and the FDA too — which means that they failed to protect their sick patients from treatments that don't work (COVID vaccines, Remdesivir) and failed to give them treatments that do work. Our doctors waited to treat sick patients until COVID was well advanced, and then hooked them up to useless ventilators and useless drugs until they died — because our doctors and our hospitals were incentivized by the U.S. federal government to do so.

You don't believe me, right? How could your family doctor do that to you? According to Dr. Scott Jensen: "Hospital administrators might well want to see COVID-19 attached to a discharge summary or a death certificate. Why? Because if it's a straightforward, garden-variety pneumonia that a person is admitted to the hospital for — if they're Medicare — typically, the diagnosis-related group lump sum payment would be $5,000. But if it's COVID-19 pneumonia, then it's $13,000, and if that COVID-19 pneumonia patient ends up on a ventilator, it goes up to $39,000."
***
***
The ONT Musical Interlude & Caramel Color Added Emporium
Born on this day: March 13, 1939 - Neil Sedaka
American singer, songwriter Neil Sedaka who had the 1959 UK No.3 single 'Oh Carol' plus over 30 US & 14 UK other Top 40 singles including the 1962 US No.1 & UK No.7 single 'Breaking Up Is Hard To Do'. He has written or co-written over 500 songs for himself and others including two songs recorded by The Monkees. His first group The Tokens were a doo-wop-style vocal group best known for their chart-topping 1961 single, 'The Lion Sleeps Tonight' via thisdayinmusic.com
***
Born on this day: March 13,1960 - Adam Clayton
British-Irish musician Adam Clayton, U2, who had the 1984 UK No.3 single 'Pride, In The Name Of Love' plus over 25 other UK Top 20 singles. The 1987 UK and the world wide No.1 album The Joshua Tree spent 156 weeks on the UK chart. U2 scored five consecutive US No.1 albums from 1987. As a member of U2, Clayton has received 22 Grammy Awards. via thisdayinmusic.com
***
Not that I would know about drug use. But I don't think a Sheriff's Department parking lot is a good idea to get high. Genius Award Winners.

The Chelan County Sheriff's Office says don't do drugs, and it's especially not wise to do them in the sheriff's office parking log.

Two men allegedly did just that Thursday morning.

The sheriff's office says at 11:25 a.m. a community member reported there were two people passed out in a vehicle near the patrol vehicle parking area off Washington Street in Wenatchee.

A responding administrator and detectives reported seeing the passed-out men with a suspected Fentanyl pill in plain view in the vehicle.

The sheriff's office said the men admitted they had just smoked Fentanyl
***

Unwanted pooch becomes a hard working K9 Cop. Tonight's Feel Good Story of The Day.
An unloved and abandoned rescue dog has turned her life around – and now works for the police.

Sprocker spaniel Bella was just a 20-week-old pup when she was found living in the back of a van.

Along with two other dogs discovered there, she was taken in by the RSPCA in May 2021.

They noticed Bella had all the characteristics needed for joining the force as she was full of energy.
***
Weekly commenter stats for week of 3-13-2022

Top 10 commenters:
1 [535 comments] 'TheJamesMadison, learning Bushido with Kurosawa' [75.54 posts/day]
2 [467 comments] 'Sponge - Trudeau is Asshoe!'
3 [431 comments] 'Insomniac - Outlaw. Hoarder. Wrecker. Honker.'
4 [403 comments] 'rhennigantx'
5 [395 comments] 'CN'
6 [393 comments] 'flounder, wrecker, hoarder, saboteur'
7 [393 comments] 'Joe Mannix (Not a cop!)'
8 [375 comments] 'Warai-otoko'
9 [373 comments] 'runner'
10 [369 comments] 'garrett'
Top 10 sockpuppeteers:
1 [73 names] 'Count de Monet' [10.31 unique names/day]
2 [61 names] '18-1'
3 [45 names] 'Duncanthrax'
4 [43 names] 'OrangeEnt'
5 [37 names] 'browndog Official Mascot of Team Gizzard'
6 [32 names] 'garrett'
7 [31 names] 'In Reel Life (yes, dummy, on purpose)'
8 [28 names] 'I am the Shadout Mapes, the Housekeeper'
9 [21 names] 'fd'
10 [18 names] 'Commissar Hrothgar (hOUT3) ~ Honking is a start, but not a solution! ~ '
***

Tonight's ONT has been brought to you by Firewood.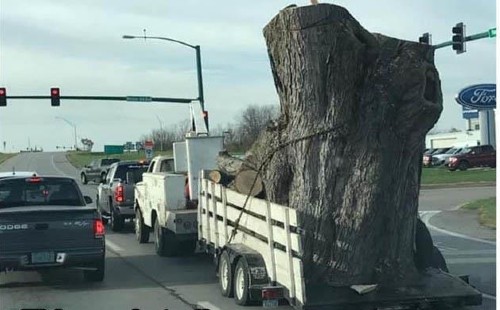 Notice: Posted with permission by the Ace Media Empire and AceCorp, LLC. The ONT has been serving your overnight needs sort of since 2008.
&topic=world_news">

posted by Misanthropic Humanitarian at
10:01 PM
|
Access Comments