« Gun Thread: Early Spring Edition!
|
Main
|
Daily Tech News 7 March 2022 »
March 06, 2022
Sunday Overnight Open Thread (3/6/22)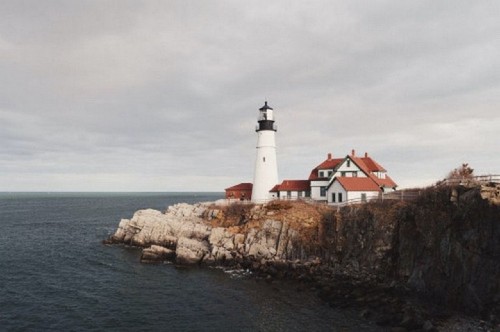 ***
The Quotes of The Day
Quote I

"This unspeakable tragedy highlights the true cost, unintended or not, of sanctuary policies that prevent law enforcement from protecting its citizens," Sacramento County Sheriff Scott Jones
Quote II

"Our side — the elected Republicans — sit on their asses and they don't do a thing."Bo Snerdley (aka James Golden)
Quote III


"Mr. President, we are inspired by you and the strength and courage of the Ukrainian people."

"The people of New York and its large Ukrainian community stand with you,"Senate Majority Leader Chuck Schumer (D-NY)
Hey Chuck, do us and the Ukrainians a favor. Go over and stand with them in person.
Quote IV

"[I]f we ever want to be truly free of the ability of dictators to blackmail us over oil and gas, we should be investing right here at home in renewable energy technologies."Congressional Progressive Caucus Chair Rep. Pramila Jayapal (D-WA)

Pramila, you ignorant slut sleazy politician.
***

Why it's almost as good as a wheelbarrow of pennies.

The Russian Federation is essentially announcing a strategic default and will pay individuals or entities deemed enemies of Russia to be repaid in Russian rubles on dollar-denominated debt, or other foreign debt denominations.

Moscow. 5th of March. INTERFAX.RU – Russian President Vladimir Putin signed a decree "On the temporary procedure for fulfilling obligations to certain foreign creditors," the Kremlin press service reported.
***

Of course it is NSFW, it is Paul Joseph Watson.............

***
Good old asset forfeiture. It's a world wide phenomenon.

Authorities in Italy froze two yachts belonging to sanctioned Russian billionaires on Friday. Italian police froze the Lady M yacht—owned by steel magnate Alexey Mordashov—in the port of Imperia, according to a tweet posted on Saturday by Ferdinando Giugliano, the media advisor to Italian Prime Minister Mario Draghi. He also added that the country's tax police froze the Lena yacht, owned by oil & gas mogul Gennady Timchenko, in the nearby port of Sanremo.
***

It's not Kung Flu related. It isn't Ukraine related. It's the third time may be the charm for this fellow to change his ways.

GARNER, N.C. — An Apex man's arrest this week on a charge of impersonating a law enforcement officer was not his first. Court records show Devin Alexander Stenulis, 34, has arrests on the same charge from 2017 and 2018.

Wake County Sheriff's Office deputies seized his vehicle this week, saying it could easily have been mistaken for a law enforcement vehicle. After searching his vehicle, deputies found a vest with a North Carolina fugitive recovery agent's badge pinned on it, according to photos released by the sheriff's office. Court records show Stenulis previously worked for Golden Bail Bonds in Raleigh and a LinkedIn profile associated with Stenulis said he had worked as a fugitive recovery agent.
***

Isn't there any responsible adult in the circle jerk inner circle of Joe Biden? Why depend on foreign oil from the bad guys?

Several senior Biden administration officials from the White House and State Department traveled to Venezuela on Saturday to meet with the Russian ally as Moscow's economy begins to crater under the weight of sanctions, according to a report.

The U.S. is hoping to capitalize on Russia's economic weakness three years after the Kremlin – along with China and Iran – came to Venezuela's financial aid when the Trump administration cut diplomatic ties with Caracas and imposed sanctions on oil exports in the Latin American country amid Western accusations of an illegitimate election, The New York Times reported, citing sources familiar with the matter.

Most of Venezuela's oil exports went to the U.S. before the sanctions.

The oil thing not upsetting enough? How about the USA playing footsie with the Iranians with Vladimir Putin supplying the aphrodisiac.

Joe Biden Spits on US Allies to Secure a Deal That Makes No Sense

Guess who's at the forefront of helping secure that deal? That would be none other than Vladimir Putin, who the United States is ostensibly at economic war with over Russia's invasion of Ukraine. About now, you are probably asking how that makes any sense at all. But stick around, because I promise you that it gets even worse.

Recently, I wrote two articles noting the seeming subservience of the Biden administration to Russia (see here and here), even as Biden himself has trotted out the tough-guy talk for a gullible public. Yet, behind the scenes, it appears that a deal with Iran has taken priority, even as Putin continues to bomb cities in Ukraine.

But hang on, I told you things would get worse. According to Kenneth Vogul, the Biden administration is now looking to normalize relations with the communist Maduro regime in Venezuela. How does that connect with the Iran deal? We'll get to that in a moment.

It's not dementia folks. It's absolute hatred of the USA and the American way of life. I believe he is a traitor and should be tried, convicted and sentenced as one.
***

A vaginal problem at the southern border. Quickly, have the VP go down (phrasing?) to the border.

US Border Patrol Sees Spike In Women Smuggling Fentanyl In Vaginal Cavity

EL PASO, Texas – U.S. Customs and Border Protection officers working at the El Paso area ports of entry have encountered individuals attempting to smuggle fentanyl concealed internally on their bodies over the past two weeks.

"It is tragic that people are willing to put themselves in these dangerous situations," said CBP El Paso Director of Field Operations Hector A. Mancha. "This synthetic opioid is so powerful that if a package were to rupture inside the body, the consequences could be life threatening."
***

Well I know one thing. While in high school this woman excelled in hypocrisy and Karen.

A Florida mom was hilariously lampooned on Twitter after her hypocritical, self-owning rant against Republican Florida Gov. Ron DeSantis went viral.

Dawn Marshall, the mother of a student at Middleton High School in Tampa, told WFLA-TV on Wednesday that she was furious because the governor had told students they could take off their masks if they wanted to.

"You do not have to wear those masks," DeSantis told students while walking toward the podium for a news conference at the University of South Florida. "I mean, please take them off. Honestly, it's not doing anything and we've got to stop with this COVID theater.
***

I have no idea if she is a doper. More friction between the US and Russia.

WNBA champion and two-time Olympic gold medalist Brittney Griner has been detained in Russia and could face up to 10 years in prison after customs officers found "vapes" containing hashish oil in her luggage back in February, reports say.

The Russian Federal Customs Service released a statement Saturday confirming that an American "two-time Olympic basketball champion" had been taken into custody in February after a narcotics' dog at Sheremetyevo International Airport near Moscow alerted the athlete's luggage.
***
Oregon Gov. Kate Brown blasts Texas, says she stands with "LGBTQ2SIA+" children. Really.

It appears she was dropped on her head as an infant repeatedly.
***

Yup, this ought to drive Vlad straight to retreat.

Streaming giant Netflix is suspending service in Russia, citing that country's invasion of Ukraine. They join numerous entertainment companies and other businesses who have halted business there.

Netflix already paused all of its production and acquisitions work in the territory, Deadline sources confirmed.

One Netflix original project in production is being halted, namely the detective drama series Zato.

Two further pieces of content Netflix commissioned from Russia, including its first Russian original, Anna K, the contemporary retelling of Leo Tolstoy's classic novel Anna Karenina, have already wrapped and are undated – there is no update about plans for those at this time.
***

A new term that I had never heard. But, I like it. Transgrifter. Lot of that going on.

'HE'S TRANSGRIFTER': The evolution of an 'EXPERT' on whatever is the latest hot thing to be an 'EXPERT' on

The death of expertise? More like the proliferation, because as self-identifying smart people say so often when sneering at people like Joe Rogan or Joe Blow on Twitter or Facebook or Instagram, "everybody's an expert."

That snark has some unintended truth to it, though, because the media will treat any egghead as an expert on any topic, assuming the nerd in question is willing to tow the party line.
***

Journalism is dead. Why the feds don't just take it over is beyond me. Fox News & Newsmax Took Biden Money To Push Deadly COVID Vaccines To Its Viewers

Corporate news outlets did not disclose the money they took to push dangerous drugs to their conservative audience

Two days ago, Chris Pandolfo at Blaze Media revealed that his media organization had filed FOIA requests regarding the Biden Administration's covert funding of the deadly new vaccines and the American corporate media. What they discovered will certainly shock you — and it's a crucial story that our corrupt media will work hard to make the least covered and least discussed news story of the year.
***
The ONT Musical Interlude & Lunaediesophobia Emporium
Born on this day: 7 Mar 1946
Matthew Fisher from Procol Harum who had the 1967 UK No.1 & US No.5 single 'A Whiter Shade Of Pale' (one of the few singles to have sold over 10 million copies) and scored the hits 'Homburg', 'Conquistador'. via thisdayinmusic.com
&&&
Born on this day: 7 Mar 1946
Peter Wolf, singer with American rock band The J Geils Band, who had the 1982 US No.1 & UK No.3 single 'Centerfold' which was taken from their US No.1 1981 album Freeze Frame. Wolf was once married to US actress Faye Dunaway. via thisdayinmusic.com
***
At that time, you had only one job to do. Genius Award Winner.

Doorbell Camera Shows Real Estate Agent Showing Home That Isn't For Sale

When a house is listed for sale, real estate agents often bring prospective buyers in it to show them the home. The listing agent typically gives instructions on how the showing agents can get in - sometimes there is a lockbox hanging on the doorknob, sometimes there is a hidden key, and sometimes a side door might even be left open. It's all perfectly normal. What isn't normal is when an agent enters a home that is not for sale to show it to clients, but that's exactly what happened recently, and it was all caught on the homeowner's doorbell camera and then shared on TikTok.
***

This really isn't surprising to yours truly. Tonight's Feel Good Story of The Day.

According to a preliminary study that will be presented at the American Academy of Neurology's 74th Annual Meeting in April, owning a pet, especially for five years or longer, may be linked to slower cognitive decline in older adults.

"Prior studies have suggested that the human-animal bond may have health benefits like decreasing blood pressure and stress," said study author Tiffany Braley, MD, MS, of the University of Michigan Medical Center in Ann Arbor and a member of the American Academy of Neurology. "Our results suggest pet ownership may also be protective against cognitive decline."

The study looked at cognitive data from 1,369 older adults with an average age of 65 who had normal cognitive skills at the start of the study. A total of 53% owned pets, and 32% were long-term pet owners, defined as those who owned pets for five years or more.
***
Weekly commenter stats for week of 3-6-2022

Top 10 commenters:
1 [665 comments] 'TheJamesMadison, learning Bushido with Kurosawa' [93.32 posts/day]
2 [599 comments] 'Sponge - Trudeau is Asshoe!'
3 [464 comments] 'Joe Mannix (Not a cop!)'
4 [449 comments] '... '
5 [437 comments] 'whig'
6 [422 comments] 'JT'
7 [393 comments] 'Cat Ass Trophy'
8 [391 comments] 'Insomniac - Outlaw. Hoarder. Wrecker. Honker.'
9 [385 comments] 'REDACTED'
10 [371 comments] 'Skip '
Top 10 sockpuppeteers:
1 [61 names] 'Count de Monet' [8.56 unique names/day]
2 [60 names] '18-1'
3 [53 names] 'Intrepid Democratic Underground AoS Liaison'
4 [49 names] 'Duncanthrax'
5 [42 names] 'I am the Shadout Mapes, the Housekeeper'
6 [41 names] 'OrangeEnt'
7 [40 names] 'browndog Official Mascot of Team Gizzard'
8 [36 names] 'Notorious BFD'
9 [28 names] 'REDACTED'
10 [28 names] 'andycanuck (UHVv4)'
***

Tonight's ONT has been brought to you by The Lack of Comprehension.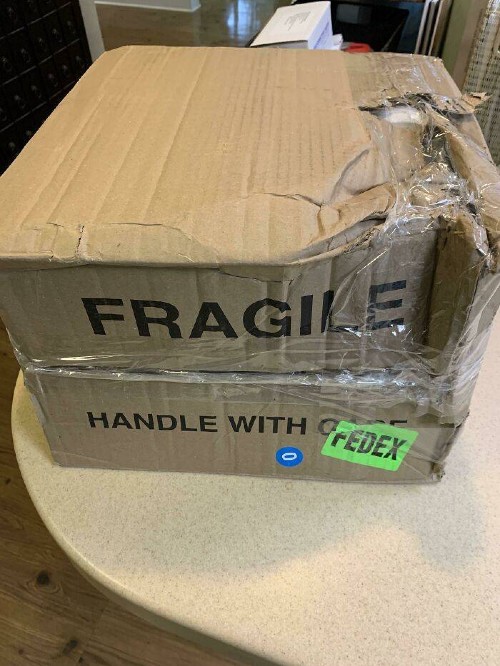 Notice: Posted with permission by the Ace Media Empire, AceCorp, LLC and Sinbad's Seven Voyages. Any resemblance to a classic is only coincidental.

posted by Misanthropic Humanitarian at
10:01 PM
|
Access Comments