« Karate Kick Cafe
|
Main
|
Daily Tech News 4 March 2022 »
March 03, 2022
Tonight's ONT Is Tripping The Light Fantastic
Hello gray box people! Welcome to Thursday night. Down here in God's country, the weather is definitely turning to spring. The "average date of last frost" is March 15, which mean all my warm weather crops can go out. I'm not used to planting stuff this early, but the cold hardy veggies have been in the ground for a month. Anyone got any spring plans? Maybe planning to hit the road and see this great country in comfort and style?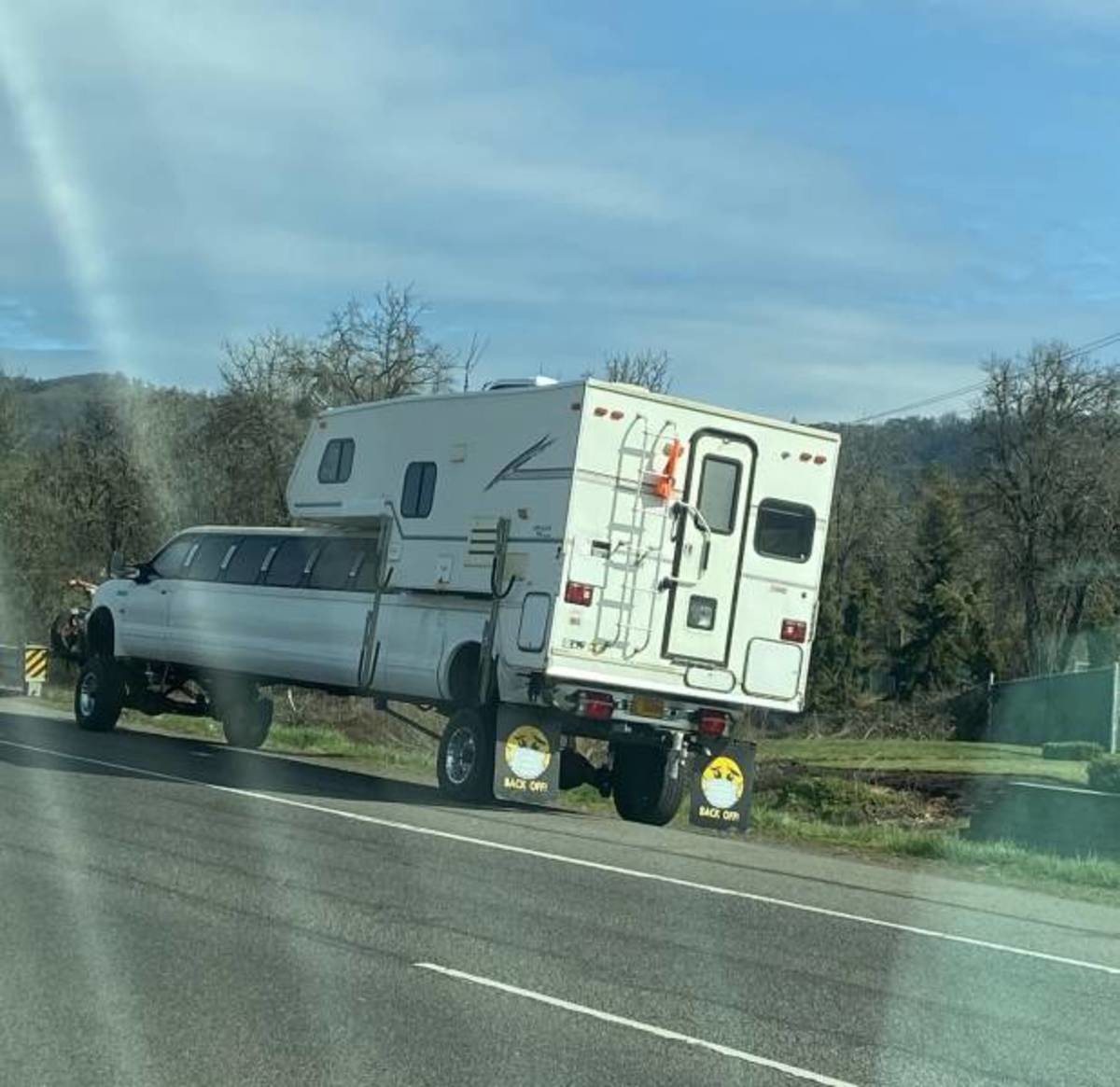 Inflation
Let's talk about inflation.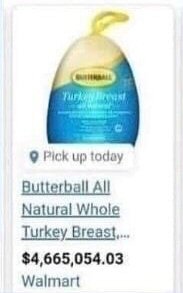 Not an obvious misprint like the picture above, but real, honest to goodness inflation. Where have you seen the worst examples of it? How is it impacting your lives? I know that personally speaking, February was the worst month I've had in my career. Now normally in an economic downturn I stay pretty busy, people are looking for ways to trim their insurance bills while still maintaining the protection they need, but last month I had more than 20 people make appointments to discuss their options and then stand me up when I tried to keep them. Ghosting appointments happens in this business, but not at that rate, and I'm wondering: Is it just an aberration or are folks deciding they have to forego insurance entirely? I dunno, but it's weird that they would make appointments in the first place if that's what they're thinking. So I throw it to the Horde: How have your buying habits changed since the start of the year?

It's The Culture
It is important to note that the country moved center-right in both of those elections despite all of the pressure from these cultural curators to shame them not to -- from the "hate has no home here" signs in neighbors' windows to the stigmas about masks to the attempts to criminalize all parents (not just the handful that got out of hand) for expressing their concerns at school board meetings.

People grew weary of having everything they thought, did, bought and wore being called racist. That goes for black people, white people and Hispanics who are deeply frustrated that our politics and culture are constantly trying to pit them against each other -- people are simply just done.

Ask any suburban parent (mother or father) who has spent hours driving back and forth to swim meets and soccer practices for their daughters how they feel about women's sports today that have biological males crushing females in meets and tournaments.

If you think that hasn't pushed them center-right, you haven't listened to them.

If you think the violent crime epidemic in our cities hasn't pushed people center-right, then you haven't paid attention to the diversity of new gun owners who purchased their first guns in the past two years to protect their homes and their families -- or have moved out of those cities.


There's an interesting point that is mentioned in passing but not specifically: In an election which the country as a whole moved pretty significantly to the right, Joe Biden "got" 81 million votes. Makes you go "Hmmmm", doesn't it?
Related: Russian UN Ambassador Says Trump Was "Legitimately Elected President" But Was Then "Overthrown"
Now, what the Reds say is immaterial to me. Frankly, if this war winds up crashing the ruble and cratering Russia's economy, it couldn't happen to a better group of folks. But it is interesting that the Russian ambassador said this (which the article of course calls "parroting Trump's false election fraud claims" ) on the floor of the UN.

Come Fly With Me

The Most Dangerous Airports Around the World

Truly some spine tingling airfields at the link. I like the one in Scotland that's actually just a beach they land planes on – and if you show up at the wrong tide it's underwater.

Thursday Night Game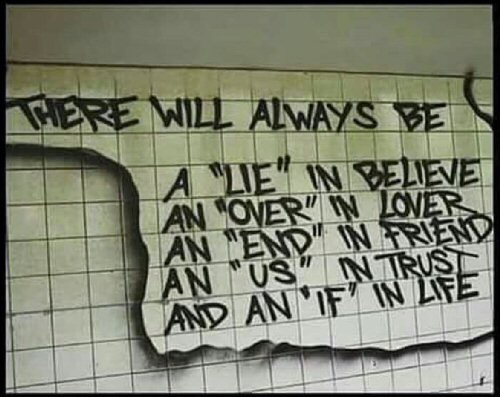 Juvenile subway art philosophy or not, there are a lot of words with other words in them. You can't have a slaughter without laughter, and we all want to know who puts the fun in funeral, but what are some of your favorites?

Covid News
Official data: Fully vaccinated people account for 9 of 10 COVID deaths
Small sample size and a brief reporting period, so make of it what you will. I will note that the UK is 75% vaccinated, if the vaccine did absolutely nothing you'd expect 75% of deaths to be in vaxxed folks. Any number higher than this is....curious.

Musical Interlude
Of course, none of that matters because Joey Choo-choo has now solved the whole issue, so tonight's musical selection goes out to our old pal COVID-19, from its friends in the mainstream media:
Sorry chum, you're last year's news. Don't let the door hit you where the Wuhan virologists split ya'.

Wait! Not So Fast!
Before we say goodbye to COVID, we should remember this one last bit:
Did You Notice What Was Ridiculous About FEMA's Nuclear Attack Advice?
In the event of a nuclear attack, this is the US government's advice is to......maintain social distancing:
"Go to the basement or middle of the building, Stay away from the outer walls and roofs. Try to maintain a distance of at least six feet between yourself and people who are not part of your household. If possible, wear a mask if you're sheltering with people who are not a part of your household."

Where's the part about putting a textbook over your head?

Libs On Guns

Op-ed fails to understand realities around guns and schools
Not everyone understands why we're fighting for that, though, which is made clear by a student op-ed titled: "Protect Students, Not Guns."

Let's start with this framing. While the author may not have penned this particular headline–those are often changed by editors, after all–the idea here is that it's an either/or thing and everyone sees it that way.

We don't. We see it as protecting students with guns.

See, shootings are happening despite all the various gun control laws on the books. We recognize that won't change, either. So, we want to empower good, decent folks to be able to protect themselves with their own guns and, by extension, protect others.

There's never been a school shooting that was stopped by a strongly worded editorial.
Mister We Could Use A Man Like Warren G Harding Again

How Liberals Unfairly Maligned Warren G. Harding
Harding came into office with a country in the throes of real problems: the end of World War I, the fight over the League of Nations, Woodrow Wilson's stroke, the terrible and violent events of 1919, the severe economic downturn of 1920. The tribulations were serious yet he returned the country to normalcy in short order:

–His program of laissez faire conservatism revived the American economy from the "forgotten depression," leading to the most prosperous decade in US history, an era with average annual growth rates of 7 percent. He slashed taxes, regulations, and government spending, and created the Budget Bureau, which gave the federal government a comprehensive budget for the first time. The country ran a budget surplus every year and one-third of the national debt was paid off. Statistics also reveal that every class of citizen benefited throughout the "Roaring Twenties."

– After several years of unrest, Harding restored domestic tranquility, ushering in an era of peace and prosperity. He pardoned war resisters, pushed for anti-lynching legislation, and urged equal rights for black Americans, the first 20th century president to do so. He created the Veterans Bureau to help the hundreds of thousands of wounded American servicemen returning from the war in France. 


I stand by my oft repeated opinion that Calvin Coolidge was this country's greatest president since Washington, but Cal and Harding were peas in a pod. Coolidge's presidency continued his predecessor's policies (without the scandals, which Harding had little to with anyway) in the way Bush the Elder's didn't. Interesting factoid: Harding and Coolidge responded to the 1920 depression in exactly the right way: they let it clear out the garbage in the system and the resulting bounce back is now known as the Roaring 20s. The biggest dissenting voice in his cabinet came from his Sec Commerce, who wanted a full blown government intervention – price and wage controls, massive spending, etc..- and Harding said no. Who was this misguided man? Herbert Hoover, who became president when Coolidge didn't run for reelection. When Black Friday happened, he got to do all of those things – and created the Great Depression. FDR was just Hoover on steroids.

Tonight's ONT has been brought to you by the Jesse Kelly Show:
Or as Andrew Breitbart more succinctly said: "Fuck you. War."

posted by WeirdDave at
10:00 PM
|
Access Comments