« Brandon Claims That the Democrats Don't Support Defunding the Police
|
Main
|
Some of Brandon's Most Medically-Alarming Verbal Signs of Cognitive Crisis »
March 02, 2022
Texas "Republican" Congressman Van Taylor Apologizes For Sex Affair With... Ex-ISIS War Bride, Paying Her Five Grand in Hush Money;
Drops Out of Re-Election Bid, Conceding to Primary Opponent
Was that wrong?
Was it wrong to fuck a (former) terrorist snizzpiece while serving as US Congressman? I tell ya, no one said anything about it at orientation. If someone had given me a heads up that that that sort of thing was frowned upon, I would have behaved differently.
Embattled Rep. Van Taylor (R-TX) on Tuesday failed to win outright his five-way Republican Texas primary after an alleged affair with an "ISIS bride" was reported earlier in the week.

Taylor, first elected to Congress in 2018 by 10 percentage points, received less than 50 percent of Tuesday's vote (49.9 percent) and thus will enter a runoff with Keith Self, who placed second.

Appointed to the United States Military Academy at West Point, Self served in the army for 25 years. He later ran for and was elected County Judge in Collin County.

Taylor was the overwhelming favorite to win outright. But after a newly alleged affair with 'ISIS Bride' Tania Joya was revealed Monday by Breitbart News, Taylor came up shy approximately 800 votes to avoid a runoff.

Taylor's alleged affair with 'ISIS Bride' Tania Joya, which lasted from November 2020 to June 2021 -- entailed a payment from Taylor to Joya for $5,000, Joya told Breitbart News.
The last-minute revelation kept Taylor from winning the primary outright, so thankfully, there was still an opponent he had to beat to win the nomination. He has now conceded to that opponent, Keith Self.
Because Van Taylor voted to certify Brandon's election, and was one of the 35 Republicans who joined Democrats to establish the January 6 commission, Seems Legit was having a gloat about "The Trump Curse."
So, was it worth it?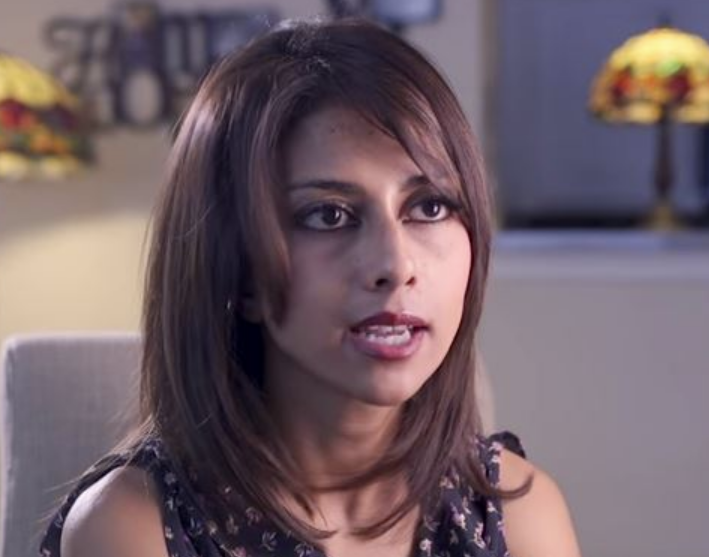 Ehhh... nah.
Tania Joya later renounced her "ISIS Bride" past and worked to deprogram women with similar mindsets, which is how she wound up meeting Taylor.
I'm sure Van Taylor totally a super-patriot who totally loves Eagles and Reagan and Freedom and Jesus and Freedom can robotically repeat the generic list of Republican Values without meaning a God-Damned one of them and is blandly nonthreatening in the Mitch McConnell-approved fashion and is also a good pal of Adam Kinzinger's and I bet he can cash a mean corporate donor check, too.
And he also loves comforting former ISIS brides.
And sometimes exchanging texts with them about, seriously, munching on each other's fartclams.
It's completely unfair to knock anyone else's sexts but then I don't want to be fair to this guy. I want these people out of my party, and I want them to be on-notice that if they do not leave voluntarily, they will be purged with extreme prejudice, and there will be no mercy and no restraint, and they may just be made radioactive enough that they won't be able to get those corporate lobbying jobs they've always had their eyes on.
So get the fuck out now.