« Oh My: New York State Study Shows That Vaccine Only Had 12% Efficacy In Producing Resistance to Omicron in Kids
|
Main
|
Your Daily Dose of Karen »
March 01, 2022
Soros DA George Gascon Suddenly Decides The Science (TM) of Sentencing Pedophiles Has Changed as Even the LA Times and His Own Prosecutors Turn On Him
Geroge Gascon faces a recall election.
The LA District Attorney union have voted yes to support the recall -- with 97.9% voting YES, with 88.3% voter participation.
Those are North Korean numbers.
Bill Melugin @BillFOXLA


NEW: 97.9% of prosecutors in the L.A. County DA office union (ADDA) have voted YES to support the recall of their boss, L.A. District Attorney George Gascon. The union reports 88.3% voter participation amongst its 672 members, which they say is the highest turnout ever. @FoxNews

Posted by: Anonosaurus Wrecks, Proprietor of the Outrage Outlet at February 23, 2022 02:00 PM (FVME7)

Andrew Blankstein @anblanx

Feb 22

NEW: By a nearly 98% vote, the @LACountyADDA voted to back the recall of Los Angeles County District Attorney George Gascón. There are roughly 800 members and there was a 88.3% voter participation rate.

Andrew Blankstein
@anblanx

John Lewin, lead prosecutor on the Robert Durst Murder Case pulled no punches telling @NBCNews "You can't get 98% of people to agree that today is Tuesday. This is absolutely devastating. It is a testament to the deplorable and unethical leadership of George Gascon.""
Even the Woke AF LA Times has turned on George Gascon.
Before getting to that, though, let's review the case, courtesy of John Sexton.
I've written about the case before but I didn't realize how absolutely wretched it is, or how George Gascon is even worse.
A 17 year old man named James Tubbs -- by the way, the leftwing media, including "fair and balanced" Fox News, almost exclusively refers to this monster as "Hannah" Tubbs; it was hard to find his real name -- molested a 10 year old girl.
He was only arrested for his crime later, when he was in his twenties. When he was arrested, he decided to pretend to be a woman so that if he was locked up in a jail, California would put him a prison with women.
Seriously. This is what James Tubbs did.
The molestation of the ten year old wasn't even Tubbs' first crime. And oh media, why are you insisting on calling this MONSTER "Hannah"?
At any rate, Tubbs' first sexual assault on a minor was a case of exposing his penis to a... four year old.
Tubbs' interactions with the law go back to at least 2013, when authorities in Kern County were called to a local library after Tubbs -- who had not transitioned yet -- allegedly exposed herself to a 4-year-old girl. Tubbs was arrested but charges were not filed because the child was not able to provide enough details to detectives, according to court records and a source I spoke with who was not authorized to speak on the record.
"Did not transition yet." No, he didn't "transition" until after his arrest and trial.
Notice he's just at the age of majority -- three weeks before his 18th birthday.
And now he violently sexually assaults the ten year old.
The library incident allegedly took place when Tubbs was 17. A few weeks later, on New Year's Day 2014, about three weeks shy of her 18th birthday, Tubbs committed the assault at Denny's in Palmdale. In that instance, the victim was having breakfast at the diner when she went to the bathroom on her own. Tubbs came in and forced the little girl into a stall, grabbing her by her neck and putting her hand into the child's pants to digitally penetrate her. The assault continued until Tubbs thought someone was entering the bathroom and hid in another stall, giving the little girl the opportunity to escape.
He moved out of state and so was not connected with the assault -- although he built up a huge rap sheet for felonies in other states, including stabbings.
When he was finally arrested in California, George Gascon refused to try him as an adult, despite the fact that he was now in his mid-twenties, and despite the fact that he was three weeks shy of the age of majority when he forcibly finger-r#ped a ten year old girl.
Instead, Gascon tried him not only as a juvenile, but as a juvenile girl -- !!! -- and got this 26 year old repeat sexual predator of underaged girls sentenced to a juvenile facility for underaged girls.
Which is what Tubbs wanted.
Here's how he described his forcible digital r@pe of the 10 year old girl, as caught by prison microphones:
Tubbs repeatedly taunted law enforcement [he] suspected of listening in on the calls, used racial slurs and offered a callous, disturbing description of [his] victim.

"I was young, and I was hungry for some meat," [he] said.
I changed the Clownworld lugenpronouns to the correct pronouns.
He also gloated about the joke sentence the Soros prosecutor had made for him.
Again, I have to change FoxNews' Clownworld lugenpronouns.
He boasted that nothing would happen to him after he pleaded guilty due to Democrat District Attorney George Gascon's policies and laughed that he won't have to go back to prison or register as a sex offender. He also made explicit remarks about the victim that are unfit to print.

"I'm gonna plead out to it, plead guilty," Tubbs says in one recording. "They're gonna stick me on probation, and it's gonna be dropped, it's gonna be done, I won't have to register, won't have to do nothing."

"You won't have to register?" her father asks on the other line later in the conversation.

"I won't have to do none of that," Tubbs replies.

"So what are they going to do to you then?"

"Nothing," Tubbs answers, then laughs.

Tubbs pleaded guilty last month to the cold case attack, which took place in women's restroom at a Denny's restaurant, when the suspect was two weeks shy of 18 and identified as a male named James Tubbs. After being arrested roughly eight years after the crime, Tubbs began identifying as a woman, according to prosecutors.
See? He only started "identifying as a woman" after the last arrest.

Tubbs' victim does not agree that Tubbs should be referred to by female pronouns, and thinks the whole thing is a sick, sick joke. Which it is.
But we live in Clownworld now.
Tubbs' victim, who was 10 at the time of the attack, told Fox News Digital that Gascon's handling of the case has been "insulting" and "unfair" to her.

"The things he did to me and made me do that day was beyond horrible for a ten-year-old girl to have to go through," she said. "I want him tried as an adult for the crimes he committed against me."

She said the light sentence was offensive and hurtful and offered her "no true justice."

"I've also heard that my attacker goes by she/them pronouns now," she added. "I see it also unfair to try him as a woman as well, seeing how he clearly didn't act like one on January 1st of 2014."


In one of the calls, Tubbs asks the caller to start using female pronouns.

"So now they're going to put me with other trannies that have seen their cases like mine or with one tranny like me that has a case like mine," Tubbs says. "So when you come to court, make sure you address me as her."


Then she says that if she goes to prison she's getting a sex change surgery to go into the women's facility, and the other person says, "There's some b---es in there too."

You want to see this little princess?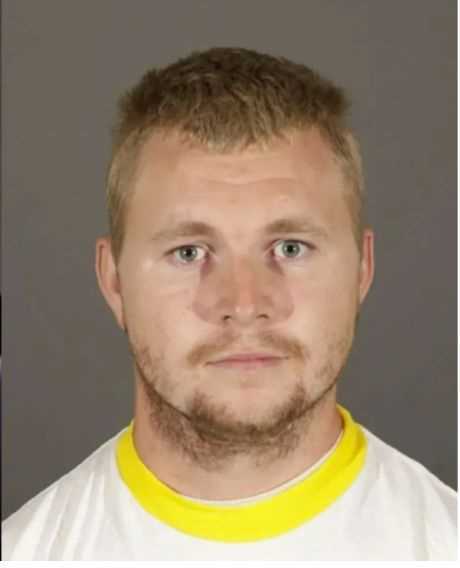 As you can see, "Hannah" is really working on putting "her" look together now.
The only thing I admire about this scumbag, who should be killed, is that he's showing this trans scam for the repulsive joke it is. He's not even pretending; he's just mocking it.
Now you're probably wondering: But if he was 17, don't you have to charge him as a juvenile?
No, no you don't. It's all circumstantially dependent. It's based on the crime -- you can charge a 15 year old with murder, if you find the murder was done with full knowledge aforethought -- a "man's crime," if you will.
Given that this brutal pedophile rapist was three weeks shy of being 18 (another account says two weeks), it would have been nothing to charge him as an adult. No judge would have blinked.
But George Gascon laid down a day-one blanket order than no "child," ever, would be tried as an adult, no matter how heinous the crime, no matter how close to his eighteenth birthday.
Now, the thing is, George Gascon has suddenly claimed to have done the lab work and seen that The Science (TM) of charging juveniles as adults has changed.
Want to know when he made this discovery in the lab?
Strangely, it was just after word got out about those prison recordings of him callously calling his ten year old rape victim "meat."
he bottom line here is that Gascon's office got advance warning this very embarrassing story was coming and decided to get ahead of the backlash by announcing a change in policy and also some regret over the light sentence before the story came out. In this local news report a prosecutor calls what Gascon is doing "damage control."
And then Gascon sent out his spokesman to claim on TV, "We had no idea that Sweet Hannah Tubbs was gloating about going to jail with underaged girls! And talking about being hungry for ten year old meat! I didn't know about any of this!"
But a former attorney from the office disputes that, and says, oh yes, we knew all about the tapes; Gascon ordered the sweetheart deal anyway.
Jon Hatami, a Los Angeles deputy district attorney and veteran prosecutor of child abuse crimes, disputed his boss's timeline of events on "America Reports" Tuesday afternoon.

Alex Bastian, Gascon's special adviser, said on "America's Newsroom" earlier in the day that "the content of these jail calls was something that we did not know about" until Fox News' Bill Melugin asked for comment on the alarming statements Tubbs made in calls with her father between November and January.

"That statement that Alex Bastian made is completely untrue," Hatami said. "And it is a slap in the face to the victim in this case."

He pointed to a Los Angeles Times report in which Bastian went on the record to state that senior aides in Gascon's office knew about the calls.

Hatami said that he has seen emails that show discussion of the calls circulated at the highest levels of Gascon's office -- and that they should be available under California's open records laws.

"I've seen emails, emails that show that George Gascon and his chain of command knew about those jail calls well before Bill Melugin published them," Hatami said. "We have a DA who completely lacks any transparency, who's sending a spokesperson on the news to say things that just aren't true."

So, given that entire wretched history, the LA Times now turns on George Gascon.
For... giving the "right wing outrage machine" an avenue of attack.
Yes, that's the problem, LA Times.
Not you and your fellow leftists enabling one degenerate Soros attorney after another.
No, the problem is that you've validated sensible conservatives' accurate criticisms of you.
Well-spotted.
Somewhere inside the Barry J. Nidorf Juvenile Hall in Sylmar, 26-year-old Hannah Tubbs is serving her sentence for sexually assaulting a 10-year-old child in a Denny's bathroom nearly a decade ago.

The Tubbs' case has become fodder for the conservative outrage machine, but in this instance, Tucker Carlson and his far-right gotcha groupies have a point -- and I really hate saying that. Though Tubbs was 17 when the crime was committed, it requires mental contortions to see the benefit of treating her as a child now.

The absurdity of prosecuting Tubbs as a minor and the outcome of that decision -- likely months in a detention facility for juveniles with little access to sex offender treatment or monitoring after release -- are a subversion not just of the legal process, but of years of work that have gone into reforming our criminal justice system. Tubbs has the potential to become an object of fearmongering akin to Willie Horton, the Massachusetts felon who derailed the presidential aspirations of Michael Dukakis in 1988 after George H.W. Bush held the case up as an example of failed second-chance crime policies.

It's hard to imagine a scenario in which the Tubbs case won't help the recall effort against Los Angeles County Dist. Atty. George Gascón. But as we head into an election season in which crime is top of mind for many Californians, Tubbs is a name we will certainly be hearing from political aspirants across the state who oppose what they see as the dangerous, soft-touch approach to offenders that progressives have championed in the last few years.

...

This is a self-inflected wound for Gascón, and he needs to truly own it.

Otherwise, it could become a referendum on reform. Yes, as my colleagues Harriet Ryan and James Queally have reported in depth, Gascón has changed his ban on prosecuting juveniles as adults and said, "If we knew about [Tubbs'] disregard for the harm she caused we would have handled this case differently."

But that statement is about shifting blame to his staff. Gascón has been claiming that incendiary jailhouse recordings between Tubbs and her father -- in which she appears to mock the lightness of her sentence, as Fox News first reported -- weren't shared with his inner circle early enough in the proceedings. Shea Sanna, the deputy D.A. who tried Tubbs, disputes that, strongly.

The tapes are largely a sideshow, though, except to raise the uncomfortable question about the authenticity of Tubbs' identity at a moment when transgender people are under attack across the country. I am not speculating on Tubbs' truthfulness (though Gascón acknowledged the tapes introduce doubts).

The facts of the case, regardless of gender, are enough for even an average person without legal expertise to see Tubbs isn't a good candidate for juvenile hall.

Whatever. In a case in which a ten year old was violently sexually assaulted and a four year old had a dick waved in her face, the main victim is still The Transgender Community. (And Michael Dukakis, oddly enough.)
Please, I need a GOP Establishment Cvck to tell me we just need to appeal to the suburban Karens and come together as a nation.
Exit Question:
We know the media routinely demands that every Republican denounce and distance from any other Republican in bad odor.
Has anyone in the media demanded that Biden denounce any Soros prosecutors?
Has anyone in the media demanded that Biden denounce George Soros? Or tell Democrats, "Stop voting for Soros-backed radical prosecutors?"
No.
All the rictus-grinning vegetable said was the anodyne "I don't support defunding the police" and the media said "See, he's not a radical on the defund the police issues."
No one, including no one from Fox, asked him specifically if he supported or denounced Larry Krasner in Philly, Alvin Bragg in NYC, Terrorist Princeling Chesa Boudin in SF, Kim Foxx in Chicago, or George Gascon in LA.
No one in the media ever asks a wedge issue question of a Democrat. No one ever asks them the trouble-making questions, the questions that make them define who is a member of the party in good standing, and who is not a member of the party in good standing.
Republicans are asked those questions literally every single day. We're learning to not answer them, but we get asked them every single day.
The Democrats? Literally never.
Does Joe Biden support George Soros?
He'll never tell, because the leftwing propganda media will never even think to ask.


posted by Ace at
04:27 PM
|
Access Comments