« The Same Media That Attacked Virginia For Lifting Mask Mandates Just Two Weeks Ago Now Celebrates Blue States Lifting Mask Mandates -- But Claims This Is All About The Science (TM), Not Politics
|
Main
|
Brandon Snaps More at Reporters, Continues Having Alzheimer Moments, Continues Lying »
February 11, 2022
Brandon Tells Castreau to Use His "Federal Powers" to Break the Truckers
Scranton Joe, friend of the union man.

Chris Tomlinson
@TomlinsonCJ
He wants to be Justin Castreau but he is turning into Justin Trudeauşescu.
That "Trudeauşescu" joke might be on its way towards reality -- Trudeauşescu is very unpopular with those who support the truckers. Okay, you expected that.
But xhe's almost as unpopular with those opposed to the truckers. Because these "liberals" are of course actually fascists, and want the truckers to have already been put in gulags.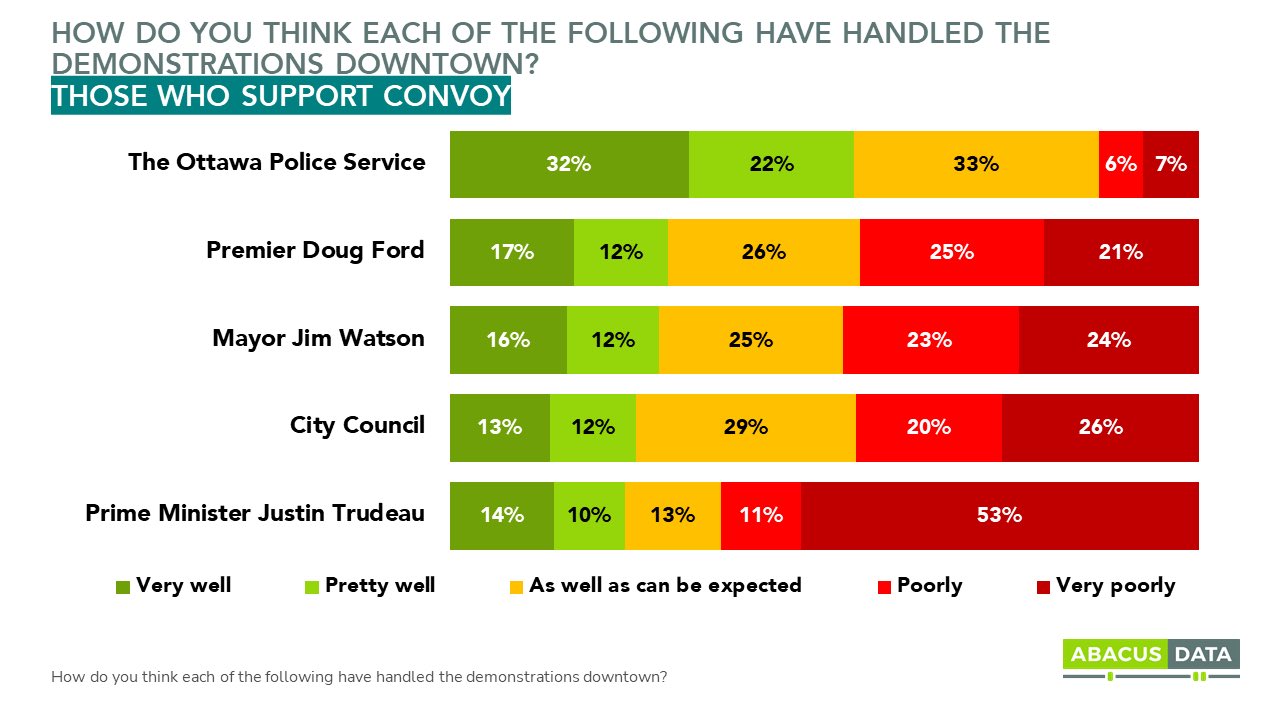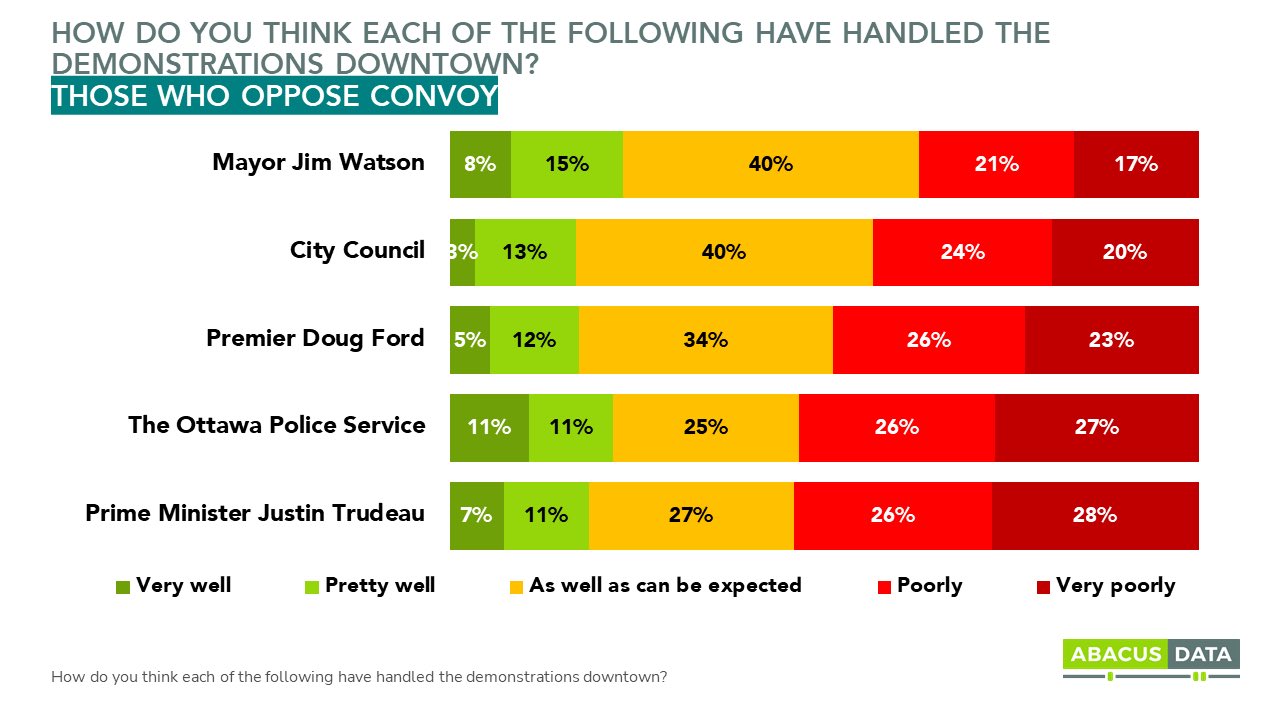 Tucker's report below is worth the watch.
By the way, that old man did not honk a truck's horn. He only had a car. He honked a little car's horn. Meep meep. The cop shouted "Insurrectionist!" at him and roughed him up and arrested him.
The old man is in the hospital now from the manhandling. He's 78 and obviously frail. I can't imagine Joe Biden would hold up under that kind of abuse.
Ezra Levant talks to Megyn Kelly about that here. And it gets worse. They haven't disciplined that cop, probably because they want people to know that's how the fascist cops in Ottawa intend to roll now.
And they're doing more than that: They're going around doing snap child services inspections on truckers who have their kids with them, to intimidate them into leaving, suggesting they may take their children away if they don't. The Ottawa cops also announced on Twitter they would be collecting, without a warrant, all trucker's names, addresses, dates of birth, license numbers, insurance information, etc., all with the idea of intimidating them, suggesting they would have their licenses pulled and insurance denied.
Remember: Liberals are the good people. The tolerant people.
The anti-fascists.
Like their street paramilitary allies in antifa.

And they support the Working Man!

Former Obama staffer and CNN Deep State Commentator (of course the two go together) Juliette Kayyem wants violence against the truckers:
Juliette Kayyem @juliettekayyem

The convoy protest, applauded by right wing media as a "freedom protest," is an economic and security issue now. The Ambassador Bridge link constitutes 28% of annual trade movement between US and Canada. Slash the tires, empty gas tanks, arrest the drivers, and move the trucks Heavy check mark

The "liberals" are all demanding the Government End These Prole Protests, Now.
Josh Barro @jbarro

I guess a formal US demand to arrest the truckers would probably not help build domestic political support in Canada, though.
Matthew Yglesias @mattyglesias

Call "Monroe Doctrine" and send the Marines to seize control of the bridge.
They're worried about "international trade being paralyzed." So weird! Because when BLM was burning down uninsured family businesses, they kept telling me that arson wasn't violence and that uninsured buildings had insurance.
And now it's a calamity if transnational corporations have some lags in their production lines.
American truckers are trying to get a convoy going just in time to get to DC by March 1st -- in time for Brandon's State of the Union.
Per NBC:
Officials are warning that a trucker convoy could disrupt the Super Bowl this weekend near Los Angeles and make its way to Washington, D.C., for the State of the Union, according to a Department of Homeland Security bulletin obtained by NBC News.

The bulletin, which described the possible protest as "aspirational," said the convoy could cause havoc on transportation routes to other U.S. cities.

A possible destination is Washington, where President Joe Biden is set to deliver the State of the Union address March 1, the bulletin says.

…

The bulletin warning of a U.S. protest says there are no indications that violence is planned or that domestic extremists are calling for violence. But if hundreds of trucks converge on key cities, the protest could disrupt transportation and emergency services through gridlock and counterprotests.
But will there be mis-, dis-, or mal- information? That's what I'm worried about.
Boy it sure would be terrible if the Democrat Fascist Utopia saw some disruptions! You know, like their terror paramilitaries inflicted on America under Trump!
But I'm sure the left will accept that this is just a part of democracy -- you know, like the told u we had to accept the Mostly Peaceful Summer and Fall of Arson, Violent Assaults, and Murders.
Nope.
And of course this emotionally-labile old crone lesbian is spazzing out the most:
Keith Olbermann @KeithOlbermann

Attention local, state, and federal authorities:

This country will not abide being held hostage by a mob of "truckers" attempting to blockade LA, DC or anywhere else.

1. Intercept them.
2. Arrest those who try to block the cities
3. Seize or disable the trucks.

No. Mob. Rule.
I like how he pretends he's issuing orders out the country from his... bathtub.
Take your psych pills, you lunatic jagoff loser. I don't care how soft they make your already-weak erections. Fix your brain.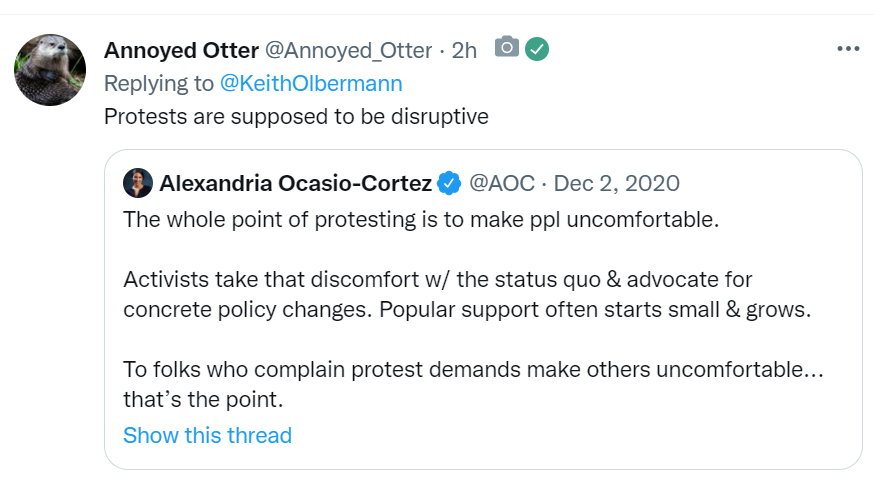 Oh, if a protest damages the economy, it's not legitimate?
When did that become a rule?
Is that one of those special Only During a Democrat Presidency rules, by any chance?
It would just be terrible if Biden was hit with protests that damaged an already fragile economy.
As a Trump supporter, I wouldn't know what that was like!
But I do know that when that happened in the summer and fall of 2020, I was told that this was democracy in action.
I was also told that Insurance Will Cover Everything.
So: Insurance Will Cover International Trade and the National Economy, Democrats!
Oh, and the protest is spreading:
Ezra Levant says that bus drivers are joining the protest, too.

posted by Ace at
01:27 PM
|
Access Comments