« "President" (lol) Brandon: If Republicans Question the Legitimacy of an Election, It's Treasonous. But Oh, By the Way, If I Don't Get the Election Laws I Want, the Results of the Midterms Are Illegitimate.
|
Main
|
Winter Lane Cafe »
January 19, 2022
Quick Hits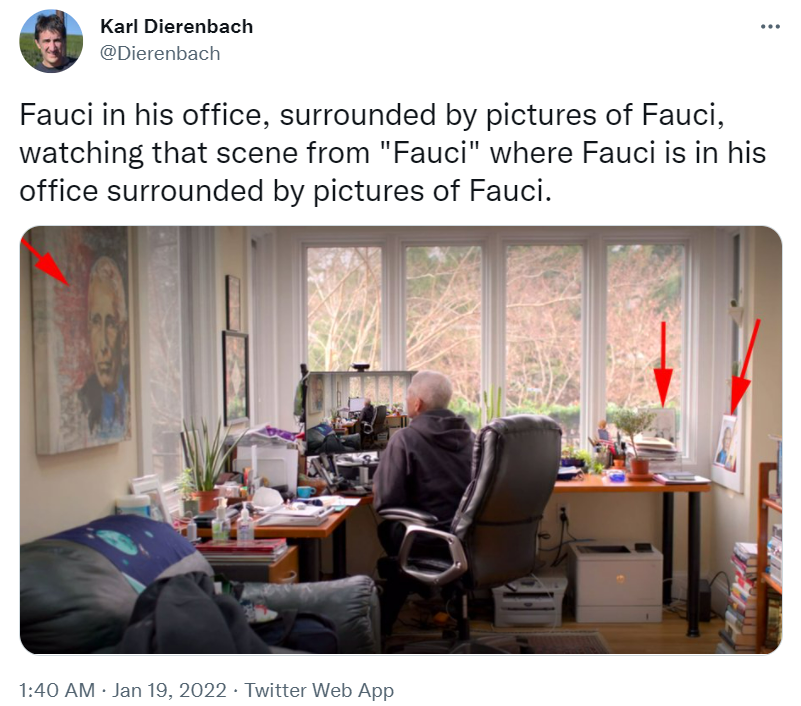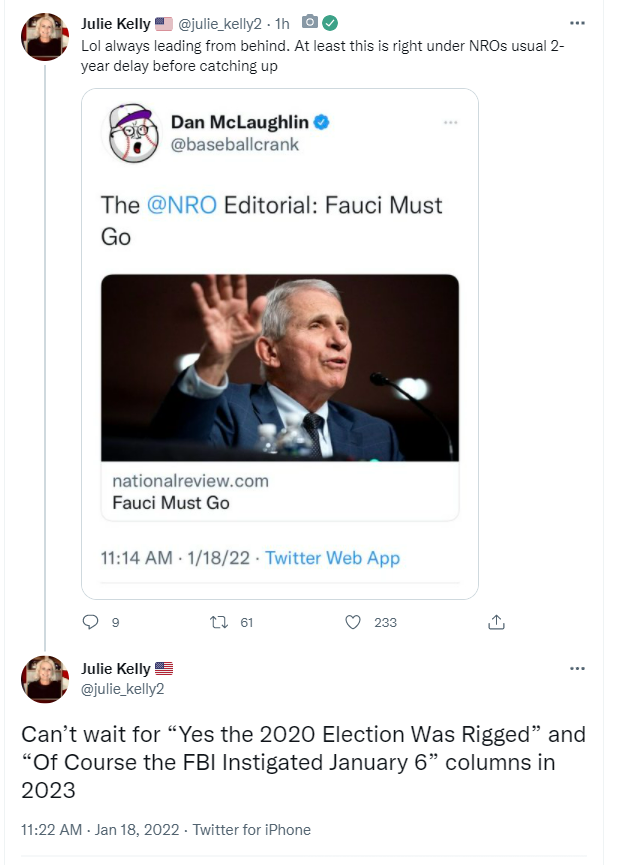 National Review prides itself on not being too quick to jump on the "crazy" ideas of the "far right." So it takes them 18 months to two years to acknowledge the "crazy" ideas of the "far right" are actually correct. It would be "irresponsible" to endorse these ideas sooner, without a full vetting.
They never seem to acknowledge that their rivals on the "far right" advanced these positions long ago. They always pretend they're first to the market in bravely declaring for these positions.
And they never seem to mind that they've supported the positions of the far left for eighteen months to two years. That doesn't bother them. It's not "irresponsible" to embrace and amplify the claims of the far left for eighteen months to two years before actually getting around to vetting them.
But do send them your money. They're "Fighting For You." They're defending conservatism, conservatively.
A lot of that going around lately.

Super True Conservative and Totally Real Christian Dan Crenshaw referred to Jesus as a "hero archetype" "like Superman," who is then contrasted him to "real characters" like Ronald Reagan, when speaking to the broader media, but says Jesus is the literal son of God only when speaking with Tea Party audiences.
When a young girl (identified here as ten, but I dunno) asked him about this Yasser Arafat mode of speaking to one audience in one way and another audience in another way, he snaps at her, "Don't question my faith."
Sounds like a great epitaph for your political gravestone, Neocon F*ck.
Remember just yesterday he explained why he had done absolutely 100% nothing on behalf of the J6 political prisoners because "that would help me [politically] but not them."
Right, Dan. Right. That would help you politically with all your northeastern corporate donors. I'm sure, I'm sure. And Lord knows political prisoners can never use media attention.
Slimy cowardly scumbag.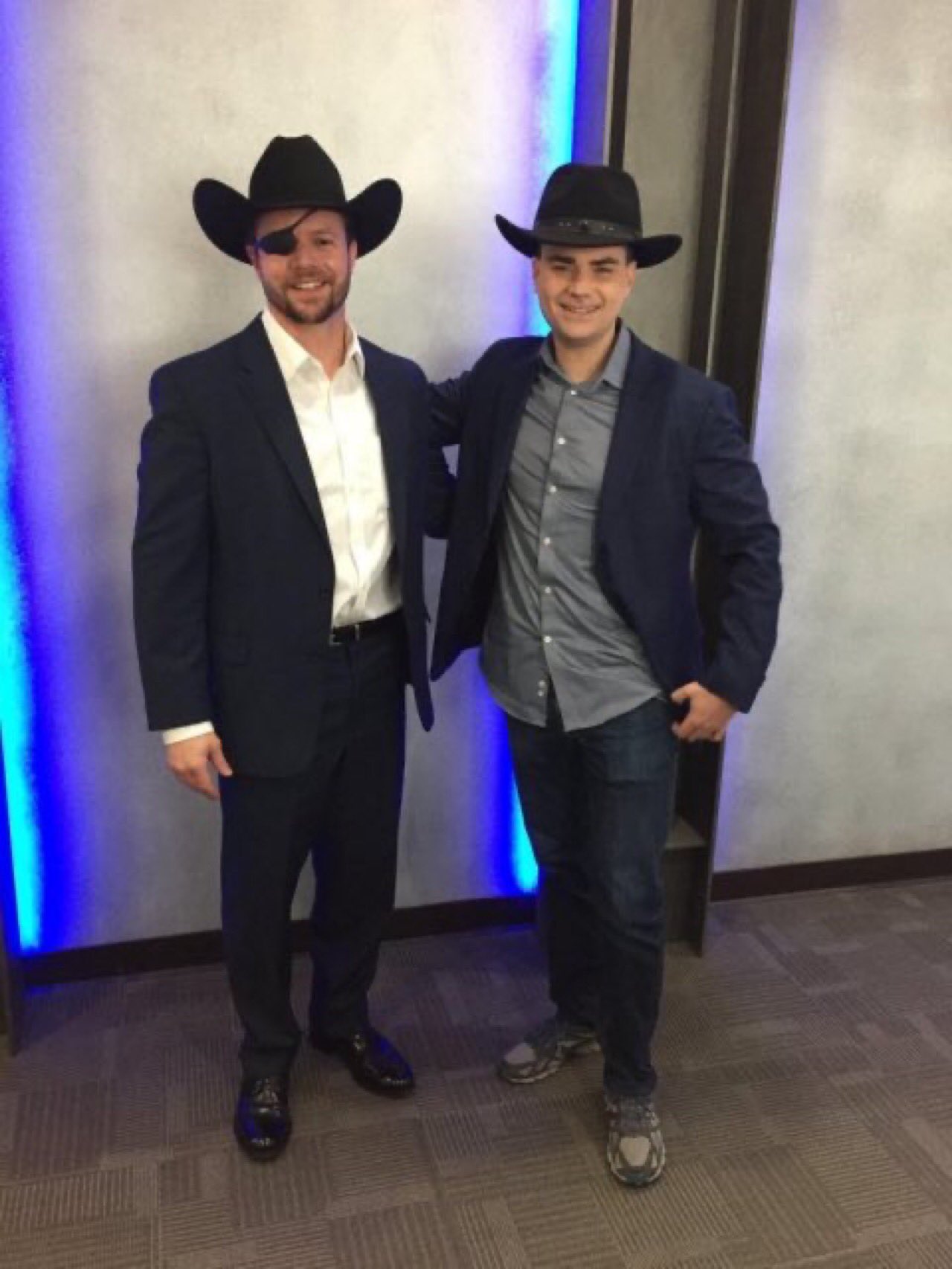 Out: Dan Crenshaw for President
In: Dan Crenshaw for President of NPR
I'm so sick of these guys. They're still working the same script they've worked since 1988 -- sing a few bars of "Eagles, Flags, 'Merica, Trucks and Jesus!" for the two months before an election and then ignore/subvert every single demand of your actual constituents, working assiduously on behalf of the leftist corporate Uniparty.
We.
Aren't.
Buying.
It.
Any.
More,
Scumbags.
An arrest has been made in the case of the 24-year-old LA woman killed for no reason in a furniture store. The killer turns out to be -- get this -- a deranged homeless man who had been previously set free after having been arrested.
He's not white so the media will not care about this story.
Los Angeles police on Wednesday arrested the man they say killed a 24-year-old woman while she worked alone in a furniture store.

The suspect, believed to be homeless, attacked Brianna Kupfer with a knife just before 2 p.m. Thursday, the Los Angeles Police Department said.

He fled through the store's back door and Kupfer's body was soon found on the floor by a customer, police said.

Police on Tuesday identified the suspect as 31-year-old Shawn Laval Smith and asked for the public's help in finding him.

On Wednesday, Smith was spotted by a citizen who recognized him from the news and responding officers found him at a bus bench in Pasadena, police said.
Tucker Carlson talked about the willfull degeneration of society last night.
Brianna had texted a friend that she was getting some "really bad vibes" from the perp.
Political correctness is deadly. I'm speculating here, but it seems she knew that this guy posed a threat to her life, but she took no action to save her life -- such as calling the police -- because it wouldn't be PC. It wouldn't be "nice."
It's insane. People are so bombarded with propaganda that you shouldn't judge people that when someone who is looks for all the world a dangerous, violent lunatic menaces them...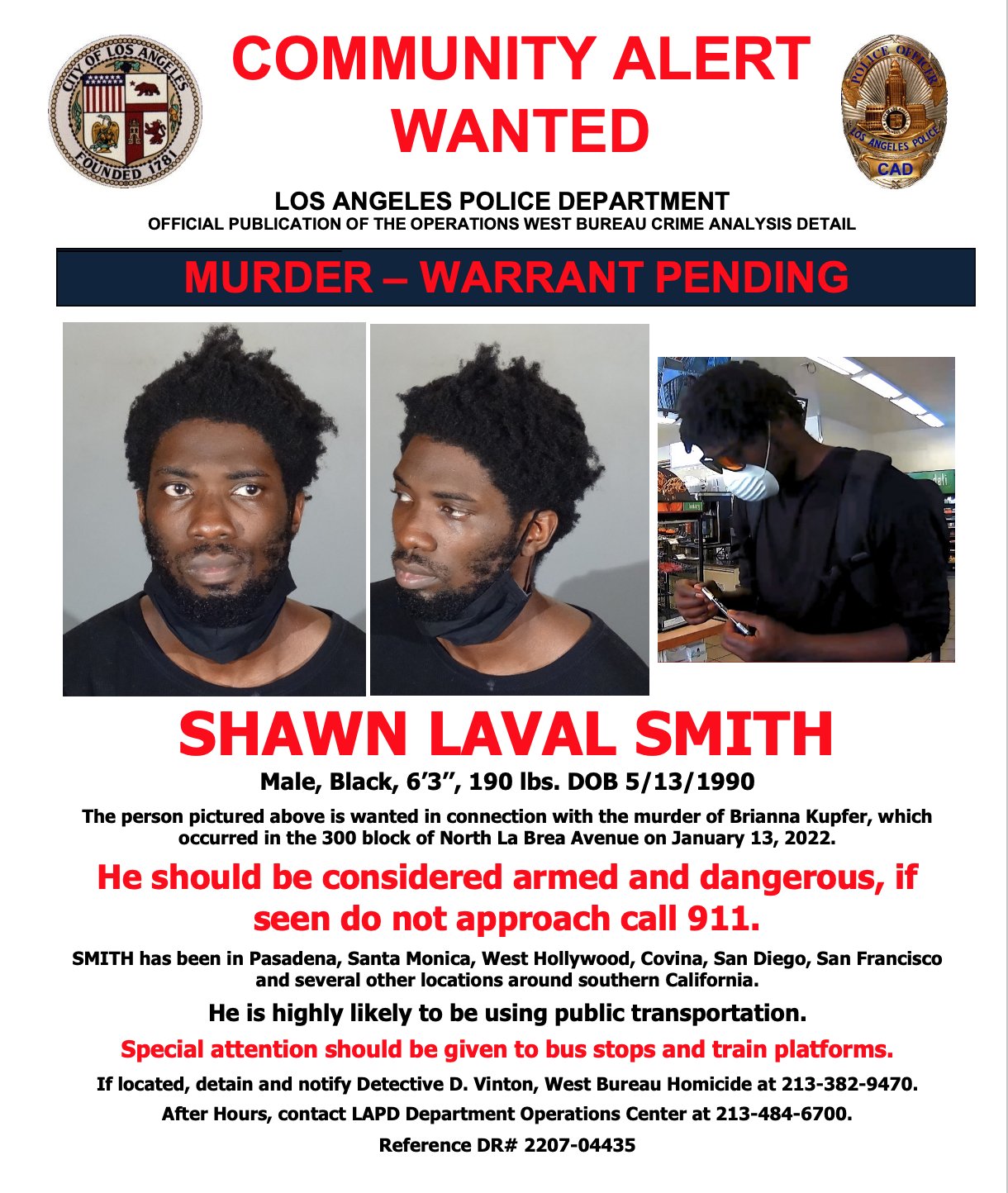 ...they suppress their instincts and tell themselves they're bad for thinking that.
The hell with that. Now that government has decided to legalize crime and give mentally-ill criminals free range to hunt the streets, it's on every citizen to protect herself or himself.
Speaking of: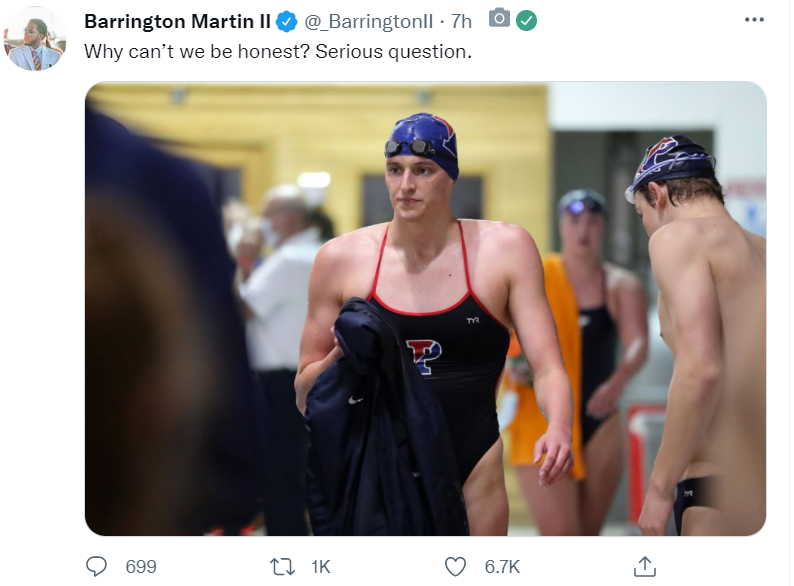 Because our society is entirely subverted and degenerated and social rank is determined by your willingness to repeat stupid, obvious lies.

A lot of people are Seizing and Pouncing on this denial of a previous report by Nina Totenberg of the New York Times that Sotormayor is staying at home because Neil Gorsuch won't wear a mask at Supreme Court hearings, despite Roberts' request that all the justices do so.
Adam Liptak @adamliptak


NEW: A statement from Justices Sotomayor and Gorsuch:

"Reporting that Justice Sotomayor asked Justice Gorsuch to wear a mask surprised us. It is false. While we may sometimes disagree about the law, we are warm colleagues and friends."
Everyone seems to believe the denials from court personnel. But... eh, don't institutions routinely organize denials like that?
I mean, when there are rumors of feuding between the stars of a TV show and they both deny it to the press, does everyone rush to believe them? Because I don't. I mean, I also don't care very much, but I don't rush to believe them.
Also, I just like the idea of Gorsuch telling this subliterate Disinformation Spreader and Panic-Addicted CNN Super-Viewer, "No, grow up Karen, I won't wear your filthy Fauci rag," so I'm going to continue believing, and I do realize this is weird, Nina Totenberg of the New York Times.
#IBelieveNina.

Tim Pool
@Timcast
Last night a man trespassed on our property, bypassing a large warning sign, and then entered our house.

He entered just after our guests came in confusing our staff.

Anyone entering this way risks serious bodily harm from our dogs and security.

He was promptly removed

And then:
Tim Pool @Timcast

We got Swatted again
He talks about the swatting here.
Isn't it strange the aggressive, criminal Antifa Left feels so much more empowered under Democrat-held DOJs?
The 27th and 28th House Democrat have announced their retirements, amidst what even leftwing propaganda outlet NBC calls an imminent "shellacking" at the midterms.
Two more House Democrats announced Tuesday they would retire from Congress at the end of their terms, bringing the total to 28 amid polls that show President Biden's party in danger of losing its majority.

Rep. James Langevin, an 11-term lawmaker from Rhode Island who serves on the coveted House Armed Services Committee, announced his decision in an op-ed Tuesday.

He said it was 'time for me to chart a new course, which will allow me to stay closer to home and spend more time with my family and friends.

...

His announcement came on the same day California Rep. Jerry McNerney announced he would leave Congress at the end of his term.

...

NBC News cited its latest poll as a predictor in off-year elections where the party controlling the White House is usually at a disadvantage.

'And right now, the arrows are pretty much pointing in the SHELLACKING territory for President Biden and the Democrats as we debut our Midterm Meter, which will use our poll to gauge the overall political environment for the president's party,' the network's 'First Read' wrote.
I missed this: Apparently Nancy Pelosi had even more plastic surgery, this time resulting in her eyebrows migrating somewhere north of Baffin Island.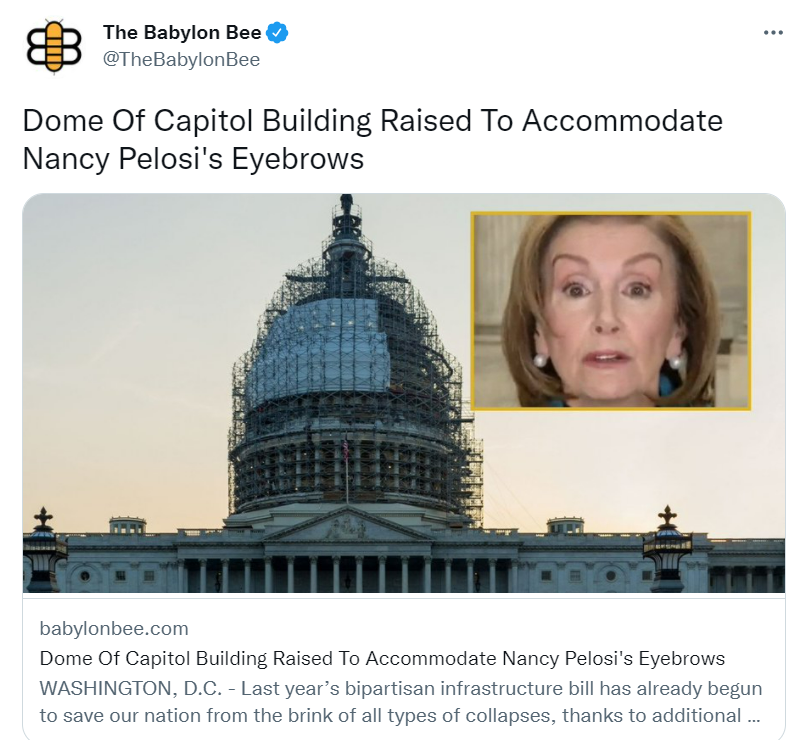 There was an enormous volcanic eruption in Tonga on Saturday -- so big you could see it from space.

CBS "journalist" Nate Burleson: We're going to see a lot more volcanic eruptions like the one in Tonga due to climate change.
I'm smart. I have a communications degree!

posted by Ace at
06:49 PM
|
Access Comments