« The Ballad of Edward Durr
|
Main
|
Winsome Sears Isn't Even on the Field Yet and She's Already Scoring Points »
November 04, 2021
Danchenko Indictment: Source For Steele "Dossier" Claims Was Not Russian Officials. It Was... A HILLARY CLINTON POLITICAL OPERATIVE
A Hillary Clinton operative laundered rumors through Danchenko, who laundered them through Steele, claiming they came from "Russian sources," who passed them on to the FBI as Kremlin-sourced intelligence.
Hans Mahncke
@HansMahncke

So here's where we're at:

Clinton advisor feeds story to Danchenko. Danchenko feeds story to Steele. Steele feeds story to Fusion. Fusion feeds story to media. Media accuses Trump of Russia collusion.

Did Hillary Clinton know about these rumors and direct the operative to pass them to Danchenko, so they could be laundered as "Russian tips"?
It seems bizarre to even suggest she didn't know. She loved conspiracy theories. She paid Sidney Blumenthal to spin conspiracy theories for her.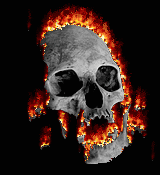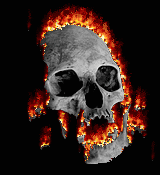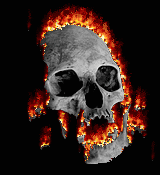 This takes "circular reporting" to a whole new level.
Wow. Wow. Wow wow wow.
Wow.
The indictment isn't about him having contacts with Russians -- it's about him lying about having contacts with Russians, and getting all his tips from a Hillary Clinton operative! A public relations flack the indictment pseudonymizes as "PR Executive-1."
According to the indictment, Danchenko lied about his contacts with "Russians," his travels to Russia, and the identity of his sources. (Those are just some of the lies.) In John Durham's words:



Techo_Fog further reports that Danchenko claime that this call came from Sergei Millian -- who has long denied placing such a call.
Sergei Millian is now absolved. Danchenko lied about who placed the call to cover up for the fact that his Hot Tip From The Kremlin came from an American operative for the Hillary Clinton campaign.
There is some belief, not yet confirmed, that they've ID'd the Hillary Clinton operative. I won't name him (check the link for that).
Now, there actually are some Russians in this story. One of Danchenko's sub-sources -- one of the "Russian drinking buddies" he'd share bullshit stories with in DC bars, as has been previously reported, one would assume -- is called in the indictment "Russian Sub-Source-1." If this is confusing, note that Danchenko is called "Primary Sub-Source-1."
"Russian Sub-Source-1" was told by this Clinton operative, "PR Executive-1," that he had a job waiting for him at the State Department... one assumes, if he did a good job in this criminal conspiracy to defraud the US government.
"Russian Sub-Source-1" had a personal interest in a Hillary Clinton victory, stating that the Democrat PR executive would "take me to the State Department if Hillary wins."
He was also gifted a Hillary Clinton autobiography, and told PR Executive-1 that Hillary Clinton had a fan in "Country-1." Russia, obviously.
So who had the Russian support?
Now, PR Executive-1 made up a false story about the resignation of "Campaign Manager 1," who I assume must be short-term Trump campaign manager Paul Manafort.
He contrived a story based on public news reports to "drive a stake through the heart" of the Trump campaign. He claimed the information came from a "GOP friend." I don't know what his story was.
Sounds like one of those many, many "anonymous GOP sources" the media is always basing stories on.
It was a lie. He made it up.
And Danchenko peddled this lie to the FBI, and then lied to the FBI about where the information had come from.

Danchenko also lied about having travelled to Moscow to gather information -- he did travel there, but much too late to have gathered the information he claimed to have gathered. He lied in order to claim that he had gathered the information from Russian sources, when in fact he'd gotten them from this Hillary Clinton Operative in America.
Do read the whole thing. There's more.
Also hit Sean Davis' twitter timeline. He's posting and retweeting like a retarded mongoose.
And make sure you check out Jonah Goldberg, David French, David Frum, AllahPundit, Bill Kristol (original hirer of FusionGPS), etc. I'm sure they're all over this story.
Jake Tapper will dedicate a full hour to these revelations.
Brian Stelter will probe how the media was misled by Hillary Clinton's cynical and criminal conspiracy to weaponize the DOJ against a political rival.
You know -- they're all very, very concerned about attempts to subvert the functioning of American democracy. They're all very, very strong defenders of America against coups.
Oh: And remember, Danschenko is a fixture in the leftwing foreign policy establishment. He's a pal of Fiona Hill and Susan Glazer and all the fine folks at Brookings.
This indictment covers a lot more than Danschenko.
Observation: It is wise that Hillary Clinton chose a foreign national as the central organizer/cut-out for this criminal conspiracy -- as he is a foreign national living overseas, he is immune to US subpeona and arrest.
They can't make him flip.
The other key cut-outs are lawyers. Communications between them and Hillary Clinton are protected as confidential. In theory, communications of a criminal conspiratorial nature aren't protected, but... see, you'd have to assume the communications were criminal in order to get the evidence to prove they're criminal, and no judge is going to allow that. (Correctly.)
This is no accident.
This was planned, as a... what did Peter Strzok call it? As an "Insurance Policy."
NeverTrump supported this diseased cow as the ethical, trustworthy alternative to Trump.
NeverForget. NeverForgive.