« Mid-Morning Art Thread
|
Main
|
Partisan Operative Media Begins Pushing Biden's Insane Talking Point that $3.5 Trillion Spending Plan Is Actually a Zero Dollar Spending Plan »
September 27, 2021
The Morning Rant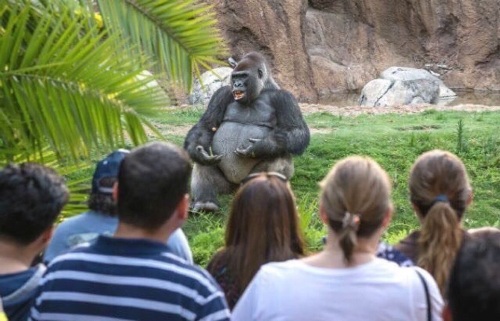 FUN TIMES AT THE NY TIMES
Back in 2014 the
NY Times
somehow figured out that most normal people think they're a bunch of lying crapweasels and their journalism is poo. Well, they realized they had a problem and they needed to do something to fix it, so they put their pointy little heads together and came up with something called the
"Innovation Report"
Couched in the jargon of improving its digital presence, the Report started out like this:
The New York Times is winning at journalism. Of all the challenges facing a media company in the digital age, producing great journalism is the hardest. Our daily report is deep, broad, smart and engaging — and we've got a huge lead over the competition.

At the same time, we are falling behind in a second critical area: the art and science of getting our journalism to readers. We have always cared about the reach and impact of our work, but we haven't done enough to crack that code in the digital era.
In other words, we're not doing anything wrong, we're just not that good at marketing our crap product. The absolute hubris of this attitude toward their audience is gobsmacking.
Fast forward to 2021. Nothing has changed much. Most normal people still think the NY Times is run by a bunch of lying crapweasels and their journalism is poo. Now what? Well, apparently, they convened another conclave of pointy-heads and here is what they found:
This time it's not about the "art and science of getting our journalism to readers," as the Innovation Report's opening salvo once put it, but rather, as someone familiar with the project told me, "the crisis of trust in the media."
You mean you're not trusted by vast swaths of Americans? The devil you say.
"The media in general and The New York Times in particular have taken a lot of shots in recent years, and every poll will tell you that the media is not trusted," one source said. "How do we, in this era of so much distrust in the media, show the rigor we use in preparing our report to sort of win people over?...The other source familiar with the project said, "It's about ensuring that people understand how and why we do what we do." And crucially, that this sense of understanding transcends the Upper West Side, or any other stereotypical Times constituencies. "This work, more broadly," the source said, "will hopefully resonate with right of center people, centrists, left of center people—a lot of the work is just to ensure people understand what the Times does."
So, in other words, they pretty much came to the same conclusion that they did in 2014: "We're not really doing anything wrong. We're not in the least bit biased or incompetent at what we claim to be doing. Oh, heavens no. That's just not the case. Normal Americans who think we're lying crapweasels, well, they're just ignorant. If they only knew how completely awesome we are, how wonderfully competent and well put-together our product is, why, they'd sign up for a subscription in a heartbeat."
They honestly think this.
It seems to me that if the NY Times honestly (stop laughing) wants to know how they're failing, they would put together a workgroup of independent observers from outside the company, one that is free of the biases and assumptions of the Times corporate culture. But the members of this new workgroup are all Times insiders. And worse yet, they've already pre-arrived at the conclusion even before they've started: we're freaking awesome, we just need better marketing. I am reminded of when I read about some spectacularly bad police malfeasance, like when they break down somebody's front door and shoot everyone in the house that turns out to be the wrong address. And then the police department conducts an investigation of the police officers by other police officers overseen by still other police officers and the investigating police officers exonerate all the police officers involved because they did everything they were supposed to do according to the rules and standards set down by the police department. And then the police department PR guy holds a press conference and announces that the police officers did everything right, so case closed and shut up.
So nothing will come of this, the NY Times will continue to pump out garbage, but the elites on both coasts will lap it up just like always, which, when it comes right down to it, is fine with the Times. They hate us and don't really want us soiling their newspaper with our grubby hands, anyway.
So, to sum up:
NY Times, 2014: "Normal Americans don't like our digital product, and the solution is to tell them how awesome we are."
NY Times, 2021: "Normal Americans distrust the media, and the solution is to tell them how awesome we are."
I don't think there is a profession in America today other than journalism with a greater distance between the exalted opinion its members have of themselves and the utter contempt it is held in by normal Americans.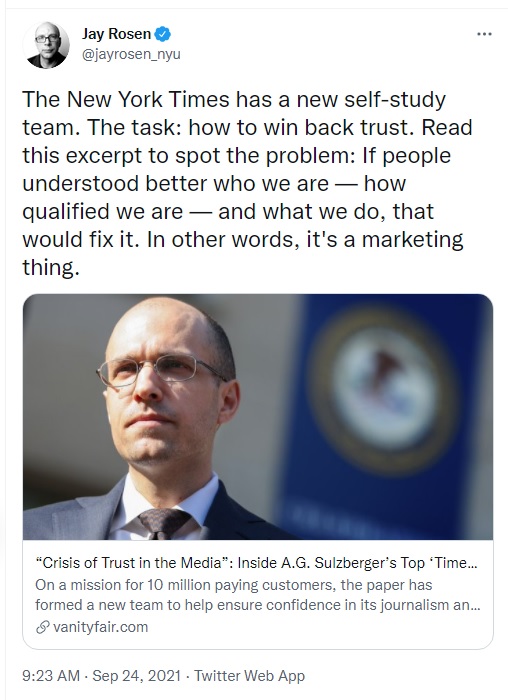 But what's really hilarious is reading the responses in the Twitter thread and many of them are, get this, complaints that the NY Times has a right-wing bias.


"Trust Our Journalism, It's Awesome":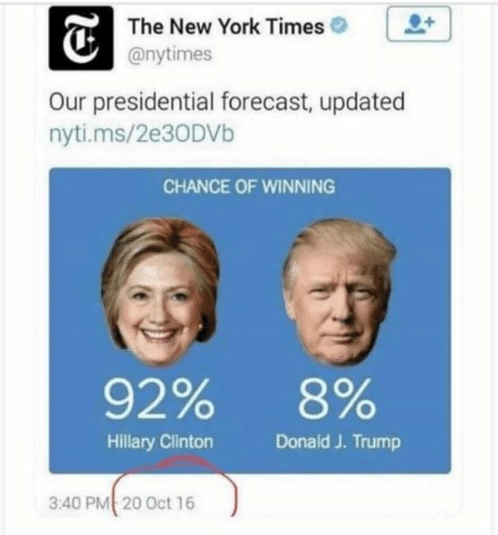 This May Be Peak Stupid: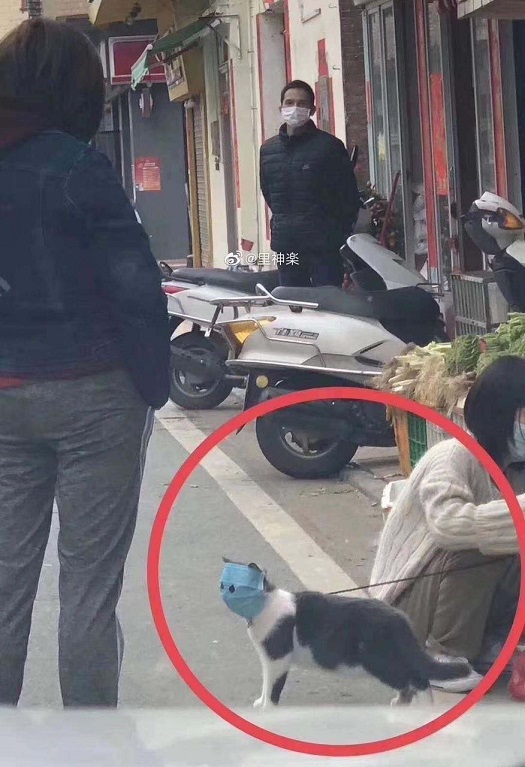 They'll Blame Trump: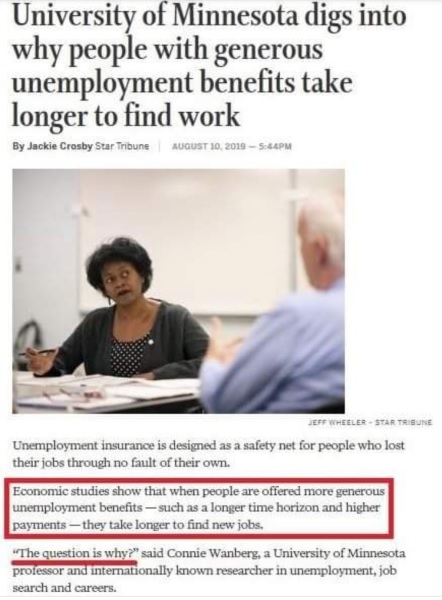 Equality Makes Mass Murder OK: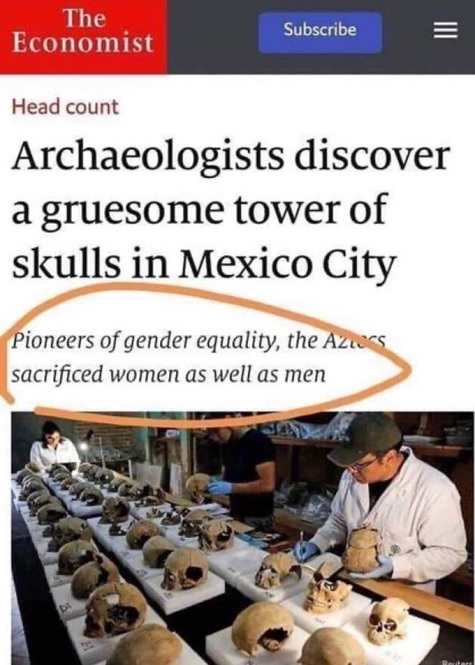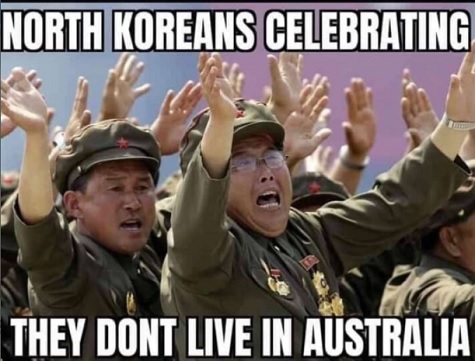 My New Connection: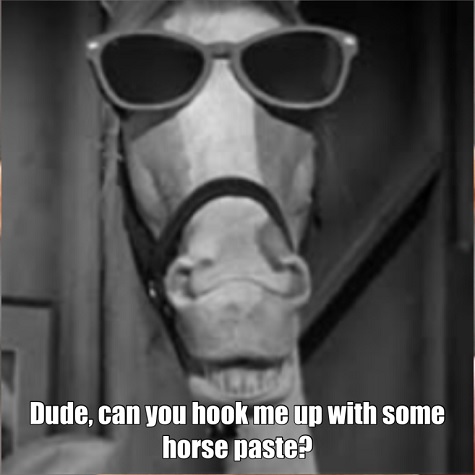 The New Way To Turn Americans Against Each Other: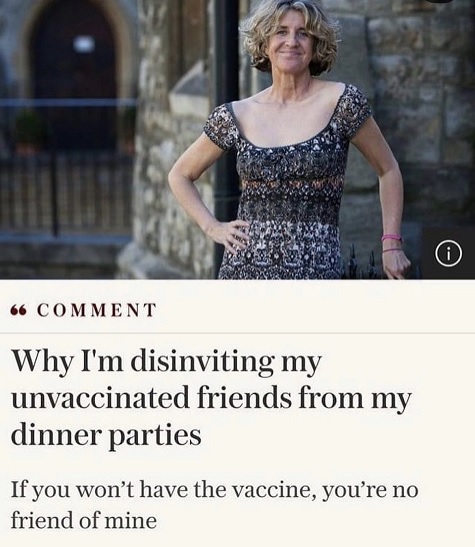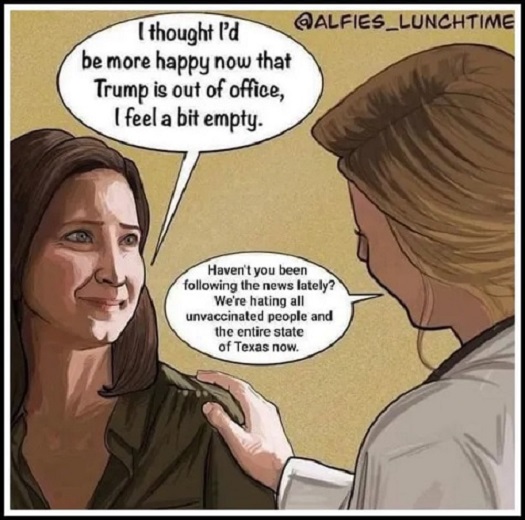 Compare & Contrast: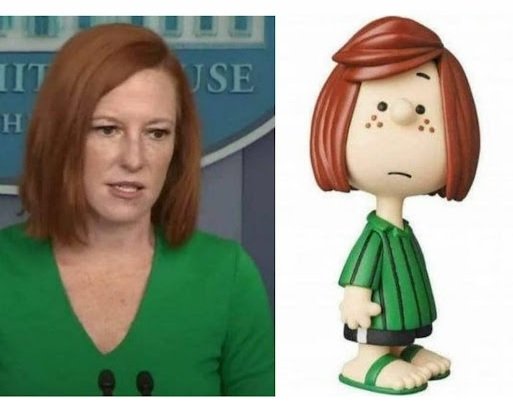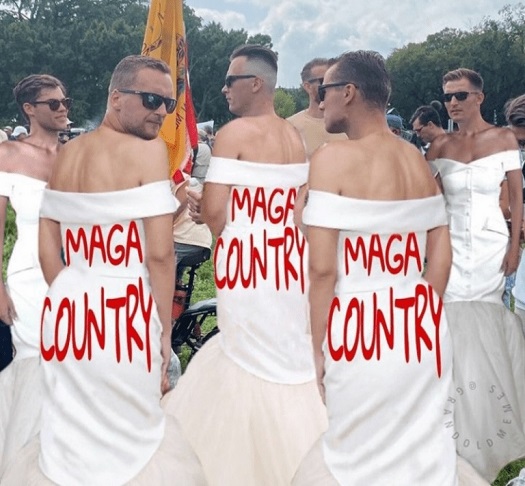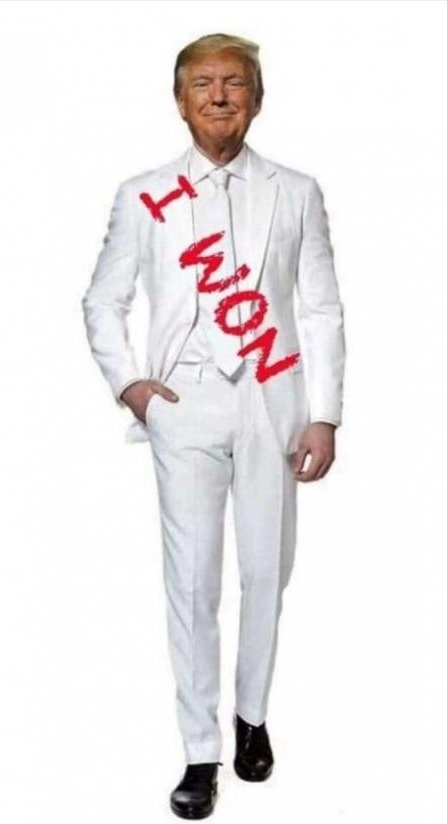 Who Dis: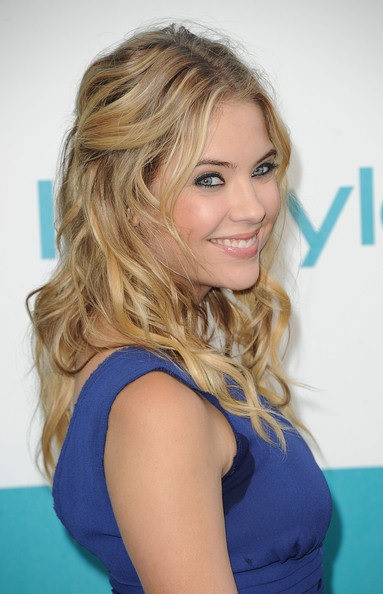 Photo 2
Photo 3
Photo 4
Photo 5
Photo 6
(leggy!)
Photo 7


For the 'Ettes: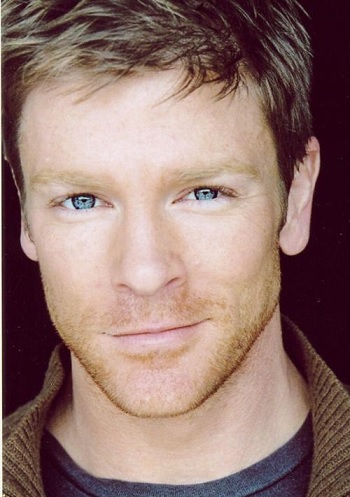 Photo 2
(chesty!)
Photo 3
Photo 4
Photo 5
(chesty!)


Friday Who Dis: Jane Wyman and Lorenzo Lamas starred in the prime time soap Falcon Crest back in the 1980s.


Today's Edition Of The Morning Rant Is Brought To You By Chicken Wing Pizza: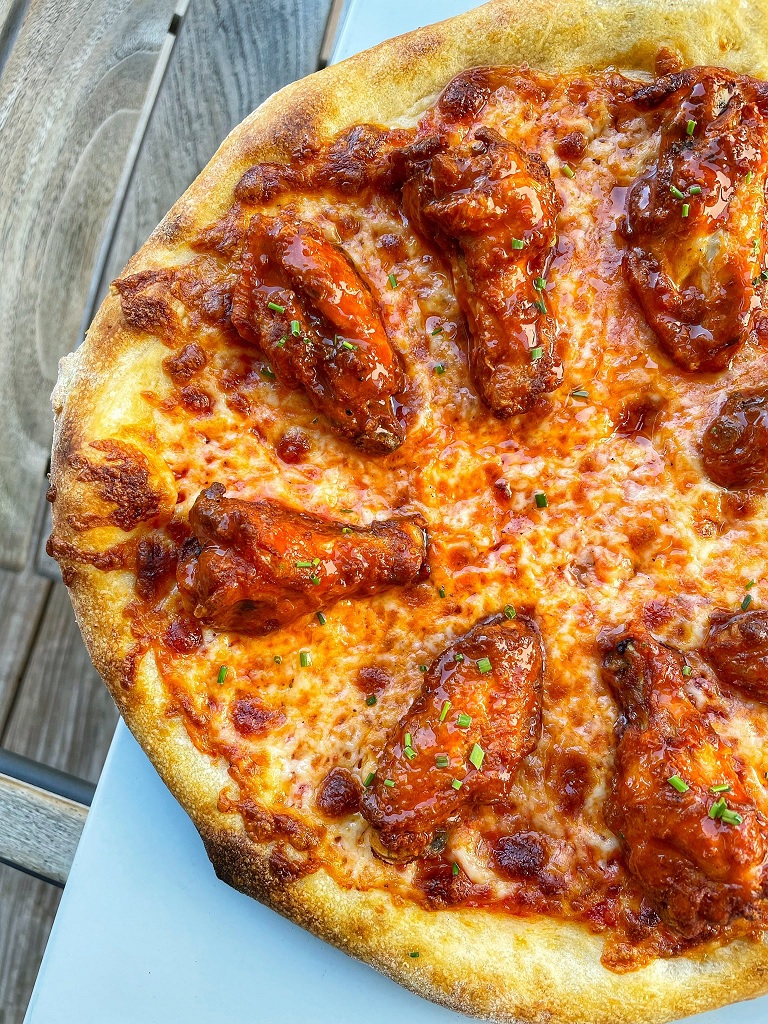 (Click for bigger pizza)

(h/t Chef Andrew Gruel)

posted by OregonMuse at
11:18 AM
|
Access Comments