« College Football Crowds Across the Country Chant "F*** Joe Biden"
|
Main
|
Spoiler Alert: The Libs of TikTok Are Still At It »
September 07, 2021
Quick Hits: Tornadoes Schmornadoes Edition
Jim Sciutto interviewed Anthony Fauci hours after the Intercept story about his funding of gain of function research in Wuhan labs broke -- but refused to ask his Deep State ally about that. Instead, he fished for criticism of people living their lives.
Man urinates on Dairy Queen counter to protest masking policy.
The peevish customer argued with staff about British Columbia's mask policy before unzipping his pants and defiling the DQ service counter as the staff shrieked in horror, footage showed.

"It's not a BC policy. BC policy says you have to observe exemptions," the dribbling dissenter said in the video before apparently taking matters into his own hands.

"F--ing psychopaths," he exclaimed before walking out of the store.
Raising a Tiny Karen: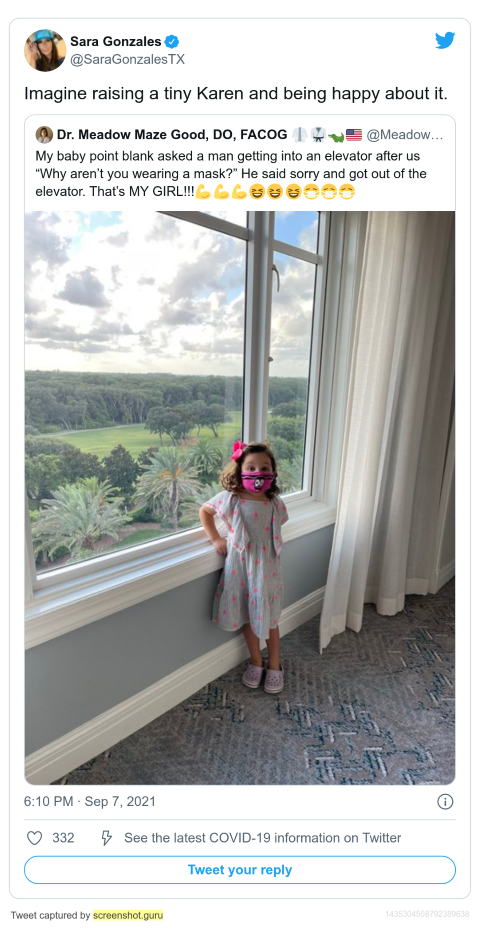 Noted Austere Religious Scholar David French has issued an edict that there is no such thing as a religious exemption to vaccination, and all Christians must submit to the demands of the state: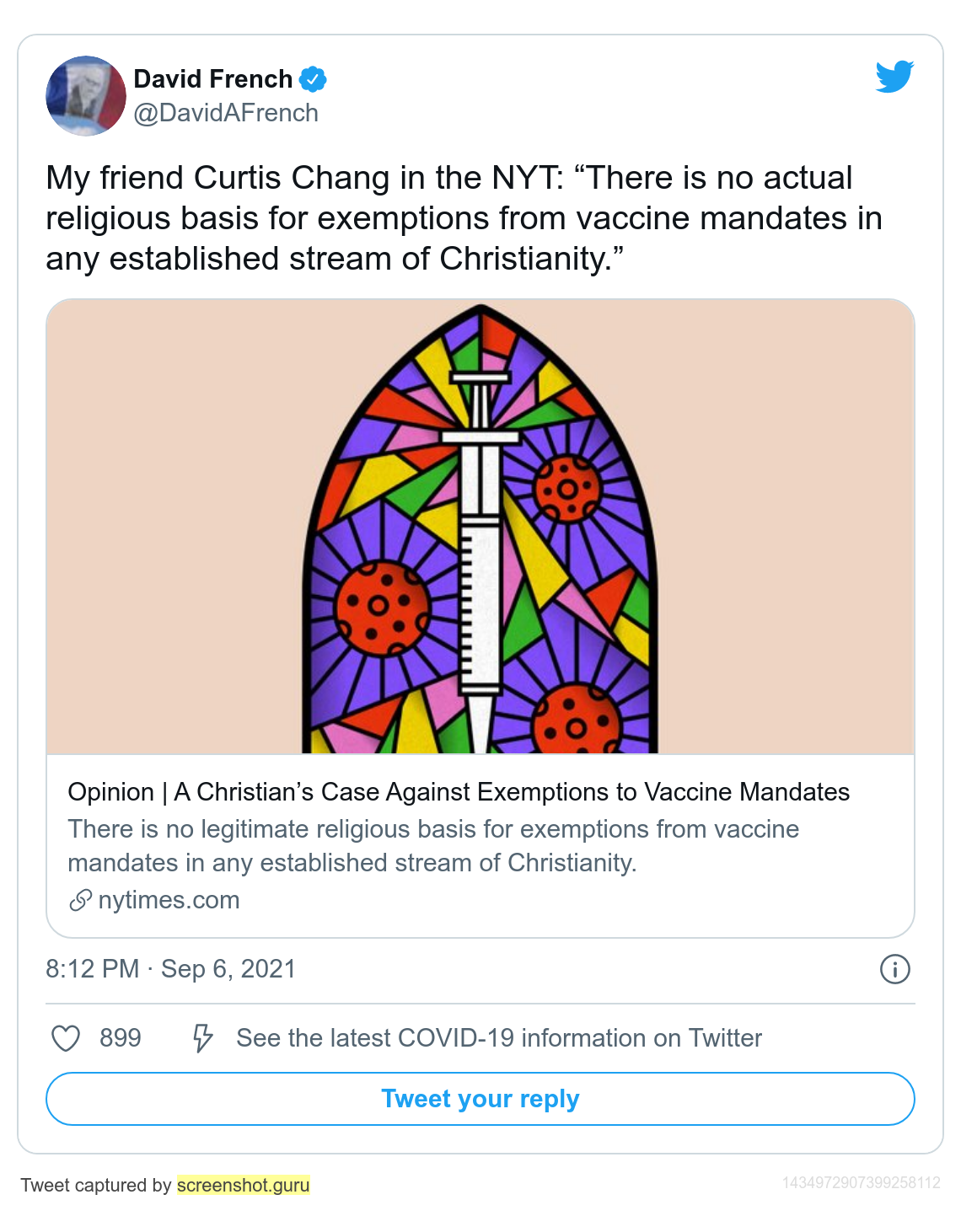 Xhe also issued a second edict demanding that pro-life Christians de-prioritize their pro-life position, and put other considerations ahead of it. Such as, for example, demanding that their party be more "decent" (that is: More NeverTrump).
He seems to be arguing that pro-life Christians must vote Democrat like he does, at least for a while. Until they've taught the GOP a lesson.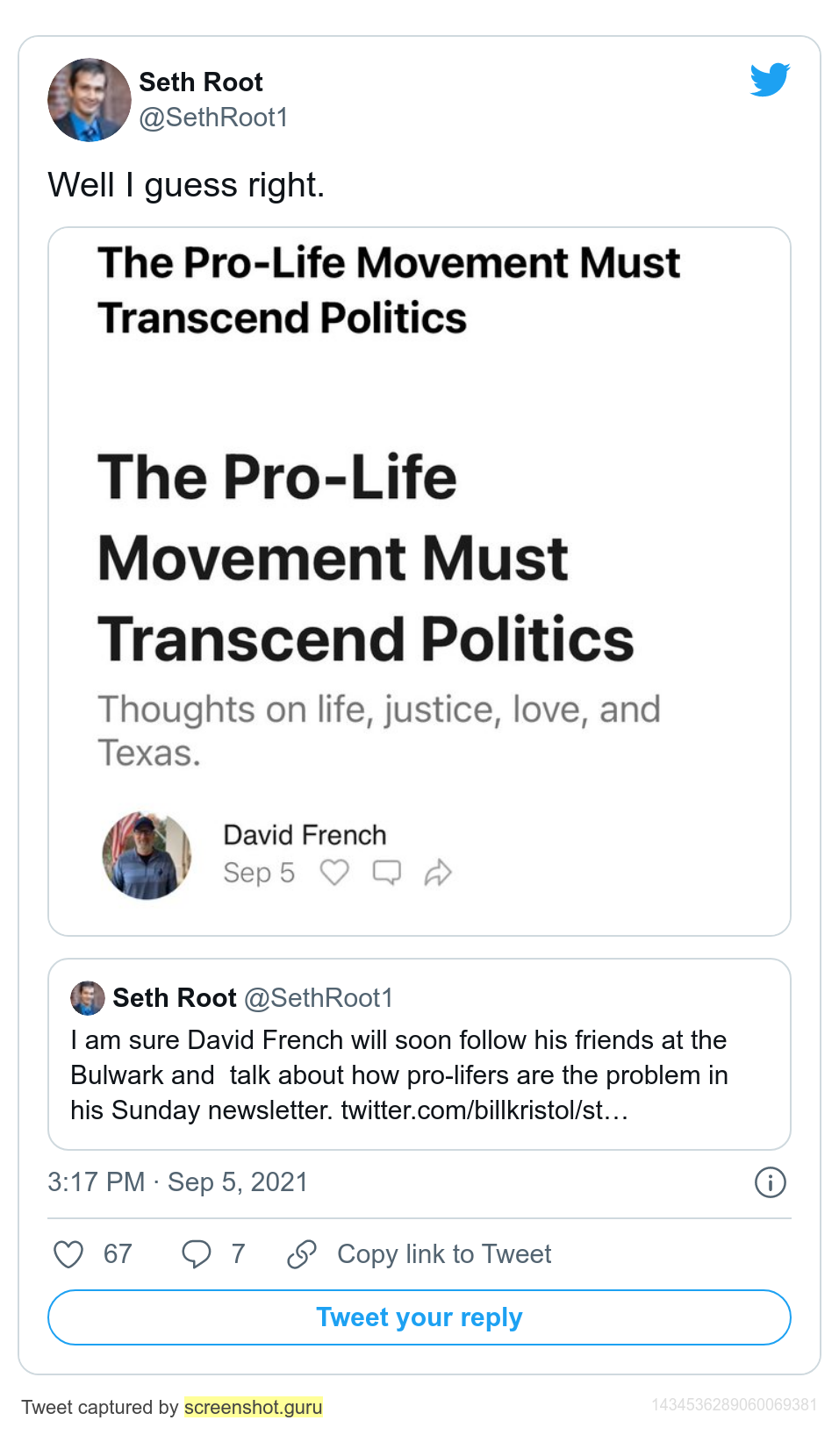 The Conservative Case for Voting Straight-Ticket Democrat: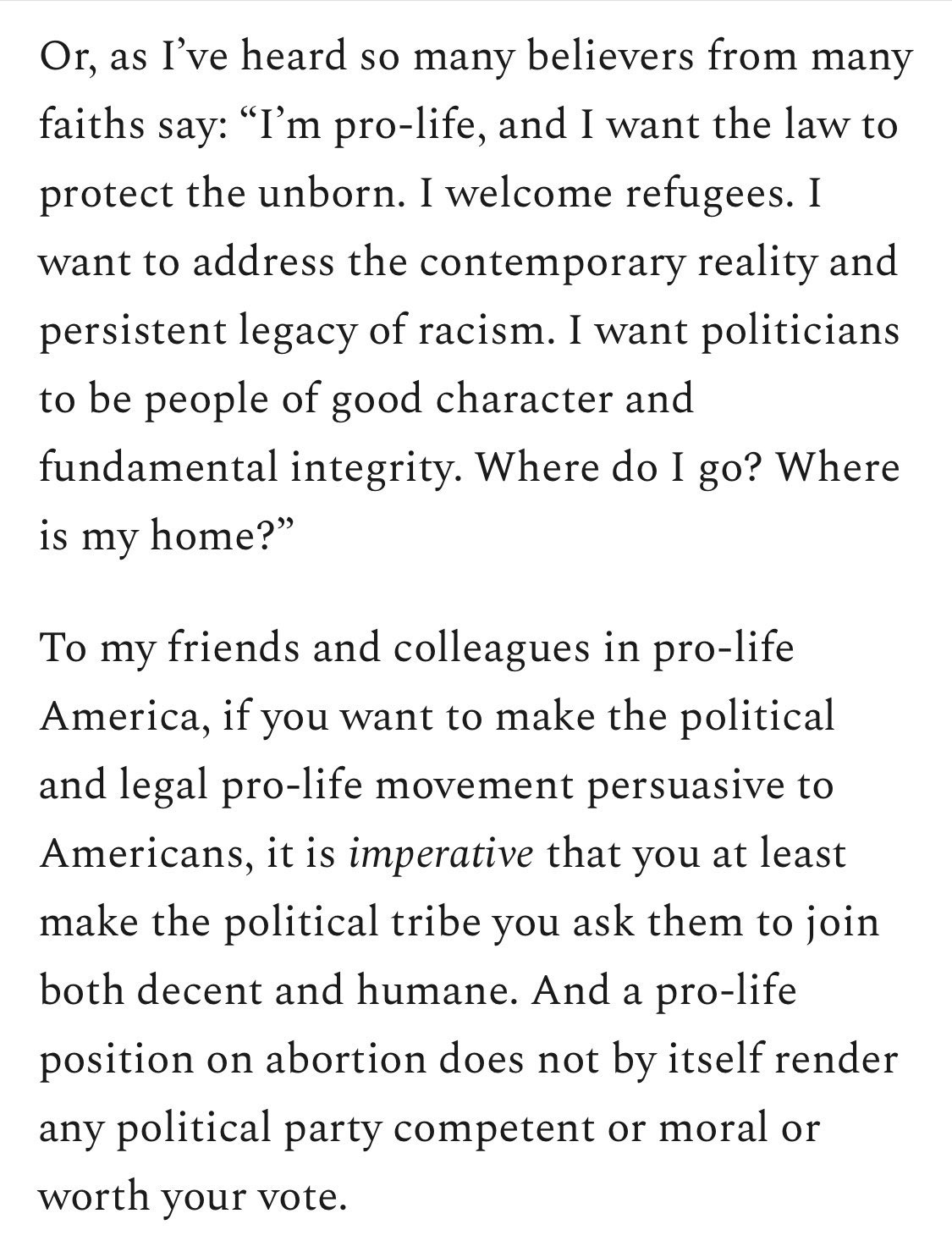 And now a short word from David French's Blessing of Liberty (TM) allies: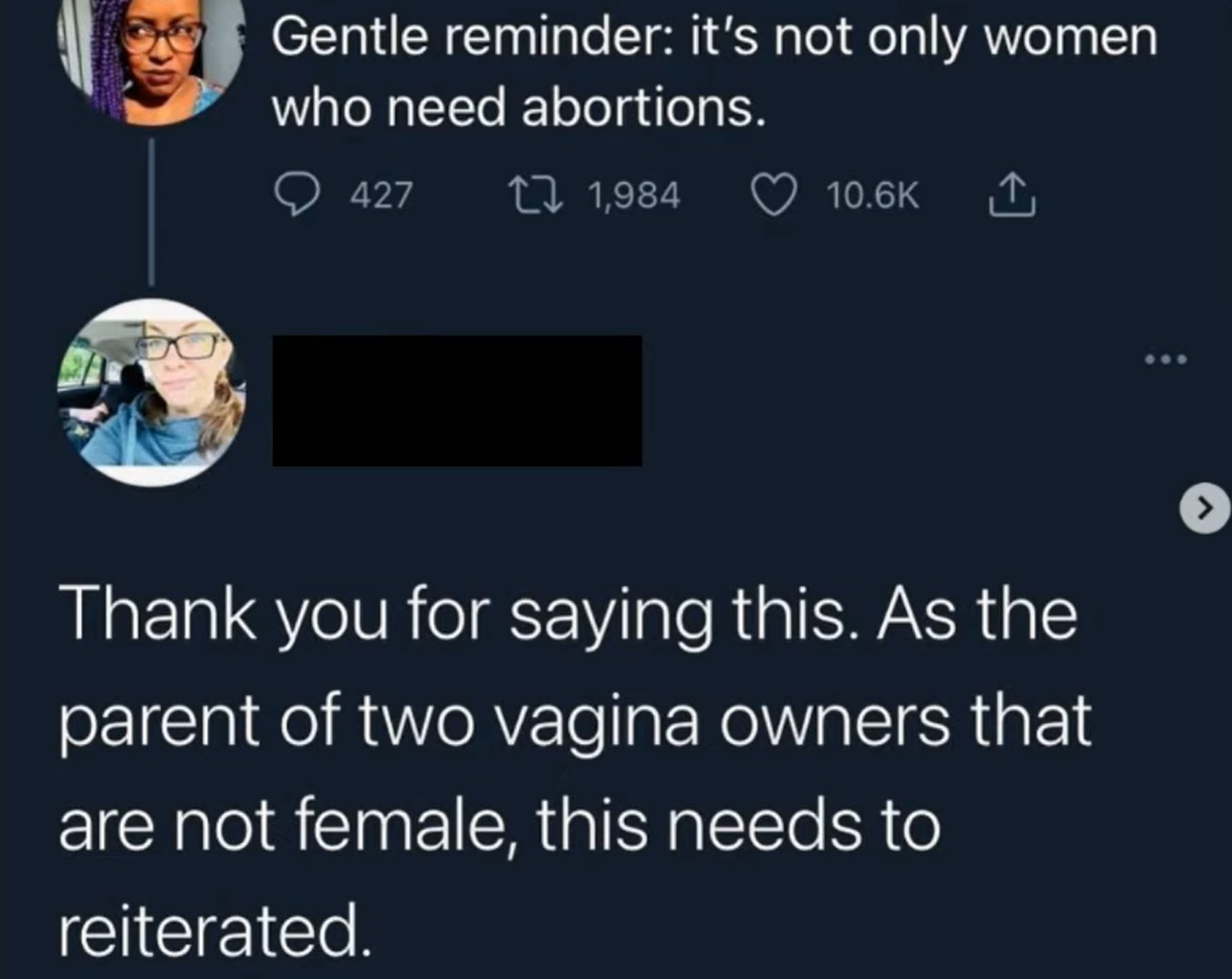 Fellow Noted True Conservative is continuing his endless Karen screeds against gun ownership.

It me too: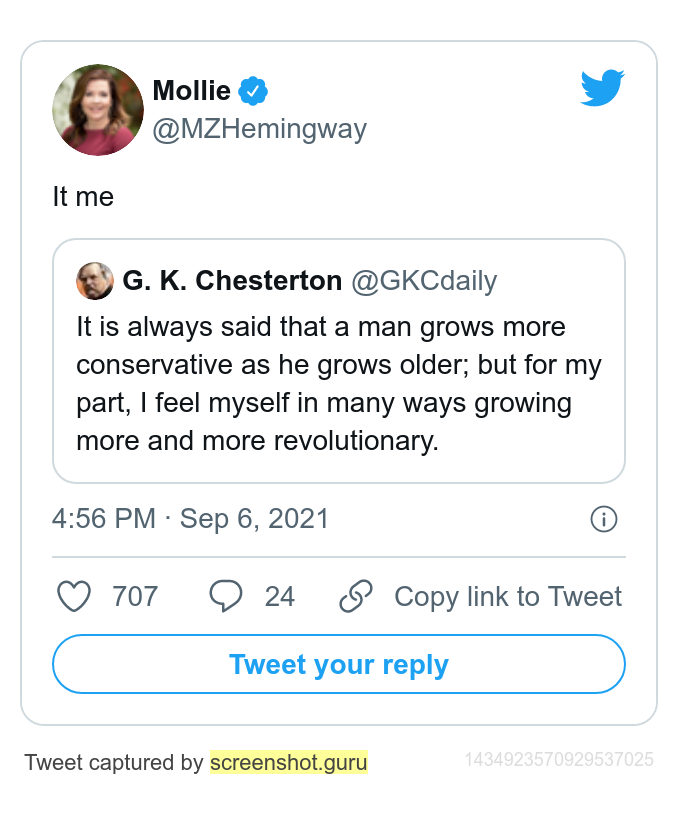 Biden: We don't call tornadoes that anymore.
"It's all across the country, you know, the members of Congress know from their colleagues in Congress that uh, you know, it looks like a tornado, they don't call 'em that anymore, that hit the crops and wetlands in the middle of the country in Iowa and Nevada and I mean, it's just across the board. And uh, you know um, as I said, we're in this together."
No one has any idea what the Sage of Scranton is talking about here, but Spencer Brown at Townhall has a good guess: Biden thinks we stopped calling them tornadoes and started calling them derechos.
Um, no. The definition of a derecho is a straight-line wind. It is precisely defined as straight-line to distinguish it from circular wind patterns like tornadoes and hurricanes.
Simply being ignorant and wrong may be Biden's best showing of mental acuity the past month.
I don't know about you guys, but when I don't know something, I tend to avoid it as a discussion, or, if forced to discuss it, talk about it as vaguely as possible.
Joe Biden chooses to walk a different path.

posted by Ace at
04:20 PM
|
Access Comments