« Gov. Abbot Signs Texas Voting Integrity Bill Into Law
|
Main
|
Quick Hits: Tornadoes Schmornadoes Edition »
September 07, 2021
College Football Crowds Across the Country Chant "F*** Joe Biden"
Lee Smith noted the spontaneous outbreak of "F*** Joe Biden chants at football games this weekend.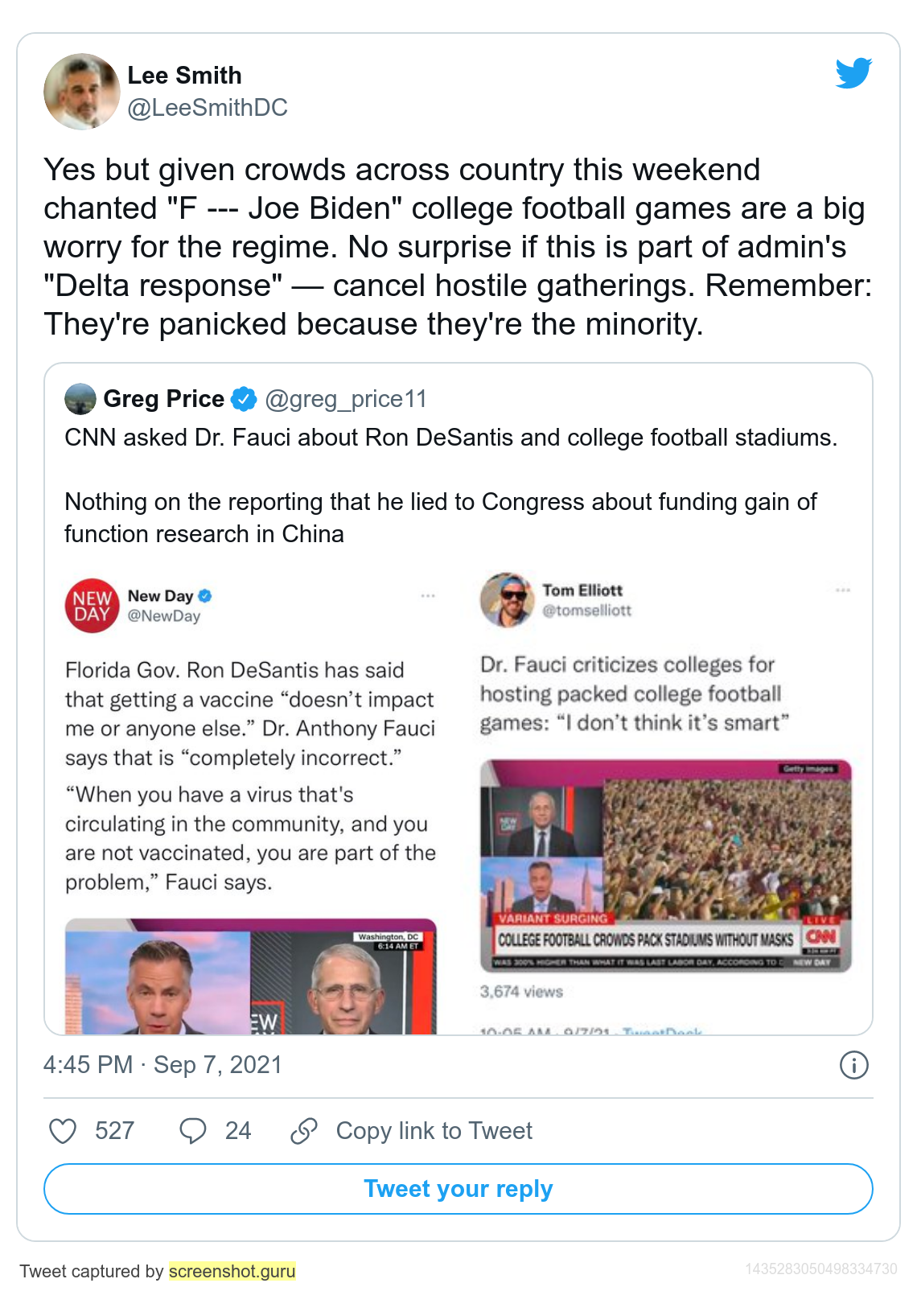 Video of the chants at the link.
PJ Media also noted the trend:
A profane three-word chant directed at the president was bellowed during several NCAA football games Saturday, from North Carolina and Virginia to Alabama and Texas.

Even at CNN, Womanly Soft-Bodied Thumb Chris Cillizza wrote two contradictory tweets, the first blaming sports crowds for our being unable to "turn the corner" on covid, the other saying how "awesome" it is that huge football crowds are bouncing up and down to House of Pain's "Jump" once more.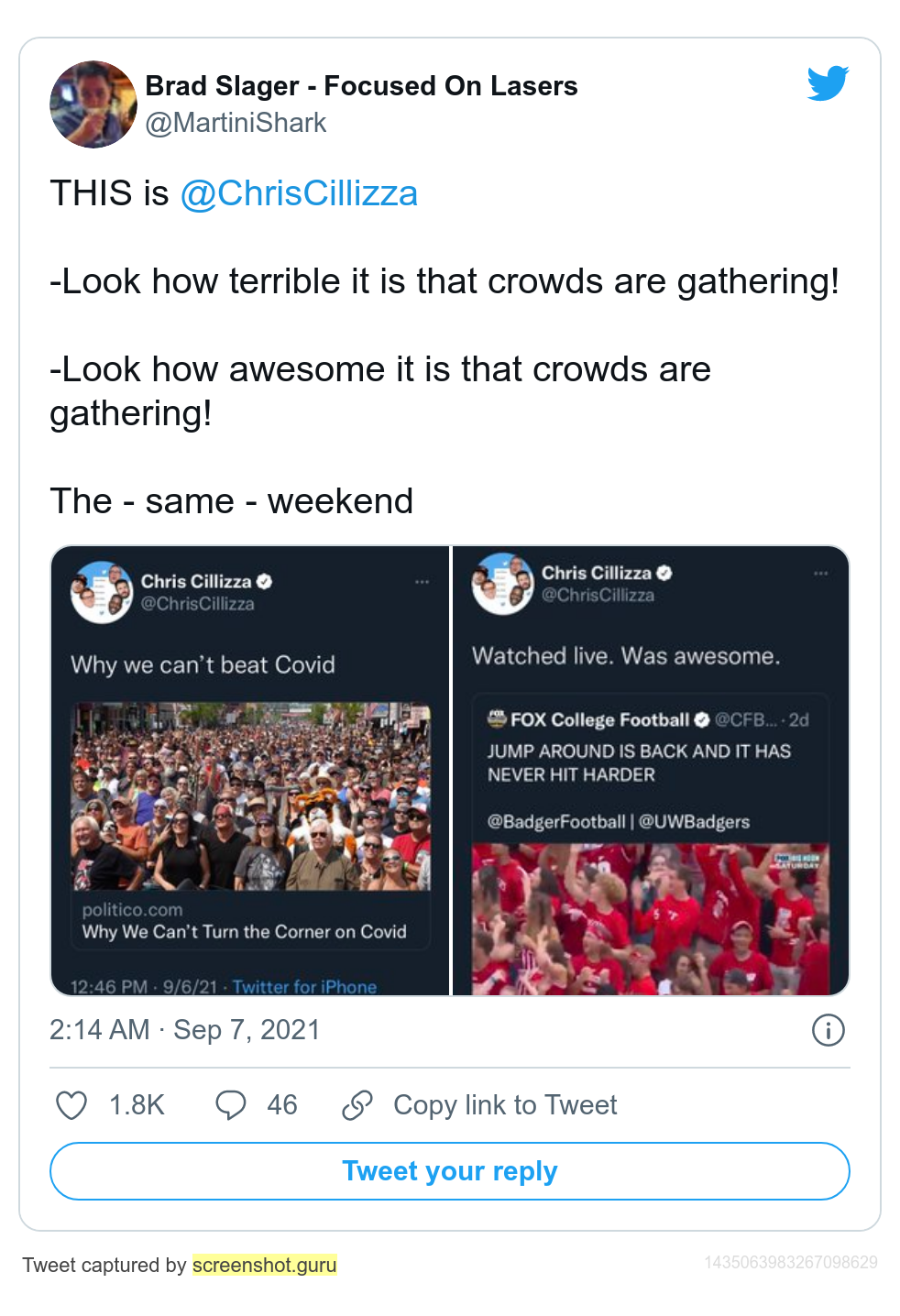 Meanwhile, in formerly free Australia, the premier warns that the unvaccinated will be "locked out" of civil society entirely.

posted by Ace at
03:07 PM
|
Access Comments