« Teacher Who Vowed "I Have Only 180 Days to Turn You Into Revolutionaries" Suspended (with Pay), Supposedly On Way to Being Fired
|
Main
|
Quick Hits: Sundown Joe Remembers That Time He Visited the Tree of Life Synagogue After a Shooting.
The Tree of Life Synagogue's Staff Doesn't Remember Him Ever Coming. »
September 02, 2021
NPR Poll: Biden Hits New Low... of 43%
Say, isn't that Trump's average level of support, according to leftwing polls which skew probably +5 to +10 Democrat?
Amid the chaos of the U.S. withdrawal from Afghanistan, President Biden's approval rating slid to just 43% in the latest NPR/PBS NewsHour/Marist poll.

That is down 6 percentage points from a survey conducted in July and is the lowest mark for Biden in the poll since taking office. The decline is principally due to independents -- just 36% of them approve of the job he's doing, a 10-point drop.

That a majority of independents now disapprove of his performance is bad news for Biden and Democrats. They're a key swing group, one Biden won in 2020 but who now think he's off track.
Yeah he "won" them.
It took seven months, but this is now a polarizing presidency


Republicans have struggled to drum up the kind of animus toward Biden as they did for, say, Hillary Clinton. But now, seven months into his presidency, they seem to have found what to grind their teeth about, from cultural and economic issues to Afghanistan.

A whopping 41% of U.S. adults, including 82% of Republicans, now strongly disapprove of the job Biden is doing. That is similar to the unprecedented enmity shown toward President Donald Trump.
The media knows the demented Idiot King they propagandized to is in trouble -- so they have joined with their White House sources to change the narrative to something other than Biden's debacle in Kabul.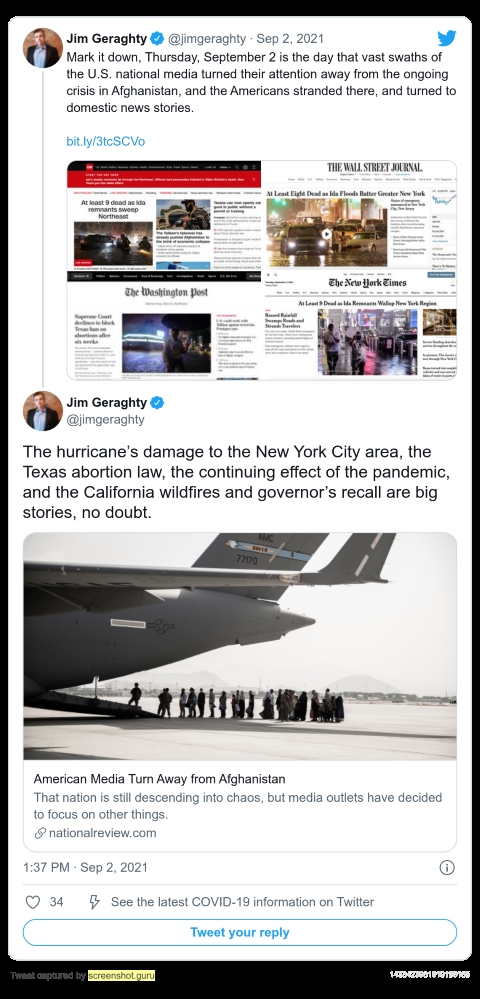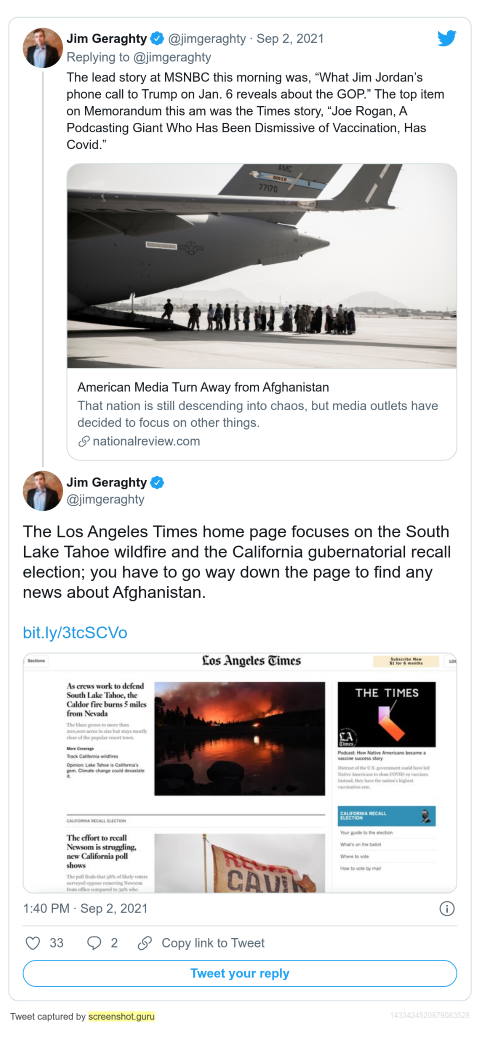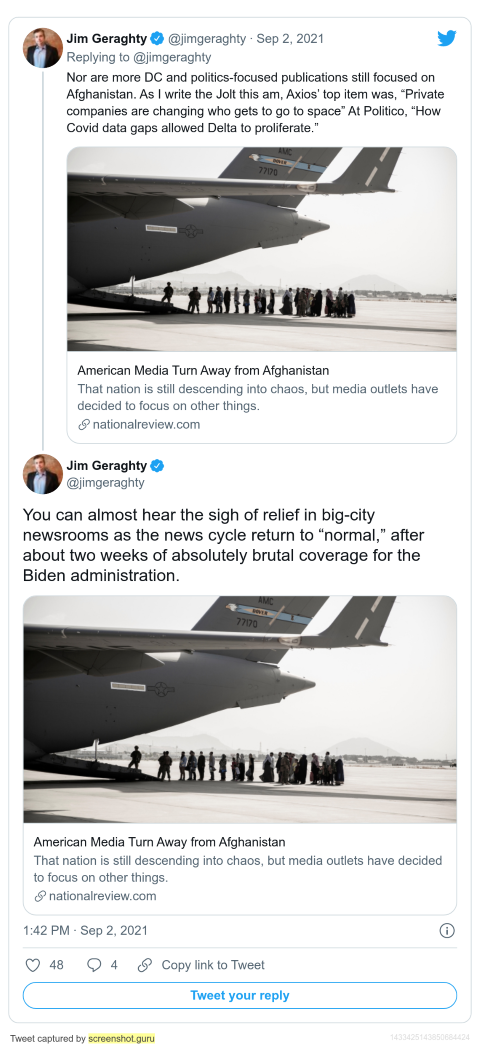 And the Biden Administration is, of course, a full partner in these efforts.
Even the Biden military is part of the conspiracy of diversion, attempting to shift attention away from the debacle in Afghanistan to... racial disparity in the military.
Great. More woke shit.
Deputy Secretary of Defense Dr. Kathleen Hicks has an op-ed published in The Hill titled "Addressing Racial Disparities in the Military Justice System" last night. The level of tone-deafness coming for the Biden administration cannot be understated. The only reason for such timing for a piece like this from the Pentagon right now is to serve as a distraction from the reporting on the disastrous Afghanistan withdrawal. It is shameful.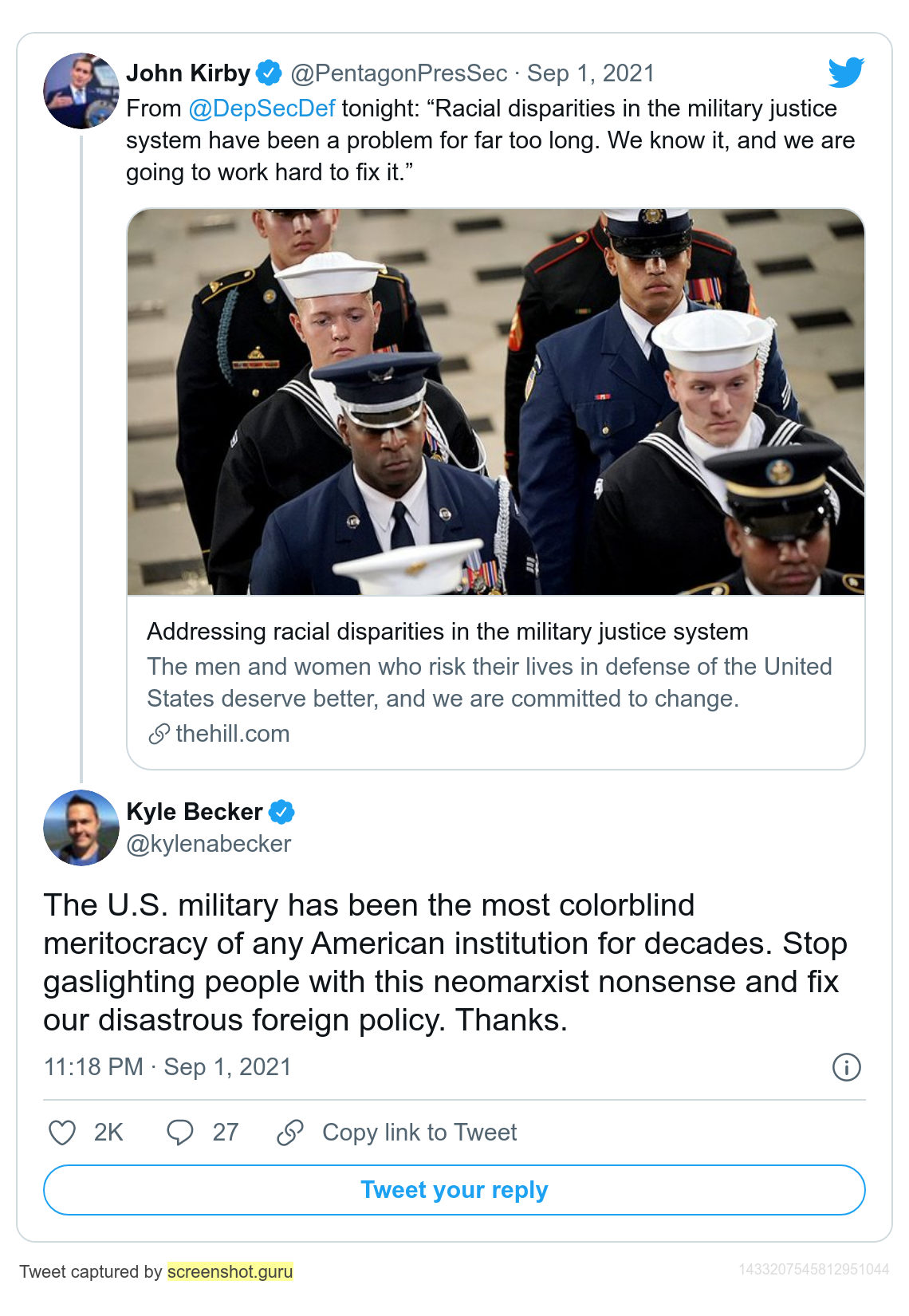 I guess if you can't win wars, you have to win something.
Time to declare war on white Christian traditionalists. (With any luck, the white Christian traditionalists will win and will wind up in possession of a trillion dollars' worth of state-of-the-art military equipment and 100% control of the country.)
The bureaucratic blob which caused this disaster is running its usual playbook to avoid accountability: Saying everyone is at fault, and that therefore no one can be held accountable.
They're also admitting that no one will be held accountable so they can continue pretending this was all one gigantic success (and also: Trump's fault).
The chaotic end to America's longest war has sparked the biggest crisis of President Joe Biden's seven months in the White House, finger-pointing within the administration and questions about who, if anyone, would be held responsible.

...

Current and former officials and lawmakers said there is little appetite for Biden to fire or demote top advisers over the handling of the U.S. withdrawal. The Democratic president, meanwhile, has strongly defended his administration's actions.

Frustrated and angry, officials at the Pentagon have privately blamed the lack of urgency leading up to the airlift on the State and Homeland Security departments, who in turn have blamed the White House for slow decision-making.

"Finger-pointing is an ugly Washington sport ... in this case, fingers could be pointed in all directions and probably be right in each case," said Dan Fried, a former senior U.S. diplomat now at the Atlantic Council think tank.

"A failure like this is collective. Everybody screwed up," Fried added.

A source familiar with the matter defended the evacuation planning and said the State Department was unaware of any concerns at the Department of Defense about a lack of urgency in the effort.

White House officials told Reuters that firings have not been discussed, but the administration expects Congress to aggressively investigate the turbulent exit from Afghanistan in hearings.

One Biden administration official, speaking on condition of anonymity, said any dismissal would be seen as a tacit admission that the president had erred in removing troops unconditionally from the South Asian nation.
They should take a page from the NeverTrumpers, such as David Frum, Max Boot, and Jonah Goldberg, and shift blame from Biden (and therefore themselves) to "the nation" or "the American people."
You can't fire the American people, right?
Or... can you?

posted by Ace at
04:39 PM
|
Access Comments