« Quick Hits: We Are All To Blame for Max Boot's Sinister Incompetence Edition
|
Main
|
Daily Tech News 31 August 2021 »
August 30, 2021
Monday Overnight Open Thread (8/30/21)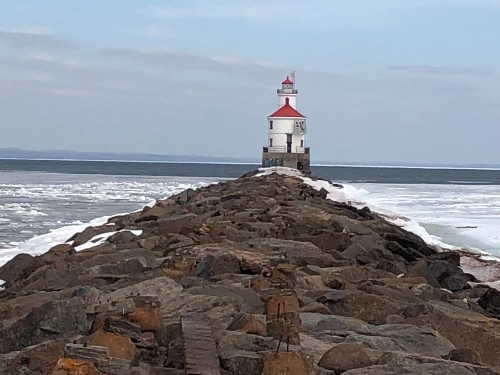 ***
The Quotes of The Day
Quote I

This generation is about to learn what it means to lose a war.Patrick J. Buchanan
Quote II

"There's an increased cost to taxpayers, because they'll be paying out those overtime hours at a higher rate later on," DeRollo said, according to the Times.Dustin DeRollo, spokesman for the Los Angeles Police Protective League
Quote III

"Generally, the word gun, for those who are worried about research in this area, is followed by the word control, and that's not what I want to do here. I'm not here about gun control. I'm here about preventing gun violence and gun death." Centers for Disease Control and Prevention Director Dr. Rochelle Walensky
Quote IV

Yet neither America's resilience nor its resources are infinite. We are now beginning to see the consequences of what happens when premodern tribalism absorbs Americans.

There are concrete consequences when ideology governs policy or when we take for granted the basics of life to pursue its trappings.Victor Davis Hanson
***
More and more harmful effects of the Chinese Kung Flu lockdowns are becoming known.

LAST SUMMER, WHEN clinics began to tentatively reopen, dermatologist Shadi Kourosh noticed a worrying trend—a spike in appointment requests for appearance-related issues. "It seemed that, at a time like that, other matters would be top of mind, but a lot of people were really concerned with feeling that they looked much worse than usual," she says.


Kourosh, who is an assistant professor of dermatology at Harvard Medical School, soon discovered that others in her field and related ones such as plastic surgery had noticed a similar phenomenon. And when she and her colleagues asked patients what was driving their decision to seek treatment, a lot of them cited videoconferencing. The pandemic had catapulted them into a world of Zoom calls and Teams meetings, and staring at their own face on a screen all day every day was wreaking havoc with their self-image.

In the age of Zoom, people became inordinately preoccupied with sagging skin around their neck and jowls; with the size and shape of their nose; with the pallor of their skin. They wanted cosmetic interventions, ranging from Botox and fillers to facelifts and nose jobs. Kourosh and colleagues surveyed doctors and surgeons, examining the question of whether videoconferencing during the pandemic was a potential contributor to body dysmorphic disorder. They called it "Zoom dysmorphia."

Now, with the rise in vaccinations seemingly pushing the pandemic into retreat, new research from Kourosh's group at Harvard has revealed that Zoom dysmorphia isn't going away. A survey of more than 7,000 people suggests the mental scars of the coronavirus will stay with us for some time.

Even before Covid, plastic surgeons and dermatologists were seeing a rise in patients coming to them with demands that were "unrealistic and unnatural," Kourosh says. The term "Snapchat dysmorphia" was coined in 2015 to describe the growing numbers of people who wanted to look like they'd been put through a face-altering filter in real life, all big eyes and sparkling skin.

Before that, a patient might turn up at a plastic surgeon's office with photos of a celebrity they wanted to look like clipped from a magazine. Even before the rise of social media, psychologists found that people who stared at themselves in a mirror became more self-conscious.


But Zoom dysmorphia is different. Unlike with Snapchat, where people are aware that they're viewing themselves through a filter, video conferencing distorts our appearance in ways we might not even realize, as Kourosh and her coauthors identified in their original paper.

Front-facing cameras distort your image like a "funhouse mirror," she says—they make noses look bigger and eyes look smaller. This effect is exacerbated by proximity to the lens, which is generally nearer to you than a person would ever stand in a real-life conversation. Looking down at a smartphone or laptop camera is the least flattering angle—as anyone from the MySpace generation will tell you, the best camera position is from above, hence the ubiquity of the selfie stick.

We're also used to seeing our own reflection when our faces are relaxed—the concentrated frown (or bored expression) you wear in a Zoom meeting jars with the image of yourself you're used to seeing in the mirror. "Changes in self-perception and anxiety as a result of constant video-conferencing may lead to unnecessary cosmetic procedures, especially in young adults who have had increased exposure to online platforms including videoconferencing, social media, and filters throughout the pandemic," write Kourosh, Channi Silence, and other colleagues.

The term "Zoom dysmorphia" was picked up by international media, and Kourosh was inundated with emails from friends and strangers who it resonated with. In the new follow up study due to be published in the International Journal of Women's Dermatology, the research group found that 71 percent of the 7,000 people surveyed were anxious or stressed about returning to in-person activities, and that nearly 64 percent had sought mental health support.
***
All US troops are officially out of Afghanistan [Updated]
For the time being, it appears as if the original Forever War is now over.

"I'm here to announce the completion of our withdrawal from Afghanistan and the end of the military mission to evacuate American citizens, third-country nationals and vulnerable Afghans," McKenzie said. "The last C-17 lifted off from Hamid Karzai International Airport on Aug. 30, this afternoon at 3:29 p.m., east coast time, and the last manned aircraft is now clearing the air space above Afghanistan."

"While the military evacuation is complete, the diplomatic mission to ensure that additional U.S. citizens and eligible Afghans that want to leave continues," McKenzie added.

The U.S. citizens who were unable to get past Taliban checkpoints outside the airport will have to find other ways to escape Afghanistan. And the tens of thousands of Afghans who helped the United States – and in many cases saved the lives of American troops – are now totally defenseless against the Taliban, who have shown no desire to offer mercy.

It's a crying shame how we left.

These reports out of Kabul are too awful to believe


American troops are due to leave Afghanistan on Tuesday, even though uncounted Americans are stuck in the country. And by stuck, it appears that our American government is deliberately denying them access to Kabul airport. This isn't a wild rumor. Instead, it comes from two eminently reliable reporters (Lara Logan and Emily Miller) and from Rep. Dan Crenshaw, a former Navy SEAL.

On Saturday afternoon, Lara Logan first notified the world that American passports weren't getting people into the airport:
***

What weight do retired flag officers have? My guess when it comes to this zoo in the White House, None

Nearly 90 retired generals and admirals signed a letter Monday calling for Defense Secretary Lloyd Austin and Joint Chiefs Chairman Gen. Mark Milley to resign over their roles surrounding the chaotic U.S. withdrawal from Afghanistan.


The retired flag officers argued that as principal military advisors to President Joe Biden, Austin and Milley "should have recommended against this dangerous withdrawal in the strongest possible terms."

"If they did not do everything within their authority to stop the hasty withdrawal, they should resign," they wrote. "Conversely, if they did do everything within their ability to persuade the [president] to not hastily exit the country without ensuring the safety of our citizens and Afghans loyal to America, then they should have resigned in protest as a matter of conscience and public statement."

I wonder how many thought Orangeman Bad.
***

Will vaccine passports become part of our lives forever?

Harvard Epidemiologist: The Case for Vaccine Passports Was Demolished

A newly published medical study found that infection from COVID-19 confers considerably longer-lasting and stronger protection against the Delta variant of the virus than vaccines.

"The natural immune protection that develops after a SARS-CoV-2 infection offers considerably more of a shield against the Delta variant of the pandemic coronavirus than two doses of the Pfizer-BioNTech vaccine, according to a large Israeli study that some scientists wish came with a 'Don't try this at home' label," the Scientific American reported Thursday. "The newly released data show people who once had a SARS-CoV-2 infection were much less likely than vaccinated people to get Delta, develop symptoms from it, or become hospitalized with serious COVID-19."

Put another way, vaccinated individuals were 27 times more likely to get a symptomatic COVID infection than those with natural immunity from COVID.
***

First there was 'Florida Man'. Now there is 'Florida Car'.

On Saturday morning, a 2019 Tesla Model 3, reportedly on Autopilot, crashed into two parked cars in Orlando, Florida.

According to FHP's report, at the time of the incident, a trooper had stopped to help another driver whose 2012 Mercedes GLK 350 was disabled at the side of the Interstate 4 in Orlando.

The highway officer had already stepped out of the police vehicle, a 2018 Dodge Charger, when the Tesla run into it. First, it hit the left side of the police car, and then it hit the Mercedes.

Fortunately, there were no fatalities. According to the Associated Press, the 27-year-old Tesla driver and the driver of the disabled Mercedes sustained minor injuries, while the police officer remained unhurt.
***

One Roman Catholic Bishop makes sense. Arlington Bishop Michael Burbidge has written a letter denouncing gender ideology and insisting that "no one" is transgender, NBC News reported this weekend.

In his "controversial" letter, Bishop Burbidge condemns transgender ideology because it "presents a view of the human person contrary to the truth" by disconnecting the idea of gender from that of the biological sex of a person.
***
Anyone with an ounce of common sense knows that "Defunding the police" is wrong. And we are told that morale is low. Is this one of those low morale policing episodes?

NEW YORK CITY, NY – Four NYPD officers have been suspended, according to reports, for allegedly doing nothing after a man accidentally shot himself among a group of other people earlier in August – seemingly in full view of officers feet away.

Apparently, officials also say that the officers present during the accidental shooting also reported the incident as being fireworks-related.
***
Don't let the door hit your sorry ass on the way out.

An 88-year-old professor at the University of Georgia declared his retirement during a class when a student refused to wear her face mask properly.

Professor Irwin Bernstein told the University of Georgia's student newspaper, the Red & Black, that one of his students had shown up to his class on the second day of school without a mask. When a peer gave the student a mask to wear in class, she did not wear it across her face properly. She said she found it difficult to breathe with the mask over her nose, the most effective way to wear a face covering, according to health agencies like the Centers for Disease Control and Prevention.
***
When you are driving through a McDonald's drive-thru, what do you purchase for your bovine passengers? 'Whole freaking cow!' spotted in back seat of car at Marshfield McDonald's drive-thru

MARSHFIELD – You've surely heard of grass-fed beef, but what about fast-food-fed?

At least one customer at a Marshfield McDonald's was stunned Thursday afternoon to see a cow in the back seat of a car in the drive-thru lane.

Jessica R. Nelson, of Mosinee, was in the drive-thru around 1 p.m. and posted a video of the strange scene to Facebook.

"A WHOLE FREAKING COW!!!" her post read. "Tell me you live in Wisconsin without telling me you live in Wisconsin."

In an interview with USA TODAY NETWORK-Wisconsin, Nelson said she thought the cow was fake until she saw its head move.

"I realized it was 100 percent real," she said. "No one seemed to be as interested as I was. I was the only one with my phone out."
***

I have more in common with cow Uber driver than tonight's display of mental illness.
What about you?
***

Step 1: To protect and serve. Step 2: To get home in one piece. And to look not so good in doing steps 1 and 2.

A U. of Tennessee student was dragged out of class for not wearing a mask and I'm starting to wonder if this stuff ever ends at all

Okay you guys this is going to get interesting. Here we have a police officer who had to come in and "do his job" which was to escort a college student out of a University of Tennessee classroom for not wearing a mask.
***

Could being chunky be helpful?

BEING overweight can increase a person's chances of surviving some deadly illnesses, a study has revealed.

Those with a bigger waistline were less likely to die from severe bacterial infections, it found.
***
The ONT Musical Interlude
On this day: 30 Aug 2013
A 96-year-old who wrote a song for his late wife made the US iTunes top 10, alongside Katy Perry and Lady Gaga. Fred Stobaugh, whose wife Lorraine had died in April, had no previous musical experience and wrote the song on a whim for a competition. He submitted his handwritten lyrics by post and, although the contest was online-only, the organisers were so moved they put the words to music. 'Oh Sweet Lorraine' was No.7 seven on US iTunes and had seen over 1.9m YouTube views. via thisdayinmusic.com
&&&
On this day: 30 Aug 1972
John Lennon and Yoko Ono played Madison Square Gardens to raise money for the One to One charity. Stevie Wonder, Sha Na Na and Roberta Flack also appeared at the event. Lennon personally bought $60,000 worth of tickets which were given to volunteer fund-raisers. Several of the performances were later included on Lennon's, Live in New York City album. via thisdayinmusic.com

There could have been Yoko singing..........
***

There is the right way and the wrong way to make a drive-thru. Then there is the Genius Award Winner method.

SUV crashes into home after police chase on Pittsburgh's South Side
During the chase, Port Authority police say the driver went through two stop signs, hit multiple vehicles and crashed into the home.
***
I can't imagine losing a child. This solider wouldn't allow it to happen. Tonight's Feel Good Story of The Day.

An Army sergeant put his life-saving training to the test, reviving a seemingly lifeless child who had drowned in the waters of Hawaii.

Sgt. Anthony Tunstall was working with Task Force Oceania near Honolulu, Hawaii, on Aug. 11. He was visiting the Polynesian Cultural Center when their escort pulled the child from the waters of the Tongan lagoon, according to an Army news release.
***

Tonight's ONT has been brought to you by Safety Harnesses.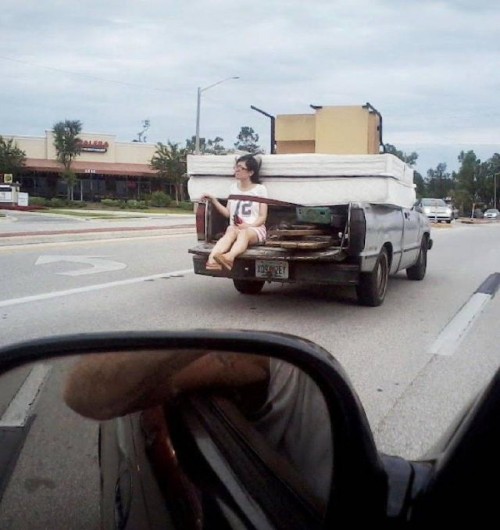 Notice: Posted with permission by the Ace Media Empire, AceCorp, LLC and Mis. Hum. Enterprises. The ONT proudly made in the USA with deep fried gluten.

posted by Misanthropic Humanitarian at
10:00 PM
|
Access Comments