« New York's New Governor Admits An Additional 12,000 Covid Deaths, Which Had Been Concealed By Cuomo for Emmy-Campaigning Purposes
|
Main
|
Quick Hits: Seizing and Pouncing Edition »
August 25, 2021
Kumala Lays Flowers At... the Vietnam Memorial Celebrating the Heroic Shoot-Down of John McCain
Kumala lays flowers at what she tells her media stenographers is a memorial to John McCain. In Vietnam.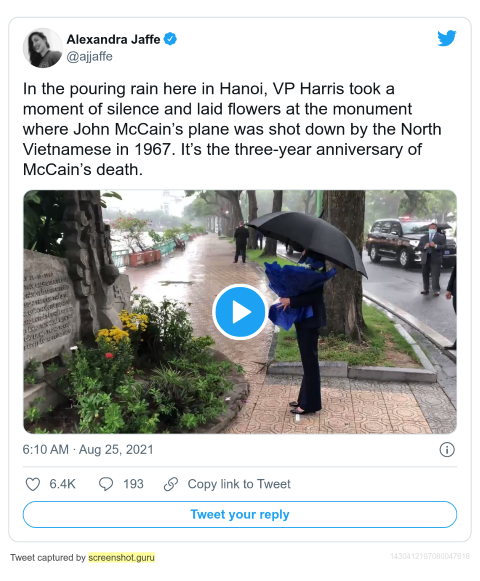 Isn't that strange? A memorial in a country to a foreign airman who bombed that country?
That is very very strange. So strange, in fact, that that's not what this memorial is.
The memorial is a war memorial, celebrating the shoot-down of John McCain.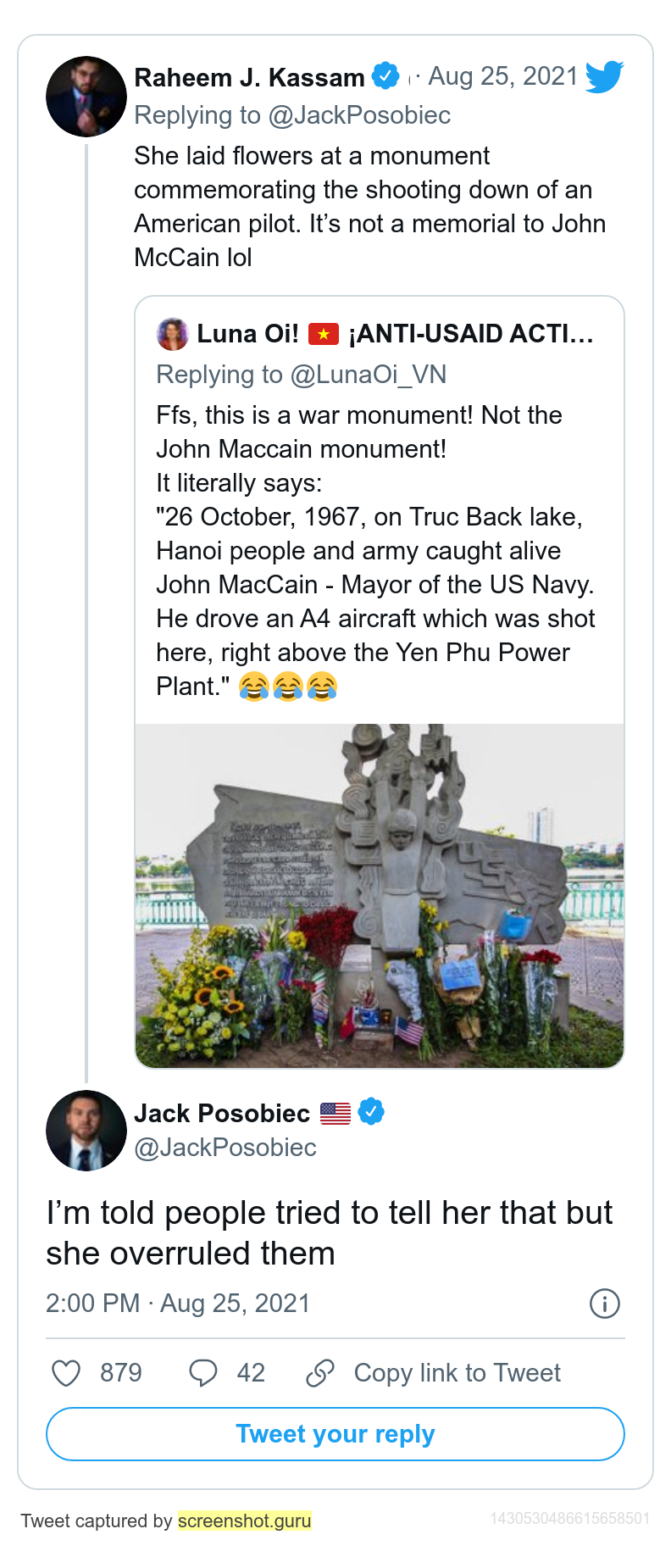 Jack Posobiec guesses that this all about Kumala attempting to get the "True Conservative" Neocons to support her, by showing that she presents sacrifices to their Hero-Gods. The Neocons are very, very cultish, and engage in the most absurd worship of Hero-Gods like Ben Sasse, John McCain, Adam Kinzinger, Liz Cheney and Nikki Haley.
Meanwhile, the John McCain Funeral Parade enters its fourth year.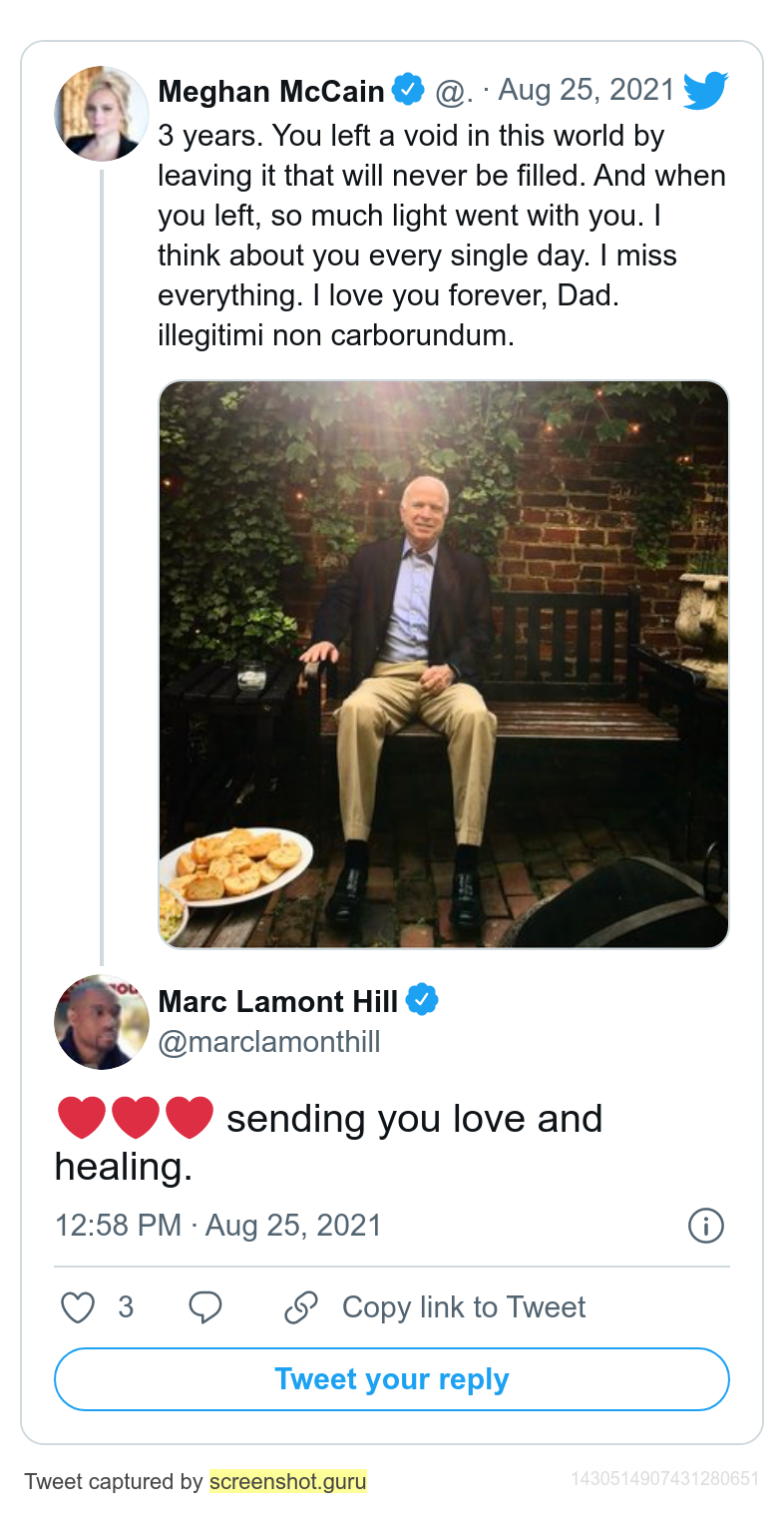 posted by Ace at
01:29 PM
|
Access Comments