« The Morning Rant
|
Main
|
Kumala Lays Flowers At... the Vietnam Memorial Celebrating the Heroic Shoot-Down of John McCain »
August 25, 2021
New York's New Governor Admits An Additional 12,000 Covid Deaths, Which Had Been Concealed By Cuomo for Emmy-Campaigning Purposes
I guess his excuse will be, "I'm Italian! Italians always lowball the death count! Gabbaguul, paesan!!!"
New York Gov. Kathy Hochul promised more government transparency on her first day in office and by day's end her administration had quietly delivered it by acknowledging nearly 12,000 more deaths in the state from COVID-19 than had been publicized by her predecessor, Andrew Cuomo.

New York now reports nearly 55,400 people have died of COVID-19 in New York based on death certificate data submitted to the CDC, up from about 43,400 that Gov. Cuomo had reported to the public as of Monday, his last day in office.

"We're now releasing more data than had been released before publicly, so people know the nursing home deaths and the hospital deaths are consistent with what's being displayed by the CDC," Hochul said Wednesday on MSNBC.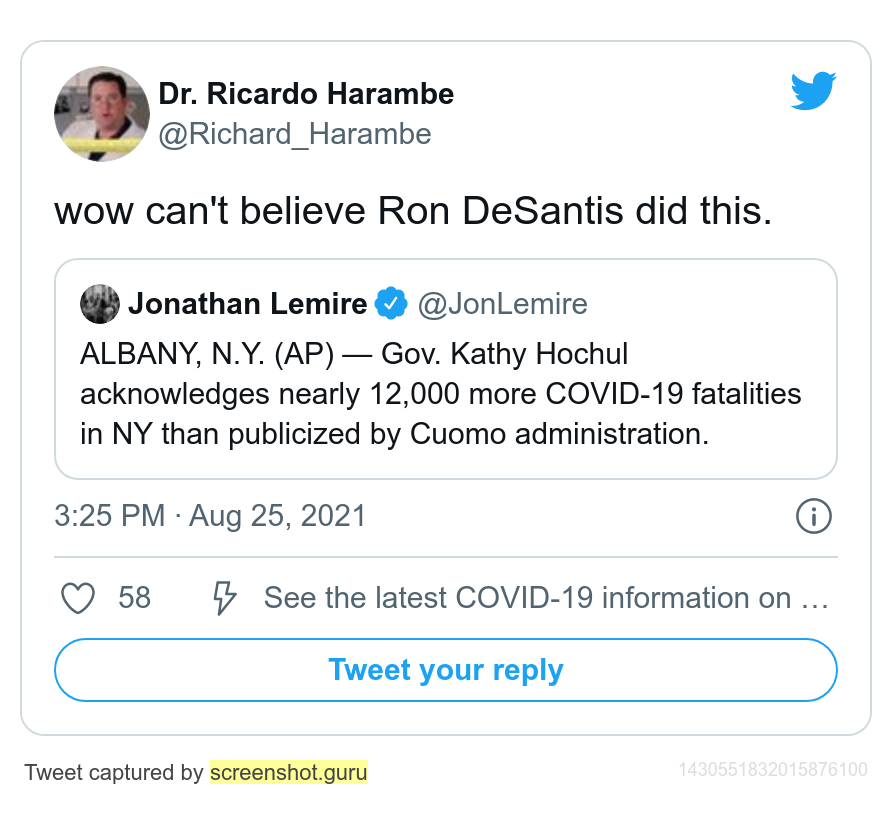 John Hayward @Doc_0

Oh, nothing to see here, just the Democrats casually admitting they concealed 12,000 American deaths to keep one of their Dear Leaders in power. I'm sure they'll never do anything like that again.

posted by Ace at
12:18 PM
|
Access Comments