« Gun Thread: Two Days After Friday Edition!
|
Main
|
Daily Tech News 23 August 2021 »
August 22, 2021
Sunday Overnight Open Thread (8/22/21)
(H/T Hrothgar)
***
The Quotes of The Day
Quote I

"We don't know if it was road rage or if it was someone actually trying to get these individuals," "So, prayers for their family. The kids are safe right now." Lt. R. Willkens with the Houston police department
Quote II

'Joe Biden, you are not a president, you are a piece of shit,' 'Thousands of Americans are stuck over there in Afghanistan and you are letting the Taliban kick your ass, while you are lecturing governors about masks and vaccines. Do your job, bring these Americans home.'Rep. Marjorie Taylor Green (R-GA)
Quote III

"I don't say this lightly and I've never said it about anybody else — any other leader in this position. People have been talking about impeaching President Biden. I don't believe President Biden should be impeached."

"He's the commander-in-chief of the U.S. armed forces who's just essentially surrendered to the Taliban. He shouldn't be impeached. He should be court-martialed for betraying the United States of America and the United States armed forces. Colonel Richard Kemp, CBE, formerly in charge of all British military operations in the country
***

Bullshit! The resident of the White House is a fucking incompetent individual and a piss poor liar.
***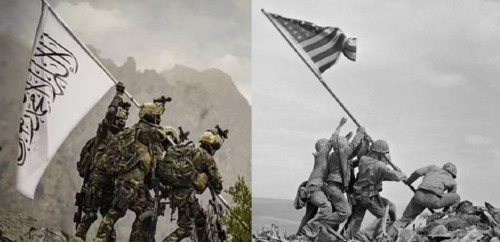 Mockery and contempt.
Biden and the Democrats have been selling the same crap for the last year that they tried to sell with Obama. That somehow America was disrespected on the world stage and the soft intellectual delicateness of the Democrat brain trust would restore it.

Except they are idiots, and their delicate brains are no match for the world stage, where they continue to do what Democrats have done best since Jimmy Carter and before: undermine freedom and enable terror.

Witness the awesome "respected by allies, feared by foes" power of the Biden administration, as the Islamist terror group they surrendered to struts around in the leftovers of our retreat.
***

Just because you made a mistake doesn't mean you have to tell the entire world via the web.

Woman told her 'guardian angel' back tattoo looks rather rude - now she can't unsee it
A woman has gone viral on social media after showing off a 'guardian angel' tattoo on her back, which some believe looks much more X-rated than it's meant to be

My Give-A-Shit meter is broken and I find myself laughing at this individual.
***

I remember when going to a NFL game was fun. Now, if the fans aren't drunk, barfing and passing out, they are fighting.

'She hit him first': Viral video shows woman slapping man in the face, setting off intense fight during football game
The woman's husband attempted to join in but got knocked out in the process.
Daysia Tolentino Daysia Tolentino Internet Culture Published Aug 22, 2021
A scuffle at last night's matchup between the Pittsburgh Steelers and Detroit Lions has gone viral, racking up 42 million views in a single day.
***

How the long-dead public-television painter Bob Ross became a streaming phenomenon (and kicked up plenty of dirt in the process)
Netflix has its towering complex in Hollywood. Disney Plus has its famed Burbank, Calif., lot. But it may be an anonymous office park in Herndon, Va. — next door to a used-computer store just four miles from Dulles Airport — where some of the most cutting-edge streaming work is being shaped.

The space houses the roughly dozen employees of Bob Ross Inc., which controls its namesake's likeness and steers its future, fielding the numerous licensing suitors who blow up its suburban phone lines. Run by a little-known family-business executive named Joan Kowalski, the firm has turned a public-television painter who died 26 years ago into a supremely unlikely hero of the digital video age.

It also, according to its critics, has provided a cautionary tale of how aggressiveness and lawsuits can be used to steal a legacy.
***

What does one catch at a sex festival? Not STD but the Chinese Kung Flu.

INTO THE SWING OF IT Swedish sex festival sparks Covid outbreak as 100 randy revellers test positive after 'Tantra' event

A SWEDISH sex festival has sparked a Covid outbreak with 100 randy revellers testing positive after the raunchy Tantra event.

Tantra at Ängsbacka 2021 was a week "solely dedicated to couples through transformational workshops, music, dance, conscious sexuality and meetings from the heart"
***
The ONT Musical Interlude
Don Everly, the last surviving member of the pioneering early rock duo the Everly Brothers, died Saturday at age 84 of unspecified causes.

Everly's family confirmed the news with a statement to the Los Angeles Times: "Don lived by what he felt in his heart. Don expressed his appreciation for the ability to live his dreams ... with his soulmate and wife, Adela, and sharing the music that made him an Everly Brother."
&&&
Born on this day: August 22, 1917 - John Lee Hooker
John Lee Hooker, American Blues singer, guitarist who had the 1951 US million selling album I'm In The Mood, and the 1964 UK hit single 'Dimples'. Several of his later albums, including The Healer (1989), Mr. Lucky (1991), Chill Out (1995), and Don't Look Back (1997), were album chart successes. Hooker died on 21st June 2001. via thisdayinmusic.com
***

There was no little voice telling him "Don't do it." Genius Award Winner.

Chevy dealer replaces customer's Corvette after employee's 148-mph street race
***
The law never takes vacation. Tonight's Feel Good Story of The Day.

You might call it a busman's holiday: a Dutch police officer on holiday in Spain has spotted and nabbed a criminal suspect from Haarlem. NH Nieuws reports that local police in Spain's Torremolinos arrested a man suspected of involvement in a stabbing incident in his Dutch hometown this June, after the off-duty Dutch copper recognised him in a café. She first made a call to check if the 24-year-old was still on the wanted list after an incident involving stabbing a homeless man. The suspect's home was later shut down by the local mayor under hard drug laws.
***
Weekly commenter stats for week of 8-22-2021

Top 10 commenters:
1 [730 comments] 'Joe Mannix (Not a cop!)' [103.07 posts/day]
2 [539 comments] 'TheJamesMadison, nihilism is all fun and games with a Carpenter leading the way'
3 [508 comments] 'Sponge - Saying Ashli Babbitt'
4 [499 comments] 'Preznit Joey B.'
5 [476 comments] 'Hoyt's Paid Turkish Provocateur'
6 [475 comments] 'CN'
7 [423 comments] 'Christopher R Taylor'
8 [422 comments] 'Cat Ass Trophy is a great start, but there is so much more to be done!'
9 [415 comments] 'Skip '
10 [397 comments] 'rickb223'
Top 10 sockpuppeteers:
1 [479 names] 'Preznit Joey B.' [67.63 unique names/day]
2 [60 names] '18-1'
3 [60 names] 'Duncanthrax'
4 [51 names] 'Notorious BFD'
5 [48 names] 'Count de Monet, unvaccinated American'
6 [33 names] 'Cicero (@cicero43)'
7 [29 names] 'reason'
8 [28 names] 'G'rump928(c) '
9 [28 names] 'f'd'
10 [27 names] 'andycanuck (UHVv4)'
***

Tonight's ONT has been brought to you by the Greatest Generation.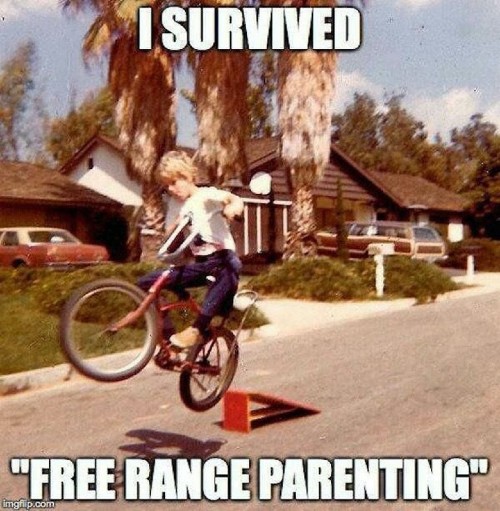 Notice: Posted with permission by the Ace Media Empire and AceCorp, LLC. ONT tips, loose change, drink tokens and burner phones to petmorons at gmail dot com. Complaints, pissing and moaning to your Momma.

posted by Misanthropic Humanitarian at
10:00 PM
|
Access Comments