« The Morning Rant
|
Main
|
The Lambda Variant Isn't Just Contagious, It Also Seems to be Vaccine-Resistant »
August 13, 2021
Biden '75: Kabul Will Fall In Days, as Taliban Terrorists, Carrying Abandoned US Weaponry, Set For Final Take-Back of the Country
Meanwhile, Biden' has already called a lid and head to Wilmington for his "vacation" -- vacation from what? he doesn't work past noon most days -- as Kabul falls.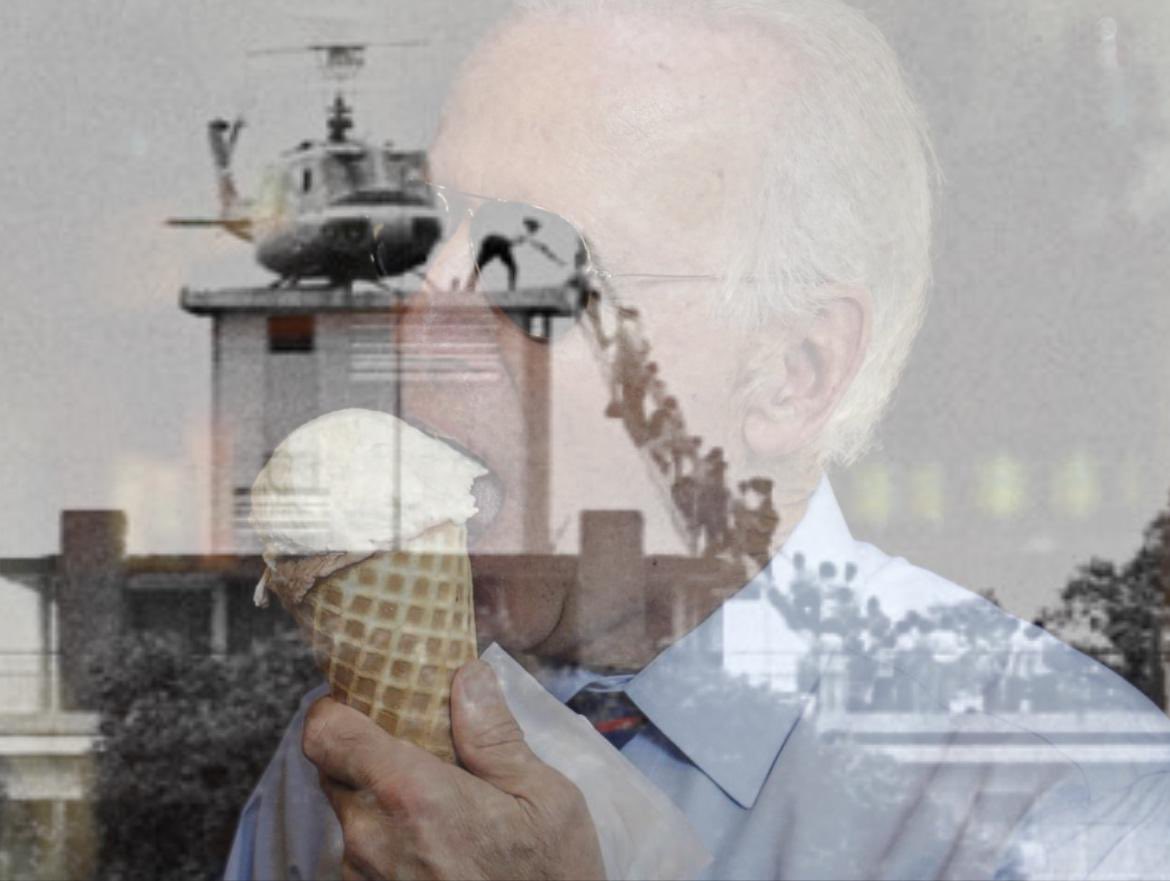 Four more provincial capitals fell yesterday, bringing the total of provincial capitals under Taliban control to 17. 17 of the 34 capitals. Half.
And they control two-thirds of the country as far as physical acreage.
The Taliban completed their sweep of the country's south on Friday as they took four more provincial capitals in a lightning offensive that brought them closer to Kabul, just weeks before the U.S. is set to officially end its two-decade war.

In just the last 24 hours, the country's second- and third-largest cities -- Herat in the west and Kandahar in the south-- have fallen to the insurgents as has the capital of the southern province of Helmand, where American, British and NATO forces fought some of the bloodiest battles of the conflict.

The blitz through the Taliban's southern heartland means the insurgents now hold half of Afghanistan's 34 provincial capitals and control more than two-thirds of the country -- weeks before the U.S. plans to withdraw its last troops. The Western-backed government in the capital, Kabul, still holds a smattering of provinces in the center and east, as well as the northern city of Mazar-i-Sharif.
They're only fifty miles outside the capital.
And Kabul will fall within days -- not the month Biden's hacks had previously claimed.
Idrees Ali
@idreesali114

U.S. officials say there is increasing concern that the Taliban could make a move on Kabul in a matter of days. The assessment of potentially encircling in 30 days appears to be obsolete now.
But President Double Fudge has called it a lid and lammed it out to his safe space in Delaware, and the Administration refuses to schedule a briefing.
But yes, the media won't cover or promote bad news for Biden, and the Biden Administration knows that. They'll just pretend the crisis away.


posted by Ace at
12:21 PM
|
Access Comments