« Lego Tactical Assault Squad Cafe: For the Dogs Edition
|
Main
|
Daily Tech News 6 August 2021 »
August 05, 2021
The ONT That Built America
Evening Horde! Remember last week when I said I was a bit under the weather? Good news! It wasn't the 'Rona. I just got my test results back, and as you can plainly see, I tested negative for COVID-19! Yippie!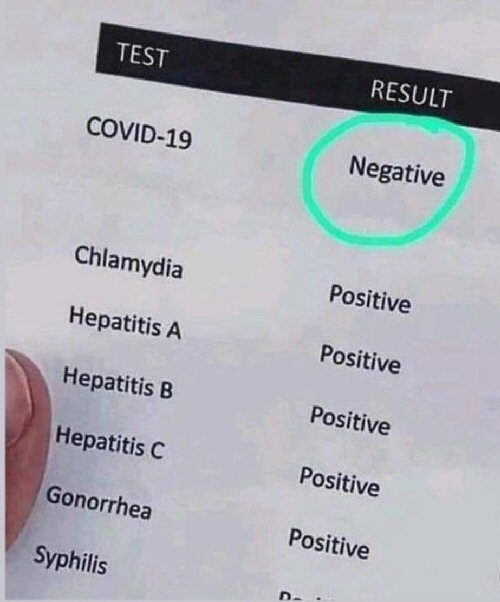 The ONT That Built America

Has anyone been watching the "XXX that built America" series on History channel? There are a whole bunch of them, The Food That Built America, The Cars That Built America, The Titans Who Built America, The Machines That Built America, etc. They're really good! Each series focuses on telling the story of that particular thing. For example, "Cars" is a three episode look at the history of automobiles in America. It starts with William Durant buying up car companies to establish GM, Henry Ford's struggles to come up with the Model T, and so forth. I'm amazed at the cast of brilliant characters interwoven throughout the story. Durant founded GM, got bounced out by the board when he spent too much money, so he went on and established a new company with a Swiss(!) race car driver named Louis Chevrolet and managed to reacquire a majority stake in GM before being bounced for good in favor of Alfred Sloan who really launched GM to greatness. Meanwhile, Henry Ford was struggling to produce a car, any car, that people wanted to buy, until he partnered with two of the most brilliant engineers in Detroit, the Dodge brothers. We all know the story of the Model T. Meanwhile, Walter Chrysler, who had been running Buick for GM, quit when Durant reacquired the company, but was persuaded to stay when Durant personally offered him a $250K/month (in 2020 dollars) salary, along with millions in stocks and bonuses. Several years later he quit for good and went on to establish Chrysler Corporation, which was soon rivaled Ford and GM in size. He purchased Dodge Brothers in 1928, renaming it Dodge. Dodge Brothers had been founded by guess who? when they had a falling out with Henry Ford and left Ford Motor Company.

All of the men, their lives and careers interwoven, their drive and ambition unparalleled, creating by their talent and sheer will the American century. It's utterly fascinating.
They other series are just as well done. "Food" focuses each episode on rivalries between men and companies who created various segments of the modern food industry. Coke vs Pepsi (did you know Coke had not 1 but 2 opportunities to buy out Pepsi when it was struggling?), McDonalds/Burger King, Campbells Soup/ Heinz, the list goes on.
So, anyone else watching these? I love them, they're great shows.
Speaking of the ONT that built America, tonight is my 5 year anniversary, more or less, of doing these things. 5 years ago today Maetenloch stepped down from his ONT duties.
From The Model T to...
Flying car completes 100km flight between cities
Video at the link. The thing looks like a fat Lambo with folding wings and a retractable tail, but it works, and if you don't think that's cool, brother you don't know the meaning of the word.

A Smart Military Blog

The thing I like best about this list is that it gets #1 exactly right, which makes sense since the guy is a naval aviator. I might quibble and put the Hurricane in place of the Spitfire, which can be justified because one of the main metrics for the list seems to be how effective the plane was at doing its job in its time period, but who do you bump if you move the Spit down? I think I'd make the list "20 greatest" instead of 18, stick the Spit in a couple of spots below the Hurricane and add the one more aircraft. If we do that, what plane gets to be the 20th? My vote is for the Me 262. There aren't many planes that can be said to "change everything", but the Schwalbe is one that did. What plane gets your vote for number 20?

Sticking With The Theme
Since we seem to be on a transportation theme tonight, how about the Rolligon?
Apparently they are still in use today. I wonder if AOP has ever driven one? AOP?

Looks Like You Blew A Seal. No, That's Just Ice Cream
50 Times Car Mechanics Took Pics Of What They Were Dealing With So Others Would Believe Them
I've changed my mind about flying cars being cool. With some of these folks behind the wheel, they would be flaming death missiles from the sky.

Wholesome Story
Click through to read the whole thing.

A-10 Pride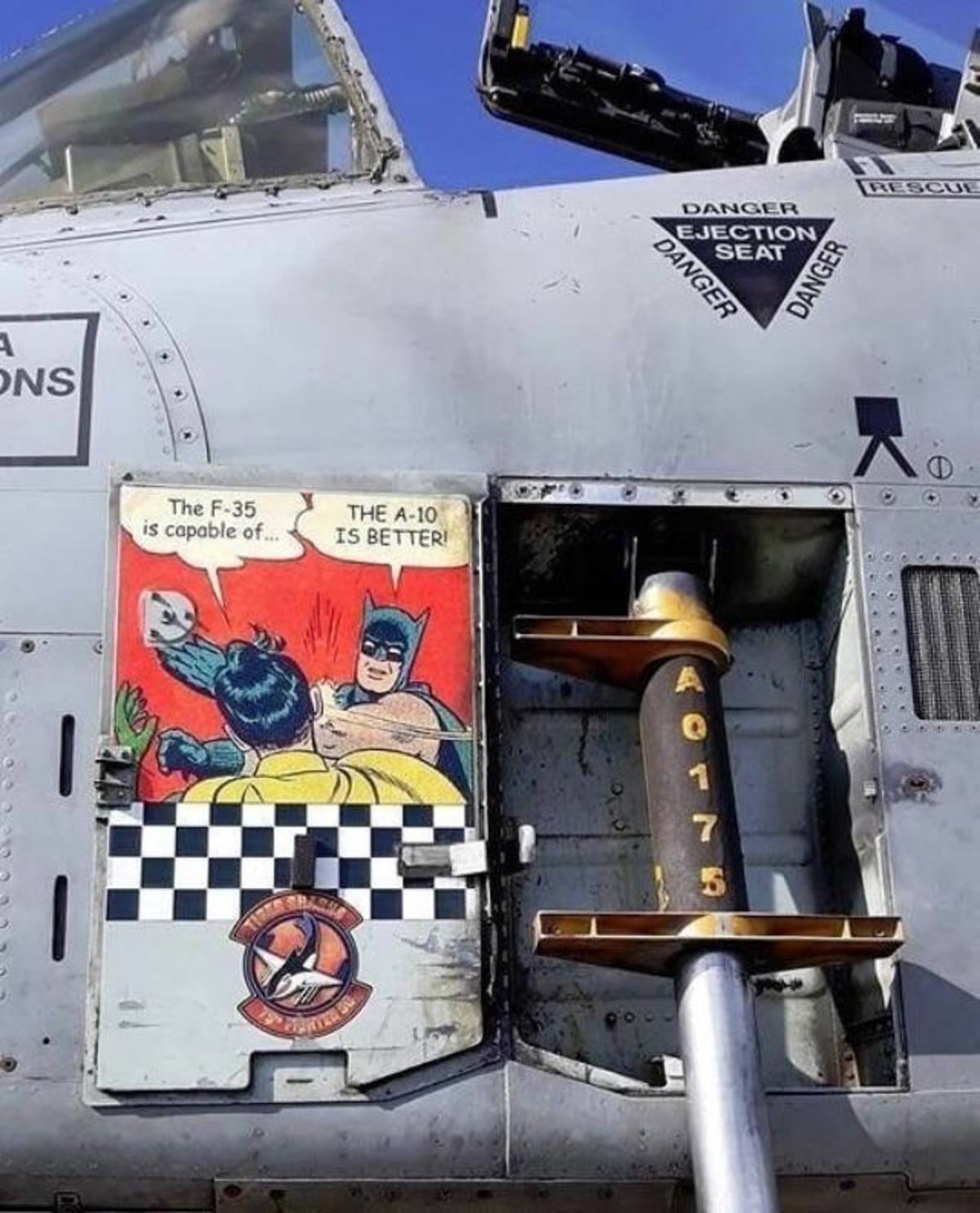 So, Zoomies, would someone get in trouble for that little bit of art, or not?

Portrait of a Warrior
What's In The Times Today?
I really hesitate to use the terms "us" and "them", because doing so is historically prelude to lots of bloodshed, but the people whom Prager quotes here sure don't think like I do.
What's ripping American families apart? Responses from the bizarre world of New York Times readers
Look, there's lots of people who disagree with me politically. That's OK, as long as we are allowed to do just that – disagree. For many of the quoted folks, however, if you don't agree with them politically then you are an unperson, and everything else - family, friendship, community – be damned. This does not bode well. Prager also makes this observation:
Many Americans — especially among the religion-free and the well-educated — think life is supposed to be pain-free. And when it isn't, it is someone else's fault (usually parents or white people).
I broadly agree with what he's saying, but haven't any of these people ever seen The Princess Bride?

Tonight's ONT has been brought to you by that great philosopher, the Dread Pirate Roberts:

posted by WeirdDave at
10:00 PM
|
Access Comments