« First-World Problems...
|
Main
|
Gun Thread: WWYD - Part Two Edition! »
July 18, 2021
Food Thread: Get Some Tail...You Know You Want Some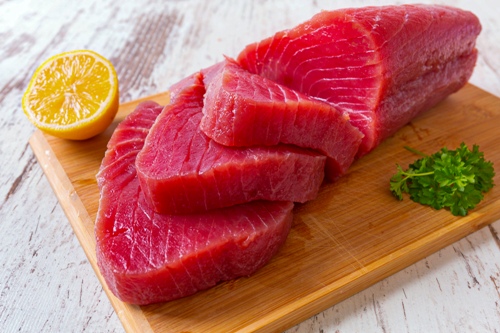 I love tuna, and aside from overdone, I'll eat it any way you want to cook it, including not at all. Yeah, tuna tartare is a great dish, and if you can find high quality tuna I absolutely recommend trying it.
But finding good tuna for grilling is one thing...finding good tuna for eating raw is quite another thing. The connective tissue in the tuna meat cooks nicely, but when it is raw it can be unpleasant, adding an unappealing texture to a pretty expensive dish.
So look carefully, be picky, and try to get the tail of the tuna if you can. That seems to be the best piece for tartare. If we have any professional piscine anatomists around I would appreciate an explanation...
******
As I have complained many times in the past, I live in sort of a food desert. Not that there isn't an abundance of restaurants, it's that most of them are crappy. And stuff that one would assume will be good...just isn't. Pizza for example. A plain old NY style pizza pie is vanishingly rare, with most of the examples around here too doughy, too thick, and not cooked correctly.
That, plus being low-carb makes good pizza a fond memory. But our new neighbors (from Houston!) tried a pizza joint just a few minutes away that seems to be the best around. And it's been in business since before I arrived, which is a good indicator of my stupidity.
The moral of the story (in addition to not listening to me for pizza advice), is that there may very well be hidden gems in your neighborhood. I'm not talking about a wannabe white tablecloth clip joint; I am talking about the little mom-and-pop pizzeria or curry takeout place or the tiny little taco place inside the dry cleaners or...
You get the picture. Most of these places are inexpensive, they are probably family run, and there is a reasonably probability that you are going to get a reasonably good meal that won't break the bank.
In this current climate of overt government hostility toward small business, I think it makes more sense than ever to forego the big chain meals and try something local. Sure, it might suck, but you never know!

******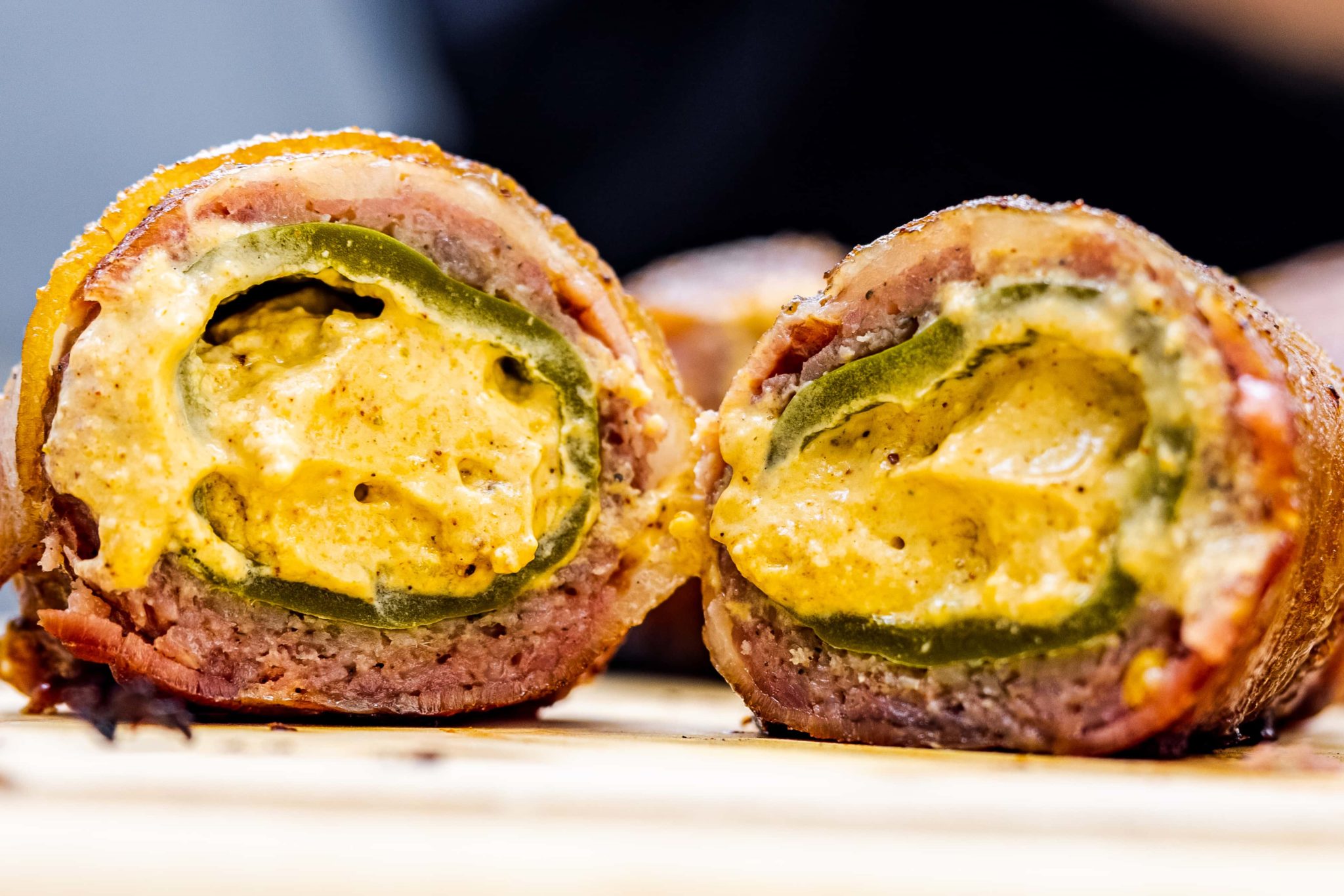 Armadillo Eggs
sound ridiculous, completely over-the-top, and I would eat seven of them.
Thermoworks makes some great stuff, and I have recommended their simple cooking thermometers for years, but they are obviously trying to sell their products and are always going way overboard when it comes to the temperatures of things. This recipe simply doesn't require careful temperature regulation. But that doesn't mean I wouldn't eat it...who is going to make this for dinner, and what should I bring?

******
And speaking of over-the-top recipes...here's another equally ridiculous one, and yes, I would eat these too. But that one anemic slice of cheese is just embarrassing. It requires at least two, and I wouldn't argue if they sneaked in a third.
[Hat Tip: Weasel, although I'll bet it was WeaselDog at the keyboard.]

******
Hi, Birkenstock Cowboy here with a quick easy dish for four.
All ingredients from our local Dollar Store. Your Mileage May Vary.

Dollar Store Baked Penne
Feeds Four

2 cups Penne cooked .50
1 Jar sliced mushrooms 1.00
1 7 oz Jimmie Deans Sausage Links 1.00
1/2 jar diced garlic .50
1/2 can Diced Tomatoes and Chilies .50
1/2 can Garlic and Herb Tomato Sauce .50
1/4 cup Grated Parmesan Cheese .25
1 package Pepper Jack Cheese 1.00

Total 5.25

Brown Sausage and dice while cooking pasta.
Drain Mushrooms, Garlic, and Diced Tomatoes.
In a covered dish coat bottom with olive oil, add pasta.
Layer Sausage, Diced Tomatoes, Tomato Sauce, Garlic and Mushrooms.
Sprinkle Parmesan and top with pepper jack.
Bake 30 minutes @ 350F.
Cool 10 minutes.
Stuff faces.
My only comment? Double it. That way you don't have half cans of stuff to put away.
Seriously, this is fun food. Simple, hearty, big flavors, and it doesn't require much in the way of technique or preparation.

******
Okay, this is a reasonable point.
Hey CBD, let's ease up on the Tomahawk Steak hate. There's a good steak attached to bone, and it is a very ostentatious middle finger in the eye of meat-hating commie assholes. Plus my FIL's dog lurves the bone.

Posted by: Drink Like Vikings at July 11, 2021 06:32 PM (yF4d2)

******
One of my young relatives moved out of the area, and her Guyanese nanny had given her a large container of chicken curry with
Guyanese Roti
, an Indian bread with new world twist. Luckily I got the curry and the bread, because it was fantastic!
The curry was just great stuff, but the bread was something new...sort of a take on pita, but with ghee in the dough to add richness and pliability.
Damned fine eating.
Now I just need to convince my wife that we need a nanny.

******
Avocados sans thumbprints, beef short ribs that have meat on them (not the stupid little sliver of bone they sneak into the packages), carrots that don't taste like stalky chalk, spare bottles of Van Winkle Special Reserve 12 Year Old Bourbon, an herb garden that actually produces herbs, well-marbled NY strip steaks and elk backstrap to:
cbd dot aoshq at gmail dot com.
And don't think that you are off the hook with maple syrup and French Toast: I'm watching you...all of you! And I am watching you perverts who shake Manhattans and keeping a list for the Burning Times.

posted by CBD at
04:00 PM
|
Access Comments