« Mid-Morning Art Thread
|
Main
|
"Woman" Charged With Sexual Assault on a 6-Year-Old Boy »
July 14, 2021
The Morning Rant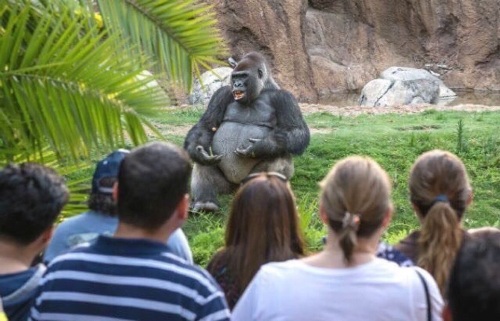 ADJECTIVAL ENHANCEMENT
As we all know, progressives don't really like to discuss policy ideas. They're not here to talk policy, they're here to impose it. Like the religious proselytizers who show up at your door, they don't come to listen to you, they come to educate you. For them, there can be no argument. They like to pretend that all of the arguments are over and done with, that their policy preferences are settled issues and debate is not only closed but off limits as well.
There are a number of ways they do this.
The most obvious is the various aggrieved minority trump cards that come out whenever one of their policies is questioned by non-progressives, the most well-known one being the "race" card. But there are also gender and sexual preference cards as well. The idea behind these trump cards is that if you get into an argument about -- well, about nearly anything, you whip out your card, and BLAM, that's it. Discussion is now over and you win. Your card gives you the inalienable right to be right. Automatically. And it's not based on on logic or superior reasonings, or even on the amount of effort you put in, but merely on being who you are.
That's why it's really funny listening to progressives arguing with each other. Ace did a piece on this several years ago which I did not have the time to search for, but he posted a video of arguing lefties, and they're all trying to trump and over-trump each other with their various aggrieved victim cards and getting frustrated because it wasn't working, and there are no clear-cut tie-break rules in their playbook to determining the winner if more than one trump card is played. "Shut up, he explained" may be a good debate tactic, but only if you're the only guy allowed to use it.
Another "you shut up now" trick in the lefties' rhetorical toolkit is something I describe as 'adjectival enhancement', which I know is a bit clumsy, but I can't think of anything spiffier. The best explanation of what this is is an example. This first caught my attention to the Kavanaugh hearings where he was accused of running a rape boat up and down the eastern seaboard, only the phrase the media used was not 'accused', but rather 'credibly accused.' I had to admire the sneaky brilliance of this. how it sort of rushed the accusation past the zone of dispute. Because it's a lot more difficult to argue against a 'credible' accusation than a mere unadorned 'accusation' standing there by itself with no support.
As you can see, that one word, 'credibly', does a lot of heavy lifting.
Another example is the phrase that has become en vogue due to the controversy over CRT, 'systemic racism'. 'Systemic' racism is presumably worse than ordinary, run-of-the-mill racism. It's like extra-strength racism, but more importantly, it's racism that you don't have to prove. The phrase is deliberately calculated to put the matter beyond the realm of debate. Progressives don't like to have to prove the things they believe in, and this is no exception. Another aspect of the word 'systemic' is 'obvious' which is an attempt to put detractors on the defensive. That is, we now have to disprove something previously determined to be obvious.
Also, the Jan. 6th brouhaha is not just a 'threat', it's an 'existential threat'. And this is the dangerous one, because not only is it an attempt to quash any discussion, but will also be used to justify any countermeasures, no matter how extreme.
And the progressives' rhetorical gain-of-function research is proceeding apace.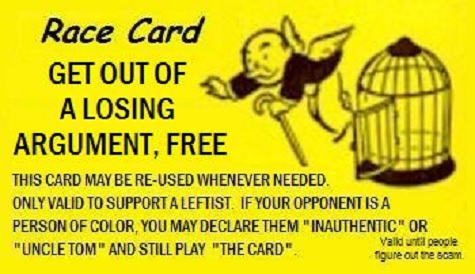 All Together Now: BUt iT WAsN't rEal COMmUNiSM!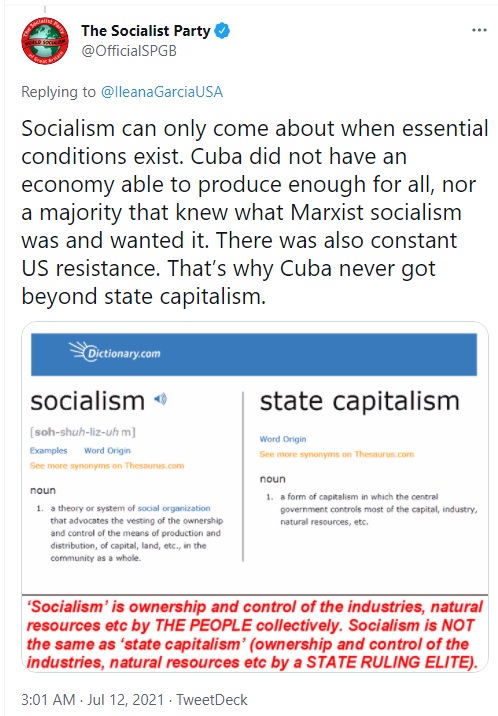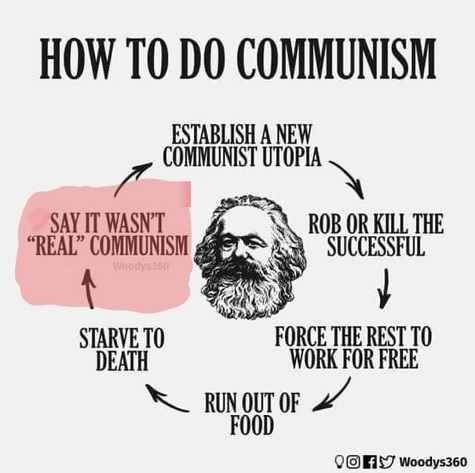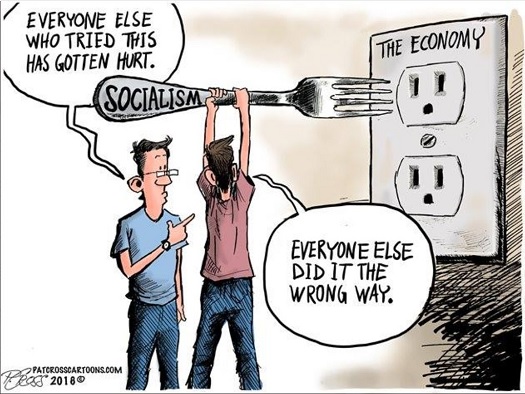 'Rainbow Dildo Butt Monkey' is Peak 2021 (So Far)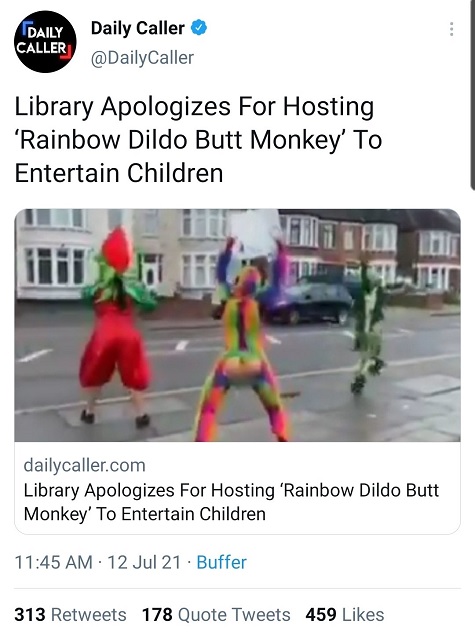 "I Don't Know What's Wrong With Me, Doc, But I'm Seeing 'Em Everywhere I Look"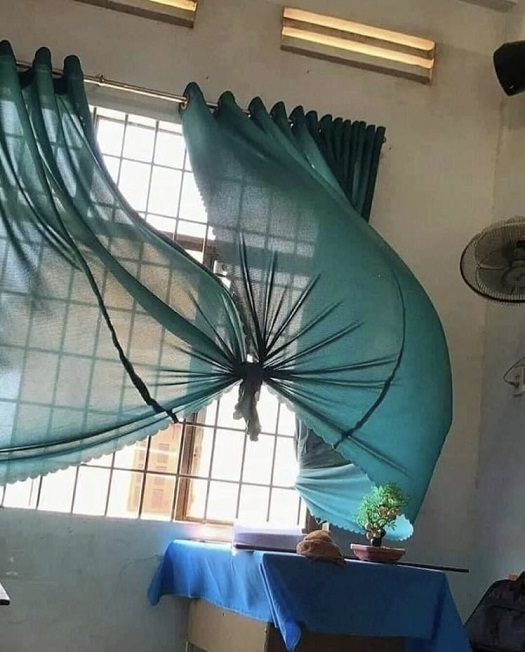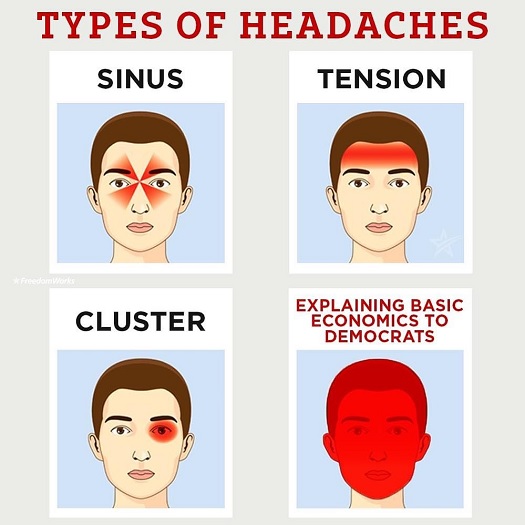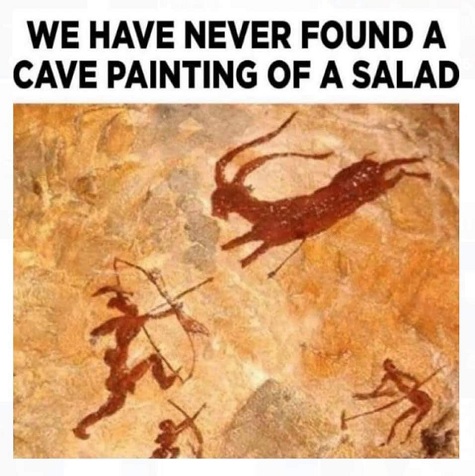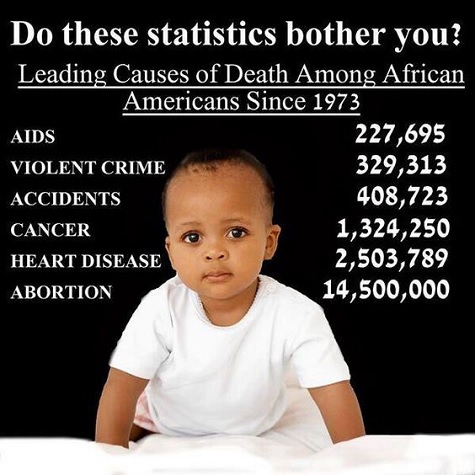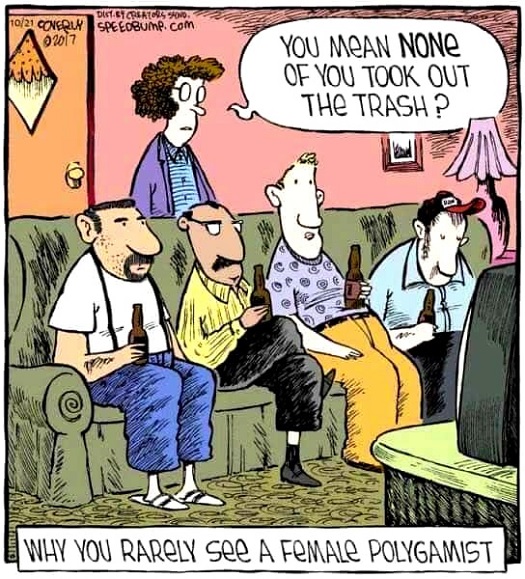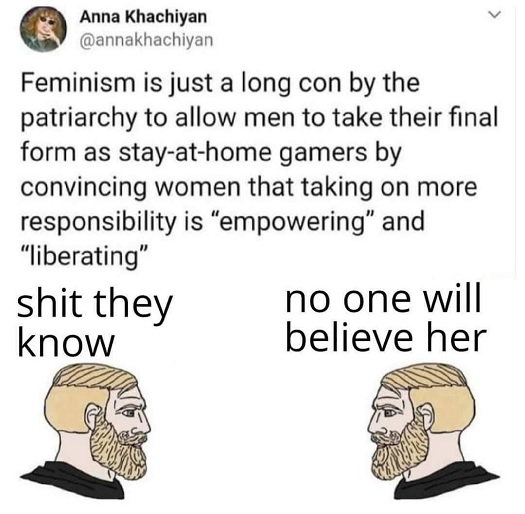 I Weep For Our Country: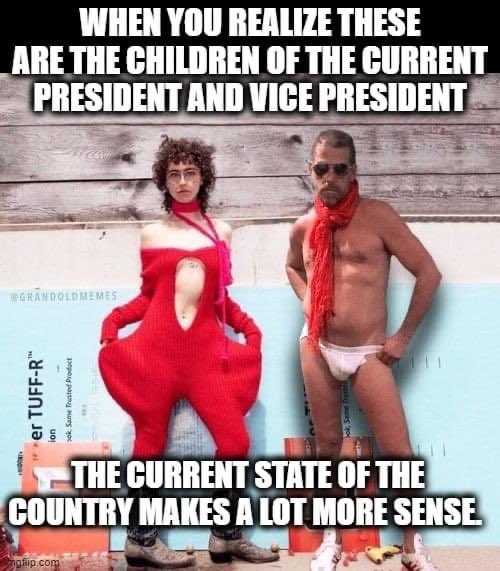 AoSHQ Weekly Prayer List
Please submit any prayer requests to "Annie's Stew" at apaslo atsign hotmail dot com.
Prayer Requests:

5/21 – SB's mother was just diagnosed with cancer; they will get the full results on Wednesday. He requests prayers for her and for his father.
6/16 Update – The diagnosis is that the cancer can be held back and even reduced with simple medication. That will work for a year or two with no reduced quality of life; after that we (and the doctors) don't know.

5/24 – Katya, the designated driver sends an update on her cancer treatments. She has finished her 33 rounds of radiation with minimal side effects and is starting to feel great. This week she stats a chemo pill for the next 4 months. She also will continue to receive Keytruda infusion treatments every 3 weeks. As far as she knows the cancer is gone but will not know for sure until she receives the final scan. She sends her thanks for the love and prayers.
6/21 Update – Katya says she is doing well but dealing with a myriad of minor but annoying side effects: fatigue, sleeplessness, erratic heartbeat, hot flashes, increased appetite, water retention, etc. They are also treating minor lymphedema. She is taking her second round of the chemo pill and tapering off the massive dose of prednisone. She will finish Keytruda infusions at the end of September. She says "thank you all for your continued love and prayers".

6/9 – Inogame sends this prayer of thanks and a request: On Feb 4th this year my wife and I got news that she miscarried who would have been our 3rd child. We had just discovered her pregnancy; it was very early. We had just started to get excited about it when she woke up bleeding. We were both devastated, and I was on the blog that day and needed to talk about it and there was some great support that I really needed at the time. I'm not sure this is the right forum or not but if I may I'd like to thank, squid_hunt, Bozo Conservative....outlaw in America, The Central Scrutinizer, Insomniac - Zhou Bai-Den Is Not My Chairman, redridinghood, FenelonSpoke, Nora, vmom Fiat justitia ruat caelum, bonhomme, Roland THTG, Synova, AnnaS, Mary Poppins' Practically Perfect Piercing, RondinellaMamma who would like to have her country back, please., Pug Mahon, Confuzzled, CN loves Biden, Biden is the greatest, josephistan, BackwardsBoy, who did not vote for this shit, Ladyl, RedMindBlueState, banana Dream, It's me donna and NaCly Dog. Their kind words and prayer really helped and means so much to me. If I missed anyone who posted I apologize, it was not intentional. I'd also like to add shortly after my wife became pregnant again, and so far, everyone is healthy. We are on schedule to have another daughter in November. If you could please pray for continued health, I would appreciate it.

6/16 – Agamemnon asks for prayers for God's comfort and peace for the family of a young man named Levi, who played baseball with Agamemnon's sons, who passed away from leukemia. He was 20 years old, a bright and cheerful guy who, despite the challenges of battling cancer, over the last 10 months, inspired and encouraged others.

6/16 – Joe Mama needs prayers for healing and avoidance of bankruptcy. He went to the ER on 5/27, where they discovered 4 DVTs (blood clots) in his right leg plus another in his left leg, and a pulmonary embolism. He's had 3 more trips to ER for complications since then. They also incidentally discovered degenerative disk disease in two vertebrae on of the CT scans of his lungs.

6/18 – Ladyl requests prayers for Danielle and Kristin, who lost their home during Covid, but are now both working. Kristin has vasculitis, which is causing nerve and neurological issues.
7/8 Update – Please keep praying for Danielle and Kristin and their health issues. Also, they recently lost their current home, when the owner decided to move back in.

6/16 – Lee Also requests prayers for her friend, a lung transplant recipient we prayed for at the end of last year. He was doing well with the transplant but recently got an infection. He's back in the hospital and getting tested and prodded. He's not doing well at all.
6/24 Update – Lee Also's friend passed away on 6/24.

6/26 – NaughtyPine needs prayers. Both of her parents have been diagnosed with cancer this week, and she will be helping with transportation to appointments and treatment. She lives about 4 hours away from her parents, so will be living with them at least part of the time. She asks for prayers for healing for her parents and "Coping Gainzz" for herself.

7/7 – Tonypete requests prayers for Anna. A lifetime of too much drinking has caused monumental problems with her health and well-being. She has been sober for a few months and things are looking better, but every day is a huge mountain for her to overcome. Prayers are needed for her to stay on the path.

7/12 – Weak Geek asks for prayers for comfort and strength for the wife and daughters of his former co-worker M.S., who died last week at age 57 after his health took a plunge last month. God grant the women strength.

7/14 – OregonMuse requests prayers for Lisa, whose husband Nathan died suddenly of a heart attack. He was unemployed because of COVID, and he didn't have life insurance benefits for his wife Lisa and their two small children. If you feel moved to want to help further, a gofundme has been set up for the family here: https://gofund.me/32a48d56


For Healing:

6/15 – Hands requests prayers for his father, who has cancer and will be going through radiation and chemotherapy this summer. Please pray for a successful treatment and beating the cancer.

7/03 – Slapweasel requests prayers for Psych_bear's dad, who just found out he has stage 4 kidney disease.

7/14 – OregonMuse requests prayers for Mrs. Muse, who suffered a broken hand last week as the result of a fall. She is receiving good care from the doctors at a local orthopedic clinic, so please pray that her healing would proceed without complications.

For submission guidelines and other relevant info, please contact Annie's Stew, who is managing the prayer list. You can contact her at apaslo at-sign hotmail dot com.
Romans 8:26-27:
[26] In the same way, the Spirit helps us in our weakness. We do not know what we ought to pray for, but the Spirit himself intercedes for us through wordless groans. [27] And he who searches our hearts knows the mind of the Spirit, because the Spirit intercedes for God's people in accordance with the will of God.
If you see a prayer request posted in a thread comment, feel free to copy and paste it and e-mail it to Annie's Stew. She tries to keep up with the requests in the threads, but she's not here all of the time, so she may not see it unless you e-mail it to her.
Please note: Prayer requests are generally removed after five weeks or so unless we receive an update.
Please remember the Prayer of St. Francis:
http://www.prayerguide.org.uk/stfrancis.htm
Keep calm and pray on!


Who Dis: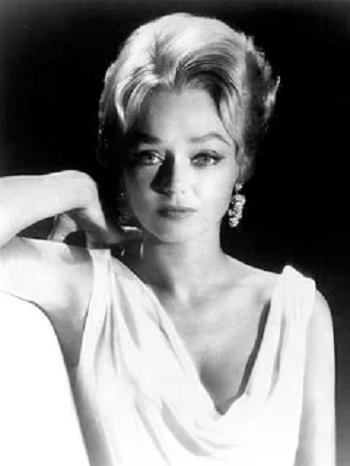 Photo 2
Photo 3
Photo 4
Photo 5
(leggy!)
Photo 6
Photo 7


For the 'Ettes: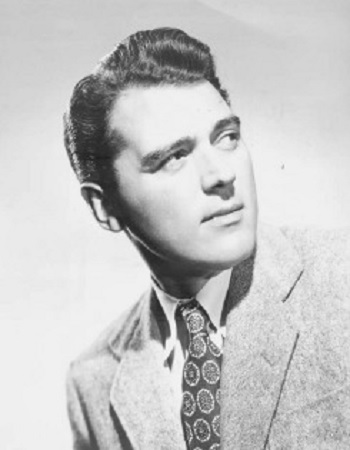 Photo 2
Photo 3
Photo 4


Monday Who Dis: The connection between Gina Gershon and Charlie Sheen I had in mind was that both were in the 2017 movie 9/11, as some of you morons noted. But then there's this creative entry:
278 Gina Gershon was in Showgirls and Charlie Sheen personally finances a legion of strippers and porn stars?

Posted by: Broseidon at July 12, 2021 11:05 AM (icI8A)
OK, I'll allow it.


Today's Edition Of The Morning Rant Is Brought To You By Chick-Fil-A: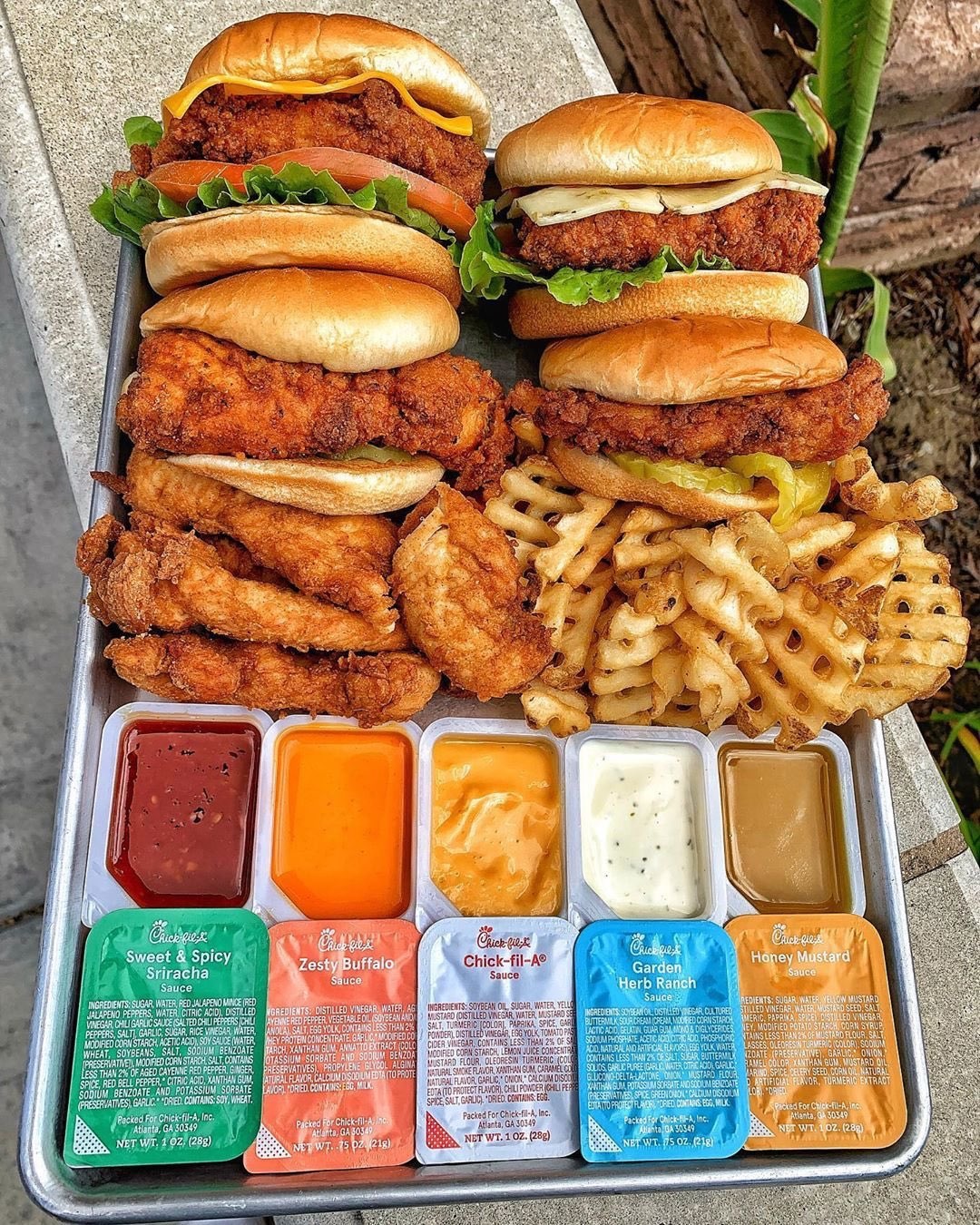 (click for bigger chick-fil-a)
(h/t FOODPORN)

posted by OregonMuse at
11:20 AM
|
Access Comments