« Food Thread: Ersatz Food And Ersatz Pans...A Match Made In Hell
|
Main
|
Sunday Overnight Open Thread (6/27/21) »
June 27, 2021
Gun Thread: Sunday, June 27th - 7pm Edition!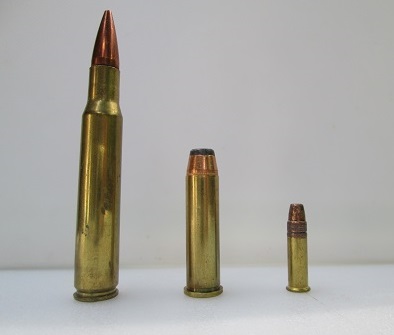 Howdy, ya'll, and welcome to the fabulously wonderful Gun Thread, Sunday June 27th 7pm edition! We've been seeing a lot of new names lately which does my old wrinkled heart good. It means lurkers are coming out of the shadows of shame, and perhaps even some new people are finding us and our little happy place on the web. Whatever the reason, welcome! Sit back, relax and I hope you enjoy the next three hours of fun and frivolity centered around the world of guns 'n shooting!
Don't be a big chicken - join the conversation! I get lots of email from people who tell me they have a question they think might be too basic to ask in the comments, and it ends up being a great question or interesting topic. These same questions could have also very likely helped someone else at the same point in their development as a shooter, had they simply been asked. Whatever success the Gun Thread has is owed to its contributors, and believe it or not, by asking questions you are contributing. So if you have a question or something on your mind, just ask away!
Looks like I'm finally headed for the farm this weekend, so I'm writing this a little earlier than usual. It's been several weeks since I have been down there and I need to check on things, cut the grass and also get a little shooting done before I forget which end of the gun to point!
Anyhoo, let's get to the good stuff below, shall we?
******
Last week we talked about ammo, availability, and price. While there is no question availability and price continue to be of concern, I think the consensus was things seem to be improving. For some time now, we have also discussed how to conserve ammunition and make every training round count, going as far as to use dry fire systems and techniques to supplement, or in some cases replace, live-fire range time.
Of the three rounds shown above, the .30-06, .357 Magnum, and .22LR, take a wild guess which costs the least and is therefore most economical to shoot. Go ahead and guess. Take two guesses! Still not sure?
Hint: It's the one on the right - the .22LR
That's right - a quick search online of currently available ammo, excluding tax and shipping, returns a .30-06 price of $2.05 per round, .357 Magnum at $1.00 per round, and .22LR at $0.20 per round. 20 cents is actually still a little steep for .22LR, but it's damn sure better than $1 to over $2 per cartridge. I seem to recall paying around 5 cents each last time I placed an order for .22LR. So what is my point?
The point is, from a training perspective, the festive little .22LR cartridge will do just about everything the .30-06 and .357 Magnum cartridges will do. Perhaps the biggest difference is lack of recoil. Since we're talking about training and not hunting grizzly bears, stopping power doesn't really enter the equation. I'm intentionally oversimplifying the matter, but I trust you get the point. The .22LR is a great training cartridge option, and available at a fraction of the cost of the other two examples.
Every single thing you should be practicing; grip mechanics, breathing control, sight alignment, trigger discipline and in some cases bullet drift are all relevant when shooting the .22LR. Additionally, the .22LR is quite a bit more versatile. That's right. There are countless rifles and handguns chambered in .22LR, which tend to be very economical as well, when compared to larger calibers. I usually have a number of weapons with me at the farm and want to know the one I generally end up shooting the most? Yep, the .22LR. Why? Because it's fun and challenging and inexpensive.
I think I know at least part of the reason why the .22LR suffers from an image problem. You mostly see guys at the range and to many, looking cool, manly, brave and ready for combat in front of the ladies is far more important than developing actual marksmanship skills. Am I saying the .22LR is the absolute equal of the other cartridges? Of course not. Am I saying it's a legitimate and often overlooked training option? You bet.
The .22LR is never going to replace other cartridges, all of which have applications for which they are better suited, but you're doing yourself a disservice if you don't find a place for it in your training regimen.
Which brings me to my final point for today. You need to develop and maintain your shooting skills, and the .22LR is an economical way to do at least some of that. Please make no mistake about it, the left is coming for your guns. You can choose to handle that situation however you see fit, and I rather we not have that discussion here for obvious reasons, but you need to be thinking in those terms. Buy ammo. Keep training.
Here are some weekend "deals" on ammo from Wideners. As of this writing (Friday PM) availability is good.
******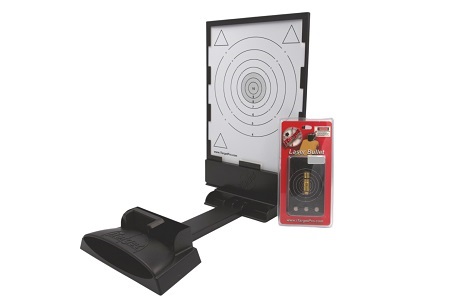 Last week we looked at the Strikeman System and today our pal Ashmun223 gives us his thoughts on the iTargetPro and and his Taurus Millennium GIII.
Interesting article on the laser practice round and system. I have a set from another brand. One interesting situation: I am not an expert on semiauto pistol mechanisms, but I do have a Taurus Millennium GIII. With this pistol, I can shoot again and again without racking the slide. I bought a round for my carry gun, a Keltec 3AT, and I found I have to rack for every shot.
Great point, thanks Ashmun223, and welcome to the Gun Thread!
******
Next up, our pal and avid shooter CBD sends along a good reminder and warning from his shooting club.
Social Media are Setting Up Gun Owners for Arrest
Remember, Class III weapons require a substantial amount of paperwork and a $200 Federal Tax Stamp. Don't get yourself into trouble trying to shortcut the process.
******
Next up, our pal Jim SND scores a nice Sig Sauer P938 with the factory box, papers, original and the pictured TruGlo sights, a kydex IWB holster and 3 magazines.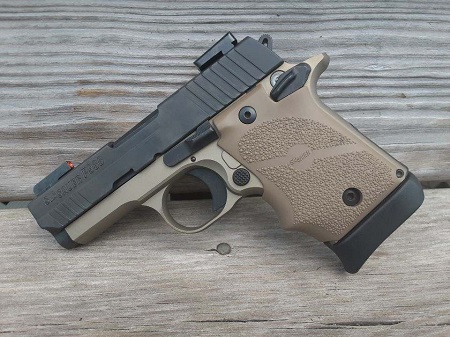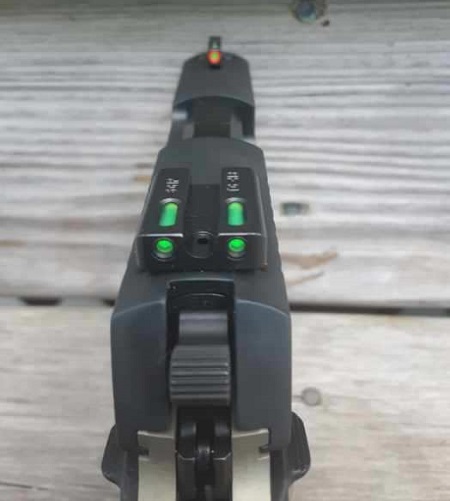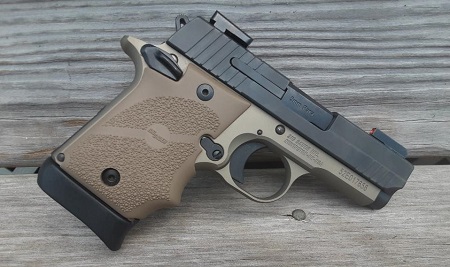 Jim promises a range report soon! Congratulations, Jim SND!
******
Here's a great video from Lena Miculek with tips on stance and body positioning:
******
Here is another "She Equips Herself" video on accuracy drills.
******
Ax Weasel
This week, our pal redc1c4 asks for thoughts on the RCBS Brass Boss Trimming Station with Tools.
Here's a video on the product I found. This guy seems to like it and does a good job reviewing the functionality.
WeaselThoughts? $175 is kind of pricey to automate the function of a few simple and inexpensive hand tools for case prep, and it's going to take up some space on your reloading bench. Check out this chamfer and deburring tool and primer pocket cleaner. You probably already have old brushes to use for case neck cleaning, and a bent paperclip works just fine for removing cleaning media from case flash holes. These steps don't take a lot of time to perform by hand, with the added benefit of providing an opportunity to examine cases for defects. I don't think there is anything wrong with the product, and it probably speeds the process a bit, but I like prepping cases by hand so I can inspect them and see what's going on.
What do you all think?
******
ATTENTION NoVaMoMe 2021!!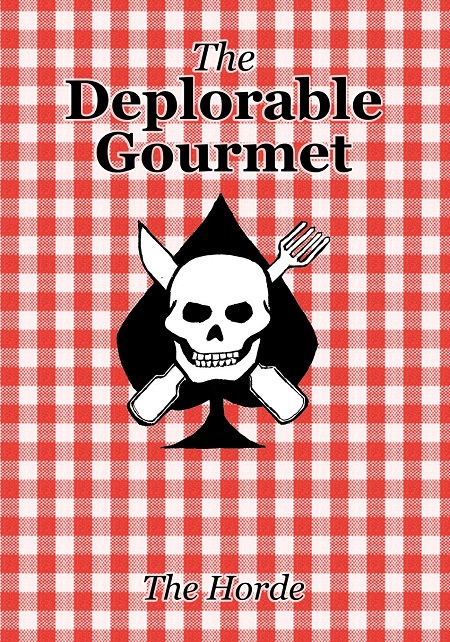 The social and cultural event of the season, NoVaMoMe 2021 is on the calendar! That's right, you people have a chance to meet many of your online pals on Saturday, July 24th beginning at 1pm until dark, or such time as it gets busted up by the cops. We have an exciting new location in the Northern Virginia area which we think will be more better than before and allow extended time for visiting. Admission is $25 which includes food and soft drinks, with a cash bar. This year all of the food is prepared from the greatest non-fiction literary work in modern history, The Deplorable Gourmet. Want to find out if your recipe made the cut? Want to be one of the cool kids? Just send an email to novamome at protonmail dot cee oh emm, pass the rigorous screening process to obtain registration details, then sign up to attend! Easy-Peasy!
It promises to be a great day, including our customary raffle of AoSHQ themed gift baskets. That's right! Each of the AoSHQ weekend threads has a specially themed gift basket chock full 'o theme related gifts!
Time is running out! Registration closes at midnight, July 10, 2021
Win a Dream Date with Weasel!
This year, a separate raffle for the Gun Thread gift basket will be held. This fabulous prize includes an entire day of shooting and personalized one-on-one handgun & rifle coaching and instruction at Weasel Acres on a mutually agreeable date with yours truly. The lucky winner will be able to not only bring and shoot their own weapons, but also try out a variety of WeaselWeapons using WeaselAmmo! The winner will take home 150 rounds of quality 9mm ammo to practice what they have learnt, a signed photo of WeaselDog and Fun Size Joe, and a complimentary video of the WeaselAcres experience, as parting gifts.

We will end the day with dinner at a good Mexican place in nearby Appomattox. Pretty much a dream date with Weasel! The winner will be responsible for their travel to and from Central Virginia, hence the separate drawing.
Don't be a pathetic girly-man loser, register today!
******
Link-O-Rama
I'm really very seriously not kidding around anymore. Buy Ammo
AmmoSeek - online ammo search tool
GunBot - online ammo search tool
SG Ammo
Palmetto State Armory
Georgia Arms
AmmoMan
Target Sports USA
Bud's Gun Shop
***Mail Bag***
This week's mailbag entry is from our pal fungusboy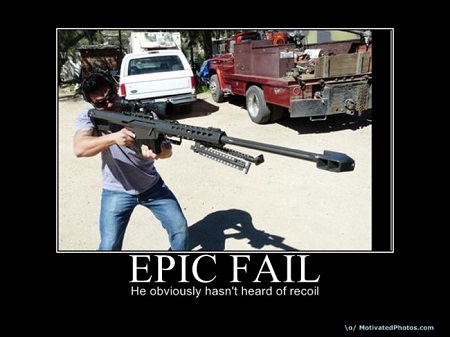 ******
Please note the new and improved protonmail account gunthread at protonmail dot com. An informal Gun Thread archive can be found HERE. Future expansion plans are in the works for the site Weasel Gun Thread. If you have a question you would like to ask Gun Thread Staff offline, just send us a note and we'll do our best to answer. If you care to share the story of your favorite firearm, send a picture with your nic and tell us what you sadly lost in the tragic canoe accident. If you would like to remain completely anonymous, just say so. Lurkers are always welcome!
That's it for this week - have you been to the range?


posted by Weasel at
07:00 PM
|
Access Comments