« Gun Thread: Sunday, June 27th - 7pm Edition!
|
Main
|
Daily Tech News 28 June 2021 »
June 27, 2021
Sunday Overnight Open Thread (6/27/21)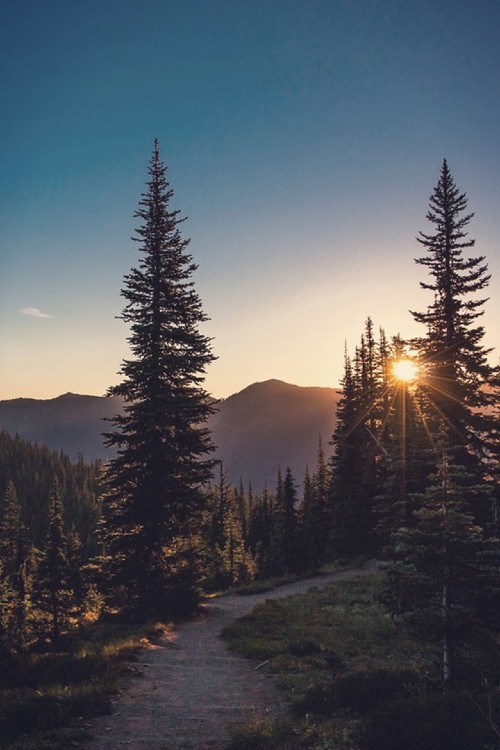 ***
The Quotes of The Day
Quote I

"My purpose and my mission is bigger than sports. I'm here to represent those … who died due to systemic racism. That's the important part. That's why I'm going. That's why I'm here today. Gwen Berry
Quote II

"He's a sellout, he's a fake Republican and a disgrace to your state. He's not the candidate you want representing the Republican Party." President Donald J. Trump
Quote III

"I couldn't take it, then I was advised to skip it because it wasn't needed, and it wasn't necessary to spend the time studying. It's not built for people of color or low-income students, so why even try?"Evelyn Minjares-Carrillo
Quote IV

'To the people who were commenting that I was being overdramatic, you just have to remember that for some people it takes so much courage to get up and go to the gym,'TikTok user Shelby(@shelby.bellz)
***

We may be pulling out of Afghanistan. But the Paste Eater in Chief is out to kick someone's ass in Iraq.

The U.S. military has conducted defensive precision airstrikes against three facilities near the Iraq-Syria border region Sunday evening.

According to Pentagon Press Secretary John Kirby, the facilities are used by several Iran-backed militia groups engaged in unmanned aerial vehicle (UAV) attacks against U.S. personnel and facilities in Iraq, including Kata'ib Hezbollah (KH) and Kata'ib Sayyid al-Shuhada (KSS).

"As demonstrated by this evening's strikes, President Biden has been clear that he will act to protect U.S. personnel. Given the ongoing series of attacks by Iran-backed groups targeting U.S. interests in Iraq, the President directed further military action to disrupt and deter such attacks," Kirby added. "The United States took necessary, appropriate, and deliberate action designed to limit the risk of escalation - but also to send a clear and unambiguous deterrent message."
***

If you follow the math. Terminally sick children under the age of 12 need not apply to the Make A Wish Foundation?

Make-a-Wish Foundation has announced that they will only grant wishes to children and participating family members who are fully vaccinated against COVID-19.

The announcement was made by Make-a-Wish CEO Richard Davis in a video:
And here I thought they were a decent non-profit organization.
***

Women, they claim they want to be treated as equals to men. But when the going gets tough they play the "helpless damsel in distress".
***

Speaking of women.........Is this mental illness on display?
***

Neither wind nor solar are ready for prime-time, and due to their need for backup power, they may never be ready.


I keep reading how wind and solar are finally cheaper than fossil fuels … and every time I've read it, my urban legend detector rings like crazy.

It rings in part because the market is very efficient at replacing energy sources based on their cost. Here, for example, is the story of kerosene, emphasis mine:

They say that dispatchable technologies have "more value to a system" … but they fail to mention that "more value" translates into higher real-world costs for non-dispatchable renewable technologies.

How much higher? Well … they don't say. But you can be sure that it won't be free. At a bare minimum, it will be the capital cost of the dispatchable backup generator plus some portion of the other fixed, variable, and transmission costs … and that means that because of the costs of the needed backup generators, there is very little chance that solar and wind will ever be competitive with other methods.
***
Scientists Have Found a Sneaky Way of Getting Kids to Eat More Vegetables And the answer is not putting chocolate syrup on them.

Researchers have come up with a new way of getting kids to follow a healthy diet: putting more vegetables on their plate.

Larger portions of veggies resulted in kids chomping down 68 percent more of them on average (an extra 21 grams, or 0.74 ounces per day), in a 4-week experiment involving 67 children aged from 3 to 5.
***

Once again the Federal Bureau of Incompetence comes shining through.

Joseph Bolanos says he didn't riot at the Capitol. He wasn't even on the streets at the time, having retreated to a hotel room as the incursion had happened. He said he turned over evidence to the FBI that proves this

But the FBI still raided his and his mother's apartments. He's had two strokes since. He's said he's been ostracized by his community, where he was a respected member. All because an anonymous caller reportedly told the FBI he was bragging about having entered the Capitol — which he has the evidence to prove he didn't do.

According to a Wednesday piece by New York Post columnist Miranda Devine, Bolanos is the president of his Upper West Side block association, a position he's held for almost a quarter-century.
***
The old "Good news. Bad news." conundrum .

TAMPA (WFLA) – The Florida Highway Patrol announced Friday that the man who was captured in Mexico earlier this week and believed to be a Polk County man who had been on the run for 14 years is actually a completely different fugitive.

The FHP announced the arrest of a man who they believed was Brian Dale Andrews on Wednesday. According to troopers, the man was arrested and returned to the United States after he had identified himself to Mexican authorities as Andrews, who has been wanted in Polk County for 14 years in connection with a deadly DUI crash.
***

The ONT Is Always Looking Out For You.TM

The Best (and Worst) Time of Day to Cut the Grass and Why it Matters
***

Do you like pizza? This may be the job for you. Or not.

Are you the person your friends and family turn to when they need a pizza recommendation? If not, do you want to be? If so, you may be interested in learning more about applying to become your state's Head of Pizza—a position made up by Slice, a pizza ordering platform designed for independent pizzerias. Here's what to know and how to apply.

How to get paid to eat pizza
If the Head of Pizza role sounds too good to be true, we should talk specifics. First of all, Slice is hiring a total of 50 pizza tasters (one from each state), giving you a better chance of being selected than you'd have in a nationwide contest. According to the job description, the role's responsibilities include:

Eating pizza
Visiting and/or ordering from new pizza shops every week
Capturing content that shares the unique story behind the pizza
Evangelizing your state's best pizzerias
***

Tonight's Feel Good Story of The Day.

Role Model Inspires Boy With Down Syndrome To Complete Mini-Triathalon

Heroes come in many different shapes, sizes, and abilities. But they all have the same superpower: To lift the hopes of others.

A teen with Down Syndrome completed a mini-triathalon after meeting his role model, Chris Nikic, the first person with Down Syndrome to complete an Ironman triathlon.
***
The ONT Musical Interlude
Born on this day: June 27, 1947 - Jim Fuller
American guitarist Jim Fuller from The Surfaris who had the 1963 US No.2 & UK No.3 single 'Wipe Out'. Fuller was known as the "Godfather" of surf music, a Californian instrumental music and with his Fender guitar contributed to the popularity of Leo Fender's instruments. Fuller died on 3 March 2017 aged 69. via thisdayinmusic.com
AND
***

Yes, this is a couple of years old. Quityerbitchin'. Tonight's Genius Award Winner.
***
Didn't care for the first Genius Award Winner. How about this guy? Genius Award Winner
***
Weekly commenter stats for week of 6-27-2021

Top 10 commenters:
1 [640 comments] 'Hoyt's Paid Turkish Provocateur' [90.37 posts/day]
2 [493 comments] 'Sponge - Saying Ashli Babbitt'
3 [458 comments] 'TheJamesMadison, in a dangerous profession with a Hawksian woman at my side'
4 [426 comments] 'Joe Mannix (Not a cop!)'
5 [394 comments] 'JT'
6 [385 comments] 'Just a side note'
7 [350 comments] 'SMH'
8 [338 comments] 'sven'
9 [319 comments] 'confederatefifth'
10 [311 comments] 'Miklos, teaching LEADERSHIP'
Top 10 sockpuppeteers:
1 [304 names] 'Miklos, teaching LEADERSHIP' [42.93 unique names/day]
2 [57 names] 'Duncanthrax'
3 [52 names] 'Joe Mannix (Not a cop!)'
4 [37 names] 'Count de Monet, checked in to the Heartbreak Hotel'
5 [29 names] 'Uncle Vud'
6 [28 names] 'fluffy'
7 [25 names] 'casual observer 103'
8 [23 names] 'Hoyt's Paid Turkish Provocateur'
9 [23 names] 'Sponge - Saying Ashli Babbitt'
10 [23 names] 'Romeo13'

Whole lotta commentin' goin' on there.
***
Tonight's ONT has been brought to you by Two Pounds of Shit and a One Pound Bag.

Notice: Posted with permission by the Ace Media Empire, AceCorp, LLC & Mis. Hum. Enterprises. Proudly made in the US of A. No rights reserved, no shits given.

posted by Misanthropic Humanitarian at
10:01 PM
|
Access Comments