« Gun Thread: Father's Day Edition!
|
Main
|
Daily Tech News 21 June 2021 »
June 20, 2021
Sunday Overnight Open Thread (6/20/21)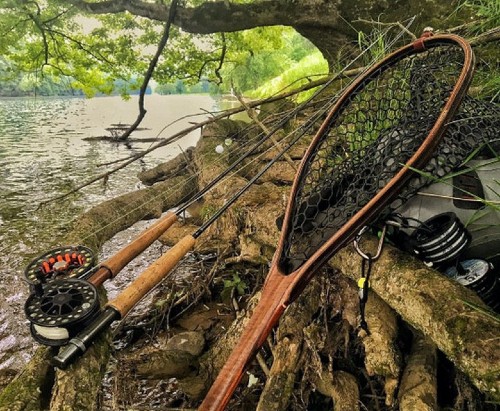 ***
The Quotes of The Day
Quote I

"We all crowded in to their little table and one guy [who was waiting] started flipping out, yelling that it was supposed to be his. It was a little cramped and the tables around us were staring, but you have to do what you have to do and we were hungry." Mitch Modell
*
Quote II

"We saved the city of St. Louis the expense of pursuing this nonsense, and then we'll move forward," McCloskey told Newsmax, adding that the charges were lowered to "a new crime which basically said I purposely placed other people in the apprehension of imminent physical harm." Mark McCloskey
*
Quote III


"When will PPB recognize this overwhelming desire for change and align their values with the people of Portland? I remain deeply concerned these RRT resignations are yet another example of a rogue paramilitary organization that is unaccountable to the elected officials and residents of Portland."Portland, OR Commissioner Jo Ann Hardesty
*
Quote IV

"They're bending and massaging the ordinance to fit the crime. This is a blatant attempt to silence me." Michael Wasserman
*
Quote V


"You talk of global warming; hell will freeze over before I start listening to the Greens,"Acting Australian Prime Minister Michael McCormack
***

The Chinese Kung Flu wasn't bad enough. Now this:

HOW COULD THEY? Fury as dog meat festival gets underway in China with 5,000 to be butchered and eaten over 10 days

A DOG meat festival is underway in China, with 5,000 dogs to be butchered and eaten over 10 days.

Despite outcries over animal cruelty and health risks attached to the Yulin Dog Meat Festival, its claimed the pooches were still being transported to the city in preparation for slaughter.
So is the JEF on his way over to participate?
***
I really like this little crumb cruncher.
***

A sound business decision or an admission that "journalists" are juvenile pussies? CBC Turns Off Facebook Comments To Protect "Fragile" Journalists' Mental Health And "Protect Free Speech"
In a move that can only be described as the pinnacle of embracing snowflake culture, the CBC has said this week it is going to close comments on all of its news links and video posts to Facebook pages to protect the mental health of its journalists.

Journalists - who used to be rugged and used to deal with varying opinions as part of the job description - are "fragile" and "in need of attention", like many other Canadians post-pandemic, the CBC wrote last week. Increasingly, they are facing "vitriol and harassment" for doing their jobs, the report notes.

"For journalists, platforms like Twitter can be a great way to find sources and promote their work, but also a cesspool of hatred. Increasingly, reporters are also physically attacked," Andre Picard told CBC.
***
Evanston commemorated the abolition of slavery with a parade and community celebration on Juneteenth — June 19, the day on which the abolition of slavery is annually celebrated — complete with art, music, and food at a local park.

There will also be a Gay Pride parade next Saturday, June 26.

The city, however, has canceled its July 4th live celebration over COVID-19, and has not indicated that it will hold similar festivities to honor America's birthday.
***

Paul Joseph Watson and the usual NSFW-Language warning.
***
I guess they forgot that these photos go into their permanent record. Genius Award Winners.

The Bellaire and Bridgeport Police departments teamed up to execute a search warrant in Bellaire on Monday night as part of a drug investigation that Bridgeport police have been working on.

Three people were arrested at a home in the 4200 block of Trumbull Street – 28-year-old Matthew Hartung, 26-year-old Janae Snyder, and 31-year-old Marc McPherson.
***
Reason #211 why I despise my governmnet. Warrant? We don't need no stinking warrant.(H/T redc1c4)

Feds accused of seizing $85 million from safe deposit boxes without 'any legal basis'

Class-action suit claims FBI exceeded its search warrant and is forcing renters of boxes to prove their innocence.

Hundreds of people storing valuables in safe deposit boxes in Los Angeles may never see their cash, precious metals and heirlooms again, unless a federal judge intervenes in the next week.

Several are suing the government for seizing the contents of about 800 boxes as part of a March raid of the storage provider, U.S. Private Vaults (USPV), which was indicted for conspiracy to sell drugs and launder money.
***
What is free speech? Is burning an American flag a hateful exercise? I would say yes, but it has been ruled legal speech? Is desecrating a publicly owned statue of a "bad white man" speech or a crime? Florida man hit with felony charges for massive burnout on LGBTQ pride crosswalk. Is this a criminal act or free speech? I guess it all depends on what side you get lubed.

A Florida man faces felony charges for the supposed crime of purposefully performing a burnout on a taxpayer-funded gay pride street mural in Delray Beach last Monday.

While reportedly participating in a birthday rally for former President Donald Trump, Florida resident Alexander Jerich, 20, drove his pickup truck over the mural and then performed a burnout.

A burnout is a maneuver in which a driver keeps their car stationary but spins the wheels, causing their vehicle's tires to produce smoke from the friction of the rubber spinning on pavement.

In this case, Jerich's burnout also created a black streak that marred the mural.

The evidence against Jerich includes both the video above and eyewitness reports.

"According to the arrest report, a witness told police that particular intersection happened to be along the parade route for Trump supporters. The witness said he was two cars in front of the suspect when he heard another man yell something like, 'Adam, tear up that gay intersection,'" local station WTVX reported.

"The witness described the driver of the Chevy pickup truck as a man in his twenties with blonde shoulder-length hair with curls. The witness said the truck had a blue Trump flag on the tailgate."

Using the video footage above, authorities were able to trace Jerich by his license plate number, after which they reportedly spoke with him and he then voluntarily turned himself in.

But local left-wing activists were not satisfied. They began demanding that local Republicans apologize for Jerich's actions.
***

Big Tech just got bigger. Amazon comes for Netflix's throne with $8.45 billion MGM purchase
The ruthless war between the world's leading video-on-demand companies has reached a climax

The ruthless war between the world's leading video-on-demand companies reached a climax when the Amazon acquired the legendary Hollywood studio MGM (Metro Goldwyn Mayer) in a deal worth US$8.45 billion.

The sale of MGM on May 26 followed more than six months of negotiations. The American studio known for its roaring lion had been weakened by major financial difficulties before the pandemic. The prolonged closure of movie theatres was the final nail in its coffin.

Although the MGM studio had a low market value (estimated at only US$5.5 billion a few months ago), several giants of the digital industry, including Apple, were interested in buying it. But it was Amazon that won the bid and made history by becoming the first player in the video streaming industry to acquire a major Hollywood studio.
***
I'm not sure about you, but I enjoy scratching a dog's chin and they usually like it. Not this one, a headless dog robot.

In 2017, we first wrote about the Chinese startup Unitree Robotics, which had the goal of "making legged robots as popular and affordable as smartphones and drones." Relative to the cost of other quadrupedal robots (like Boston Dynamics' $74,000 Spot), Unitree's quadrupeds are very affordable, with their A1 costing under $10,000 when it became available in 2020. This hasn't quite reached the point of consumer electronics that Unitree is aiming for, but they've just gotten a lot closer: now available is the Unitree Go1, a totally decent looking small size quadruped that can be yours for an astonishingly low $2700.
***
The ONT Musical Interlude
AND
***
What's next chicken control, licensing and registration? Moar Genius Award Winners.
***

Is there hope around the corner for drug addiction that does not respond to normal treatment? Tonight's Feel Good Story of The Day.

MORGANTOWN, W.Va. — After nearly two decades of hardcore drug addiction — after overdoses and rehabs and relapses, homelessness and dead friends and ruined lives — Gerod Buckhalter had one choice left, and he knew it.

He could go on the same way and die young in someone's home or a parking lot, another casualty in a drug epidemic that has claimed nearly 850,000 people like him.

Or he could let a surgeon cut two nickel-size holes in his skull and plunge metal-tipped electrodes into his brain
***

Tonight's ONT has been brought to you by Fathers.

Notice: Posted with permission by the Ace Media Empire, AceCorp, LLC and about 6 different species of fish.


posted by Misanthropic Humanitarian at
10:00 PM
|
Access Comments