« First-World Problems...Lockness Monster And Customer Service Edition
|
Main
|
Gun Thread: Father's Day Edition! »
June 20, 2021
Food Thread: Getting Handsy With The Dough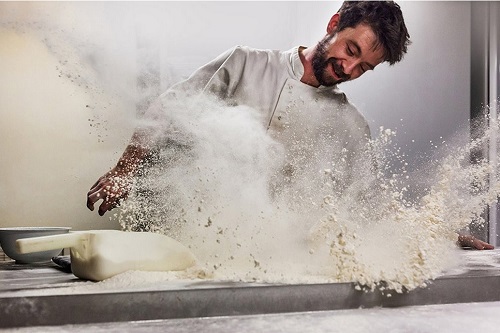 [Flour Frenzy by Mark Benham]
Hands are a cook's best tool, and there simply aren't enough tools in the world to replace every process required by most cooks. Sometimes you'll just have to touch the food!
And that's okay with me. I enjoy using my hands for cooking...I think that's one reason why baking bread is fun, and why I don't have one of those newfangled bread machines.
It's not just bread that requires all of your fingers and toes. Spatchcocking a chicken or trimming a steak or slicing vegetables or hundreds of other simple actions in the kitchen are quicker when we use our hands. Sure, I can pull out the food processor and slice that tomato, but why?
And using one's hands provides lots of useful information about the state of the food. When I salt a strip steak, I pick it up and sprinkle the salt from a foot or so above while holding it in the other hand. I can feel whether the steak needs to be trimmed of that sometimes thick tendon on the outer edge. Or when I slice a tomato and it feels like a baseball under the knife, it's going into a sauce rather on the plate with some mozzarella, basil and a drizzle of olive oil.
But the best is baking. There is nothing quite like handling dough and feeling it slowly change as one kneads it, waiting for the right texture and stretch for the perfect pizza or a fantastic sourdough boule.
And...it's fun. I may be 29, but I still get a kick out of the simple pleasures!
******
We can't push politics out of food and cooking. That ship has sailed. But we can push back in the best way possible; using the power of the market to send a message, when the bully pulpits have long been monopolized by the lunatic left...the pinch-faced scolds who would rather destroy than build, and ruin rather than enjoy.
So when you are wandering through the butcher shop or supermarket and you see those packages of ersatz meat that the neo-Luddites want us to eat instead of the glorious flesh of the animals that God put on this earth for our use; let your kids use one or two as kickballs or hockey pucks mention to the manager that you have no interest in it, and wouldn't it be better placed in the vegetable aisle.

******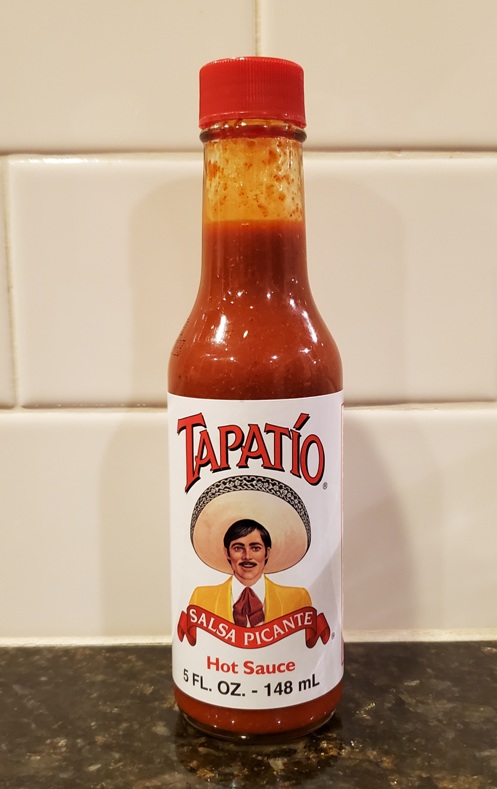 I had this sauce recently and enjoyed it enough to buy several bottles as little gifts for the brats. But when they saw the brand they said something like, "Wow, you are such a loser. Everyone knows about this stuff!"
I have been Hot-Sauce Shamed!
In my defense, this stuff was a SoCal sauce, and I lived in Northern California. But it's good stuff...hot but in control, and with a very nice complex flavor.

******
There is a lot of meat on a deer that is just okay, so recipes like this allow hunters to use the entire animal, and I am all for that! My best chili was made from the last bits of venison from the last deer I ever shot...too many years ago. But it was great!
[Hat Tip: Sharon (willow's apprentice)]

******
A good potato bun (commercial of course) is pretty close to the Platonic Ideal when it comes to hot dog buns for classic American hot dogs. But what about the bigger and thicker sausages that are just as good, but don't fit in those little buns? Enter King Arthur Flour's recipe for a "Chicago Red Hot" bun.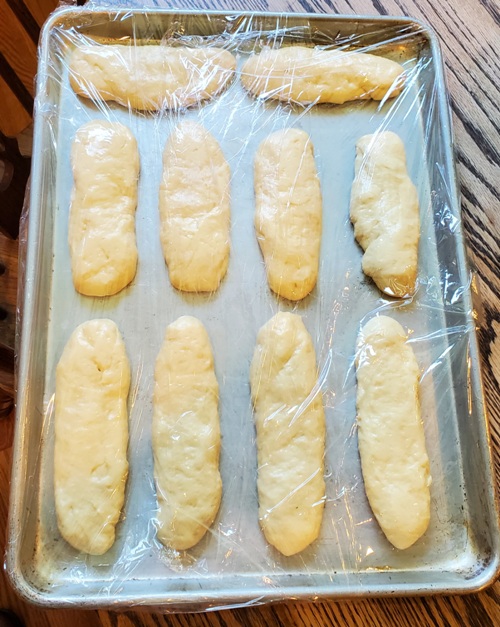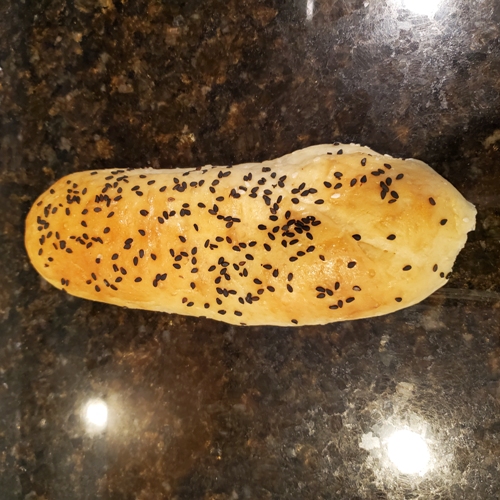 It was pretty easy except for the last forming of the dough. But they got better as I figured it out, so the next batch -- and there will be another! -- will be easier.
The texture was just right for the more substantial bratwursts and weisswursts that we had to accompany the classic...an American beef frank with skin, so everyone in the neighborhood can hear the snap!
Chicago Red Hot Poppy Seed Buns

******
From a lurker and regular contributor of yummy food photos...this is his first harvest, and he tells me that they were quite delicious!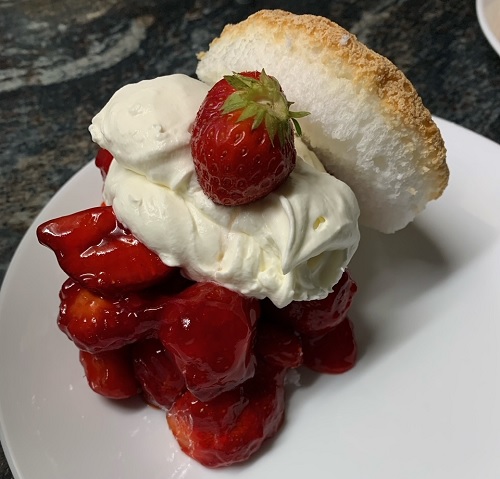 Whipped cream never hurts though...

******
This looks like it has definite possibilities! Muscovado sugar sounds like brown sugar to these non-Brit ears, and the measurements are metric, and that's sort of soccerish, but still, meringue on top of a brownie can't be a bad thing.
Double baked chocolate meringue brownie

******
Tender Broccoli Rabe that isn't bitter, beef short ribs that have meat on them (not the stupid little sliver of bone they sneak into the packages), Snap Peas (apparently they are no longer grown in quantity), spare bottles of Van Winkle Special Reserve 12 Year Old Bourbon, an herb garden that actually produces herbs, well-marbled NY strip steaks and elk backstrap to:
cbd dot aoshq at gmail dot com.
And don't think that you are off the hook with maple syrup and French Toast: I'm watching you...all of you! And I am watching you perverts who shake Manhattans and keeping a list for the Burning Times.

posted by CBD at
04:00 PM
|
Access Comments