« Food Thread: Impossibly Fresh Fish, Street Corn And Great Oysters! A Match Made In...Uh...California?
|
Main
|
Gun Thread: Ammo Corsage Edition! »
June 06, 2021
June 6, 1944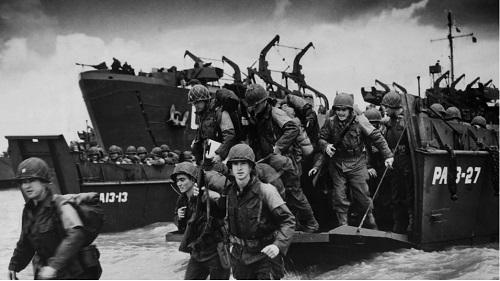 On today's date, 77 years ago, the largest naval invasion in history began on the English coast. By the end of the day 130,000 Allied soldiers had landed on the beaches of Normandy and had begun the invasion of France and the liberation of Europe and, ultimately the world.
I have seen those beaches, and I was awestruck that men could climb some of those cliffs, much less fight their way to the tops against a determined and experienced German army.
They were men...they were heroes...they were giants...and they changed the course of history. We owe them the easy and comfortable and wonderful lives we live. They fought for us, and many of them never came home. They remain where they fell in Normandy and throughout Europe, but they are not forgotten.

posted by CBD at
06:00 PM
|
Access Comments