« Food Thread: It's Not Your Mother's Tunafish In A Can
|
Main
|
Sunday Overnight Open Thread (5/9/21) »
May 09, 2021
Gun Thread: Samurai Mother's Day Edition! [Weasel]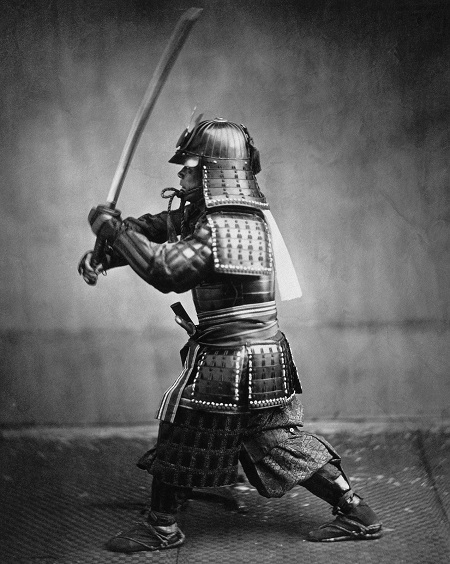 Howdy, Y'all, and welcome once again to the Gun Thread! If you're new, this is the time we gather 'round each week and talk about guns 'n shooting. Don't be bashful, jump in and introduce yourself! We are lucky to have a bunch of really knowledgeable regulars here in just about every aspect of the hobby, so if you have a question, please just ask away. We're happy to have you here!
Happy Mother's Day to all the Moms out there! If you haven't yet, please let your mom know you love her and generally appreciate her having brought you into the world. Thanks WeaselMom!
I popped down to the farm for a quick trip this week to check on things. All good, but I didn't have time for much shooting, unfortunately. I really need to take my own advice and make a little more of an effort while I am there by taking a break from the rigors of organic tree farming, which to the untrained eye, resembles sitting in a comfy chair looking at pine trees, drinking coffee and smoking cigars.
Programming Note: I am going to be on a highly-classified Top Secret mission next Sunday evening, so I won't be around to comment much on the thread. I will check in from time-to-time to see how things are going, so remember, no fighting in the Gun Thread, please try not to burn the place down, and remember the 'ette's are armed! I'll be back as usual for the following Sunday.
And with that, let's see what we have below, shall we?
Weasel, That Ain't a Gun!
Why yes, yes it's not. It's not a gun, it's a sword! A katana to be precise, I think.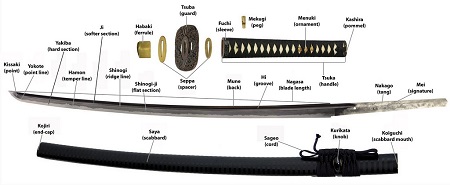 I have been watching a bunch of restoration videos on YouTube lately, covering everything from Swiss watches to antique bench vises (viceii?), when it occurred to me I have an item that could use some TLC. It's a sword handed down to me by my Dad and it's been in the family longer than I have. Since I have had it I've always meant to have it looked over. The story of how he acquired it isn't particularly exciting. In the late 1940s he was working at a service station as a teen and had to take the back seat out of a customer's car for some reason. The sword was under the seat, the customer wasn't interested in it, and gave it to my dad. That's it. That's the story. No hail of gunfire and samurai charge and taking it off a dead Jap on Iwo Jima or anything. Frankly, it's a little anticlimactic, but perfectly normal for my ancestors who are a notorious bunch of criminals, liars and cowardly scoundrels. Tennoheika Banzai!

So I started doing some research. I could tell it was old, and of the Japanese samurai katana style, but that's all I knew. I quickly found out that the rabbit hole for swords is not only every bit as deep as it is for guns, but much, much deeper. Bigly deep. I began by poking around on the internet and learning what I could about how they were made, some of their history, and most importantly how to take proper care of them. The basic rules I have found are don't touch it, keep it oiled, and for Pete's sake, don't try and clean it or 'sharpen' it yourself!

Until he other day, the sword was sporting an obviously unoriginal handle, or tsuka, which I have since removed to see if the tang (nakago) is signed. Although it's not signed by the maker that I can tell, it does have a series of faint crosshatched file marks on both sides in the Higaki Yasuri pattern. Other than that, it's in the same shape as when my Dad received it about 70 years ago.
There are very few people (togishi) in the U.S. who hand polish swords. By hand. As in, not with machines. I managed to find one of them, sent a bunch of photos of the blade, and asked for advice regarding my options. They tentatively identified the sword as from the the Mino-den School and estimate it's age at, get this, 400 years or older. I knew it was cool, and old, but 400 years old? Holy crap! I thought my '03 Springfield made in 1909 was old! Just to make sure, I have since had the assessment confirmed by others who specialize in the field of Japanese sword making. That's the good news.
The bad news, is I need to have it polished, and to have that done by an expert ain't cheap. The correct hand polish is a process that takes weeks of work to perform, costs around $100 per inch, and the wait list is measured in years for a top polisher to begin work. I also need to have a new custom shira-saya, or storage handle and scabbard mounting made for it. What the hell, right? It's only money, and what am I going to do, start buying guns and ammo?
So I'm on the wait list, now currently estimated at 23 months. When it's my turn I box it up and send it to the West coast. The polisher I've chosen seems confident the blade will restore nicely, as the oxidation is all on the surface and has not pitted the steel. I've given it a nice protective coat of oil, and have promised myself to treat it a little more respectfully now that I know it's age. I have no idea what it's worth, and frankly do not really care. I'm going to have it restored to it's former head-lopping glory in the traditional way because I think it's the right thing to do. There are other much cheaper and faster alternatives for shining it up, but someone who doesn't know what they are doing can easily ruin a blade. Since Weasel-san is now pretty much a samurai warrior, it needs to be done properly and in the ancient manner.
What would you do? Git 'er done with a grinder yourself, or honor the blade, its maker, and all of its previous owners?
******
Speaking of restorations, here's a nice video of a rusty S&W revolver getting some love.
and the firing test:

Very nice!
******
Our pal Coelacanth sent in a picture of some really nice leather work he had done recently for his SASS (Single Action Shooting Society) Cowboy Action setup.
I have a SASS gun belt and holsters coming in this week. I'll forward pics of it , the Ubertis, the Henry and the Side by side when all is assembled.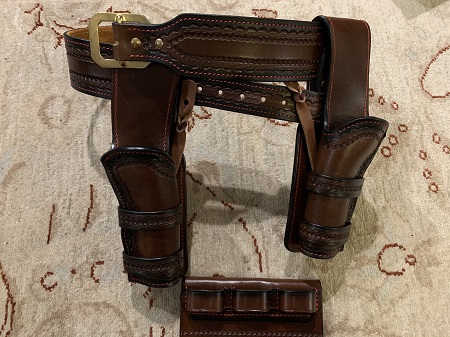 Wow! Nice work there, Pardner! Can't wait to see the whole kit 'n caboodle!
******
Next up, our pal thathalfrican shares a pic of his new Hi-Pointe in .45ACP. He's planning a range trip for today, and hopefully he'll stop by with a range report and let us know how it shoots.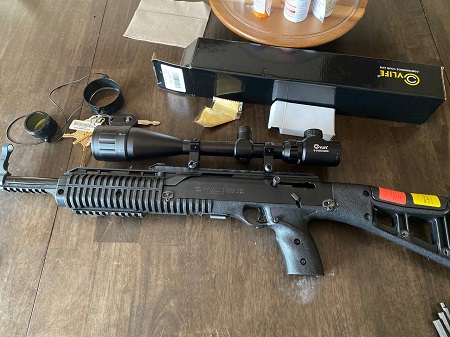 Congratulations thathalfrican!
******
I can't recall if I've featured this before, and if I have, here it is again! The CMP describes the M1911 sales:
Pretty sure I haven't used this before. Holy Smoke! Jerry Miculek and 80,000 Garands!

Q: What's better than Jerry Miculek and 80,000 Garands?
A: Jerry Miculek and 80,001 Garands!
HA HA HA HA!!! I crack myself up.
******
Holy Shit Department

Extra special Gun Thread thanks to our pal That Deplorable SOB Van Owen who sends us this little nugget. MidwayUSA will soon be selling M1 Carbines! If you have a chance, get one of these great little rifles. They are mucho fun-o fun to shoot and represent a great piece of American wartime martial arms production. These are the real deal, not reproductions.
Here's a Weaselvideo I made with mine, please just ignore all the stupid stuff I said about ammo. It was the front sight causing the issues I was having.
Seriously, get one of these little guys if you can. You will not regret it!
******
Link-O-Rama
I'm really very seriously not kidding around anymore. Buy Ammo
AmmoSeek - online ammo search tool
GunBot - online ammo search tool
SG Ammo
Palmetto State Armory
Georgia Arms
AmmoMan
Target Sports USA
Bud's Gun Shop
***Mail Bag***
This week's entry again comes from our pal Dr. Fred.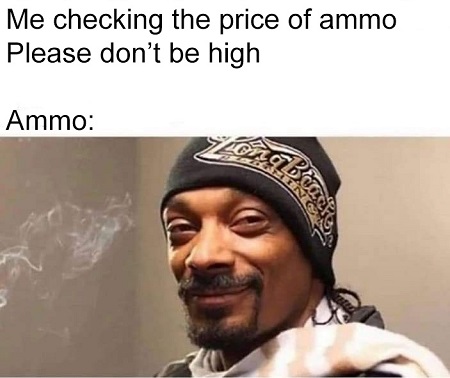 ******
Please note the new and improved protonmail account gunthread at protonmail dot com. An informal Gun Thread archive can be found HERE. Future expansion plans are in the works for the site Weasel Gun Thread. If you have a question you would like to ask Gun Thread Staff offline, just send us a note and we'll do our best to answer. If you care to share the story of your favorite firearm, send a picture with your nic and tell us what you sadly lost in the tragic canoe accident. If you would like to remain completely anonymous, just say so. Lurkers are always welcome!
That's it for this week - have you been to the range?

posted by Open Blogger at
07:00 PM
|
Access Comments