« Gun Thread: Samurai Mother's Day Edition! [Weasel]
|
Main
|
Daily Tech News 10 May 2021 »
May 09, 2021
Sunday Overnight Open Thread (5/9/21)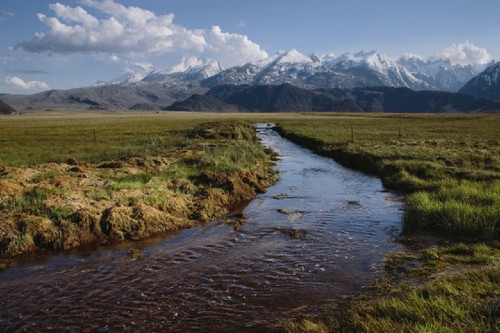 ***
The Quotes of The Day
Quote I

"I pulled my .38 out of my right pocket and pointed it at the ground and told them if a weapon points at me again, I will shoot to eliminate the threat." Joe Hall of Portland, OR
Quote II

At this point in our history, it's become increasingly clear that the group posing the greatest threat to innocent Americans is our political class that has allowed so many of our neighborhoods, schools, and economic centers to erode – so that cops are left to constantly pick up the broken pieces. Kevin Nicholson
Quote III

"So we, including my family, are at a crossroads. We're vaccinated and feeling safer about having a small wedding, but now we can't stand or dance at our own wedding. It just seems a bit extreme to me." Soon to be groom, Daniel Chazen
Quote IV

"There is always going to be something that you can have grievances about in a society that's as complex as ours," Gordon Pennycock
Quote V

"The scale at which CBP can leverage a contract like this one is staggering," Mohammad Tajsar, an attorney with the American Civil Liberties Union of Southern California
Quote VI

"We've had practically a non-existent flu season this year merely because people were doing the kinds of public health things that were directed predominantly against COVID-19," Anthony Fauci, Attention Whore
***
The Comment of The Week

***

Happy Mother's Day...............
***

You want low to no bail for individuals who have been charged with felonies? Here is what you get.


Paschal was out of jail on bond after being charged in Galveston County with the ambush killing of his wife, Savannah Paschal, last October. He is also charged with aggravated assault with a deadly weapon and felon in possession of a weapon. Additionally, he is charged in Harris County with aggravated assault on a peace officer. His bonds totaled $550,000.

"We believe that system needs to be revamped," said Michael Kinchen, Savannah's father, as he stood next to his wife at the news conference. "All I can say is that this has been a nightmare for our family."

The Kinchens are now raising the couple's two young children.

Savannah, 30, was fatally shot in the couple's home in La Marque last year on Oct. 21 while their children were at school. Police said Paschal ran off, but Harris County Sheriff's Office deputies were able to track him down to a Walmart parking lot in north Harris County that night. A deputy shot Paschal because he would not drop his gun as they tried to arrest him, said investigators.

In the weeks that followed, Paschal was hospitalized, recovered and made bond.
***

It's not easy becoming a doctor. Virtual schooling isn't cutting it.

Last year, my first in medical school at Columbia University, I used a bone saw to slice through the top half of a cadaver's skull, revealing a gray brain lined with purple blood vessels. This was Clinical Gross Anatomy, the first-year course that has fascinated or devastated (or both) every medical student. You never forget the day you open the skull.

Cutting into the brain, unlike the muscles of a forearm or the arteries running down a thigh, feels personal. As a cloud of aerosolized bone dust particles darkened overhead, reinforced by the thickening smell of singed bone, I wondered how much of my donor's body I was inhaling. How much of that dust would be engulfed by the immune cells in my respiratory system? And how much of the dust would linger in my airways until my grave?
***

Just because it's legal doesn't make it right. The worrying rise of 'rent-a-womb' - Surrogacy is usually viewed as an act of kindness — but it can be dangerous

In April 2020, at the start of the COVID-19 crisis, New York governor Andrew Cuomo approved a much needed state budget. Buried in this 400-page document was a provision to legalize commercial surrogacy.

Passed without the opportunity for legislative hearings or public debates, the law came into effect in February 2021. Critics claim that Cuomo is unleashing an exploitative multi-billion-dollar industry that preys on the vulnerabilities of women.

While surrogates are usually from poorer backgrounds and, in many states, are more likely to be of color and in particular black, the implanted eggs are selected from mainly white women up to the age of 25, usually highly educated and screened for any hereditary illness.

Payment for carrying a baby or babies to full term ranges between $30,000 and $60,000 across the US. And there are huge profits for Big Fertility.
***

Once a virtue signaler: Always a virtue signaler. Shut your piehole Michelle.

Former first lady Michelle Obama said on Friday's broadcast of "CBS This Morning" that she worried as the mother of two Black daughters, Malia, 22, and Sasha, 19, "every time they get in a car by themselves."

When former Minneapolis Police officer Derek Chauvin was convicted of the murder of George Floyd, former President Barack and Michelle Obama said in a joint statement, "true justice is about much more than a single verdict in a single trial."

Teach your girls not to commit crime, don't resist arrest and FFS don't swallow the fentanyl.
***
I guess investing in precious metals, land and mutual funds isn't so bad after all.

"It's A Hustle": Dogecoin Demolished After Musk SNL Snafu

Once upon a time Saturday Night Live was a celebration of acting talent, of impromptu creativity and most importantly, of humor, which is why it launched the careers of too many comedians to count. Alas, over the past few decades, SNL lost its way, and become preachy podium for virtue signaling poseurs, for status quo apologists and for countless people who revel in the "uniqueness" of their identity politics yet can't cobble together a simple joke if America's Universal Basic Income depended on it. It's also why over the past few decades the viewership of SNL collapsed and countless Americans forgot about the show. Well... many got a stark reminder last night when millions turned on SNL for first time in years (or ever) only to be immediately reminded why they never watched it anymore: yet another catastrophically boring, uninspired and trite attempt by a cast of talentless hacks to be funny yet failing miserably.

And then there was Elon Musk.

The world's 2nd richest man was the main reason why an entire generation of young Dogecoin "traders" turned on SNL for the first time in their lives.... only to see their favorite joke of a cryptocurrency (which it is by definition) demolished after weeks of breathless buildups for what Elon Musk had in store. Unfortunately, as with most things Musk, the action was all in the fervent anticipation of the main event... which turned out to be a fiasco.
***
The ONT Musical Interlude
Born on this day: 9 May 1949
American singer-songwriter Billy Joel who had the 1980 US No.1 single 'It's Still Rock And Roll To Me', the 1983 UK No.1 single 'Uptown Girl', plus over 20 other US & UK Top 40 singles and 4 US No.1 albums. via thisdayinmusic.com
&&&
Born on this day: 9 May 1914
Canadian-American country music artist Hank Snow who scored more than 70 singles on the Billboard country charts from 1950 until 1980. Snow died on December 20, 1999. via thisdayinmusic.com
&&&
Born on this day:9 May 1943
American pop singer, songwriter Tommy Roe, singer, who scored the 1962 hit 'Sheila' and the 1969 UK & US No.1 single 'Dizzy' as well as 10 other US Top 40 hits. via thisdayinmusic.com
***

The Handyman's secret weapon, duct tape meets The Genius Award Winners.

Two mariners with questionable nautical sense were saved from the ocean near Isla Vista early Saturday aboard their homemade boat constructed from buckets and kiddie pools, according to the Santa Barbara County Fire Department.

It was one of two water rescues Saturday morning.

The male non-engineering students in their early 20s crafted a makeshift boat from 20 Home Depot buckets, two plastic kiddie pools, plywood and duct tape, said Fire Department spokesman Mike Eliason.
Tonight's Feel Good Story of The Day and Genius Award Winner all wrapped into one person.
Iranian Man Accidentally Sets Himself On Fire While Burning Israeli Flag
"Work Accident" during Al Quds Day protest calling for destruction of Israel and liberation of Jerusalem. He joins a long line of people who have "accidentally" hurt or killed themselves while trying to do violence against Israel.
***

Can you imagine having to relearn everything you knew? Tonight's Feel Good Story of The Day.

It took Olly Mathers a year to learn how to smile again.

But when he emerges from the surf at Raglan's Manu Bay with his board under his arm, he can't stop smiling.

The 35-year-old Raglan man is back for his fifth surfing session on this Thursday morning, part of a 15-year journey to get his life back on track.

On the night of July 7, 2006, Mathers' life changed forever. He can't remember that night or the 20 years before that. He retells his story from what others have told him.
***
Weekly commenter stats for week of 5-9-2021

Top 10 commenters:
1 [679 comments] 'sven' [95.87 posts/day]
2 [667 comments] 'Aetius451AD'
3 [544 comments] 'TheJamesMadison, in a Lynchian nightmare'
4 [454 comments] 'Bete'
5 [440 comments] 'Sponge - Saying Ashli Babbitt'
6 [436 comments] 'Joe Mannix (Not a cop!)'
7 [378 comments] 'Rodrigo Borgia'
8 [361 comments] 'Skip '
9 [336 comments] 'rhennigantx'
10 [324 comments] 'CN'
Top 20 sockpuppeteers:
1 [180 names] 'Hiya' [25.41 unique names/day]
2 [67 names] 'Bete'
3 [62 names] 'Duncanthrax'
4 [39 names] 'Doof'
5 [37 names] 'davidt'
6 [34 names] 'f'd'
7 [32 names] 'Notorious BFD'
8 [31 names] 'Joe Mannix (Not a cop!)'
9 [28 names] 'Sponge - Saying Ashli Babbitt'
10 [27 names] 'Jak Sucio'

***

Tonight's ONT has been brought to you by Floral Patterns.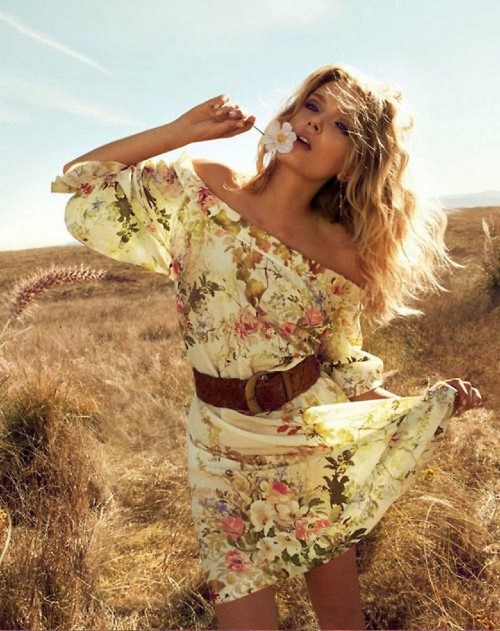 Notice: Posted with permission by the Ace Media Empire, AceCorp, LLC. and Mis. Hum. Enterprises. All rights reserved. No warranties real or implied.

posted by Misanthropic Humanitarian at
09:57 PM
|
Access Comments