« Quick Hits: Kabul Motor Pool Edition
|
Main
|
Sunday, Monday, ONT. Tuesday, Wednesday, ONT. Thursday, Friday, ONT. »
April 02, 2021
Quarantine Cafe: Twitchy Kitties Edition
Two golden retrievers and a husky help parent newborn kittens.
Little cat watches Psycho, intensely.
Supposedly. I'm not sure what he's looking at. It's fun to watch, though.
This is supposedly the cat splitscreened with the part of Psycho he's watching.
Almost as good as this bulldog, who attempts to warn the humans in a horror movie that they're in danger, and barks aggressively at the monster.
This poor cat is being Andrew Cuomo'd by a handsy parrot.
Another poor cat, this one being bothered by a tiger cub.
What can you do when an energetic kitten is five times your size?
Siberian lynx purring.
I've linked this before, but it's great, and really fits the "Twitchy Kittens" theme.
A kitten is stuck in a tree and has to be saved by her mom-cat. But the kitten resists saving.
Kitten can't fall asleep until she's hugging her teddy bear. Really cute!
One of the most adorable videos: A kitten twitches and starts from a nightmare, and her mom hugs and kisses her to make the nightmare go away.
Here's another mother cat snuggling a kitten having a nightmare.
And a late-breaking news report from the Babylon Bee: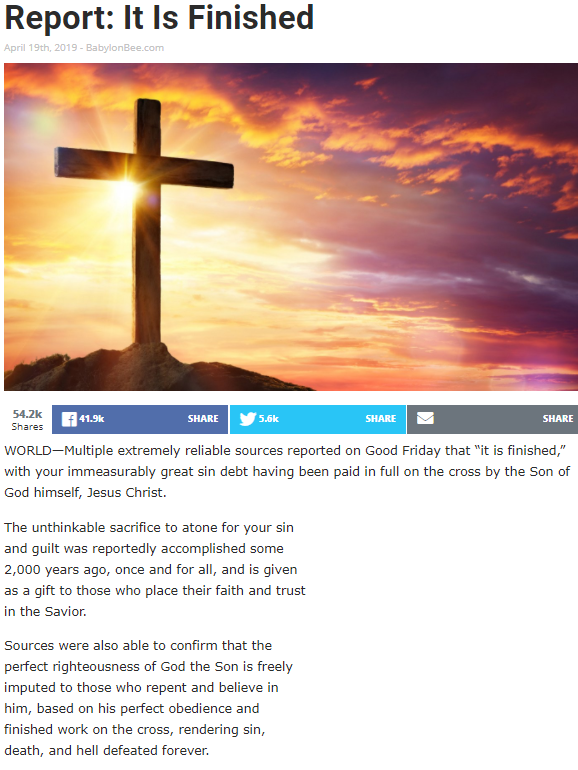 posted by Ace at
07:33 PM
|
Access Comments