« Quarantine Cafe: Broad Daylight Moonwalker Edition
|
Main
|
The Morning Report - 3/31/21 [J.J. Sefton] »
March 30, 2021
Tuesday Overnight Open Thread (3/30/31)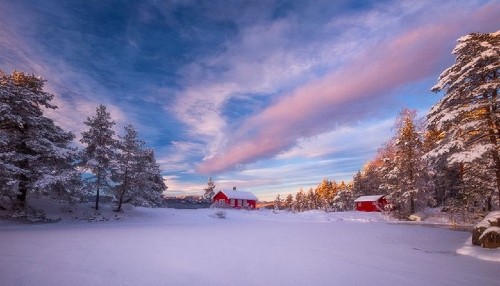 ***
The Quotes of The Day
Quote I

"This case forced us to defend what used to be a common belief—that nobody should be forced to contradict their core beliefs just to keep their job," ADF Senior Counsel and Vice President of Appellate Advocacy John Bursch
Quote II

"The thing is, he's right: I'm not busy in the traditional sense. But what I am busy doing is decompressing from work, cooking, doing chores, trying to organize my life, exercising, calling my long-distance partner, writing fiction, and also just lying on my bed eating chips and staring at the glow of my phone screen while trying not to think about doom and gloom." Anonymous Employee
Quote III

"To compare that to what happened on Jan. 6 is highly improper. How it happened in Michigan is how it's supposed to happen: You stay in publicly accessible areas, you comply with law enforcement, and you express your grievances." Kareem Johnson, attorney
Quote IV

We are not powerless, we can change this trajectory of the pandemic. But it will take all of us recommitting to following the public health prevention strategies consistently, while we work to get the American public vaccinated." Dr. Rochelle Walensky, the CDC director under President Biden
Quote V

"The allegations against me are as searing as they are false. I believe that there are people at the Department of Justice who are trying to criminalize my sexual conduct, you know when I was a single guy."Rep. Matt Gaetz (R-FL)
Quote VI

"Instinctually, it shouldn't happen that a 7 year old – I don't think you even could really realize what you're doing at 7 years old. So I think it's absurd to charge a 7 year old with rape. They'd have to prove he actually physically committed this act, which to me it almost seems to be an impossibility," Anthony Martone, Queens Defenders, felony youth defense unit director
***

It just isn't adolescents who are cyber bullies. #LearnToCode

Social media addiction linked to cyberbullying
Identifying as male and more hours spent online also contributed

Date: March 30, 2021
Source: University of Georgia

Summary:New research suggests that these increased hours spent online may be associated with cyberbullying behaviors. According to a study, higher social media addiction scores, more hours spent online, and identifying as male significantly predicted cyberbullying perpetration in adolescents.

As social media platforms like Instagram, Snapchat, TikTok and others continue to grow in popularity, adolescents are spending more of their time online navigating a complex virtual world.

New research suggests that these increased hours spent online may be associated with cyberbullying behaviors. According to a study by the University of Georgia, higher social media addiction scores, more hours spent online, and identifying as male significantly predicted cyberbullying perpetration in adolescents.

"There are some people who engage in cyberbullying online because of the anonymity and the fact that there's no retaliation," said Amanda Giordano, principal investigator of the study and associate professor in the UGA Mary Frances Early College of Education. "You have these adolescents who are still in the midst of cognitive development, but we're giving them technology that has a worldwide audience and then expecting them to make good choices."
***
Dan Bongino and Sean Hannity to name a few are full of shit. The rank and file of the FBI are as corrupt as the management.

For the past four years, Democrats and the Washington media have suspended disbelief about the Steele dossier's credibility by arguing that some Russia allegations against Donald Trump and his advisers have been corroborated and therefore the most explosive charges may also be true. But recently declassified secret testimony by the FBI official in charge of corroborating the dossier blows up that narrative.

The top analyst assigned to the FBI's Russia "collusion" case, codenamed Crossfire Hurricane, admitted under oath that neither he nor his team of half a dozen intelligence analysts could confirm any of the allegations in the dossier — including ones the FBI nonetheless included in several warrant applications as evidence to establish legal grounds to electronically monitor a former Trump adviser for almost a year.

FBI Supervisory Intelligence Analyst Brian Auten made the admission under questioning by staff investigators for the Senate Judiciary Committee during closed-door testimony in October. The committee only this year declassified the transcript, albeit with a number of redactions including the name of Auten, who was identified by congressional sources who spoke on condition of anonymity.

"So with respect to the Steele reporting," Auten told the committee, "the actual allegations and the actions described in those reports could not be corroborated."

After years of digging, Auten conceded that the only material in the dossier that he could verify was information that was already publicly available, such as names, entities, and positions held by persons mentioned in the document.
***

At least Kamala "The San Francisco Headhunter" Harris worked her way to the top. She has the callouses on her knees to prove that. Unlike Senator Lisa Murkowski who was the sperm/egg winner 63 years ago.

Alaska Sen. Lisa Murkowski Draws First Major Primary Challenger

Alaska Republican Sen. Lisa Murkowski drew her first major primary challenger Monday from the state's commissioner of administration, Kelly Tshibaka.

"We know what Washington D.C. thinks about Alaska: We're here for their benefit, and we won't put up much of a fight. After nearly 20 years in D.C., Lisa Murkowski thinks the same way," Tshibaka said in an announcement video published Monday declaring her candidacy.
***
The Chinese Communist party unapologetic and calling a spade a spade.

Last week Canada, along with the United States, United Kingdom and European Union, imposed sanctions on Chinese officials over alleged human rights abuses against Uyghur Muslims in China's Xinjiang region, prompting Beijing, which has vehemently rejected the accusations, to retaliate in kind.

A Chinese diplomat has waded into the increasingly fractured relationship between the Asian country and Canada, launching a social media barrage at Prime Minister Justin Trudeau and dismissingly referring to him as "boy".

Amid the escalating row over Beijing's alleged mistreatment of its Uyghur Muslim minority, China's consul general to Rio de Janeiro, Li Yang used Twitter to blame Canada's PM for the diplomatic crisis.
***
Hmmmm. This is interesting. Supposedly safe neighborhoods aren't so safe after all.

The Swiss ambassador to the United States was assaulted inside his D.C. residence Monday afternoon by an intruder who had jumped the fence to the grounds of the embassy and the ambassador's residence, reports said.

According to court documents posted to Twitter by Scott MacFarlane of WRC-TV in Washington, D.C., a member of the U.S. Secret Service was dispatched to the Swiss ambassador's residence on Cathedral Avenue in northwest D.C. around 2 p.m. on Monday in response to the intruder. The residence is adjacent to Switzerland's embassy.

The intruder, identified as Christian David Mandeville of Oregon, had refused to leave the residence when asked by an employee of the embassy, according to the court documents.
***
If you don't succeed at first. Try, try, try and try again.


SpaceX loses another Starship prototype as landing sequence fails
This was the company's fourth attempt to land a full-size Starship.


Despite a thickly fogged launch site in South Texas, SpaceX let its SN11 Starship prototype fly on Tuesday morning at 8 am local time.

An onboard camera showed the vehicle making a nominal ascent to about 10 km, shutting off its three Raptor rocket engines in turn. As the vehicle ascended, it cleared the low cloud deck into blue skies. Starship then hovered before beginning its return to Earth.

The camera attached to the Starship vehicle's exterior provided imagery during the descent, which appeared to be fairly smooth as the vehicle "flopped" over and oriented itself to come back through the thickening atmosphere. During three previous high-altitude flights, Starship prototypes have performed this graceful maneuver without much apparent difficulty.

Oh well, shit happens.
***
Teenagers as parents. Children without fathers present. Abortion used as birth control. Black on black crime, drug and alcohol abuse. Just some of our society's ails. Is it because the majority of Americans no longer attend a house of worship?

Fewer than half of U.S. adults say they belong to a church, synagogue or mosque, according to a new Gallup survey that highlights a dramatic trend away from religious affiliation in recent years among all age groups.

The new Gallup poll, published Monday, indicates that religious membership in the U.S. has fallen to just 47% among those surveyed — representing less than half of the adult population for the first time since Gallup began asking the question more than 80 years ago.

While membership in a house of worship fell only slightly in the latest survey, which was conducted in part during the coronavirus pandemic, the results reflect a trend that Gallup has been tracking since the turn of the century.

In 2018, 50% of adults polled said they belonged to a religious congregation, down sharply from the 70% who said so as recently as 1999. That figure fluctuated only a few percentage points over a period of six decades beginning in 1937 — the first year of the survey — when 73% of U.S. adults said they belonged to a church, synagogue or mosque.
***

Wow. Night lights sure have advanced over the years.

Mum horrified after neighbour's porn plays through daughter's night light

Dawn Lothian was shocked after her neighbour's X-rated movie connected to her child's bluetooth night light. She left a note for the culprit asking them to disconnect from the device
***

Well, that certainly is disappointing. No wonder why dogs are man's best friend.

God knows where our cats go on their jaunts.

But one man knows exactly where his one went because the photos were up on Zoopla. Michael Hubank, who heads up Clinical Genomics at the Royal Marsden Hospital, found out his cat had a secret life next door. When Michael went to check his neighbour Ronnie's property on the estate company's website, he was stunned to see something of his in the bedroom – beloved pet Freddy.
***
As the late great Warren Zevon once sang, "Some prayers never reach the sky." And that's the case with praying for SMOD.
Earth is safe from a potential calamity-causing asteroid for the next 100 years, NASA announced on Friday.

The announcement clears up fears that had lingered since 2004, when the asteroid 9942 Apophis was identified as one of the most hazardous potential asteroids that could strike the planet. However, this has now been ruled out thanks to a growing understanding of the asteroid and its orbit by astronomers, as well as new radar observations using precise orbit analysis.
***

Hopefully it won't be tax payers flipping the bill for the Resident of the White House dog attacks. Biden's dog has attacked another person.

The Bidens' dog Major has been involved in another biting incident that required medical attention, two people with knowledge of the incident tell CNN.

The incident, which involved a National Park Service employee, took place on the White House South Lawn on Monday afternoon. The employee was working at the time and needed to stop in order to receive treatment from the White House medical unit.
First lady Jill Biden's press secretary Michael LaRosa told CNN that Major is "still adjusting to his new surroundings."
"Yes, Major nipped someone on a walk. Out of an abundance of caution, the individual was seen by WHMU and then returned to work without injury."
In the State of Wisconsin two incidents like this would more than likely put the dog on death row. Which is a shame.
***
The ONT Musical Interlude
Born on this day: 30 Mar 1945
Eric Clapton guitarist, singer, songwriter who has been a member of The Roosters, Casey Jones and the Engineers, John Mayall's Bluesbreakers, Yardbirds and Cream who had the 1967 UK No.11 single 'I Feel Free'. He was a member of Blind Faith, and later formed Derek and the Dominoes who had the 1972 UK No.7 single 'Layla'. As a solo artist Clapton scored the 1974 US No.1 single 'I Shot The Sheriff' and the 1992 UK No.5 & US No.25 single 'Tears in Heaven'. via thisdayinmusic.com
AND
Born on this day: 30 Mar 1948
Jim Dandy, from American Southern rock band Black Oak Arkansas, known for their 70s US No.1 radio hit single 'Jim Dandy To The Rescue'. via thisdayinmusic.com
***
Never stick your dick in crazy or Genius Award Winner.

Police: Florida mom shows up to daughter's school wearing boxing glove, fights child, gets arrested

Edith Riddle, 34, arrived at the school wearing a boxing glove telling school officials it was Super Glued to her wrist and she couldn't remove it, a report says.
***
I'll ignore the virtue signaling photograph. Tonight's Feel Good Story of The Day.

Volunteers Pick Up 15,700 Pounds Of Trash From The Tennessee River In 2 Days

In January, we shared a good news story about a small group of volunteers removing nearly 10,000 pounds of trash from the Tennessee River in three days.

Last weekend, volunteers removed nearly 16,000 pounds of trash in just two days.
***

Tonight's ONT has been brought to you by the Scold Patrol.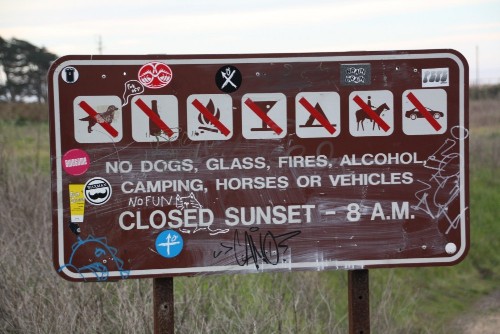 Notice: Posted with permission by the Ace Media Empire and AceCorp, LLC. The ONT often imitated never duplicated. Serving your ONT needs and desires since 2008.

posted by Misanthropic Humanitarian at
10:00 PM
|
Access Comments