« Quarantine Cafe: Breakfast Club Class of 1984 Edition
|
Main
|
The Morning Report - 3/25/21 [J.J. Sefton] »
March 24, 2021
Wednesday Overnight Open Thread (3/24/21) Minimalist Early Edition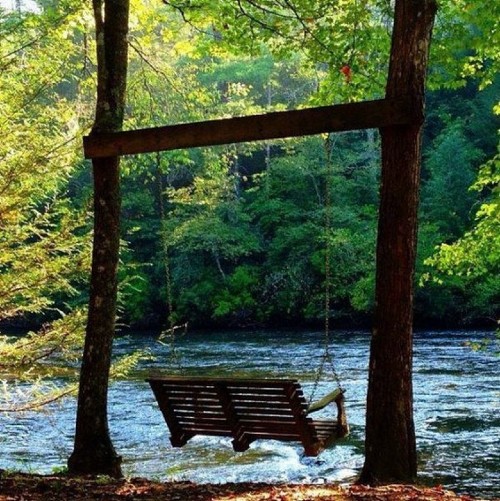 ***
The Quotes of The Day
Quote I

"Our community deserves an equitable policing system, and this helps get us one step closer to achieving that goal. I look forward to this task force getting up and running in the near future and reviewing their findings and recommendations later this year." Milwaukee Alderwoman Chantia Lewis
Quote II
'The fact we're investigating 40 assaults on officers and a member of the media as the result of one incident shows the scale of wanton disorder which took place that night,'Chief Superintendent Carolyn Belafonte
Quote III

"This Bacon has absolutely zero beef with Governor Ricketts's meat proclamation. Colorado going meatless is full of baloney." Nebraska State Rep. Don Bacon (R)
Quote IV

As for being a Christian, it is, if not a majority belief certainly a widespread one worldwide. It is still a majority in America. How can something most people believe make you an extremist? I don't know. Ask them. Sarah Hoyt
***

A couple of questions, if the Resident of The White House and his c*cks*cking VP have been vaccinated against the Chinese Kung Flu why do they still wear masks? And secondly, Just who is in charge of Uncle Joe's medication. Looks like he missed a dose.

Speaking of vaccinations..........It means I am a vaccinated person trapped inside an unvaccinated body.
A COVID Conversation I'd Like To Have...
Karen: Have you gotten your COVID shot yet?

Me: No, but I identify as a vaccinated person.

Karen: What does that mean?

Me: It means I am a vaccinated person trapped inside an unvaccinated body.

Karen: That doesn't make sense!

Me: Don't you deny my truth! That's oppression! This space is supposed to be free of vaccine-ism.

Karen: But that's crazy...There's no such thing as vaccine-ism.

Me: Yes there is. That attitude of yours is a manifestation of Vaccine Supremacy, in fact.

Karen: What do you mean?

Me: Please stop calling me "You". Please use my preferred pronoun.

Karen: What's that?

Me: I prefer to be called "Vaccinaro" or "Vaccinari". Unless I'm also identifying as female that day, in which case the acceptable pronouns are "Vaccinara" and "Vaccinaria". You are also required, because "safety" and "diversity", to suspend your version of objective reality to accept my subjective version. Otherwise, you're my enemy.
***
This looks like fun. I probably would have put a paddle or two in the canoe........
***

Facebook was and always will be garbage.

Facebook's bullying and harassment policy explicitly allows for "public figures" to be targeted in ways otherwise banned on the site, including "calls for [their] death", according to a tranche of internal moderator guidelines leaked to the Guardian.

Public figures are defined by Facebook to include people whose claim to fame may be simply a large social media following or infrequent coverage in local newspapers.

They are considered to be permissible targets for certain types of abuse "because we want to allow discussion, which often includes critical commentary of people who are featured in the news", Facebook explains to its moderators.

It comes as social networks face renewed criticism over abuse on their platforms, including of the Duke and Duchess of Sussex and of professional footballers, in particular black stars such as Marcus Rashford.Facebook, which also owns Instagram, has changed its policies in response to the criticism, introducing new rules to cover abuse sent through direct messages and committing to cooperate with law enforcement over hate speech.

In the detailed guidelines seen by the Guardian, running to more than 300 pages and dating from December 2020, Facebook spells out how it differentiates between protections for private and public individuals.
Just don't talk about "conspiracy theories".
***

Pay cuts. But what about their vacation time?

Vatican: salaries of Cardinals and department heads cut due to Covid crisis

The salaries of Cardinals will be reduced by 10%, department heads and secretaries by 8%, clergy and religious by 3%. A two-year freeze in automatic seniority increases will affect all employees from paygrade level 4 on up.
How much is the Chinese Kung Flu and how much is it because of the Left-winger pope? Being a Lutheran I haven't noticed in a reduction in potluck dinners.
***

Bullwinkel is no longer on the loose.

On March 21, 2021, at about 10:56 p.m., officers with the Eureka Police Department responded to a gas station at the 1700 block of 4th Street for the report of a robbery. The employee stated that a male, later identified as 21-year-old Jack Bullwinkel of Arcata, entered the store simulating a firearm under his shirt and demanded money. Bullwinkel fled on foot with an undisclosed amount of cash.

While the employee was attempting to phone police, Bullwinkel returned and struggled with the employee in an attempt to keep him from phoning. During the struggle, a male associated with Bullwinkel arrived on scene and assaulted the employee. The associated male was later identified as 39-year-old Bradley Mallet of Eureka. Bullwinkel then fled the scene on foot for the second time.


While responding to the scene, an EPD officer witnessed Bullwinkel running to the rear of the 1600 block of 4th Street. After a brief foot pursuit, the officer attempted to physically detain him. Bullwinkel resisted and the officer fell to the ground. According to witnesses, Bullwinkel was seen standing over the officer and was repeatedly punching him on the head and putting pressure to the neck area. A male witness ran over and made multiple attempts to get Bullwinkel off of the officer. Additional officers arrived on scene and ultimately got Bullwinkel restrained and in custody.
Moar crime........Hiker gets the better of biker.

The incident took place on a mixed-use trail and resulted in one arrest.

Dake Traphagen, 69, is in custody, charged with first-degree assault and possession of a dangerous weapon, after turning himself in to authorities yesterday. Police say there was probable cause to arrest Traphagen after a stabbing incident on the mixed-use Stewart Mountain Trail near Bellingham, Wash., on March 6.

According to the Whatcom County Sheriff's Office, Traphagen was part of a group hiking down the trail when they encountered a mountain biker, later identified as a 66-year-old male, traveling uphill. Witnesses told police that an argument ensued over "right of way." Accounts diverge regarding what happened next.

Traphagen told authorities the biker attacked him with his bike, causing the two to fall to the ground. At that point, Traphagen said he pulled out a pocket knife and stabbed the biker in self-defense.
***

To the wives of Bill Kristol, Jonah Goldberg, David French, Erik Erikson and other cucks. Please believe your husbands when they say they have a good reason their penis is shrinking.

Penises are shrinking and genitals becoming malformed because of pollution, an environmental scientist has warned in a new book detailing the challenges facing human reproduction.

Dr Shanna Swan writes that humanity is facing an "existential crisis" in fertility rates as a result of phthalates, a chemical used when manufacturing plastics that impacts the hormone-producing endocrine system.
***

Looks like the NFL can't keep this nasty story under wraps. Promising NFL QB has 14th lawsuit filed against him for inappropriate sexual contact.

Houston Texans QB Deshaun Watson called 'serial predator' in lawsuit No. 14 alleging sexual assault and inappropriate conduct

HOUSTON -- A 14th lawsuit alleging sexual assault and inappropriate conduct was filed against Deshaun Watson by a woman who says she believes the Houston Texans quarterback is a "serial predator."

The lawsuit, which was filed Monday night and appeared on the Harris County District Clerk's website Tuesday morning, alleges that Watson "assaulted and harassed Plaintiff by exposing himself to her and touching her with his penis."

The incident allegedly took place in California, just the second of the 14 allegations to take place outside the Houston area.

Prominent Texas attorneys clash in Deshaun Watson cases
The traveling massage therapist alleges that when she arrived at the address Watson gave her, he led her to a room and "locked the doors behind him." After Watson allegedly "forced Plaintiff's hand onto his penis" during the massage, he allegedly told her, "I will not have you sign a NDA but don't ever talk about this."

What say you Roger Goodell?
***

Will our friends dictators in Washington D.C. interfere with the laws of supply and demand? Time will tell.

The US has administered more than 118 million doses of covid-19 vaccines so far, and millions more are being injected every day. So far, demand from people who are desperate to get vaccinated has outstripped supply of the drugs, and when vaccine appointments are released, they're quickly scooped up.

But jurisdictions across the country may soon face the opposite problem.

As production ramps up, the US will soon have many more doses—and not enough people who want them. The change will be rapid: Rochelle Walensky, director of the Centers for Disease Control and Prevention, estimated that supply and demand could shift "in the weeks to month ahead." Walmart, a major distributor of vaccines across the country, has said that the flip could happen within a month to 45 days.

In some states, the shift from scarcity to abundance is already here. In Idaho, where 20% of people have gotten at least one shot, many appointments have gone unfilled, causing state officials to increase eligibility ahead of schedule. The state plans to open up appointments to those 55 and up beginning March 22.
***

I'm just curious if our resident bartender Bitter Clinger would do this? Experience: I was a bartender in Antarctica

'It was pretty much a given that anyone who had applied for a job on the base was trying to escape something'

Looking back, there was a clear omen of what was to come within minutes of my arrival in Antarctica. The first pallet offloaded from the plane that had brought me contained nothing but beer, and was greeted with a great cheer as it was wheeled into the research base where I was to spend the next year.

I'd wanted to visit Antarctica ever since I was a child, but in the end it was a wearying job in Silicon Valley that led me to make the leap. After a particularly bad day at the office, I thought, "Where's the farthest I can go to get away?" To my delight, a quick internet search revealed work was available at three US research stations. I convinced the right people I was the man they needed to look after the liquid nitrogen and helium used as coolants for the radio telescopes at the South Pole Station.
***
The ONT Musical Interlude
On this day: March 24, 2020 - Bill Rieflin
American musician Bill Rieflin died age 59. Rieflin came to prominence in the 1990s mainly for his work as a drummer with groups (particularly in the industrial rock and industrial metal scenes) such as Ministry, the Revolting Cocks, Swans, Chris Connelly, and Nine Inch Nails. He worked regularly with R.E.M. following the retirement of Bill Berry in 1997. He was a member of King Crimson from 2013 until his death. via thisdayinmusic.com
AND
Born this day: March 24, 1949 - Nick Lowe
English singer-songwriter, musician, and producer Nick Lowe who was a member of the pub rock group Brinsley Schwarz and Rockpile and is now a solo artist. Lowe had the 1978 UK No.7 single 'I Love The Sound Of Breaking Glass' and 1979 UK No.12 single 'Cruel To Be Kind'. viathisdayinmusic.com
***
Underage, smirking and drunk is no way to go through life unless you are a Genius Award Winner.

CULVER, Ind. (WNDU) - A woman is facing drunk driving charges after crashing a car into a lake over the weekend in Marshall County.

Police officers were called to the area of E. Shore Drive and 18B Road in Culver just before 5 a.m. on Saturday.

When they arrived, they found a vehicle submerged in Lake Maxinkuckee.

The driver, identified as 19-year-old Lyndsey Price of Plymouth, was suspected of driving drunk.
***
A story with several themes, Good news, bad news, Genius Award Winner and Feel Good Story of The Day all wrapped up into one story.

How much does $915 in pennies weigh? Though it may sound like the kind of hypothetical scenario that could only come up in guessing contest or a job interview, one Georgia man learned the answer the hard way when he woke up to find that a 504-pound mountain of grease-covered coins had been dumped on his driveway in the middle of the night by his disgruntled former employer in lieu of his final paycheck, several local news outlets reported. The pennies were topped with an envelope containing his last pay stub and a letter with only two words: "Fuck you."

Andreas Flaten of Fayetteville told CBS affiliate WGCL-TV that after deciding to quit his job at AOK Walker Luxury Autoworks in Peachtree City last November, his boss, Miles Walker, was visibly upset.

When WGCL asked Walker if he knew anything about the pennies he confirmed he was the one behind the puerile revenge plot.

"I know tons about it, what's wrong with it?" Walker shot back. "It doesn't matter, he got paid, that's all that matter. He's a fucking weenie for even bringing it up."

Upset that the local news media had given Flaten a platform to reveal what had happened, an angry Walker then told the reporter that "you guys are what's wrong with the world, now get the fuck off my property."
***

Tonight's ONT has been brought to you by Prayer.

Notice: Posted with permission by the Ace Media Empire, AceCorp, LLC and Misanthropic Humanitarian Enterprises. Just a friendly reminder: No more credit from the liquor store.


posted by Misanthropic Humanitarian at
09:53 PM
|
Access Comments