« Quarantine Cafe: Dog Invents New Cryptocurrency, Consisting of a Leaf Edition
|
Main
|
The Morning Report - 3/23/21 [J.J. Sefton] »
March 22, 2021
Monday Overnight Open Thread (3/22/21)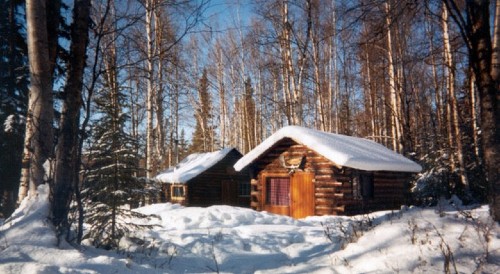 ***
The Quotes of The Day
Quote I

"We've been concerned throughout this pandemic about the level of prolonged stress, exacerbated by the grief, trauma and isolation that Americans are experiencing," "This survey reveals a secondary crisis that is likely to have persistent, serious mental and physical health consequences for years to come." APA CEO Arther C. Evans Jr.
Quote II

That's what the pandemic is for these people. It's their war. It's something that lets them transcend their boring lives. Kurt Schlichter
Quote III

"I said, reverse discrimination, I said let's talk about — you can't just make things equal. You have to go back and make up for the past just like we have to go back and make up for the past of what we did to black people even though it was our ancestors and we weren't around. We are s till responsible just like men are still responsible for moving over for women." Chelsea Handler
Quote IV

"There is simply no question that millions of illegal immigrants will receive billions of dollars in COVID relief checks. This highlights an even more disturbing fact—illegal immigrants are being issued Social Security numbers in large numbers. This is a clear indication that America is simply not serious about enforcing its immigration laws." Steven Camarota, director of research for the Center for Immigration Studies
Quote V

"Let's just say if I were him, I'd be very worried about this possibility," National Review's Rich Lowry
***

Ahhh social engineering. Some troops disappointed by check-the-block extremism stand-downs, others laud commanders

Every unit in the military has until April 1 to sit down with its troops and talk about what extremism is and why it's incompatible with military service, but that training has proven to look very different across formations.

Some troops who responded to a Military Times call-out said their trainers made comments undermining the stand-down during the discussions, while others were disheartened by how short and non-interactive their stand-downs were. Others, though, said their commands went above and beyond, and they appreciated the effort.

"The stand-down script seemed forced and leadership at times would make it a verbal point that 'we have to do this,' obviously not authentically interested in leading the discussions or covering the required topics," a Naval Air Station Jacksonville, Florida, lieutenant told Military Times. "They also seemed reluctant to have in-depth discussions, brushing off questions, or just moving the conversation to the next topic. It was very surface-level, without significant substance."

Defense Department guidance for this one-day stand-down includes a few discussion points and a requirement to report its completion. Officials have said it's open-ended to allow commanders to tailor it to their troops, but according to some, that has looked more like the bare minimum.

Part of this was by design: Defense Secretary Lloyd Austin put out some rough guidance that included the oath of office/enlistment, case studies of extremism and some discussion questions and answers.

The idea was for commanders to take the lead on how it would be implemented, with the ability to add to it, make it remote or otherwise adjust it according to each unit's priorities.

"For us here at the Pentagon, we're far detached from that," Senior Enlisted Advisor to the Chairman Ramon Colon-Lopez. "So we have to be able to trust those commanders in the field to be able to fix the behavior."

At Seymour Johnson Air Force Base, North Carolina, according to an enlisted airman, the one-day training was cut down to 30 minutes because leadership deemed it too time-consuming.

"Typically I don't really complain but this seems to be the attitude towards every non-mission training," he told Military Times, adding that a recent suicide training was also cut down to five minutes after an accompanying video failed to work.

"Forced" was a common sentiment among troops who responded to Military Times' call-out

Truth or satire? Billions In Damages As Military Allows Women To Park The Tanks H/T redc1c4
***

It's time to leave. Leave now. The government of Afghanistan is willing to share power with the the Taliban.

"We responded to the proposals, but not in writing, we had a meeting of the High Council for National Reconciliation and there we decided that we are not against dividing powers. We shared our assessments on all these issues such as how to preserve Afghanistan's constitution, strengthen institutions and prevent the system's collapse," Abdullah Abdullah, head of the Afghan government's High Council for National Reconciliation, told Russia's Tass news service in an interview Sunday.

"As for the mere idea of dividing powers before holding the election, we told the Americans that we could discuss this with the Taliban," Abdullah said.

Afghan President Ashraf Ghani made a similar point last week, saying his vision of "power sharing" involved the Taliban running candidates in fair elections and abiding by the results, rather than forming a joint government with the jihadi extremists or retiring from his own office so a hybrid Taliban-Kabul interim government could take over.

"If the Taliban are ready to participate in elections tomorrow, we are ready. But without elections, I am not ready to transfer the power to my successor," Ghani said last Tuesday.
If they want to live in their 7th century squalor and participate in tribal wars let them. Our service people need to be removed.
***

When Trump supporters descend on The Swamp Washington, D.C. to protest the November 6th elections they are guilty of sedition. We are conspiracy theorists.

However, Democrats are living proof of election conspiracies.

A source told Politico's Playbook the Democrats are going all in to reverse the Republican victory in Iowa's 2nd District. Mariannette Miller-Meeks defeated Rita Hart by six votes.

The Democrats have not taken a hard stance publically, but the source said the top people in the House Democratic leadership "blessed" the efforts to oust Miller-Meeks.
***

Nothing says caring like Office of Economic Impact and Diversity

The Equity in Energy initiative is designed to expand the inclusion and participation of individuals in underserved communities, such as minorities, women, veterans, and formerly incarcerated persons, in all the programs of the Department of Energy and in the private energy sector. Equity in Energy is working to secure America's national security and energy dominance through maximizing and engaging all human capital to ensure America's independence for generations to come.
H/T Isophorone Blog
***

Thinking about entering the Kamala "The San Francisco Headhunter" Pool? Here's some material to help you with your wager/entry for when Slow Joe goes down.

Dead before Christmas? The next upgrade for Air Force One.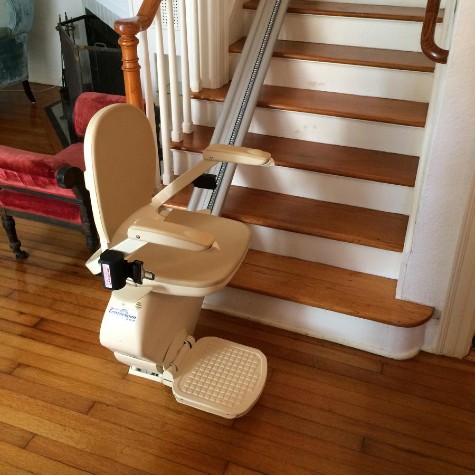 ***

You can't have it both ways Resident of the White House. Liars gotta lie.

Let's just see how long before the sun-setting Joe Biden tells us no more gas powered vehicles.

We likely won't know the details surrounding President Joe Biden's plans on fuel economy and vehicle emissions regulations until this summer at the earliest, but both of California's senators want the president to get tough on the internal-combustion engine. Sens. Dianne Feinstein and Alex Padilla, both Democrats, have urged Biden to follow the state's lead and set a date to end the sale of cars powered by fossil fuels, Reuters reports.

"We write to urge you to maintain states' authority to set vehicle emissions standards necessary to protect the health and welfare of their people … Importantly, California and other states need a strong federal partner," the senators said in a joint letter to the president Monday.

Sen. Padilla and Sen. Feinstein's office declined to comment further. The White House did not respond to a request for comment.
***

God willing and there isn't SMOD. William Shatner will be having one hell of a party later this year.

Star Trek's William Shatner is okay with not returning to his iconic role, but he'll celebrate his 90th birthday back on the bridge of the USS Enterprise. Shatner will partake in a two-day event at the Star Trek: The Original Series Set Tour site in Ticonderoga, New York. The exhibit is famed among fans for its replica of the bridge set where Shatner gave orders as Captain James T. Kirk in Star Trek: The Original Series. The two-day event begins on July 23rd (a belated celebration coming a few months after his actual birthday in March), with the COVID-19 mask and social distancing rules still in effect. The Star Trek: The Original Series: Set Tour website has additional information:

"Join us to celebrate William Shatner's 90th birthday!!! On July 23, 2021 Mr. Shatner will be visiting the amazing Star Trek Tour set recreation. At this time all events still fall under Covid restrictions. Masks, smaller groups, and distancing will be strictly enforced."

The limited $1500 all-inclusive packages will let fans participate in Shatner's 90th Birthday Dinner
***

I don't hate them if they obey the damn rules of the road. Why do drivers hate cyclists?

New York City has averaged more than 100 cyclist deaths a year for two years in a row. It's a deeply disturbing trend, and it's playing out across much of the country: fatal bike accidents have been on a steep incline since 2016. With more cyclists on the roads since the beginning of the pandemic (remember the nationwide "bike shortage" last spring?) and the length of legislative time it takes to put aside protected bike lanes (that's to say, lanes with an actual physical barrier between bikers and vehicles), the problem will likely get worse before it gets better.

What's causing all of these accidents? There are logistical issues at play, of course. Roads are only so wide. But part of the issue is an ongoing psychological warfare between drivers and cyclists.

A study released in 2017 by Portland State University, which surveyed 676 frequent drivers across the country, found that drivers are more worried about not inconveniencing cars behind them than the welfare of cyclists. These drivers are willing to make "unsafe passes" if it means keeping the flow of traffic moving. In 2019, meanwhile, research out of Australia exhibited that drivers don't view cyclists as fully human.
***
Bernie Sanders is a warped old Commie, seething with greed, hate and envy.

Progressive Vermont Senator Bernie Sanders suplexed tech billionaire Elon Musk in a Sunday tweet, excoriating the SpaceX CEO for pouring money into interplanetary space travel ambitions while inequality persists here on Earth.

"Space travel is an exciting idea, but right now we need to focus on Earth and create a progressive tax system so that children don't go hungry, people are not homeless and all Americans have healthcare," Sanders said. "The level of inequality in America is obscene and a threat to our democracy."

The tiff — and its background, which we'll get into below — are a crystal-clear illustration of a widespread tension in contemporary views of the future: whether we should wait until everyone is taken care of on our home planet before taking on the incredibly expensive task of sending people to other worlds, or whether it's feasible to pursue both tasks simultaneously.
So Bernie, how many hungry are shacking up in your 3 homes? Has your wife driven anymore colleges out of business lately?
***
The ONT Musical Interlude
Born on this day: March 22, 1943 - George Benson
American musician, guitarist, and singer-songwriter George Benson. His album Breezin' was certified triple-platinum, hitting No. 1 on the Billboard album chart in 1976 and has since released over 30 albums. via thisdayinmusic.com
AND
Born on this day: March 22, 1948 - Andrew Lloyd Webber
English composer and impresario of musical theatre Andrew Lloyd Webber. He has composed 13 musicals and several of his songs have been widely recorded and were hits; 'All I Ask of You' from The Phantom of the Opera, 'I Don't Know How to Love Him' from Jesus Christ Superstar, 'Don't Cry for Me, Argentina' from Evita, and 'Any Dream Will Do' from Joseph and the Amazing Technicolor Dreamcoat. Lloyd Webber was knighted in the 1992 Birthday Honours. via thisdayinmusic.com
***

Plenty of alcohol. No wedding cake = Genius Award Winners.

MARCH 21--Along with the drunken collegians rampaging across Florida this weekend, a couple in their forties allegedly engaged in an illicit spring break encounter that ended with their arrest for lewd behavior in public, records show.

According to police, Grant Mulder, 48, and Lauren Baugh, 41, were spotted Saturday afternoon around 1:45 PM trysting in Largo Central Park in Largo, a city in the Tampa Bay area. The couple, cops say, were spotted near a veterans memorial inside the 70-acre park (seen below).

As detailed in one arrest affidavit, a Largo Police Department officer witnessed Baugh "lying on her back with her legs spread apart and her vulva exposed as her boyfriend and co-defendant performed cunnilingus on her."

For those unfamiliar with the term, Officer Lawrence Trinka noted in a second affidavit that cunnilingus was "better known as the union of the mouth with the vulva."

Mulder and Baugh, the patrolman reported, were visible to park patrons as well as pedestrians and motorists passing by on a "highly trafficked roadway" adjacent to the park. The affidavits state that there was an "indication of alcohol influence" with regard to both defendants.
***

Collette Divitto is truly an inspiration and Tonight's Feel Good Story of The Day.

Baker with Down syndrome is rejected from every bakery, so she opens her own shop instead

Yes, it's an older story. But still a Feel Good Story. H/T Wyatt Earp
***
Tonight's ONT has been brought to you by the KarenMobile.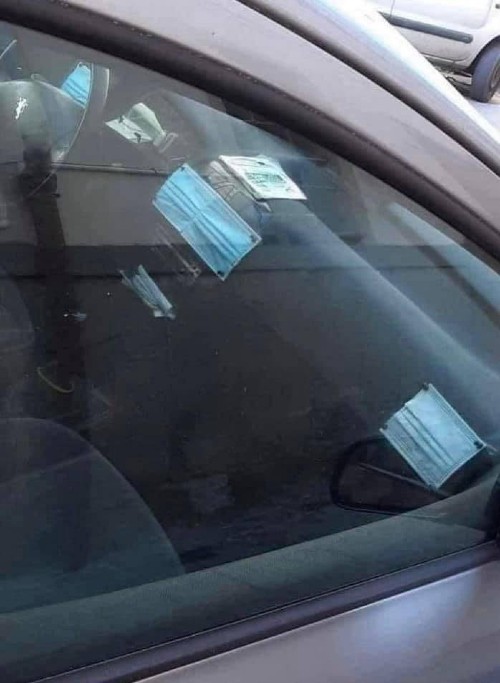 Notice: Posted with permission by the Ace Media Empire, AceCorp, LLC. and Misanthropic Humanitarian Enterprises. The ONT, serving your late night requirements since 2008.

posted by Misanthropic Humanitarian at
10:00 PM
|
Access Comments