« Bad dream: encountering The Woke in a criminal trial [KT]
|
Main
|
Ace of Spades Pet Thread »
February 27, 2021
Saturday Gardening and Puttering Thread, February 27 [KT]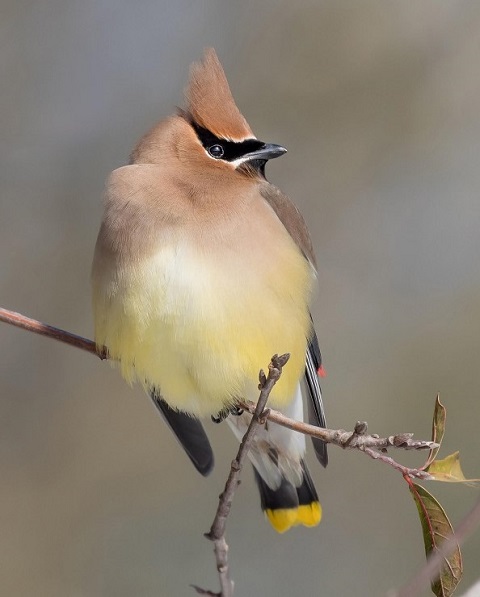 Hi, everybody! Had a chance to go outdoors? What's it like where you are? Windy here.
We have the best lurkers here at AoSHQ. Look at the photo above, which was taken by a Lurker's Wife! And there's another one below the fold.
I follow your postings every Saturday. Please see two pictures my wife took during the top (or bottom) of the Texas storm.
Wow.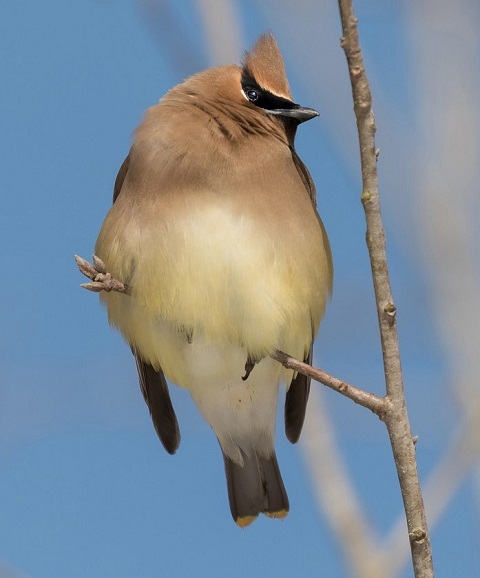 Those birds were identified by our Lurker. Want to take a guess?
Oh, yeah. Bird Dog at Maggie's Farm posted a photo of a rare bird. Wonder if it's some sort of cousin to the ones above?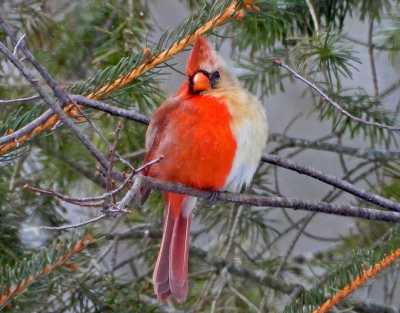 Artful Ice
Attached is a photo I took this morning of some of the crystallized landscaping in my neighborhood here in north Fort Worth...most of the snow is already gone today, glad I got a chance to capture this at least.

I'm not a gardener - I have a plant that I've dragged between three homes that manages to live in spite of me, that's about the extent of it, but I do love all the great photos on the garden thread! Thanks for all the work.

jerake75
This is a great photo. The weather seems to have produced a few casualties on the right, though: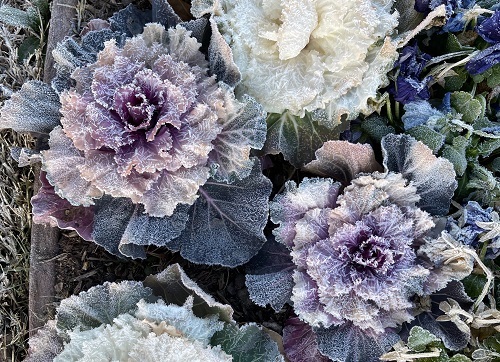 Caught this driving into town. The ice was all sparkling and stuff. This my camera from a Samsung phone. Not sure it captures the effect.

Paladin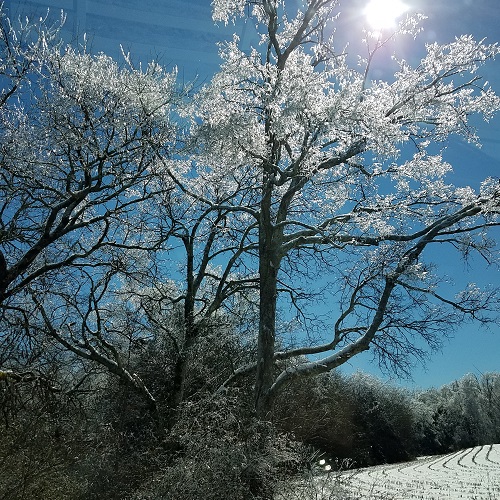 Gorgeous, don't you think?
And from Don in Kansas during a real cold snap:
A detail from my front door this morning.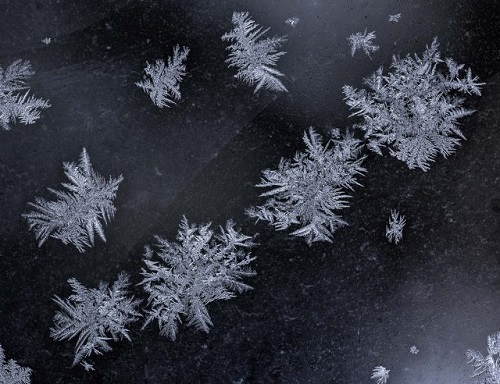 Beauty is where you find it. But BRRRRRR.
Spring is coming
From Diogenes on Crocus:
I like them as they always defy the winter. A hearty and robust little flower.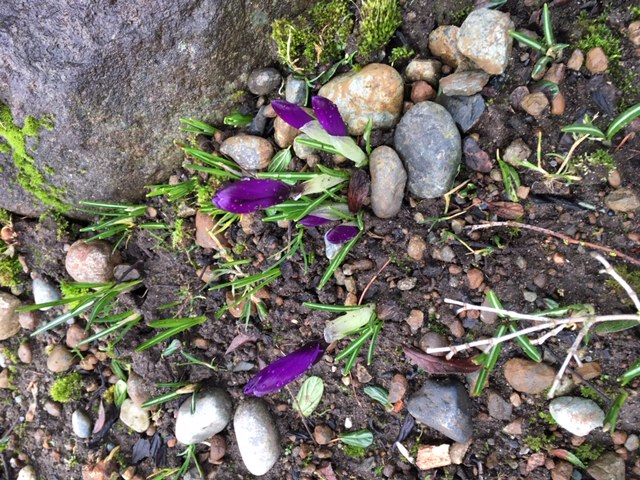 Yes!
Last Week
banana Dream posted a link to a video on the not-too-successful efforts of a chemistry guy to make transparent wood.
The guy that does all the chemistry stuff on youtube tried the transparent wood with limited success:

No where as good as his TP moonshine but I think he's always entertaining.
Thanks for the report, on behalf of all those stir-crazy wood shop Morons out there.
Members of The Horde are also ordering seeds and plants. You got anything to report this week?
Protected Gardening
Nick sent the following near the end of January:
Hi there. Loooong time reader/lurker on the AoS blog, and this is the first time I'm chiming in/piping up. I started gardening this year after being sent home to "work remotely", and I've been doing it ever since. I'm in the southern foothills of the Adirondacks in upstate NY. All winter, I've been winter gardening in greenhouses. I heated and lit my big greenhouse (20' x 8') until December, when it got too expensive to do so. My wife bought me a "little" (4'x4') greenhouse kit for Christmas, so I adapted it to use thicker plastic and set it up with an under-desk space heater a few days ago in a bid to save my warm-loving plants.

The cold greenhouse interior, with a space heater on "don't freeze" mode trying to keep my potatoes going for a few more weeks. I took this picture last night. I'm getting daytime highs near 95 in here on sunny days, but the nights are cold.
Brave.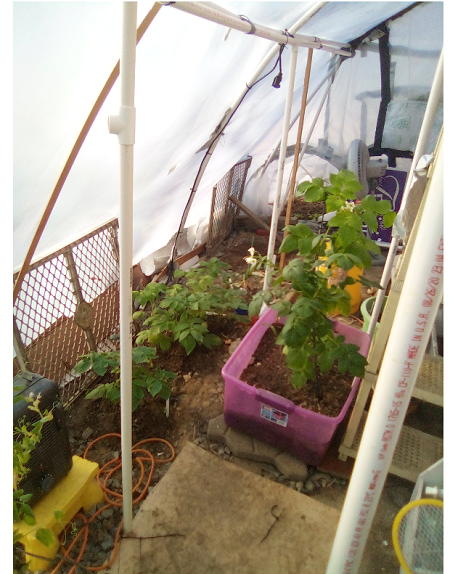 The mini-greenhouse - exterior. I replaced the cover that came with it (flimsy anyway) with my own 6-mil UV treated plastic sheeting - the same stuff I built the big one out of. I'm able to maintain a constant 65 degrees in here on 600 watts of power. I expect this will improve as the season progresses. All lighting is LED - a combination of GE grow and Sansa bulbs. All combined it's about 120 watts for lighting.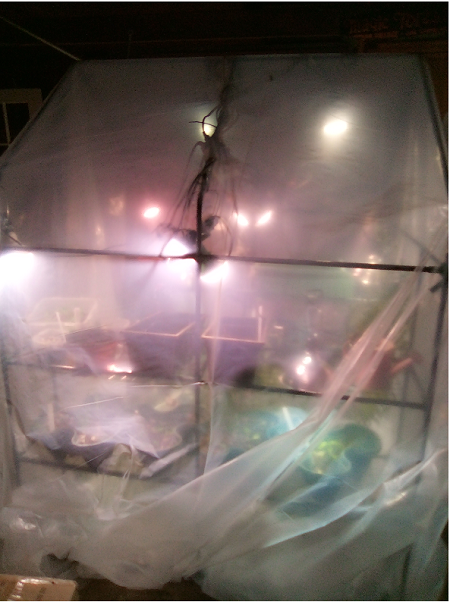 The best shot of the mini-greenhouse interior I could get. Counter-clockwise from left. 2 levels of lettuce, container with borage, sunflowers and peas, 2 tomato plants and then more lettuce. I brought one potato plant that was in a bucket in here too. They've only been in here for 3 days now, so not sure how well this works yet, but it's 9 degrees out, and this is what they look like :)

Feel free to use the images and let me know if you like the topic - I'm going to be using the cold greenhouse to give myself an edge come spring in the outdoor garden (I hope!).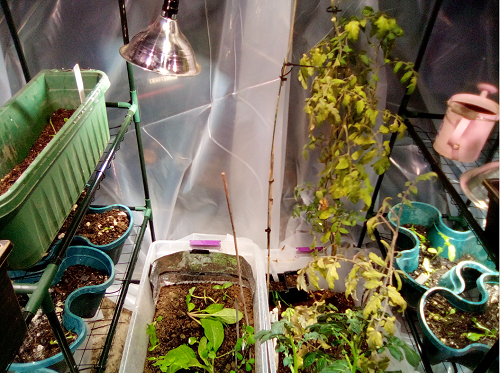 We enjoy seeing these photos in the winter, and would like to see how things go in the spring, too. Thanks!
Do you have any questions for Nick in upstate NY? I think the outdoor shot of the greenhouse enclosure looks kind of ghostly.
Farm Life
Over at American Digest, there was a piece on a Mennonite family that makes Sorghum syrup as part of Gerard's "Great Americans" series. Maybe you would like to order some.
Muddy Pond Sorghum is a manufacturer and seller of 100% pure sorghum syrup. We also offer pure honey, and sorghum barbecue sauce, all made by the Guenther family. Our mill is located midway between Nashville and Knoxville in the hills of Tennessee. Come visit us during September and October and watch us make sorghum syrup.
Gardens of and Puttering By The Horde
[Here] is an image of the snow 'n ice by the swimming pool. All told, we prolly had around 7" total. Other areas had a lot more. I'm quite satisfied with what we had - and as much as I like cold WX, I won't miss it now that it's gone. Well, not until we're in 100 degree days, anyway. (Dr_No)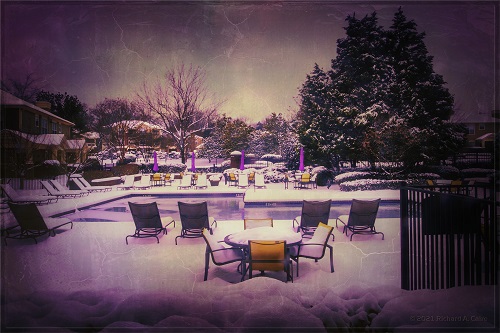 He was also inspired by The Famous Pat*'s Gardening Thread reminder:
Remember: We are not The Deplorables. We are The Unconquerables!
to create some artwork: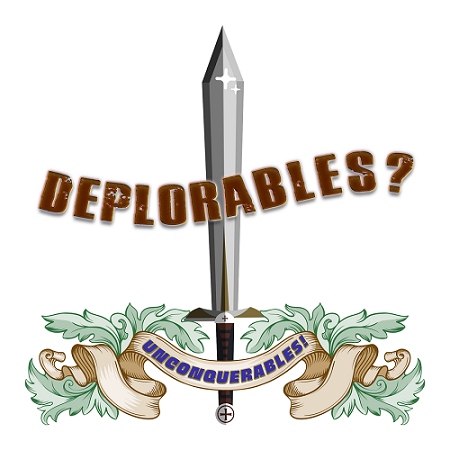 Fun!
If you would like to send information and/or photos for the Saturday Gardening Thread, the address is:
ktinthegarden
at that g mail dot com place
Include the nic by which you wish to be known when you comment at AoSHQ,
unless you want to remain a lurker.


posted by Open Blogger at
01:17 PM
|
Access Comments