« Saturday Gardening and Puttering Thread, February 27 [KT]
|
Main
|
Saturday Afternoon Chess thread 02-27-2021 »
February 27, 2021
Ace of Spades Pet Thread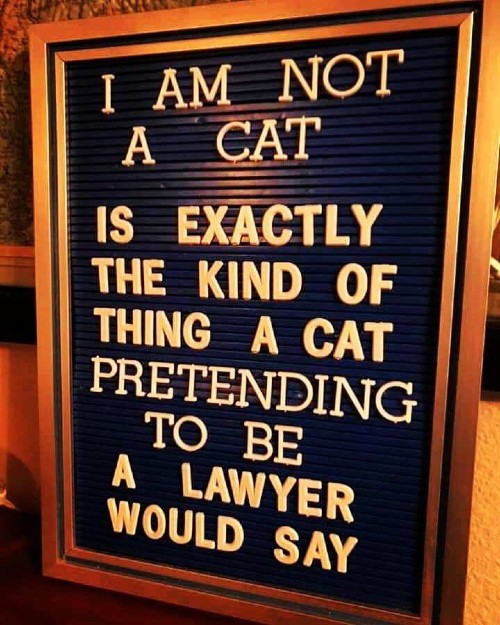 ***

Good afternoon and welcome to the almost world famous Ace of Spades Pet Thread. Sure it's the middle of Saturday afternoon, but kick back and enjoy the world of animals.

***

Saying good bye to a pet is saying good bye to a family member. Everybody says good bye and mourns in different fashions.
***
The following video was submitted by JR. I bet our Moron Hrothgar will relate to this.

***

Not quite the kiss she was looking for.
***

The road to hell trouble is paved with good intentions.
***
Meet The PetMorons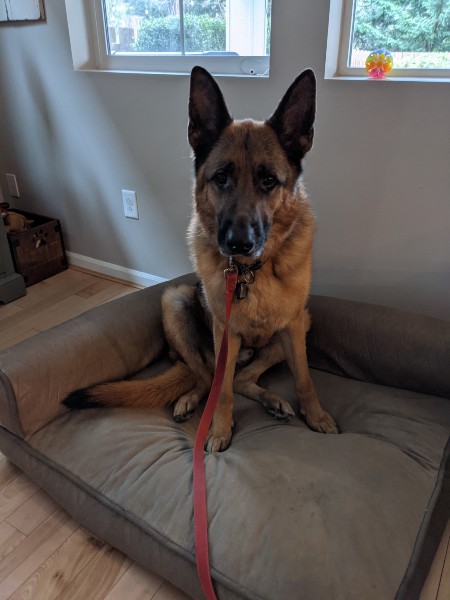 Hi there!

This is my gsd Krieger. He's on a tie-out in this picture because we're keeping him on low activity for a few weeks to try and heal a knee strain. He, of course, strenuously objects to not being with his people constantly. He's a pretty typical shepherd in that he's smart but nervous, and thinks cats cannot be trusted. -Funsize
Isn't attempting to keep active pets down a hoot? Hope the old wheels are recovering nicely. Knee issues are nothing to trivialize. Tell Krieger at least he's not wearing the Cone of Shame. Good to hear from you.
***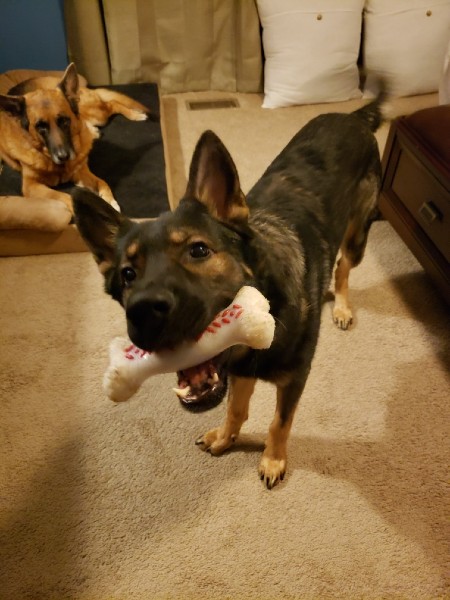 Mis Hum,

First thank you so much for your blogs I look forward to reading them every evening and especially the Pet Thread on Saturdays. I primarily lurk as redinabluestate. The horde is way too quick for me to keep up with.

This will be the second appearance on the world famous AOS Pet Thread by my best friend Luca. We got him in July 2019 and he will be two years old in March. I'm in sales and I am used to being on the road at least two weeks out of every month. Due to The Chinese Kung Flu I've been forced to be home working in my basement for almost a full year (come to think of it I should have run for President!). My company will not allow travel, even locally, or meetings with clients or other employees. It's been very depressing. Luca has become my constant companion. As the picture shows he loves nothing more than to play. He is the happiest dog I have ever had and he couldn't have come into my life at a better time. This picture shows his way of saying time for a break and have some fun! (Please note the tail which is a blur in the picture.) The other shepherd is Bella who believes that all this frivolity and silliness is beneath her. Dogs are proof that God is love. - redinabluestate
You're welcome for the Pet Thread. I'm happy to provide an outlet for pet lovers like you. It certainly appears that Luca is quite the cubicle mate. Good on you for having two wonder critters there. Thanks for sharing.
***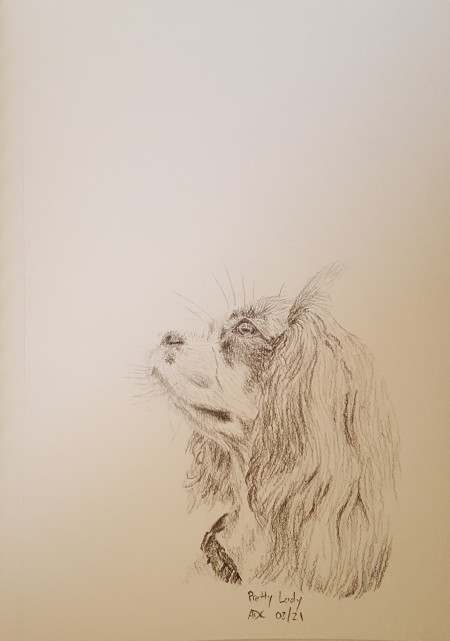 Lady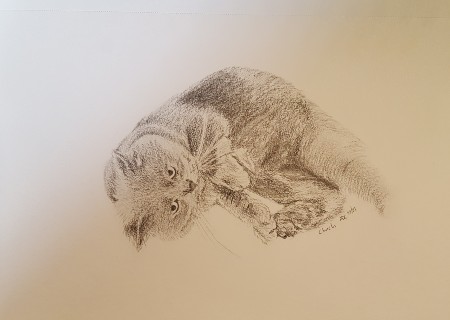 (Church)
The first is Lady, and she belongs to some old friends I knew before I left California. I love everything about her adorable little face, and it was a lot of fun to draw her wavy ears. She has a bunch of nicknames, including Pretty Lady, and I think that suits her well.

The second is Church. He belongs to a friend from work. I was able to finish the portrait at the end of a rough week for both of us, so it was a nice part of the weekend. You can tell he is super spoiled. He is a fluffy little flood.

I'd be happy to sketch for a fee. it's a labor of love. if you know anyone who wants a pet portrait feel free to send my email address along. - Sobek Pundit

Once again your work astounds me. You are quite talented and I can just sense those pets here in real life. Thank you for your work.
***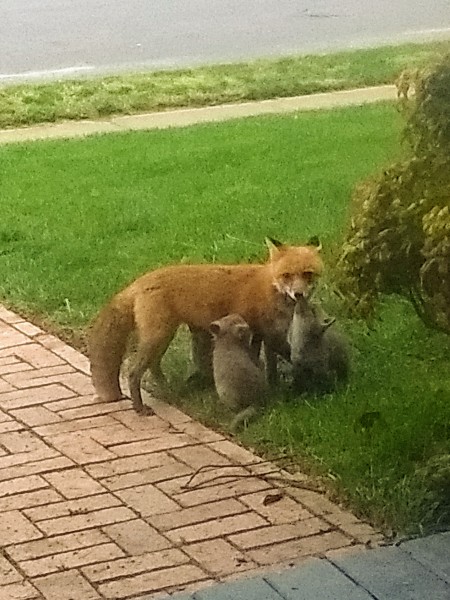 MH
We have foxes in our neighborhood that like to dig a home under our porch. Here is a picture from a couple of years ago. The vixen has a bum leg, but several of my neighbors have seen her roaming around, even recently. Enjoy! - Isophorone Blog

I've seen a number of foxes in the wild. But, I've never seen a mamma with kits. Awesome photo. Thanks for contributing a good wildlife photo from the Swamp area. :)
***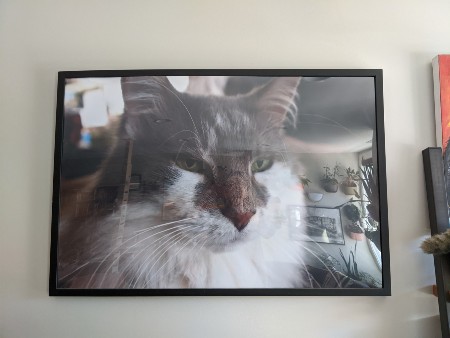 (Jimmy)
&&&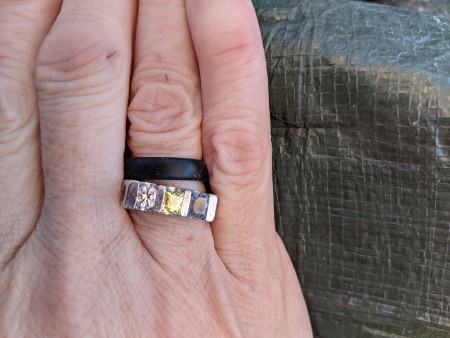 &&&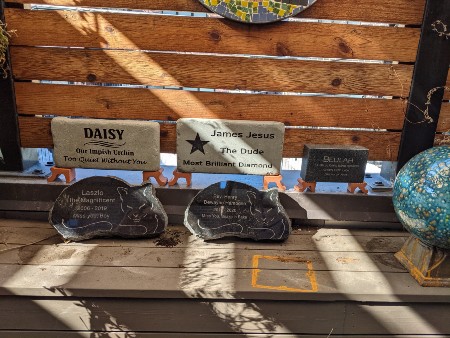 &&&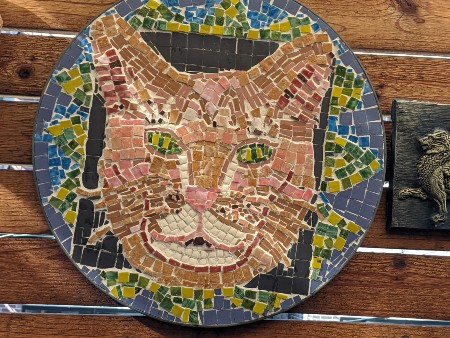 Hiya,
This is SNAB, a/k/a Whipsaw. The photos are of my pet memorials. My beloved Jimmy is the dude in the black and white photo. He is also the middle stone in the ring in the next photo. It's a yellow diamond made from his ashes. He died a year to the day after my father died. I miss him terribly. He was a scruffy stray in Madison, Wisconsin. I found him eating birdseed. I said, Hey kitty, would you like some food? He jumped into my arms and we were together for next sixteen years. Another photo shows memorial stones I have in my roof garden and a large circular mosaic of Stan the Man Unusual, Maynard Maynardahanrahanahan O'Toole, Leftenant Sunshine, the Blonde Panther of Love, our Beloved Dingdong Daddio. He was the runt in his litter who grew into an enormous beautiful cat. He wasn't very bright and I attributed it to his mother having busied herself with the other kittens and inadvertently sitting on his head and depriving his brain of oxygen. Nevertheless, he persisted.

Thanks for sharing your beautiful tributes to your cats. It really sounds like they were full of personality. Plus they had great nicknames!! Poor kitteh scrounging in Madison, Yuck. Anyway he made it to a great home. We appreciate your contribution today. Thanks.
***

Well that wraps up another great pet thread. A big thank to all of you who submitted stories and pet and/or animal photos.
If you have something animal related you want to share you can reach us here at petmorons at g mail dot com.
God willing and the creeks don't rise we will see you next Saturday. Have a great week!


posted by Misanthropic Humanitarian at
03:01 PM
|
Access Comments