« Thread before the Gardening Thread, Halloween Edition [KT]
|
Main
|
Ace of Spades Pet Thread »
October 31, 2020
Saturday Gardening and Puttering Thread, Halloween [KT]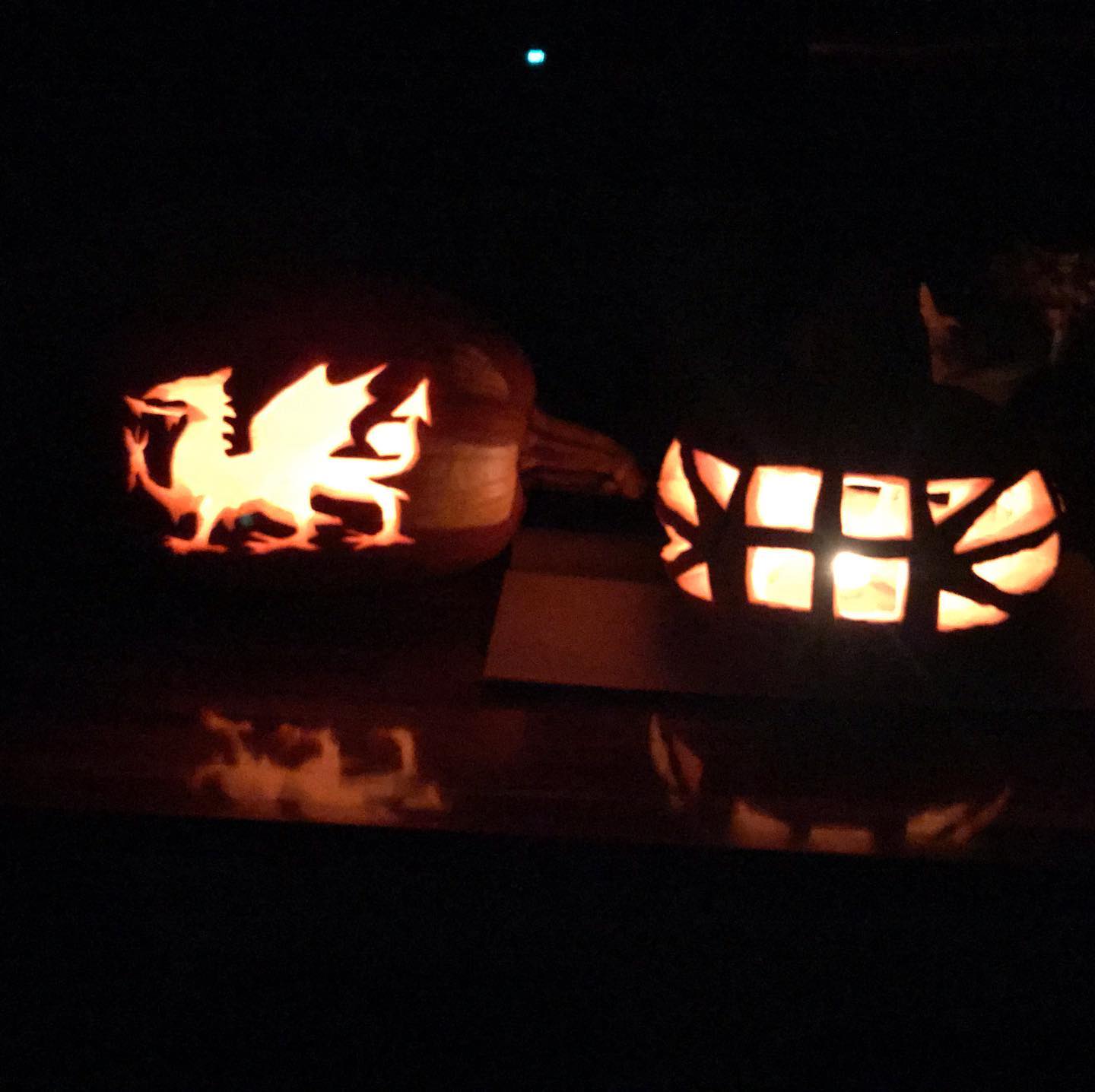 Happy Halloween! Do any decorating this year? The carved fruits above come courtesy of the Niece Network. Closeups below.
Pumpkin Carving 2020: reminiscent of travels gone by--a Welsh dragon and a design from a ring I bought at Edinburgh Castle. All made possible by a nice neighbor who's family owns a pumpkin patch and left these on our porch!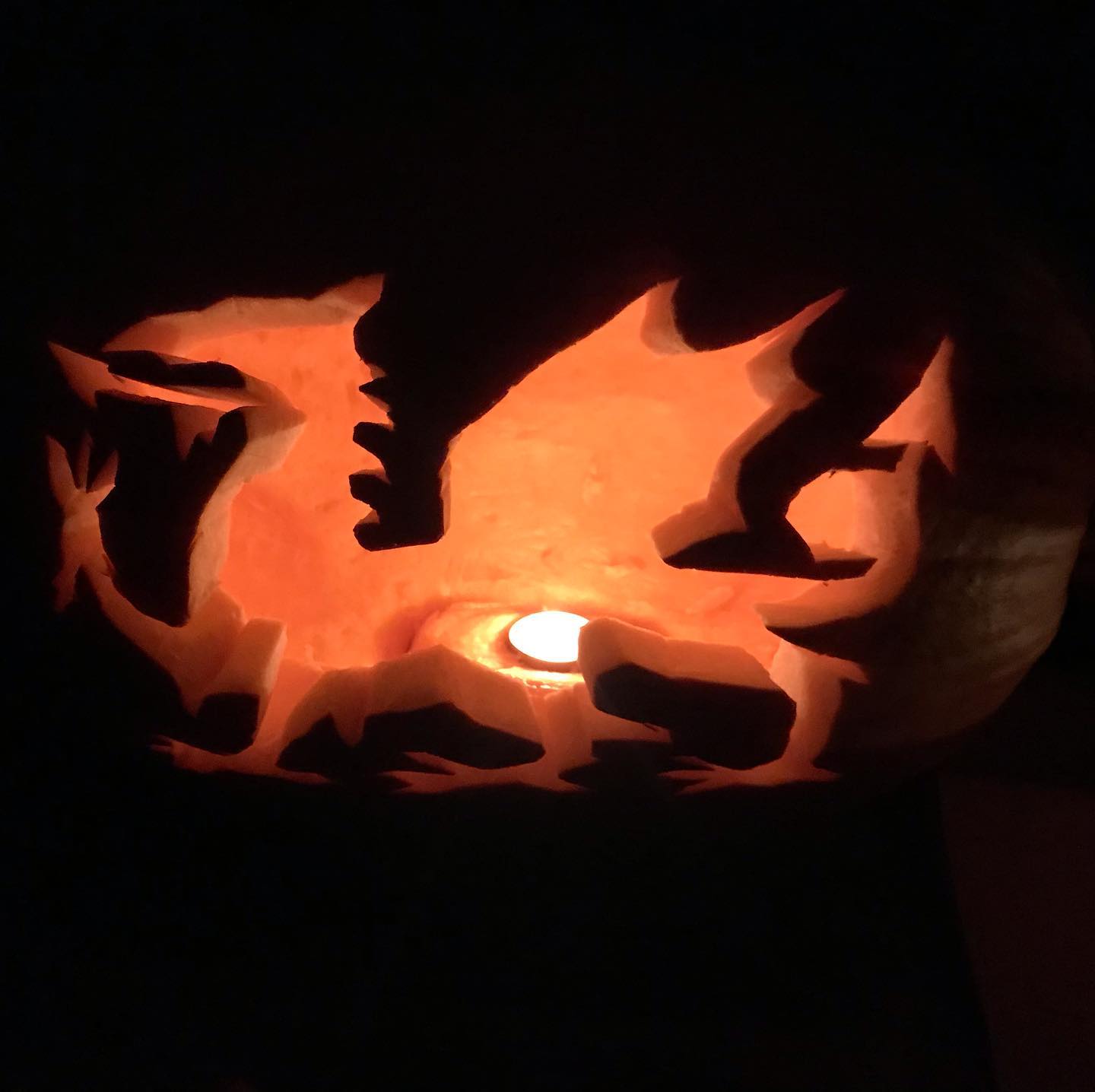 The design on this one goes all the way around the pumpkin.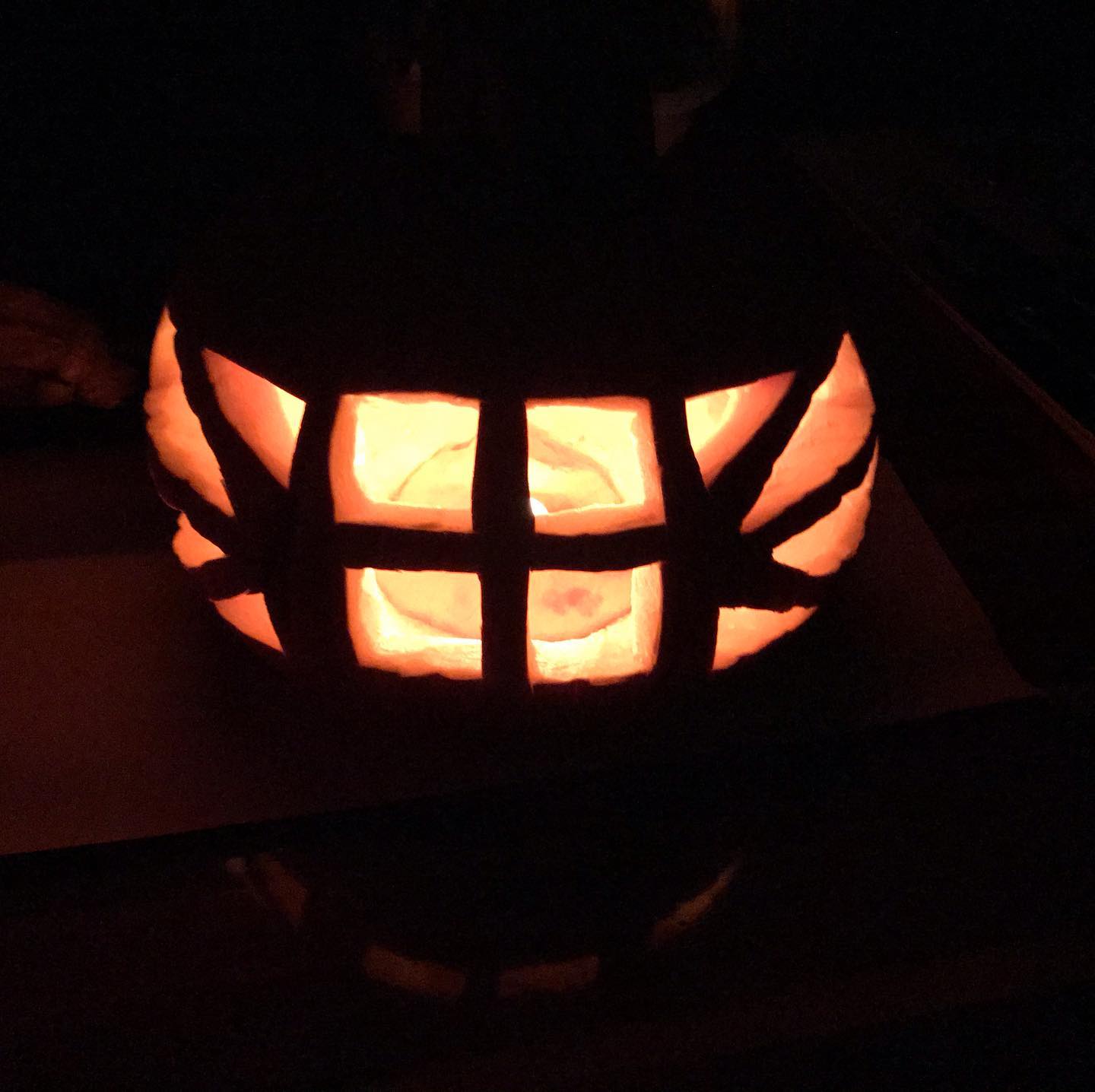 Indoor Plant (for most people)
Ready for some indoor plants? This one seems like a nice transition from Halloween to the winter holidays. A Soft Monkey Tail Cactus. Don't touch it. From Bolivia. Survives harsh climactic conditions.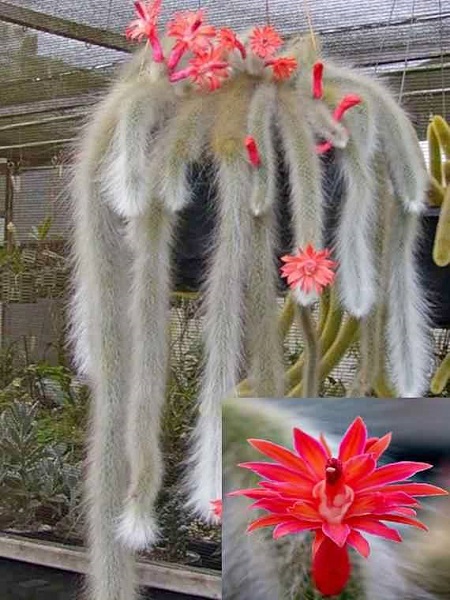 Tools
It's fall clean-up time. Have any new tools or tool needs? Via Powerline, a less-than-optimal option, I think. My cousin did well recently at cutting up a little fallen tree with her rather ordinary little chainsaw. Got a new favorite?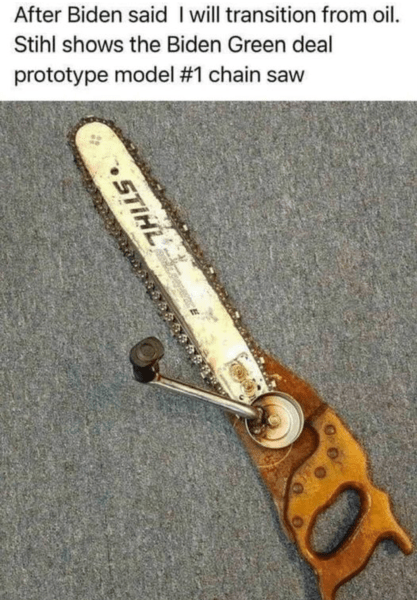 The Edible Garden
I thought we would not have any pecans this year because so many of them turned black and fell off. Despite that and the squirrels though, we had a good crop anyway, way more than we will use.

It's odd that our best producing tree is the most damaged one. Half of it was broken off by a pine tree that fell on it when the tornado came thru the yard a few years back.

- f'd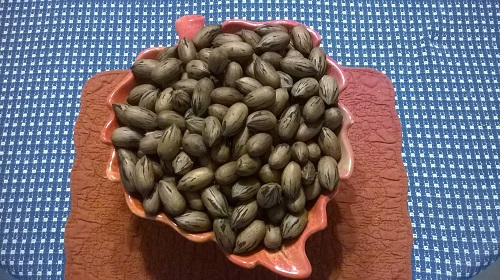 Mmmm. Pecans. Dramatic story about the tornado.
Hey,

This is my little two-foot tall key lime tree. It's inside for the winter. The pen points to the two limes already growing. It has about two dozen bud clusters.

Fresh, homegrown citrus, in Minnesota. In November. Grow lights do amazing things. And this is an inexpensive one that is really just a supplement to natural light.

Cheers,
Gordon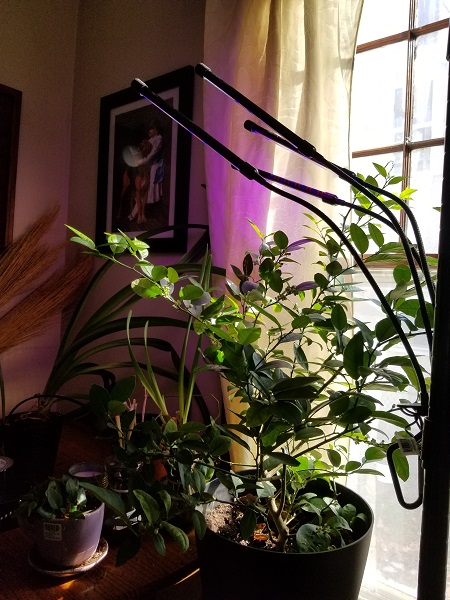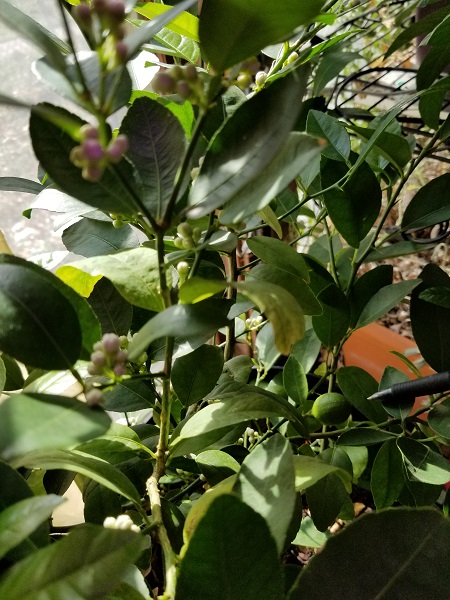 Gardens of The Horde
I neglected to get the nic of this member of The Horde, who is invited to self-identify in the comments. She wrote last week from Northern Idaho:
Hi Kt. I wrote today of the Dahlia scramble against the deep freeze. This is a small sampling of these beauties. I love Dahlias as their color is arguably the most intense of any flower in existence. These are in some cases five feet tall. A commanding presence in the garden. Please feel free to use the photos. They have all now been but butchered and put to rest for the winter. Hope they don't rot from having to dig/divide before killing frost. The first photo is a variety called"Pooh". Bees love them.

Thx for all you do for ace and us.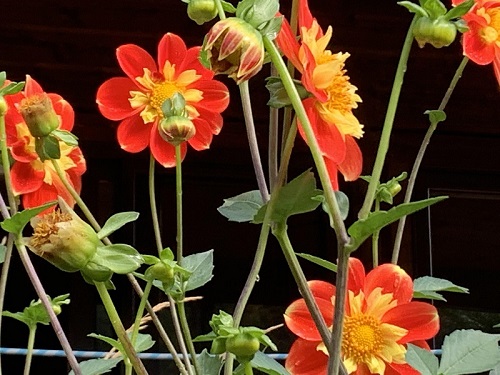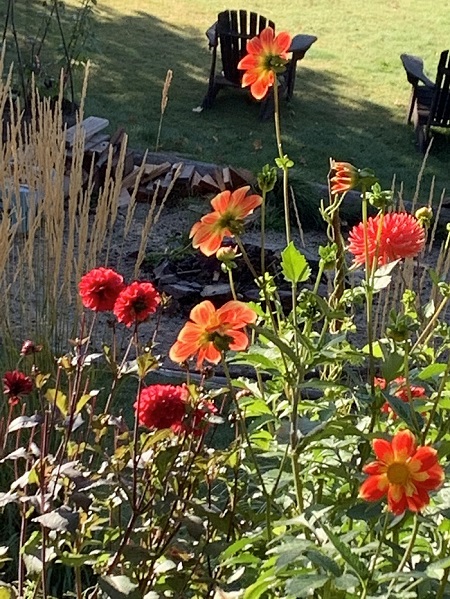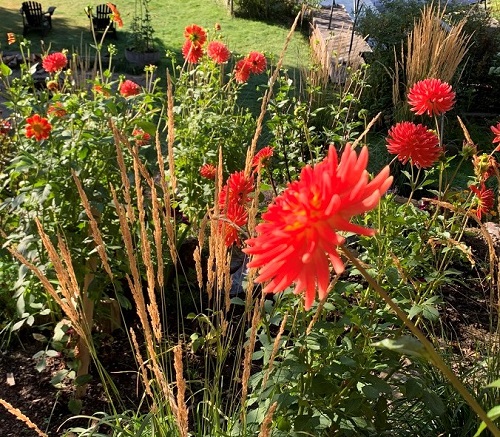 Update: Derak has checked in in the comments. Found her comment from last week, too:
Logging in from extreme North Idaho. We went from an Indian Summer through the second week of October, to one week of Fall with no killing frost to WINTER overnight. 3" snow on the ground and now dramatic temp drops to 6 degrees tonight with minus windchill. This is the killing frost, and we are slated for 5 days of it, which will freeze the soil.

It was a scramble to get everything out of the ground before the snow/frost/ground freeze.

The biggest issue was the Dahlias, I have about 50 plants in the ground. Typically in these parts you wait for the first frost, cut the stalk down, wait a few days for the eyes to form (for dividing purposes) and let the skin of the tuber get tougher, but NOOOO. If the ground freezes the tuber is mush.

Got them all out, washed, bleached, labeled, divided and stored. Took five days. Whew. I hope they survive, I've never taken them before the stalk dies off.

Unfortunately, had to pull the carrots before the first frost, so they won't be as sweet as they should. But better than losing them too.

What a weird October. It is a blue bird day and the snow and leaves are blowing all over the place. Blustery, sparkly and brilliant sunshine. Spectacular.
This doesn't look exactly like Halloween decoration:
We got about 4" of global warming yesterday and this morning I had a rather nice decoration across the gutter . . . Admirale's Mate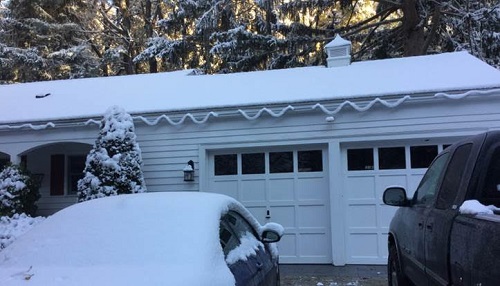 Need music to welcome little visitors to your front door?

Hope your weekend turns out well.
If you would like to send information and/or photos for the Saturday Gardening Thread, the address is:
ktinthegarden
at that g mail dot com place
Include your nic unless you want to remain a lurker.

posted by Open Blogger at
01:17 PM
|
Access Comments