« Gun Thread: Headed to Texas Edition! [Weasel]
|
Main
|
The Morning Report - 10/19/20 »
October 18, 2020
Sunday Overnight Open Thread (10/18/20)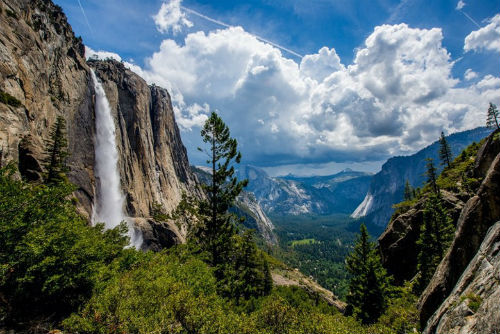 ***
The Quotes of The Day
Quote I

"The working class get it in the neck basically, they're the bottom of the pile. I wanted to record people's lives because I valued them. I wanted them to be remembered. If you take a photograph of someone they are immortalised, they're there forever. For me that was important, that you're acknowledging people's lives, and also contextualising people's lives." Chris Killip
Quote II

"Well, I think what he's saying is it's not in the spirit of the Constitution nor the spirit of our legal system or political system for them to do this," Look, most Americans believe, as I do, as Joe Biden does, that the American people ought to have a say. We're not talking about an election that's coming up. We're in the middle of an election, millions of Americans have voted and want their voice to be heard." Former POTUS Candidate Peter Buttigieg
Quote III

When this nightmare is over, we need a Truth and Reconciliation Commission. It would erase Trump's lies, comfort those who have been harmed by his hatefulness, and name every official, politician, executive, and media mogul whose greed and cowardice enabled this catastrophe. Robert Reich

Quote IV

Why did they sit on it? Are they covering up just because Hunter Biden might be engaged in things that also maybe should have been investigated and possibly prosecuted? Do we have two systems of justice: one for Democrats and one for Republicans? One for the well-connected versus one for the rest of the Americans?" Sen. Ron Johnson (R-WI)

Yes!
Quote V

"We learned in kindergarten you clean up your own mess. That is what we are seeking to have them do. It's something very primary." Attorney Bill Blessing
***
The Comment of The Week
Oh goody, a second Mystery Click.

***
So is Gov. Karen sending out death threats? Or is there some sort of innocent meaning behind all of this?

Trump Campaign accuses Whitmer of displaying coded message that could mean "kill Trump"

The Trump campaign is accusing Michigan Governor Gretchen Whitmer of using a coded message against President Trump during an interview.

During the interview, behind her on the plant holder is a "86 45 display"
***
Paul Joseph Watson NSFW-Language

***

I can't speak for you. But, I'm sick and tired of being told what to do in my private life. By a weasel who doesn't live by his own rules.

Rethink big family gatherings for Thanksgiving, continue wearing your mask and keep your distance as cold weather likely ushers in more coronavirus cases. But don't give up hope that more normal life will ever return.

That's the message delivered Friday by Dr. Anthony Fauci, the government's top pandemic scientist, during a virtual "fireside chat" with the staff and students at Johns Hopkins University as part of a new series of discussions with Washington leaders.
***
I thought I hung onto stuff too long. A Disturbing Twinkie That Has, So Far, Defied Science

Last week, craving sweets, Colin Purrington remembered the Twinkies.

He'd purchased them back in 2012 for sentimental reasons when he heard that Hostess Brands was going bankrupt and Twinkies might disappear forever.

"When there's no desserts in the house, you get desperate," says Purrington, who went down to the basement and retrieved the old box of snack cakes, fully intending to enjoy several.

He busted out the Twinkies now, instead of waiting a couple more years, in part because he was "just so bored, with the pandemic," Purrington says. "It's terrible, but it just is mind-numbing after a while."

Like many people, Purrington believed Twinkies are basically immortal, although the official shelf life is 45 days. He removed a Twinkie from the box, unwrapped it — it looked fine — and took a bite. Then he retched.

"It tasted like old sock," Purrington says. "Not that I've ever eaten old sock."
***

One of the joys of driving an old beater that is paid for? It isn't on the Stolen Vehicle sheet.

After 43 consecutive years at the top of America's sales chart, the Ford F-Series is adding another trophy to its collection. It was the most stolen car in the United States in 2019, according to the annual Hot Wheels report.

Yes, 38,938 examples of the 2006 Ford F-Series were reported stolen in 2019, the National Insurance Crime Bureau (NICB) reported. This marks the first time the Blue Oval's truck landed in the top spot; it ranked third in 2018, with 36,355 units stolen. Remember, the F-Series nameplate denotes a wide range of models ranging from the perennially popular F-150 to heavy-duty variants like the F-350, and even the F-550 your utility company uses.

Second place went to the 2000 Honda Civic, which was reported stolen 33,220 times in 2019. It was America's most stolen car in 2018, when 38,426 owners told their insurance company that their car had vanished. Chevrolet's 2004 Silverado finished behind the F-Series, like it does on the sales chart, in third place with 32,583 thefts.
***

When do the real "Peaceful Protesters" say "Enough is enough, you want violence, I'll give you violence."

"Still Think This Is An Idea?" - San Francisco Free-Speech Marchers, Police Violently Attacked By Antifa

Conservatives was overrun by several hundred counterprotesters - some holding Antifa flags - on Saturday in downtown San Francisco.

As The Epoch Times reports, a number of individuals from the counterprotester group physically attacked conservatives, including event organizer Philip Anderson, who lost a front tooth after he was punched in the mouth.
***

Mr. Delicious? Never heard of him.............

(H/T CBD)
***

You think being a Cob is fun, glamorous and has a great dental plan? You wouldn't believe some of the shit I go through to put together a solid ONT.
***
The ONT Musical Interlude
Hip-hop artist arrested after bragging about scamming benefits from government in rap video. I would have had him arrested for shitty music.
A hip-hop artist faces up to 22 years in prison if convicted in a court of law on federal charges in connection with an alleged identity-theft-related alleged unemployment benefits scam that may have been portrayed in YouTube music video that premiered in September.

In a rap video called "EDD" that has racked up about 650,000 views as of this writing, the artist known as Nuke Bizzle appears to be bragging about becoming rich from allegedly or purportedly ripping off the California Employment Development Department. The footage comes with a disclaimer, however, that it "was created with props and made for entertainment purposes."
&&&
Born on this day: 1947 - Laura Nyro
Laura Nyro, singer songwriter. Her songs have been recorded by Suzanne Vega, Phoebe Snow, Roseane Cash, Frank Sinatra and Linda Ronstadt. She wrote 'And When I Die' a hit for Blood, Sweat & Tears and 'Stoney End' covered by Barbra Streisand. She died of ovarian cancer on 8th April 1997. via thisdayinmusic.com
***

Well at least his surname is shorter than Genius Award Winner.

Fairfield Police arrest NJ man twice in the same day

AIRFIELD — A New Jersey man is facing a number of charges after being arrested twice in the same day, police said.

Fairfield police Lt. Antonio Granata said Lawrence Crook, 37, of Jersey City, was charged with first-degree larceny, possession of a controlled substance, possession of drug paraphernalia for the first incident and third-degree burglary and first-degree criminal trespass for the second incident.
***

Once he was blind, but now he can see. Tonight's Feel Good Story of The Day

'I Never Saw Stars Before': Gene Therapy Restores 8-Year-Old's Sight


An 8-year-old boy in Toronto was losing his vision due to a rare genetic disorder.

Now he can now see clearly again, thanks to gene therapy.
***

Tonight's ONT has been brought to you by Understanding.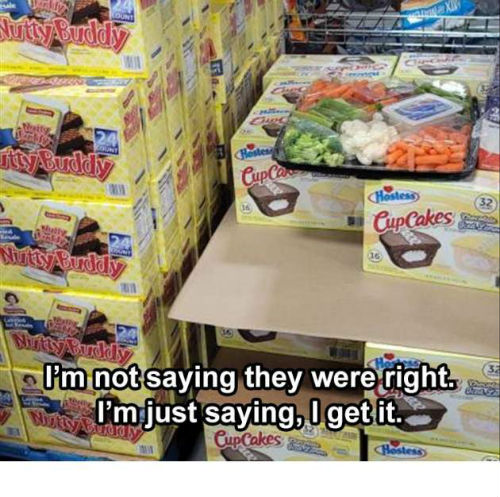 Notice: Posted with permission by the Ace Media Empire and AceCorp, LLC. Proudly made in the USA with the blood, sweat and tears of the International Brotherhood of Hamsters.


posted by Misanthropic Humanitarian at
09:59 PM
|
Access Comments