« Quarantine Cafe: Halloween Approaches Edition
|
Main
|
The Morning Report - 10/14/20 »
October 13, 2020
Tuesday Overnight Open Thread (10/13/20)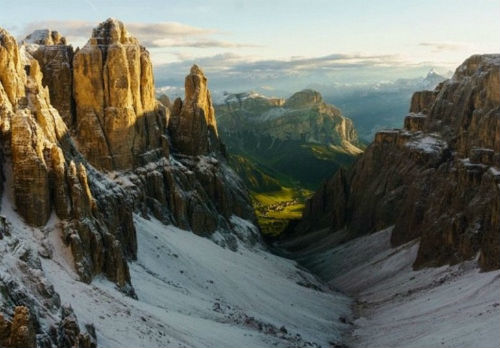 ***
The Quotes of The Day

Quote I

"I'm very happy today to see Dr. Nabarro come out and say, 'Look, lockdowns can help a little bit as you regroup, or if your health coworkers are exhausted. But the cost is enormous and they should not be a primary strategy."

Quote II

"Seeking the death penalty, this will make a statement so people won't just kill families for no reason. They have the power to stop this. They have to stop with the excuses — this is not her family, this is my family."Danielle Bologna

Quote III

"Senator Klobuchar, if you continue to ask questions about super precedents that aren't on the list of the super precedents that I discussed in the article that are well acknowledged in the Constitutional law literature, every time you ask the question, I'll have to say that I can't grade it." Amy Coney Barrett

Quote IV

"Do not blame systems for personal choices." National party leader Judith Collins

Quote V

"Chubby Wumpkins sitting at home photoshopping Judge Barrett's dress to match a tired 'meme for morons.' The Democrats are so lost," James Woods

Quote VI

"We have always been the alternative voice in Philadelphia. That audience has changed over the years, and, in 2020, conservatives and people who are angry and fed up with an inept city government don't really have a voice here. To continue our mission, we had to change." Philadelphia Weekly's chairman and publisher, Dan McDonough, Jr.

Any chance that Rupert Murdoch's groin dribble will hear about this?
***

The ONT Is Always Looking Out For You TM. When you plan on taking huge amounts of debt, are there markets for your skills?
If you don't ***SNORT*** at this you are a better human being than I.
***

Sen. Dick Durbin, (D-IL) is a POS. And Supreme Court nominee Amy Coney Barrett is a decent human being. Confirm her now.

Supreme Court nominee Amy Coney Barrett revealed that George Floyd's death was "very personal" for her family and they cried over the viral video of his death.

The federal appellate judge nominated to the Supreme Court by President Donald Trump recounted her reaction, and that of her family which includes two children adopted from Haiti, over the death of Floyd in Minneapolis back in May.
***

This past Friday I met an individual who just purchased a successful bar and grill in our town. I congratulated him and wished him the best of luck with the current Kung Flu BS. The 15 Rules on dining out.
Let's go out to eat, 2020 style…

1. Arrive at restaurant, take mask off mirror (or out of glove compartment) where it hangs or lays every day when not in use.


2. Slip it on, trying not to ruin the hair do.


*MAGICAL ANTI-GERM BARRIER ENGAGE!!!*


3. Proceed into restaurant, opening door with same handle grabbed by 200 people so far today.
Amazing that the WHO and CDC all have come out and said they were full of shit just a few weeks before the election.

Speaking of fighting bullshit Hanging with Donnie "Two Scoops" Mark Meadows has gotten tougher.

Mark Meadows blows off CNN reporter who balks when he removes mask while '10 feet away'

White House Chief of Staff Mark Meadows brushed off CNN's Kristin Wilson when she balked after he removed his mask to answer her question even though he was "more than 10 feet away" from her.

"I'm not going to talk through a mask [when the press is being unreasonable]," Meadows quipped while walking away from Wilson.
***
Lighten up, it's Charlie Time..............

***
Since I'm not a party goer and I live in the Frozen Tundra, I won't be seeing any of these Halloween costumes. How about you?
***
Have you ever seen former Gov. Howard Dean and current MI Gov. "Karen" Whitmer in the same room?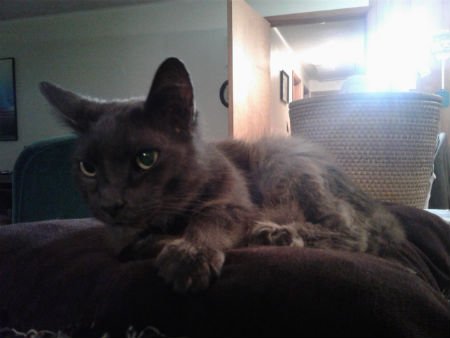 Speaking of Gov. Karen, She owes President Donald Trump an apology. That will happen when I become a fan of the Chicago Bears.

BLM Supporter Tied to Michigan Gov. Whitmer Kidnapping Plot. Demands Grow for Her to Apologize to Trump
***

Polite, courteous and to the point at a DUI Checkpoint.
***
So there aren't enough Floridians for "Florida Man". 4 of the top 5 places to retire are in Florida. Number 5? Lancaster, PA. AYFKM?

In recent times, the economic turmoil caused by the Covid-19 pandemic has affected retirement plans for many Americans. And infection rates vary in different parts across the country, introducing new stressors and changing daily life.

So given all that, what are the best places in America to retire? On Tuesday, U.S. News & World Report released its list of the best places in the United States to retire for 2020 and 2021.

The top destination, according to the survey? Sarasota, Florida.

To determine the best places to retire, in August, U.S. News surveyed more than 3,000 people who were either approaching retirement age (45-59) or at it, about the factors they consider important in a retirement destination.
***
The ONT Musical Interlude
On this day: 13 Oct 2016
Bob Dylan was awarded the 2016 Nobel Prize for Literature, becoming the first songwriter to win the prestigious award. The 75-year-old rock legend received the prize "for having created new poetic expressions within the great American song tradition". via thisdayinmusic.com
&&&
Born on this day: 13 Oct 1947
American rock vocalist, guitarist, songwriter Sammy Hagar who came to prominence in the 1970s with the hard rock band Montrose. He replaced David Lee Roth of Van Halen in 1985 and left the band in 1996. He founded the Cabo Wabo Tequila brand and restaurant chain, as well as Sammy's Beach Bar Rum. via thisdayinmusic.com
***
A tribunal hearing? Lucky this jackass didn't get the shit kicked out of him. Genius Award Winner.

A male nurse in Britain was subpoenaed to a disciplinary tribunal after he was accused of masturbating in front of coworkers, and Yankin' His Doodle, It's A Dandy with a dead body in the room.

An NHS nurse sent colleagues filthy texts and performed sex acts in front of them – even masturbating while a dead patient lay in the same room, a disciplinary tribunal has heard.
***

Last but not least, what a remarkable success story and Tonight's Feel Good Story of The Day.

Jaines Andrades became a nurse practitioner at the same hospital she used to clean a decade ago.

"It's tough to be the person that cleans. If I had to go back and do it again, I would. It's so worth it," Andrades told WBZ-TV.

Andrades was working at a fast food restaurant when Baystate Medical in Springfield, MA, gave her an interview.

She just knew she wanted to help people.

"Even if it was cleaning, as long as I was near patient care I'd be able to observe things. I thought it was a good idea," she recalled.
***

Tonight's ONT has been brought to you by Making Amends.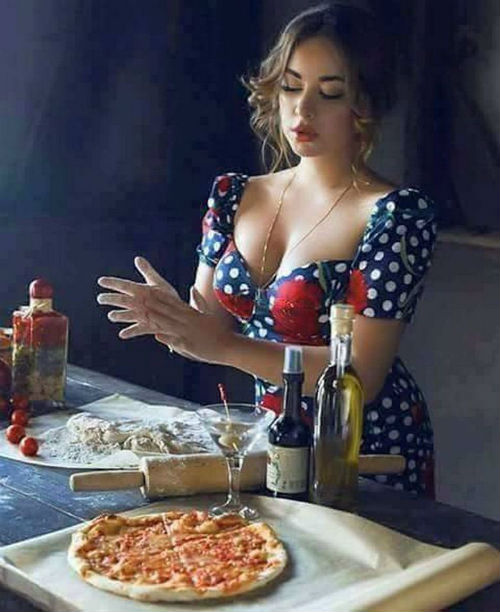 Notice: Perhaps posted with permission by the Ace Media Empire and AceCorp, LLC. Probably verified by Dewey, Cheatem & Howe, S.C. ONT tips, loose change, drink tokens and burner phones to petmorons at gmail dot com. Complaints? Pissing and moaning? Definitely not here.

posted by Misanthropic Humanitarian at
09:58 PM
|
Access Comments