« Post-VP debate musings, and more [KT]
|
Main
|
Ace of Spades Pet Thread »
October 10, 2020
Saturday Gardening and Puttering Thread, October 10, 2020 [KT]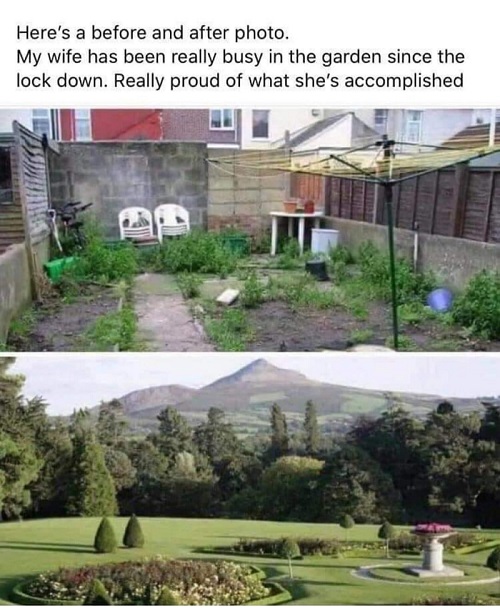 Gardening in the Time of the Plague
Courtesy of Cookie Girl and Misanthropic Humanitarian
Hello, gardeners, putterers and dreamers! How are things going? The seasons are changing. Cool weather here in the Central Valley of California.
Weather, Fire, etc.
Anybody affected by Tropical Depression Delta?
Out here in the West, we still have fires. Rangers are wrapping ranger stations in foil. This technique has been around for a while. The cabin below survived.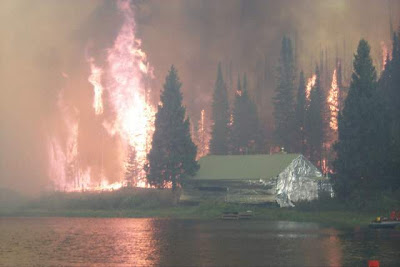 We are hoping for rain here. You may not be where you live. Here is Debussy playing Debussy's Jardins sous la pluie (Gardens in the rain)
Hope your home is safe. How's the weather treating your yard and garden?
Mr. Jimm still seems to have some flowers. I think this is 'Bettylen'. More later in the post.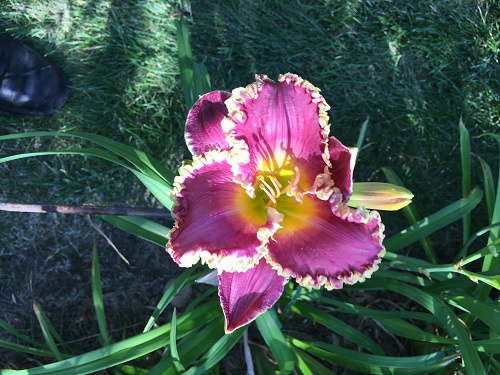 Gordon is starting to get a fall color show.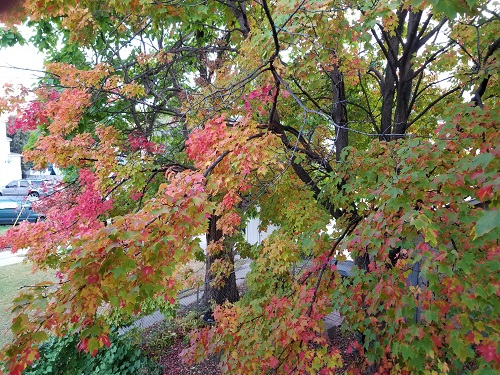 Edible Gardening
Last week, Gordon provided us with some inspiration.
Normal frost here is October 8, and it was very close Thursday and Friday nights. But not quite, and the long range forecast shows a quite warm October. So we are still pulling peppers and tomatoes. We had pot roast (oven) with some of the carrots. The wife just lets them get huge, but boy are they good roasted. Same with the beets, but they get pickled. No one says no to a jar of beet pickles.

I had better get busy processing the marinara. She does the slicing and roasting, I do the processing and jarring.
We need a recipe for the pickled beets, I think.
Bet some fingerling potatoes would be good with that pot roast too. Pat* gets a mention even if she is gone this weekend.
Thank you, Treasure Valley Pat, for the fingerling potato starts. I had a bumper crop that I'm getting ready to can. I've already got a new bed of fingerlings started and had plenty of starts to share with the neighbors.

S.Lynn in Treasure Valley, Idaho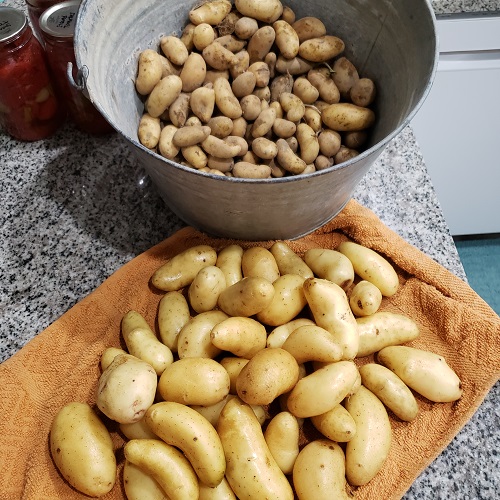 Apple season is coming into its own. Thinking of planting an apple tree? Buying apples at the Farmers Market? Here's a quick chart of the best uses of several varieties of apples. Do you agree? Do you have a favorite?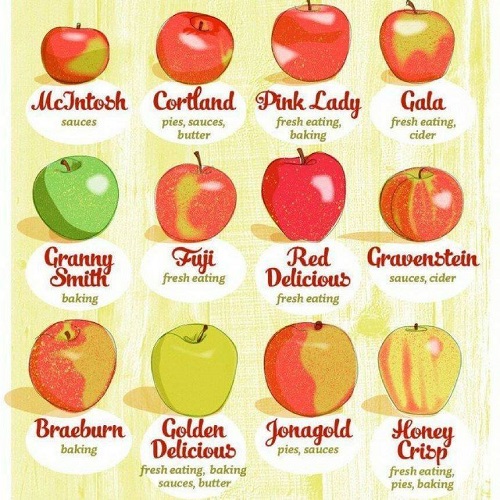 Here's a recipe billed as "apple pie bread", but it's really apple-cinnamon bread with a cream cheese filling.
If you are thinking about planting one or more apple trees, remember to consider climate, root stock and cross-pollination requirements. Let us know what you have in mind. Pears are slightly easier.
Kevin the Turkey
For those of you who are following along, Kevin appears to be preparing for the holidays, with a shipment in from FedEx.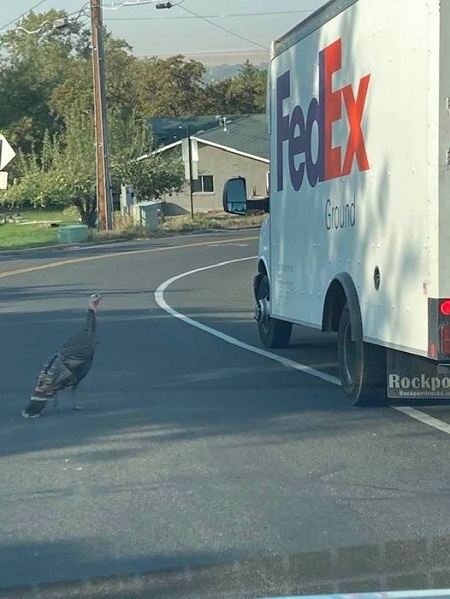 Puttering
Thinking about making a fall wreath?
Halloween is coming. The wreaths below were available for somewhere around $1200 apiece, or you could call and haggle. Maybe you could get some pointers from the video above instead.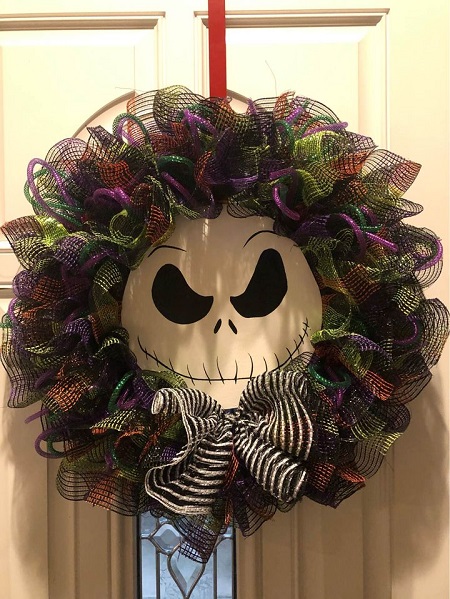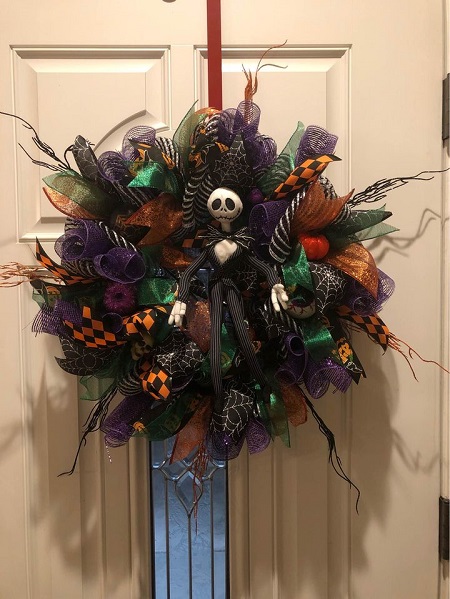 Gardens of The Horde
Mr. Jimm:
I'm a retired software engineer, and gardening is both completely opposite from what I used to do all day (sit in an office), and yet exactly the same (shovel horseshit).

The wife & I live on 3/4 acre in a far-north Chicago suburb, and I think I must have 40 or so hybrid daylilies, My favorites are the big, full ones with ruffled edges and beautiful throats, though I generally don't like the ones with what they call 'eyes' and I'm not a big fan of 'spider types'.

(Just FYI the single red & yellow daylily flower is one from the pic of the entire plant but the color is off for some reason. It's easily the most spectacular flower in my entire garden, and I really wish I could identify its formal name for you, but of all the plant tags I've got stashed away, that one seems to be missing... ) The only one I can positively identify is the purple daylily with the white ruffled edges- it is named 'Bettylen'.
I think that's the one above.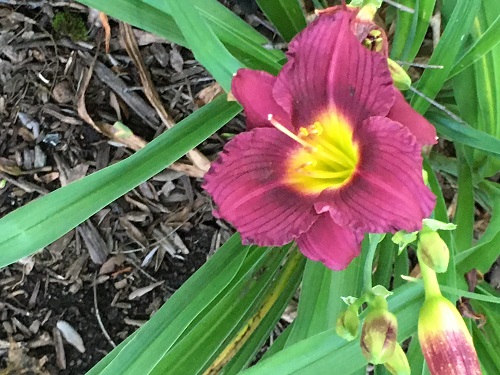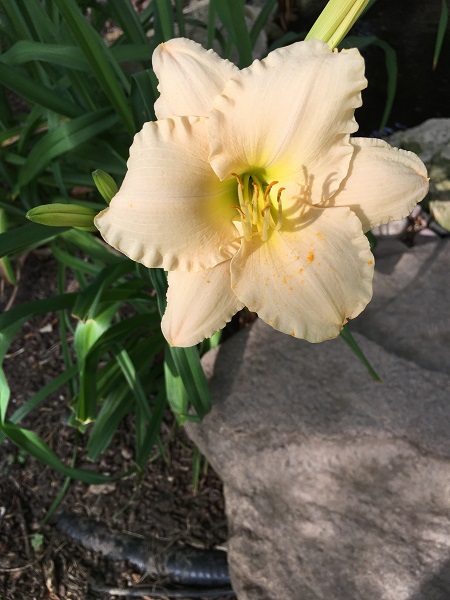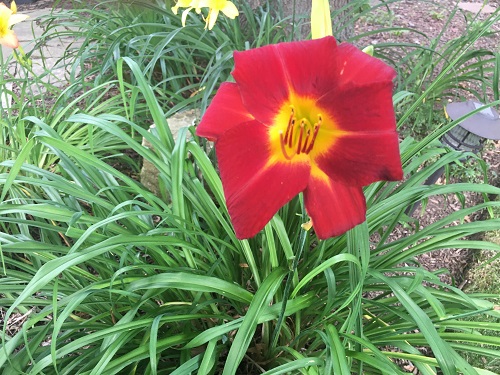 If I can figure out why the red and yellow flowers won't post, I'll add them in.
AHA! There was an ampersand in the name of the photos!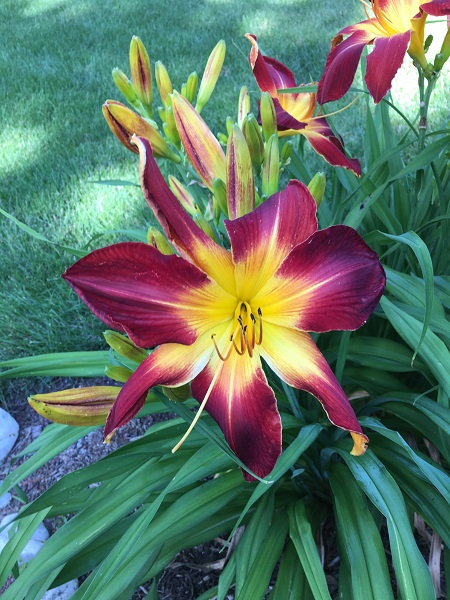 Full plant: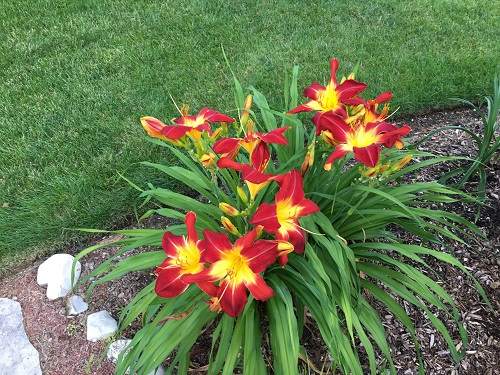 What an intriguing assortment of flowers! Ever thought about trying to breed one of your own?
Mr. Jimm also has a nice pond, which we can feature later.
What's happening in your garden or workshop?
If you would like to send information and/or photos for the Saturday Gardening Thread, the address is:
ktinthegarden
at that g mail dot com place
Include your nic unless you want to remain a lurker.


posted by Open Blogger at
01:18 PM
|
Access Comments