« The President tackles critical race theory and the 1619 Project on Constitution Day [KT]
|
Main
|
Ace of Spades Pet Thread »
September 19, 2020
Saturday Gardening and Puttering Thread, September 19, 2020 [KT]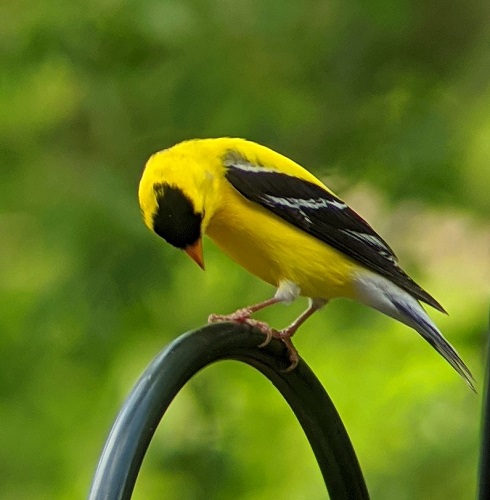 Hello to all gardeners, putterers and refugees from current outdoor conditions. Dream with us of better days ahead, and in the past.
Weather
We could have used some of the rain from Hurricane Sally here in the West.
Is everybody okay?
Birding
Birding is a special kind of puttering. Here are some more interesting photos from F2000, in addition to the one at the top of the post:
Started birding a couple years ago (Augusta, GA area) and have had a lot of fun playing with cheap photography hacks. 10x binos, a Google pixel 2 and some rubber bands make for a manageable setup for some moderately ok pictures. Including a few of my better ones from this year.

In no particular order, should have a male and female 'murican gold Finch, red bellied and downy woodpeckers, barred owl, eastern bluebird, great crested flycatcher, and blue jay. Plus a picture of my home built feeder tower (I saw what wild birds unlimited was selling and said forget it, I'll make my own) and a raccoon shamelessly visiting my deck feeders late at night. He wasn't bothered by me, but took off when he spotted my 70 lb hound.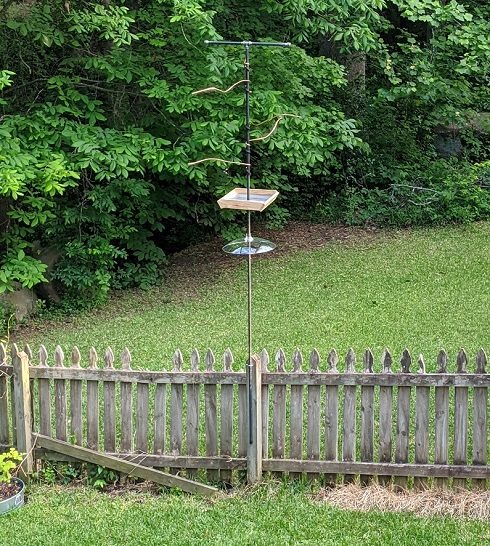 Interesting set-up.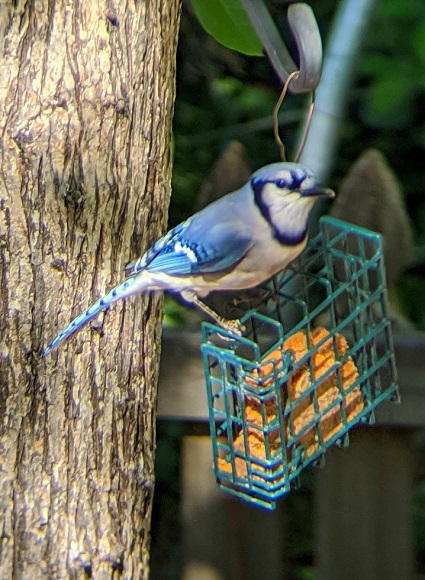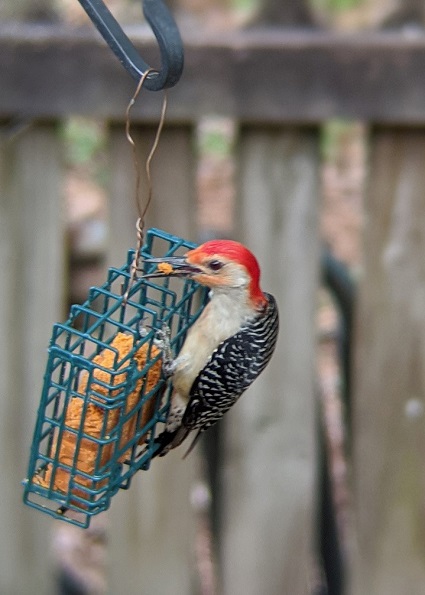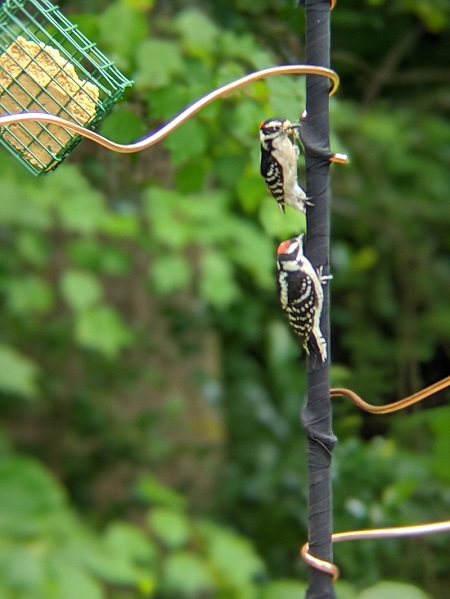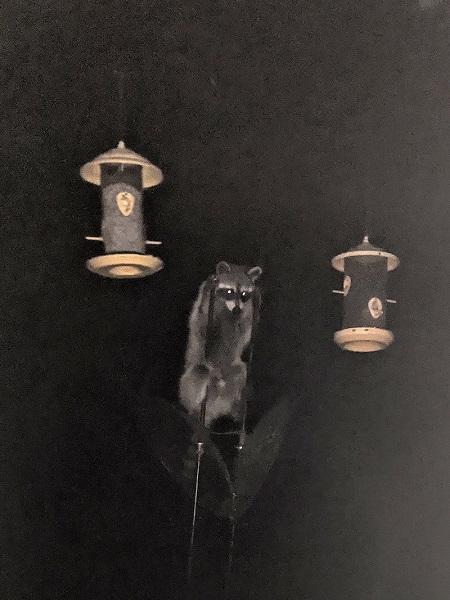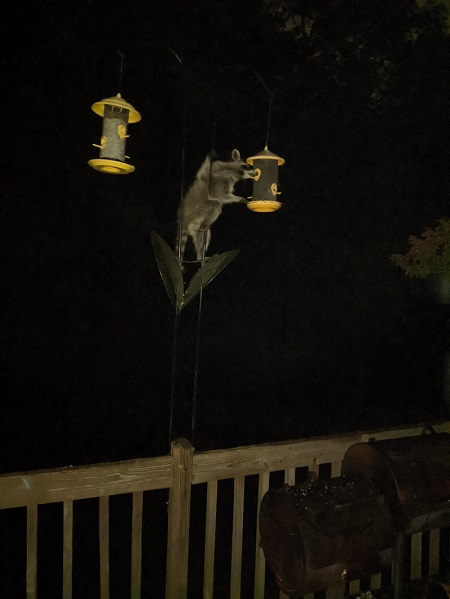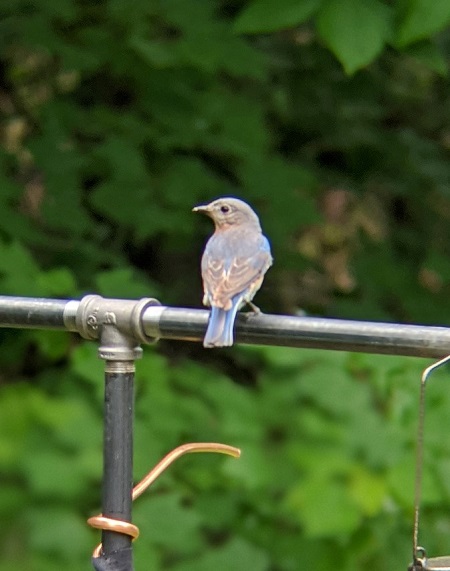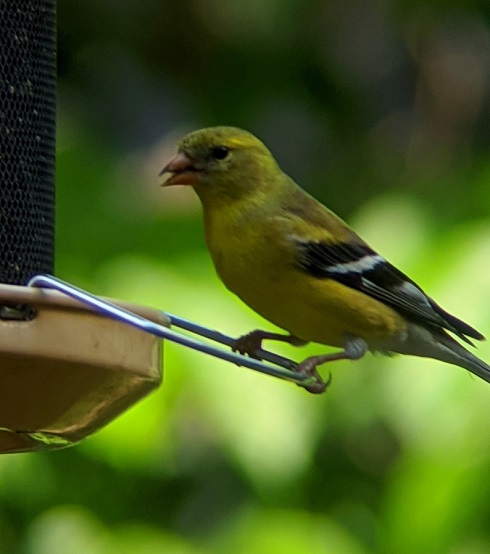 Love those. The racoon cracks me up. Not sure I see any owls.
Anybody else have birding or racooning experiences to share?
The Edible Garden
MarkY sent in some photos and information on pawpaws:
Interesting little tree.

If you read the descriptions, some will insist there are male trees, or even hermaphroditic trees, as well as female.

But, when hand pollinated, ALL pawpaws will bear fruit, so I vote diecious.
They just tend to be self sterile, and are pollinated not by bees, but by flies and "disinterested beetles". Heh.

I know in the City, every tree I know bears heavily annually. I put this down to the number of dogs and other critters that poop everywhere, plus people having trash out... many more flies than in the country.

Here, no flies. I've always threatened to kill a coon just before the flowers open just to attract flies. Never seem to get it done, and so just hand pollinate.

Flower; unripe fruit; turning tree
No flies in the country? Must not be near any dairy farms.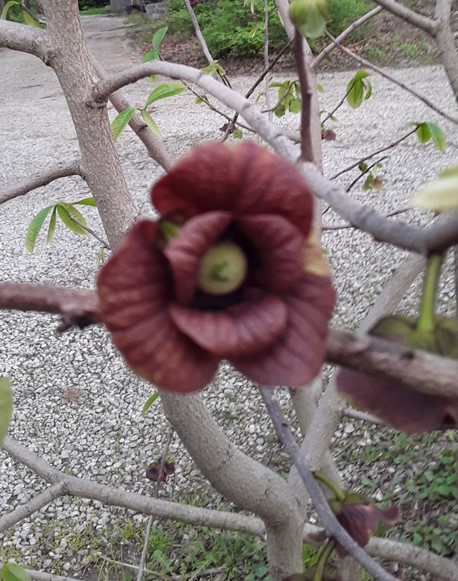 I think those flowers have sort of a primitive look.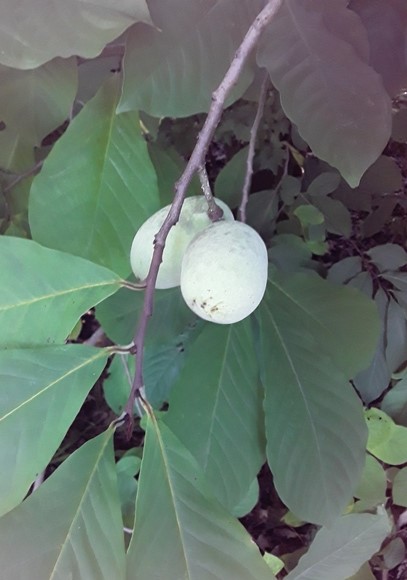 Looks like it should be growing in the tropics.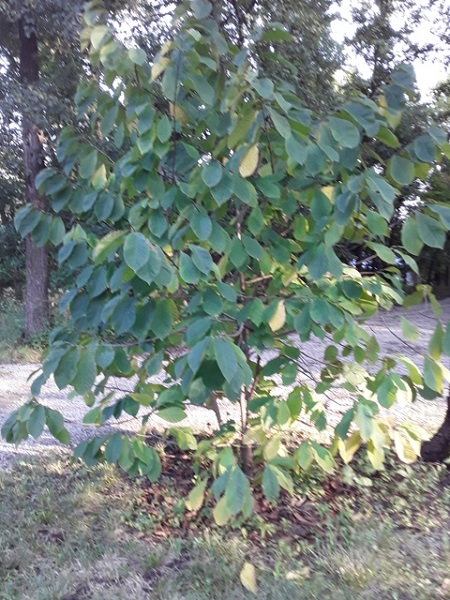 As I noted last week in the comments, if you want to lessen the possibility of fruits that taste of turpentine, you may want to go for named varieties. I had never heard of freestone pawpaws before.
MarkY set us off on a segment about pawpaws a few years ago, too. It's more detailed. Flowers are intended to resemble rotting meat? Bears eat the fruit. The lovely Zebra Swallowtail Butterfly depends on this tree and its relatives to live. This is the last instar of its caterpillar: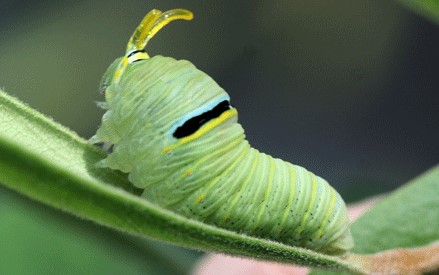 Last week, Tom Servo correctly identified our mystery butterfly as a Fritillary. Not sure it's a Gulf Fritillary. Wings look a little short to me.
Gardens of The Horde
jsg sent in the following photos of Sweet Autumn Clematis. They started blooming a couple of weeks ago. Do you dare grow it?
Here are a couple of clematis which are blooming now. The first is my wife's. It pulled down an arbor last year so I built a super trellis for it. It is humming with bees. The second is at my mothers. It also pulled over the structure it was attached to so I made her a trellis also and tied it into the arbor Dad built years ago. We'll be filling in the gaps next year with little ones we dig up out of the garden.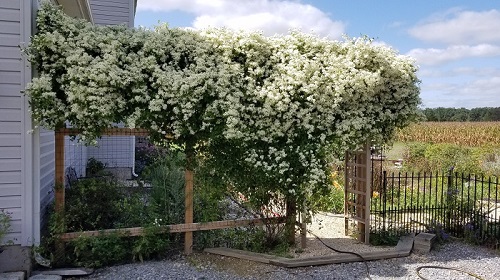 If you would like to send information and/or photos for the Saturday Gardening Thread, the address is:
ktinthegarden
at that g mail dot com place
Include your nic unless you want to remain a lurker.
Bonus: Flavor Delight Aprium. Almost like an apricot.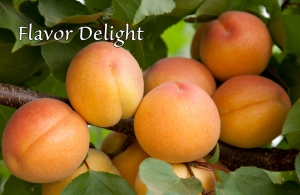 posted by Open Blogger at
01:21 PM
|
Access Comments