« Saturday Morning Coffee Break
|
Main
|
Saturday Gardening and Puttering Thread, September 12, 2020 [KT] »
September 12, 2020
September 12 [KT]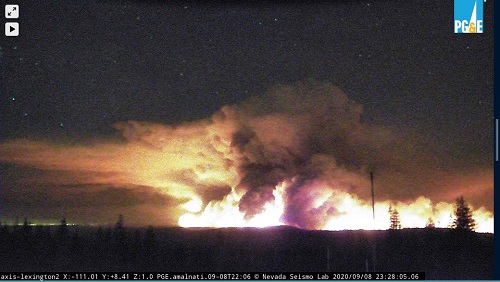 Bear Fire Complex just west of Oroville
Today, on September 12, I thought it would be a good time to check in with Gerard Van der Leun at American Digest. It has been about two years since he had to scramble to escape with his life, his kitten and his car from the fire in Paradise, California. He also remembers 9/11. He is facing new challenges.
He seems to have a knack for balancing attention to the past, present and future. You can visit his site at the link above, where there is much more content, newest content first, in reverse order to the few links I am presenting below. His "back pages" are also worth visiting. This post has already moved to the back pages:
This was the scene when I went to this intersection for a doctor's appointment at 9:00 AM in Chico. This is what it was like for over a week after the Paradise fire of 2018 burned me out. It does not make for a relaxing morning.

It's now 11:00 AM and outside my windows, it is dark as a moonless night with a red glow all around. . .
More scenes of darkness shown and described, with comparisons to the Camp Fire that destroyed his home in Paradise.
I don't think I have enough strength or funds to go through all this again.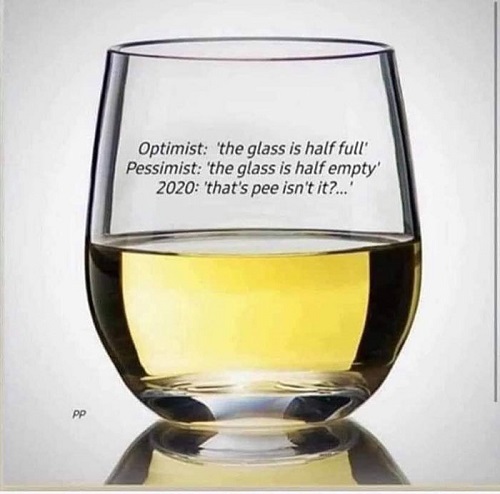 This guy is brilliant.
How is everybody else doing? Are you or your loved ones affected by the fires?
Here's a remarkable essay on September 10, 2001:
I've been trying to remember September 10 but it's no go.

I know what I must have been doing, but I don't remember what I did. I kept no notes on that most ordinary of September days. I kept many notes on the day that followed and the days, weeks, months and years that followed that day. What I do know is that whatever might have followed September 10 was taken from us all that day never to be returned or recaptured only avenged. What I do know is that "justice being served" has no part in it, and never did.

I can, of course, assume what I did -- what I must have done -- on a routine Monday in Brooklyn Heights. . .
What the nation has become, through death by fire, bravado, war, forgetfulness, treason, and blunt stupidity could not have been foretold on September 10, but here we are. It is a difficult reality that has been dealt by the hands of fate; one that is still being played out. . .
Well, you need to read the whole thing to get the point.
Then some music, Gun Free Zone. Heh. Then Victor Davis Hanson on the origins of Western Civilization.
The Victor Davis Hanson video provides us with an opportunity to take a break from American Digest to check in with Trent Telenko on The Giants of Flight 93 - Plus 19 Years
Today, 9/11/2020, is the nineteenth anniversary of Al-Qaeda's terrorist attacks on the World Trade Center's twin towers in New York City and the Pentagon in Washington, D.C. Often forgotten or glossed over as time goes on were the actions of the passengers of Flight 93, whose resistance to Al-Qaeda's suicide-hijacker team brought the plane down in Shanksville, PA rather than Al-Qaeda's chosen target, saving the lives of other Americans at the price of their own.

On the 2018 anniversary of 9/11/2001, President Trump dedicated the National Park Service memorial to their actions that day. . .

Yet for all that, I have not seen anything matching what a friend of mine, Tom Holsinger, wrote about 9/11/2001 and the people on Flight 93 -- our fellow citizens who rose up and fought Al Qaeda, when all others, our military, our political leaders, our law enforcement, were frozen in surprise -- at the strategypage.com web site in October 2002. I have not read any written commemoration of their act, before or since, as moving as this passage:

Students of American character should pay close attention to Flight 93. A random sample of American adults was subjected to the highest possible stress and organized themselves in a terribly brief period, without benefit of training or group tradition other than their inherent national consciousness, to foil a well planned and executed terrorist attack. Recordings show the passengers and cabin crew of Flight 93 - ordinary Americans all - exemplified the virtues Americans hold most dear.

Certain death came for them by surprise but they did not panic and instead immediately organized, fought and robbed terror of its victory. They died but were not defeated.

Ordinary Americans confronted by enemies behaved exactly like the citizen-soldiers eulogized in Victor Davis Hanson's Carnage and Culture. . .
This post also describes a memorial that citizens spontaneously set up at the site. Worth reading. Worth remembering.
Van der Leun also posts the notes he made on September 11, 2001 from Brooklyn Heights. What he saw. What he thought.
And the Memorial at the White House this year.
And a fascinating new essay posted just this morning, The Wind in the Heights.
Past, Present and Future
For more on September 11, 2001 don't forget the segment at the end of J.J. Sefton's Morning Report yesterday.
And concerning related current and future events, remember those peace deals.
Music
Hope you have a good weekend. Treat each other well.

This is the Thread before the Gardening Thread

Serving your mid-day open thread needs

posted by Open Blogger at
11:21 AM
|
Access Comments