« Critical Race Theory at a nuclear lab, at the FBI and . . . [KT]
|
Main
|
Ace of Spades Pet Thread »
August 29, 2020
Saturday Gardening and Puttering Thread, August 29, 2020 [KT]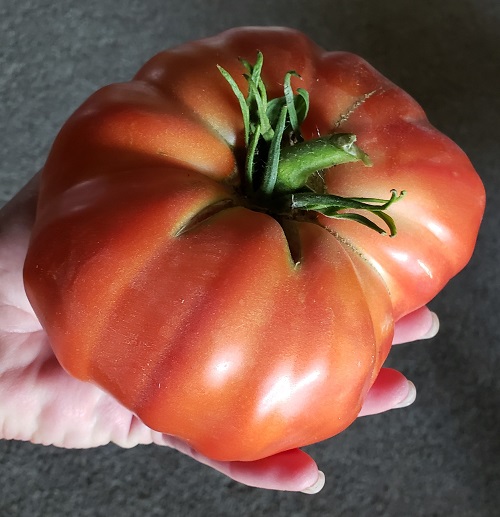 From S. Lynn in Idaho:
The first beafsteak tomato I ever grew. 1.7 pounds. Have several more still green.
Now THAT is a tomato! Let us know how it tastes.
redc1c4 sent along a link to eight skillet recipes using late summer produce, from Garden and Gun. The link would not transfer, but this recipe for matchstick fried okra would.
And so would this photo. Looks like a perfect use for S. Lynn's tomato.
Anyway, take a look around at the recipe link. There are some good ones. And who can resist the name "Garden and Gun"?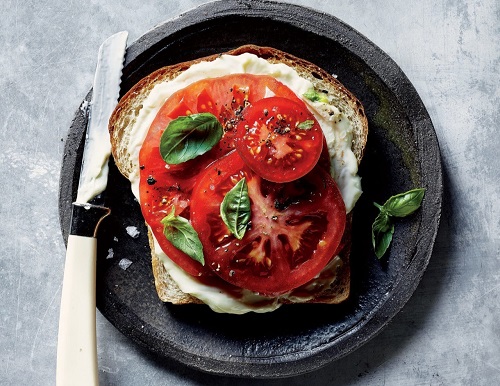 Travel
Starting to get cabin fever? From Gordon, visiting Stillwater, MN:
Apparently they don't trust people to watch Shakespeare in the park, but think they will be OK in the parking lot. So the plants in the park are safe!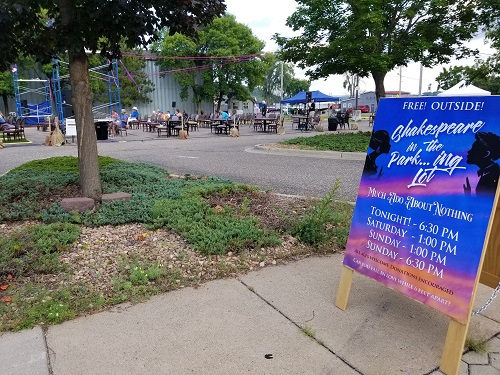 Farm-related travel:
The Minnesota State Fair was canceled. 220,000 fans sobbed. Then they added a driving tour of food vendors. 19,000 car passes (over 13 days) sold out in two hours. I can testify that the website was crashing two seconds into that time.

Being the MN State Fair it was exquisitely organized with dozens of cheerful helpers. The tour took about 1.5 hours. We wrapped up most of it for later, as one didn't have time to eat it all. These are cheese curds, so fresh they squeak.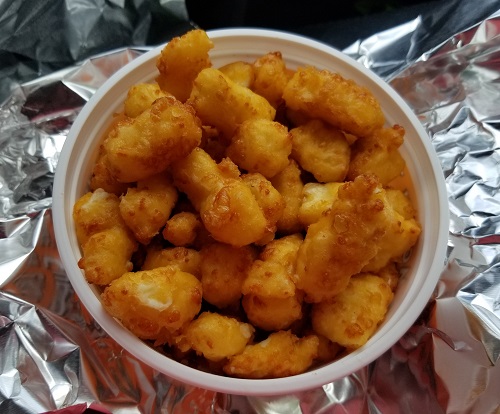 It was odd seeing the fairgrounds without a seat of people. But the food helps. I had an extra car ticket. I could have sold it for $150 on eBay, but my boss knew a family that didn't get one, so I let them have it for cost. This is a Sweet Martha's Chocolate Cookie stand. Imagine a crowd 20 deep in front of each window. There are two such stands. We were limited to 19 buckets. I kid thee not, people were buying that many.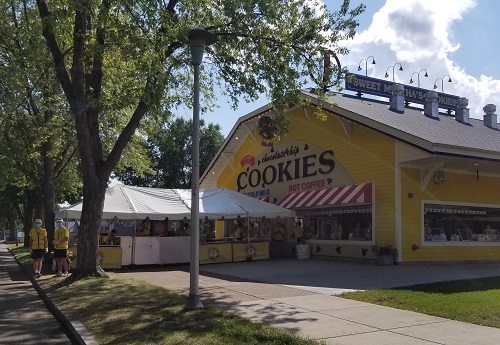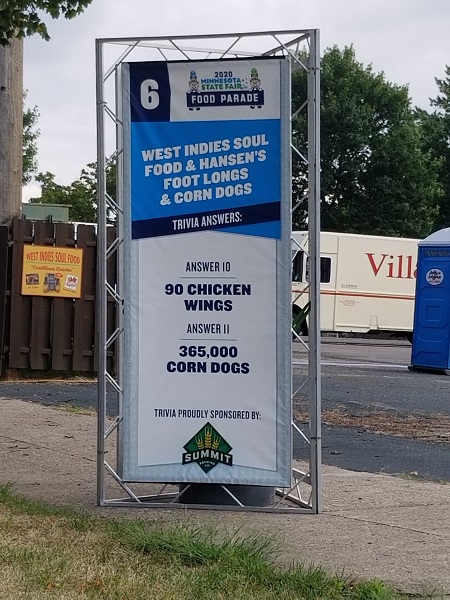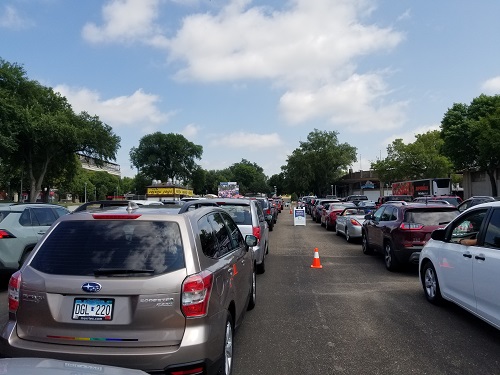 Critters
From Skip:
Said I didn't think a toad made it to my garden this year and what did I just find?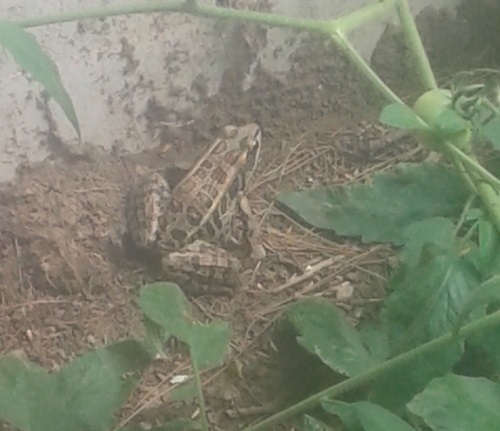 I think I see a little baby 'mater in there, too.
Mr. Bar-the-Door says we have some baby toads in the front yard. The big fat one that I have seen likes to swim in one of the garden kitties' water dishes. Maybe reminiscing about laying eggs?
More Owls!
Owls in the gardening thread! Love it! Just a lurker, but I'd thought I could pass along a couple of pics of my local barred owls, from here in the Northeast Georgia mountains. . .

There was (see below) a pair of barred owls that have been local to my cabin for a few years. I have mostly just heard them in the evening, calling to one another (there's a reason they're also called the eight-hoot owl - quite distinctive). I've only caught brief glimpses of one of them bombing through the trees over the years, until about a month ago.

The local crow flock were making a racket one day, real close to the cabin (crows and ravens hate owls). It was the pair, about 50 feet from my back deck, perched in a tree. Over the course of the next several days, I would see them together, in the middle of the day, perched in the trees, but closer to my back porch each time. One pic is of the two of them about 10 feet off my deck, as close as I saw them. Two unfortunate results from their visiting this past month, though.

My local squirrel friends were apparently easy hunting for them. There were about ten squirrels that nested close by, and six of them would visit me daily on my back deck. I had started putting put out roasted, unsalted peanuts for them on the deck railing (well, for them and the blue jays that took a liking to the goober peas, too). Eventually, two of the squirrels were so eager to beat their relatives to the treats that they would rush up and snatch them from my fingers before I could even put them on the railing. Now I only see three, and they are quite "gun-shy." One squirrel drops by from time to time for peanut handouts, but not like before when the gang was all here.

Two weeks ago, the local birds were going crazy, chirping and squawking up a storm. I saw one of the barred owls floundering on the ground through the trees (it wound up circling the cabin). It had been severely injured. It's left wing was broken, it was missing feathers on it's left side, and there were signs of blood. I think one of the local broad-tailed hawk pair may have finally caught it unawares. Anyway, by the time I had snatched a blanket and called the wildlife ranger (he was one county away at the time), I lost sight of the owl in the woods. The other pic is of the owl resting briefly before crossing the road and floundering off into the woods. Three nights ago I could hear one of the owls calling off in the distance, with no return call. Sad. What lovely birds.

Anyway, keep up the good work. I always enjoy all the informative garden threads.

A Lurker.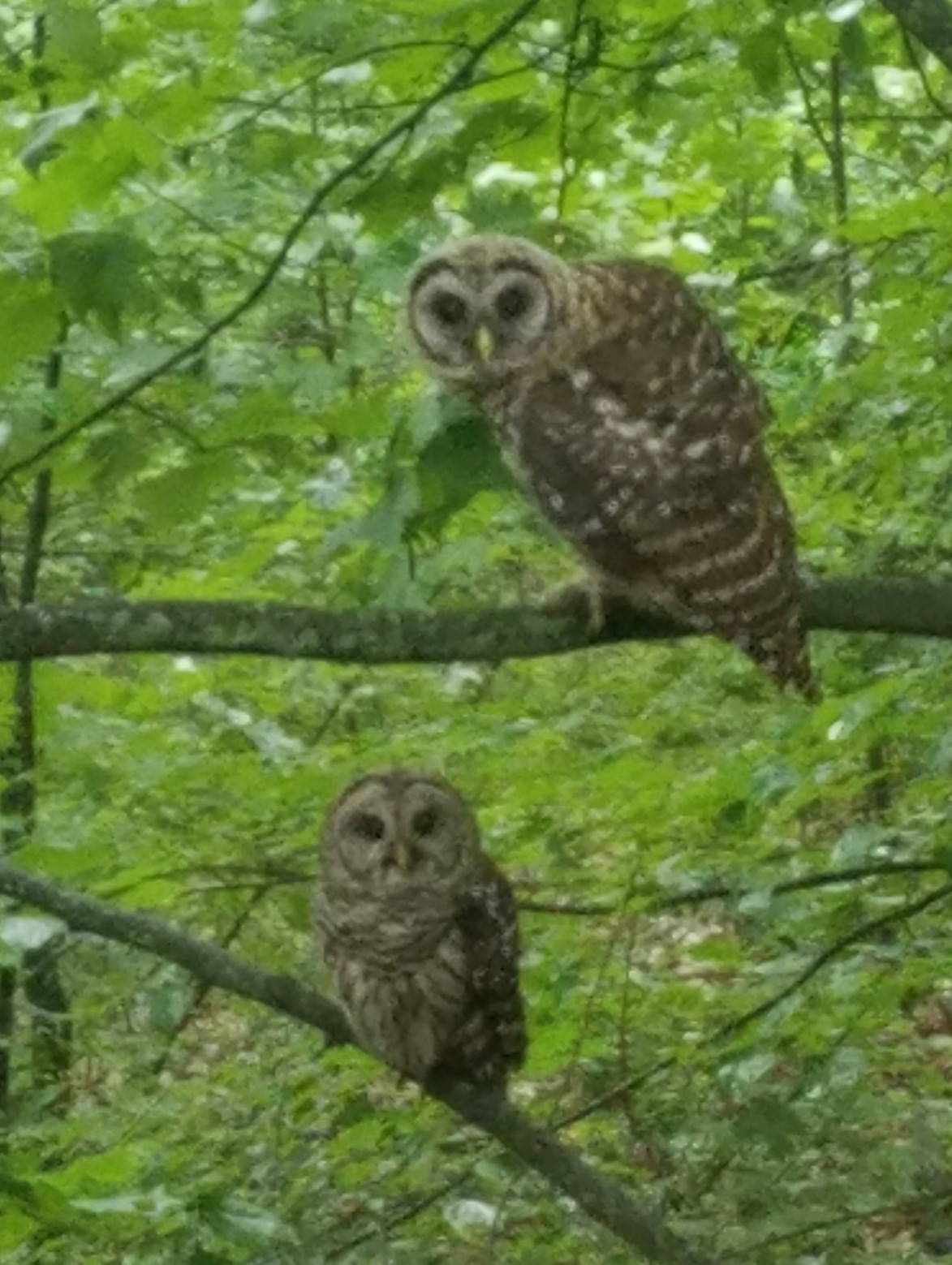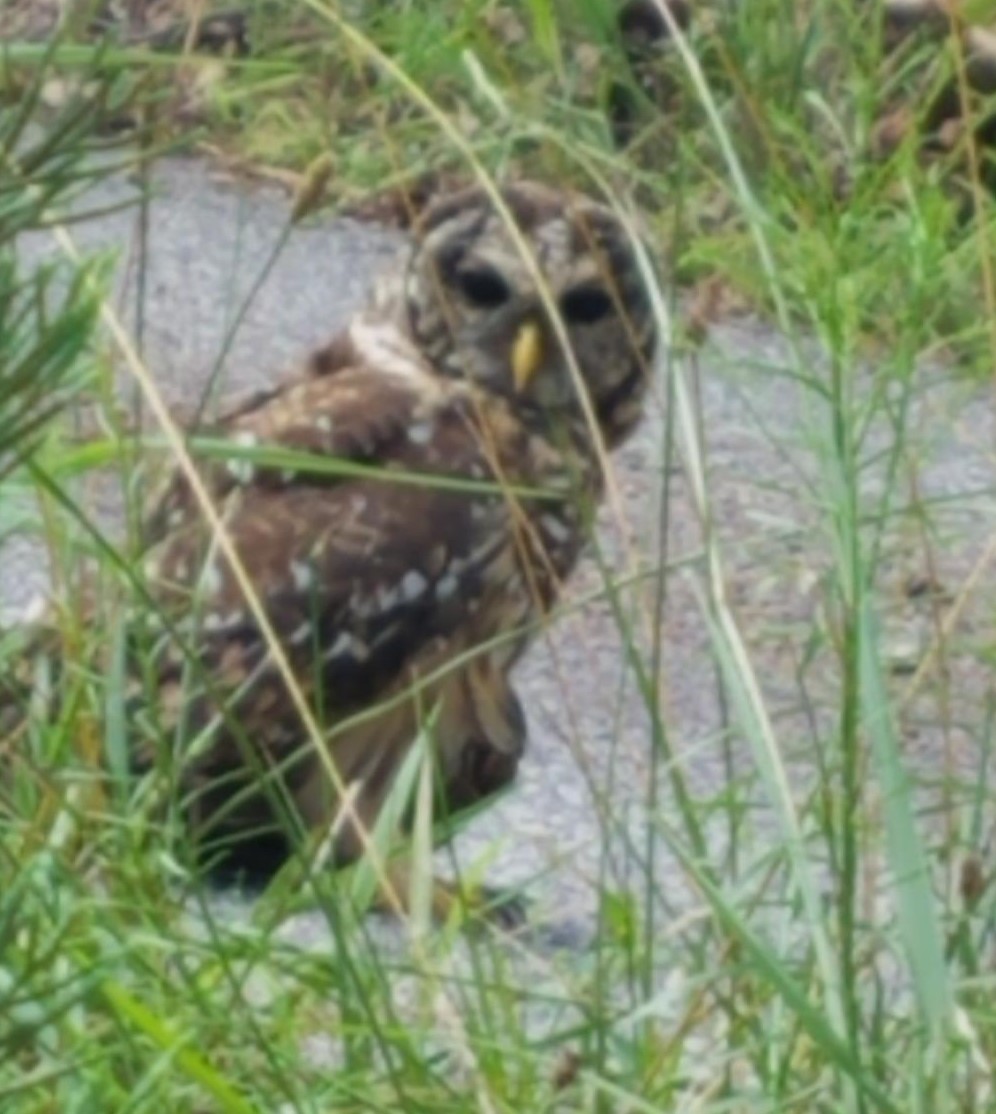 We love to hear from lurkers! Nature can be rough sometimes, can't it?
We had some technical difficulties with the owl photos today, so they're a little late.
Gardens of The Horde
Nice bunch of flowers currently. This thing gets so big we have cut it back every couple of years. Javems on the Gulf Coast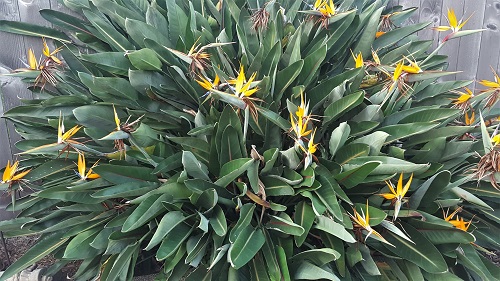 Impressive! Hope the weather has been good to you and your garden.
JerseyDevilRider has a question for The Horde:
On my jaunts around my neighborhood one house has the "trees" in the pictures planted along the curb. They've been blooming for quite a while and still have buds.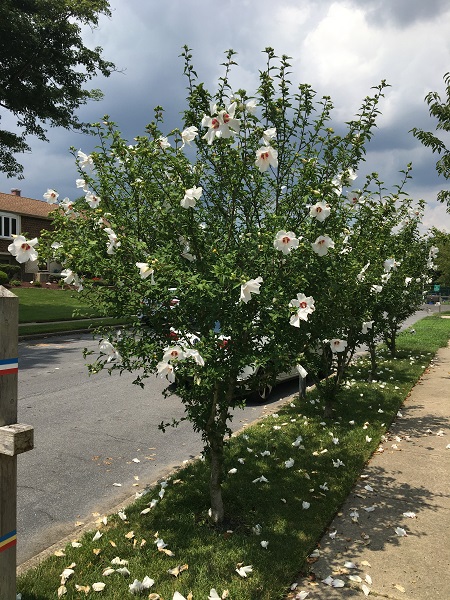 These are lovely specimens. If they are seedless, can you name the variety?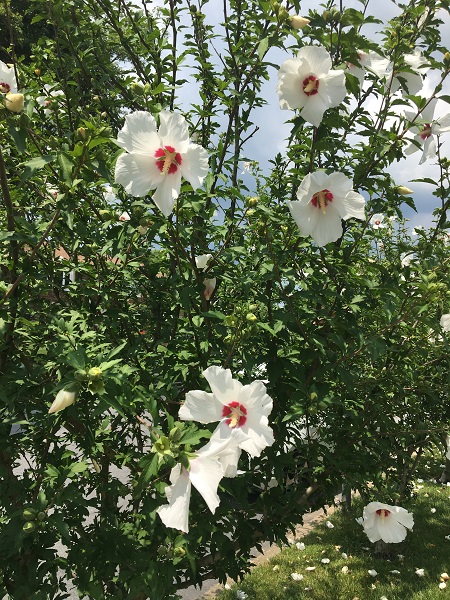 If you would like to send information and/or photos for the Saturday Gardening Thread, the address is:
ktinthegarden
at that g mail dot com place
Include your nic unless you want to remain a lurker.

posted by Open Blogger at
01:12 PM
|
Access Comments