« Saturday Morning Coffee Break
|
Main
|
Saturday Gardening and Puttering Thread, August 29, 2020 [KT] »
August 29, 2020
Critical Race Theory at a nuclear lab, at the FBI and . . . [KT]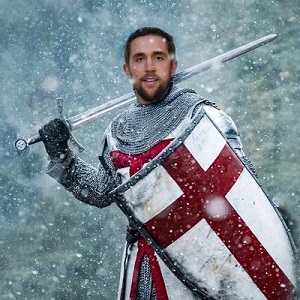 Christopher F. Rufo:

SCOOP: The @FBI is now holding weekly "intersectionality" workshops.

Let me say it plainly: critical race theory is a toxic, pseudoscientific, and racist ideology that is taking over our public institutions--and will be weaponized against the American people.

Time to fight back.
Good morning! Yesterday, Ace posted an update from Christopher F. Rufo on a brewing civil war at Sandia Nuclear Laboratories, over critical race theory in training programs for employees. This involved segregated "struggle sessions" for white male employees, among other outrages. A dissident electrical engineer named Casey Peterson rebelled. He produced a rather long video for other employees, available at Ace's link, with some good information on Critical Race Theory and current race relations. He was placed on leave. I was disturbed that part of the training program included valuing anecdotal evidence over data. At a lab that designs nuclear weapons!
Today, a few thoughts on Casey Peterson's predicament, plus information on intersectionality training at the FBI, which sounds pretty "problematic" to me. And a few additional attempts to understand where critical race theory came from and where it is going.
How much trouble is Casey Peterson in?
When I first saw that video, I was worried about Mr. Peterson. I wondered if he had said something for which he could get in serious trouble. Via Instapundit, Liberty Unyielding has an analysis of the legal issues surrounding Casey Peterson's actions, and those of his employer: Illegal retaliation at Sandia Labs for opposing reverse discrimination?
The suspension of Peterson might violate the anti-retaliation provisions of at least two civil-rights laws, Title VII of the Civil Rights Act and 42 USC 1981.

Peterson's video opposes racist scapegoating that a reasonable employee could view as racial harassment, and seems to oppose race-based hiring.
Peterson could reasonably have thought that Sandia's anti-white training was racial harassment that created a hostile environment in violation of federal civil-rights laws. Forcing an employee to confess his complicity in oppression of women and people of color just because of his race and sex is extremely racist and sexist.

Courts have ruled that "baseless accusations of racism" made against employees because of their race are racial harassment that contributes to a racially hostile work environment in violation of the 1964 Civil Rights Act. (See Underwood v. Northport Health Services (1989)).

Courts have also ruled that anti-male diversity training seminars can be sexual harassment. (See Hartman v. Pena (1995))
There's quite a bit more at the link.
Peterson faces other blowback. He took some real risks in coming forward. Becoming a whistleblower from inside an organization is not something to be undertaken lightly. It is often better to leave BEFORE becoming a whistleblower. He's on leave now, but his future is up in the air. Do you have any experience as a whistleblower, or do you know someone who does?
Intersectionality Training at the FBI
Continuing with the Twitter thread under the photo above:
I am filing a public records request to expose the content, trainings, and materials in the FBI's "intersectionality" programs.

The FBI has tremendous power and if it is corrupted by critical race theory, it could be turned against political enemies--and undermine our republic.
I will fight against critical race theory in every public institution in America. I will take on the FBI, the Justice Department, the Treasury Department, and the nuclear weapons labs.

I am everywhere. I am relentless. I will be victorious.
Christopher F. Rufo is a man with a mission. If you have any outrageous training materials from an organization you are worried about, you might send them along to him.
Additional information on Critical Race Theory and Critical Social Justice
From J.J. Sefton's excellent Morning Report yesterday (including the last day of the Republican Convention), a comparison between 'Anti-Racism' and propaganda in the USSR:
I Was Made to Live a Lie in the Soviet Union. . .

The latest development in the "anti-racist" witch hunt is BLM mobs running around the nation's capital, shouting, "White silence is violence!" and accosting random people at restaurants, demanding they display the black-power fist. Some brave souls refuse, even after they're completely surrounded by menacing mobs.

This exercise is remarkable because BLM appears to have given up trying to convince anyone. Of course, black-power gestures under duress have no meaning. Everyone knows it's all a lie, but the Marxist movement keeps at it anyway, just because it can.
Theodore Dalrymple "takes a chain saw to White Fragility by Robin DiAngelo and How to Be an Antiracist by Ibram X. Kendi."
DiAngelo, who is white, became quite popular in the corporate/university anti-racism training field. Her communication style is dramatic. But she has been getting some quite brutal criticism lately. Kendi, who is black, was identified to me (by someone who is in the business of creating training programs like those, say, at Sandia Labs) as THE go-to guy for a definition of anti-racism. You might like the Dalrymple piece.
Speaking of Kendi, Steven Hayward had an enlightening piece up recently:
I have previously referred to Kurt Vonnegut's famous 1961 short story "Harrison Bergeron," which is a mordant satire of the tyrannical world of perfect equality. If you've never read it, here's the first paragraph:

THE YEAR WAS 2081, and everybody was finally equal. They weren't only equal before God and the law. They were equal every which way. Nobody was smarter than anybody else. Nobody was better looking than anybody else. Nobody was stronger or quicker than anybody else. All this equality was due to the 211th, 212th, and 213th Amendments to the Constitution, and to the unceasing vigilance of agents of the United States Handicapper General.
And what does Kendi think should be done? This:

To fix the original sin of racism, Americans should pass an anti-racist amendment to the U.S. Constitution that enshrines two guiding anti-racist principals: Racial inequity is evidence of racist policy and the different racial groups are equals. The amendment would make unconstitutional racial inequity over a certain threshold, as well as racist ideas by public officials (with "racist ideas" and "public official" clearly defined). It would establish and permanently fund the Department of Anti-racism (DOA) comprised of formally trained experts on racism and no political appointees. The DOA would be responsible for preclearing all local, state and federal public policies to ensure they won't yield racial inequity, monitor those policies, investigate private racist policies when racial inequity surfaces, and monitor public officials for expressions of racist ideas. The DOA would be empowered with disciplinary tools to wield over and against policymakers and public officials who do not voluntarily change their racist policy and ideas.
Yipes!
It's as though Kendi took "Harrison Bergeron" as a how-to manual.

Twitter CEO Jack Dorsey this week gave Kendi $10 million for his Boston University project. I look forward to all the leftist critics of "corporate influence" on campus protesting this corporate largess.
You should read the whole thing. Trust me.
Music
Below, an instrument that has been largely displaced, the hurdy-gurdy. Here's a page on ancient instruments. You can have a hurdy-gurdy made for you in Oregon. Not in Portland, though.
Are you ready to sheath your sword?

This is the Thread before the Gardening Thread.
Serving your mid-day open thread needs
Hope you have a good weekend.

posted by Open Blogger at
11:15 AM
|
Access Comments