« Race and (Trans)gender, Race and (Trans)gender [KT]
|
Main
|
Ace of Spades Pet Thread »
August 08, 2020
Saturday Gardening and Puttering Thread, August 8, 2020 [KT]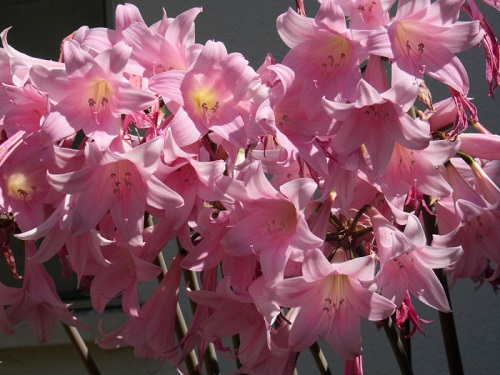 Hello, gardeners, putterers, and summer dreamers! The lovely amaryllis flower photo above was provided by our friend 40 miles north.
80 year old bulbs (They were apparently planted when the house was built in 1941) and still going strong.
The photo below is why they are also called "Naked Ladies". They bloom in the fall, when the plants are otherwise "dormant". No leaves. Best time to transplant them if you are going to do it. There is a similar Lycoris if you don't live on the arid West Coast.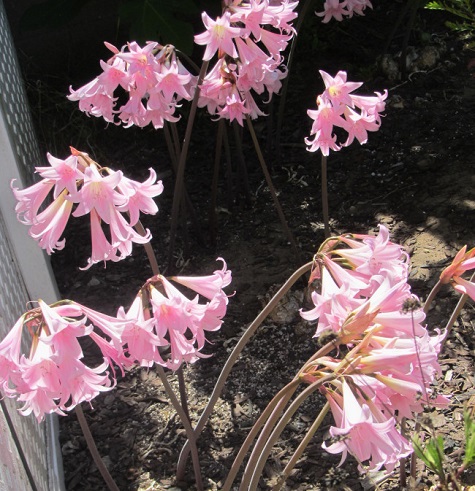 The Edible Garden
40 miles north has another grape report. The one I've been waiting for. His "red" grapes are looking kinda more than red:
This batch was REALLY sweet. I felt like an addict after I washed out all the spiders.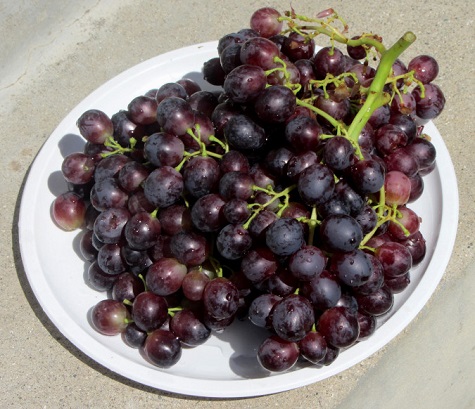 When I was growing up, the grape vines at our house were infested with leaf hoppers until little whitish "grape spiders" took up residence. We have some similar ones here. And some grapes, too. They don't look as good as the ones above.
We do have 3 varieties of Pluots on. Remarkable how long some varieties can hang on the tree looking ripe until they really get sweet. One is a little freestone. Most people probably never get to taste a ripe one.
I understand that those ubiquitous flattish black "Friar" plums you see everywhere are also delicious when fully tree-ripened. They keep for weeks when picked when they look ripe but are not fully ripe. You can use them to make Chinese red plum sauce. Better to use ripe ones, I would think.
pickle powder
Last week, late in the comments,Gordon asked,
What is pickle powder?
This was about a substance used to amend soil. But also to used pickles, maybe?
Gordon also mentioned a battle with squash bugs. Here they are. The adults are much more dramatic. They really don't look like the same insects. Anybody else doing battle with them?
Little white nymphs. I didn't see an adult but I found a lot of eggs on the underside of the zuke leaves. Treating with neem oil, diatomaceous earth and thumb & forefinger.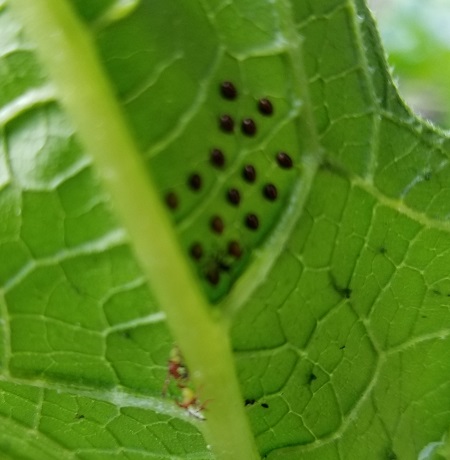 Those eggs are very hard, except after they are first laid, but if you can get rid of them, it saves a lot of problems.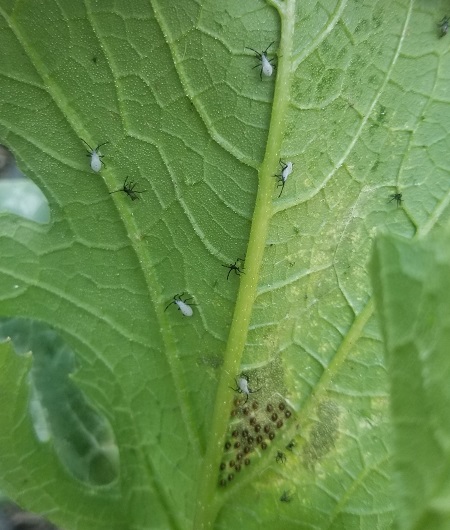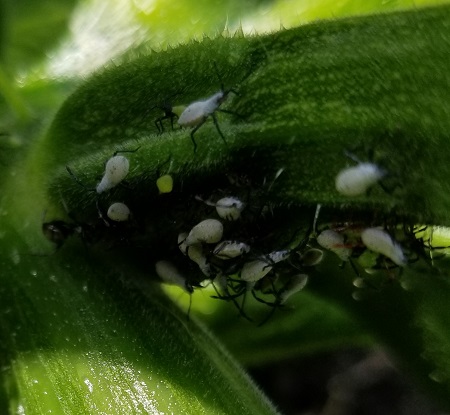 Critters
Here's a spectacular bird bit. Seriously spectacular.
Illiniwek had an insect adventure:
A large hive of bees were quite upset when my tractor scoop knocked over their home.??

These pictures are the next day.?? The majority seem to be in that darker region below, with a large bunch higher up.

Hard to say where the queen is ... but I ordered a couple hive boxes to offer them a better home.?? It arrives Thursday.

Supplying good housing makes sense since honey bees are so important as pollinators * some honey might be a bonus.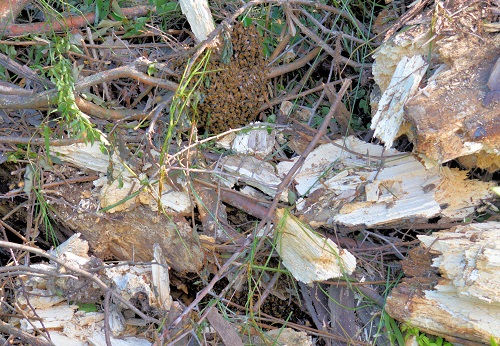 Brave to get this close to a bunch of angry bees: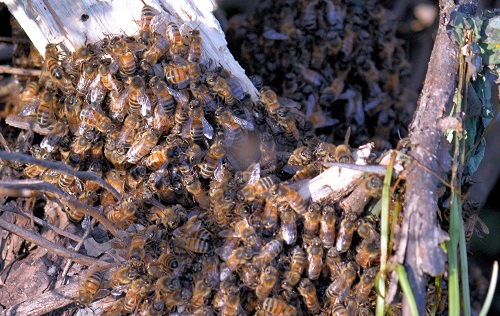 Gardens of The Horde
Illiniwek also sent in the following:
This is the third year for my deer resistant flower plot ... invaded by some chicory and red clover, for a ragged mix of color.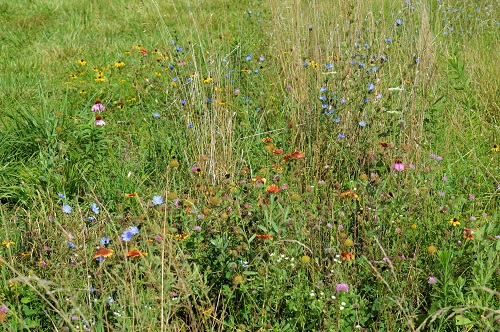 Nice! Bet the bees love it, too.
On the more refined side, we have this:
Hi -- I don't know if this is good enough for the Garden Thread but wanted to share. Keep up all your good work! Carlotta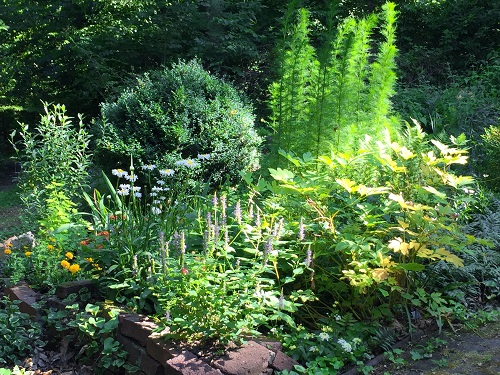 It's beautiful! Wouldn't mind spending some time there. How about you?
If you would like to send information and/or photos for the Saturday Gardening Thread, the address is:
ktinthegarden
at that g mail dot com place
Include your nic unless you want to remain a lurker.

posted by Open Blogger at
01:08 PM
|
Access Comments