« It's Mondegreen Time At The OK Corral!
|
Main
|
EMT 08/16/20 »
August 15, 2020
Saturday Overnight Open Thread - 8/15/2020 [Buck Throckmorton]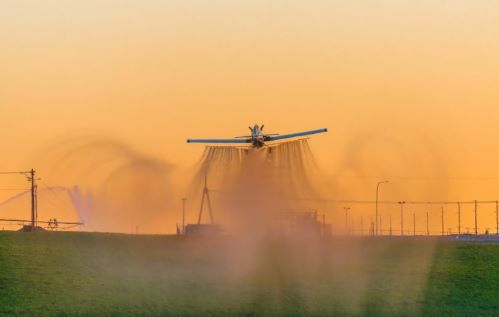 *****
LOST ACCENT
Why did FDR and people in those old movies talk with that weird accent?
Instead of naturally evolving, the Trans-Atlantic / Mid-Atlantic accent was acquired. People in the United States were taught to speak in this voice.
*****
YOUR COUNTRY IS THE UNITED STATES
I had the opportunity to travel around Europe one summer during President Reagan's 2nd term. Our group was hosted in one city by an American consul who was extremely open about his contempt for the President and the American voters who elected Ronald Reagan. This "diplomat," who was living for free in a European mansion and receiving a generous salary paid for by US taxpayers, explained to us that the most difficult part of his job was explaining to his European host country that not all Americans are as ignorant as those Americans who elected Reagan - twice. I've considered most of our diplomatic corps traitorous parasites ever since.
George Schulz was Secretary of State under Ronald Reagan, and he had a test for his new Ambassadors.
He'd say, "OK, Mr. Ambassador or Madame Ambassador, you've passed all the tests. You've been confirmed by the Senate and you've passed your security investigation. You've done all the things to get the position of ambassador, but you have to pass my test. I have one more for you." And he'd take them over in the Secretary's office to where there was this massive globe, and he'd say, "I'm going to spin the globe and I want you to put your hand on your country."
You'll never believe what happened next.
Shultz would tell this story, and he said, "Every single one of them failed. But I let them go anyway." Because whenever he spun the globe and he'd say, "I want you to put your hand on your country," they'd always put their hand on the country that they were going out to. His point was your country is the United States.
His point may have been that the United States was their country. But the US diplomatic corps generally dislikes their own country – that is why they want to live abroad. Paid for by US tax dollars, of course.
*****
THE STATUES ARE FIGHTING BACK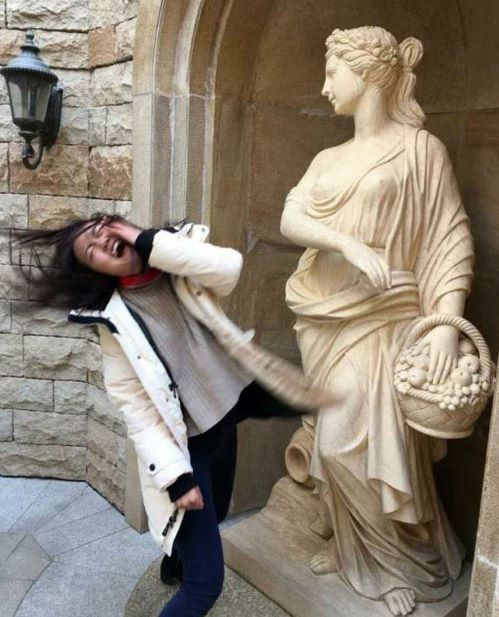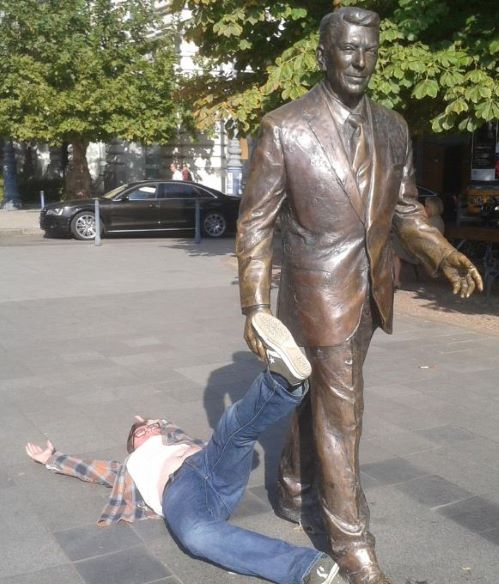 *****
FISHING NOOSES
I have a family member who fishes a lot, and he shared with me this disturbing picture. Is he trying to hook the fish or is he trying to hang them? I am literally shaking at the sight of all these fishing "nooses."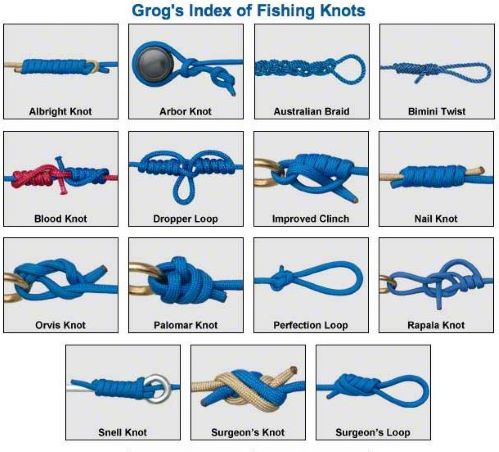 *****
SEAGULL VS BASEBALL
This seagull's day went very bad very quickly when he tried to fly between Randy Johnson and Calvin Murray.
*****
BEATER CAR RALLY
The "Lemon Rally" rolled through my town last year as it belched and clunked its way from Maryland to Alabama. It is associated with the "24 Hours of Lemons" endurance race, which has the inspiring motto: "Racing shouldn't just be for rich idiots, racing should be for all idiots." The key to both the rally and the endurance race is that the cars must be purchased for less than $500.
Scoring for the rally works differently than a regular race, where style outweighs speed.
"We assign points at the beginning based on how old the car is, where it was built and then how generally terrible the car is and operators thereof," Rood said. "We assign those points at the start so that the crappier car gets the head start because they need it. Then along the route we have these checkpoints that are worth points." At the end there are trophies for points, organizer's choice, "random acts of stupidity" and other assorted categories.
Here is a gallery of some of the "race cars."
*****
SPEAKING OF LEMONS
We are living in a golden age of reliable automobiles. Most new cars sold in the USA have 200,000 miles in them if serviced and maintained. Those of us who were driving in the 1980s recall a few truly awful vehicles. None was worse than the Yugo. With a combination of budget pricing, Italian engineering, and communist workmanship, these cars took "lemon" to a new level.
"I'm looking at the car and I said, 'Ugh! This is really primitive!' " recalls Ciminera. But Bricklin was desperate. So the next day, he and Ciminera toured the Yugo factory, the owner of which, the aptly named Crvena Zastava (or Red Flag) Works, also made machine guns. The building was dark, the floors greasy, and Ciminera was shocked to discover smoking workers stepping into cars with dirty shoes on and newly stamped fenders being thrown into bins. It was a disaster. But because the Yugo cost about $2000 wholesale, Bricklin figured he could cover the car's homologation and sell it stateside for just $3990, which he did in August 1985.
Here's a commercial for the Yugo.
What was your worst car?
*****
THE LAST WITNESS TO PRESIDENT LINCOLN'S ASSASSINATION
Sometimes you almost feel you can reach back and touch history. It's 1956 and a gentleman on television is discussing his recollection of being a child in Ford's Theater when President Lincoln was assassinated.
*****
BEFORE THE LEFT DESTROYED POETRY
The left's trail of destruction through American institutions includes the damage it has done to the arts. Like modern painting and sculpture, poetry has been ruined. Being able to construct classical poetry is now sneered upon by the poetry elite. Modern poetry has neither meter nor rhyme anymore, and the only topics that it seems to cover are SJW issues or anguished introspection. So really, it is just bad prose, nothing more.
That's a shame, for there used to be a mass market for good poetry, and it was a great way to tell a story. People who are drawn to songwriting understand that songwriting is the medium where the classical art of poetry lives on. I hope children are still being exposed to The Midnight Ride Of Paul Revere and Casey At The Bat. I loved those as a kid, and as I grew up, I discovered other poets, including my favorite -Robert Service. Perhaps his most famous poem is The Cremation Of Sam McGee, about a Tennessee man freezing to death in the Yukon, and the humor involved in fulfilling his dying request – to be cremated and freed from the cold. Here are a few stanzas. You can read the rest at the link below.
Some planks I tore from the cabin floor, and I lit the boiler fire;
Some coal I found that was lying around, and I heaped the fuel higher;
The flames just soared, and the furnace roared—such a blaze you seldom see;
And I burrowed a hole in the glowing coal, and I stuffed in Sam McGee.
I do not know how long in the snow I wrestled with grisly fear;
But the stars came out and they danced about ere again I ventured near;
I was sick with dread, but I bravely said: "I'll just take a peep inside.
I guess he's cooked, and it's time I looked"; ... then the door I opened wide.
And there sat Sam, looking cool and calm, in the heart of the furnace roar;
And he wore a smile you could see a mile, and he said: "Please close that door.
It's fine in here, but I greatly fear you'll let in the cold and storm—
Since I left Plumtree, down in Tennessee, it's the first time I've been warm."
*****
ECONOMIC DISTORTIONS CREATE SHORTAGES
Beer, soda makers struggle with aluminum can supply, plan to limit niche drinks.


In some cases, beverage makers suspended output of products that sell in low volumes, so they can focus on their bestsellers. Beer maker Molson Coors did this in May amid what it called an "unprecedented shortage of 12-ounce recyclable aluminum cans."
My soft drink of choice is a regionally popular soft drink that is not owned by Coke or Pepsi. I had to switch to plastic bottles not long into the Wuhan Virus panic, but at least I can still get it.
*****
BUCK THOUGHTS
Any manager or executive who self-identifies as a "Servant Leader" is neither a servant nor a leader.
*****
SPEED READING
Every week when I read Oregon Muse's Sunday Book Thread, I jot down another book or two I want to read. I'm falling w-a-a-a-y behind. I may need to take a speed reading course if I'm ever going to catch up.
Did any of you ever take a speed reading course?
*****
MOTIVATION
(h/t despair.com)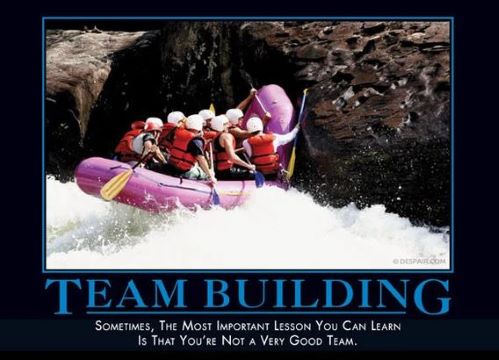 *****
THROCKMORTON'S FIRST LAW OF LIVE MUSIC: IF THERE'S AN UPRIGHT BASS IN THE BAND, IT'S PROBABLY GOING TO BE GOOD
I've spun around a dance floor to the Orange Blossom Special many times, but never to a version like this. Mark O'Connor is a legendary fiddler / violinist – another one of those musical prodigies that was appearing on TV shows when he was still a child in the 1970s. He grew up to become renowned in both country music and classical music. He's helped here by a little C&W backup band by name of The Boston Pops Orchestra.
And making a run for the border, here's Mr. O'Connor playing another Texas dancehall staple, the "Jesse Polka", also known as the "Rio Grande Polka". It brings together the sounds of Appalachia, Germany, and Mexico, which were getting all mixed together in Texas dancehalls over a century ago.
*****
Tonight's overnight thread has been brought to you by Intergalactic Cattle Rustlers.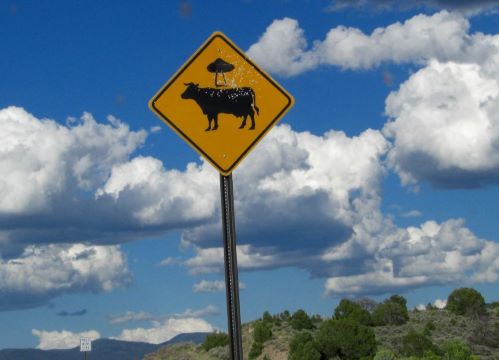 *****
Thanks again to the horde for letting me play host. Please feel free to offer any helpful feedback, insults, or tips at buck.throckmorton@gmail.com

posted by Open Blogger at
10:00 PM
|
Access Comments