« Mayor Jenny Gets Mad at Antifa Only After They Harass Her at Her Home, and Orders CHOP to be Cleared Out
|
Main
|
The Morning Report - 7/2/20 »
July 01, 2020
Wednesday Overnight Open Thread (7/1/20)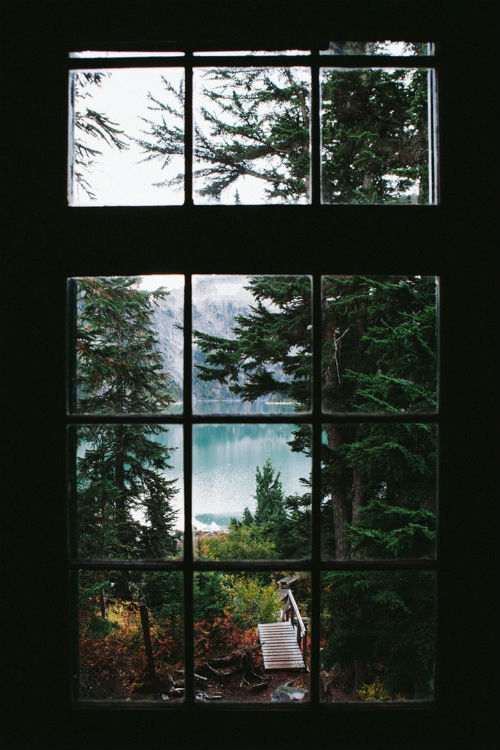 ***
The Quotes of The Day

Quote I

"I saw it all going up in flames and my life destroyed in an instant and I did what I thought I had to do to protect my hearth, my home and my family." Mark McCloskey

Quote II

"Voting is not about being easier, it is about being fair and accessible. To have enough polling places, to have enough time," he said. "It's part of who we are as America to show up and vote."Texas Lt. Governor Dan Patrick

Quote III

"For him to be at the top of Bascom as a powerful placement on our campus, it's a single-handed symbol of white supremacy."Black Student Union president Nalah McWhorter
***
Reason #137 I hate people.
***

I attempt to put myself in the other person's shoes. Tonight? I just can't do it.
***

If your schadenboner lasts longer than 4 hours, keep laughing.

Durkan rips protesters who marched to her home and calls for investigation into possible ringleader

BREAKING: This morning, Seattle Mayor Jenny Durkan transmitted a letter to the City Council, urging members to take action against Councilwoman Sawant, up to and including expulsion. The letter listed several accusations against Sawant that the mayor thinks are grounds to do so:


Seattle Mayor Jenny Durkan's office had already issued a statement expressing anger at CHOP protesters who chose to march all the way to her home.

Durkan specifically mentions their decision to come to her residence was "without regard for the safety of the Mayor and her family."

Suck it, Bitch.
***

As we approach the 4th of July Weekend, The ONT Is Always Looking Out For YouTM. Boat launch how-to and etiquette.

***

If you are going to be out on the water this weekend? Put the damn phone away, right Garrett?

What would you do if someone idled into your boat like this?
Imagine it is a warm, sunny day on your favorite fishing lake. You and your buddies are out wetting a line in one of your favorite spots when you notice another boat idling along about 300 yards out. After a while you realize it is getting closer and closer. The next thing you know, the boat is ramming into your boat.

That is exactly what happens to YouTuber Darien is Fishin. At first Darien and his buddies think it is someone they know messing with them. It is not until the other boat is about five feet away that they realize the other boater is distracted by his cell phone and has made a serious mistake.
***

Those of you here on a regular basis know I have issues with law enforcement. As an imperfect human I should remember that with any profession there are good and bad cops.
The newest proposed law from Virginia is just asinine. How to paint a bigger target onto a LEO.

Democrats in the Virginia state Senate have proposed reducing the charge for assaulting a police officer from a felony to a misdemeanor according to the Fort Hunt Herald.

The proposal comes with a number of other police reforms including the banning of no-knock warrants, banning chokeholds, requiring police to warn before shooting, and creating a "duty to intervene" for officers who see other officers committing acts of misconduct.
***
Is gun control dead? This seems like over confidence to me. H/T redc1c4

'Incredible': June gun sales numbers are in and WOW (Hint: 'Gun. Control. Is. Dead.')

Today's case study in "cause and effect" revolves around the issue of gun ownership during a time of rioting and upheaval. Check out these numbers from June:
***
To the Moron Horde parents who still have children at home. It is easier said than done, but........Keep your kids off the Goddamn social media sites.

Samantha Pfefferle says her higher education dream came true when she was accepted into Milwaukee's famed Marquette University.

That dream appears to be "going down the drain" after Pfefferle failed a Marquette admissions litmus test — a test that tolerates no conservative counterpoints to the Jesuit school's ironclad liberal "guiding values."

The 18-year-old New London High School graduate told Empower Wisconsin that she had a hastily-called phone meeting last Tuesday with Marquette admissions staff. They put Pfefferle through the ringer, asking her questions like, what would she do if she lived in the same dorm as a "Dreamer" (a young, undocumented immigrant in America under the Development, Relief and Education for Alien Minors —DREAM — Act), and the Dreamer didn't like Pfefferle's opinions?

They asked her what she would do if an illegal immigrant lived nearby and didn't like her comments.
***
Obviously this woman Karen never learned to mind her own business. People.


MONTCLAIR, NJ- Montclair Police are calling recent acts in a neighborhood, in which a neighbor called the police following a disagreement over permits, a "dispute between neighbors."

The interaction, which took place on Marion Rd. on Monday, was partially recorded, drew local police to the scene on Monday and sparked a brief protest the next day. Officers arrived at 12:23 p.m., police said.

A woman named Susan Schulz, whom social media users are calling 'Permit Karen,' is alleged to have walked onto her neighbors property to question whether or not they had a permit for the work they were doing. She then accuses her neighbor, Fareed Nassor Hayat, an attorney and Law Professor at the City University of New York, of pushing her. His wife Norrinda can be heard off camera disputing those claims. Schulz then turns to her neighbors, who had come outside to watch the commotion. They were less than enthused to corroborate her claims. She then contacts the Montclair Police Department.
***
***
I guess I'm going to hell. I don't tip my server enough according to Virtue Signaler Extraordinaire Chris Crowley.

So if you go eat a restaurant — or order delivery or takeout for that matter! — then there are two things you should absolutely do. Wear a mask and tip at least 50 percent.
The ONT Musical Interlude
On this day: July 1, 1981 - Rushton Moreve
Rushton Moreve bassist with Steppenwolf, was killed in motorcycle accident in Santa Barbara, California, aged 32. He co-wrote their hit 'Magic Carpet Ride' with lead singer John Kay; Steppenwolf also had the 1968 US No.2 single 'Born To Be Wild'. Moreve left the band in late 1968 when he refused to fly back to California at that time, fearing it would sink into the Pacific Ocean after an imminent earthquake. via thisdayinmusic.com
Born on this day: July 1, 1915 - Willie Dixon
Willie Dixon, blues singer, guitarist, 'the poet laureate of the blues'. Credited with writing more than 500 songs by the end of his life. Wrote classic songs: 'Hoochie Coochie Man', 'I'm Ready', 'You Shook Me', 'I Can't Quit You Baby', 'Little Red Rooster.' Major influence on The Rolling Stones and Led Zeppelin. Dixon died on 29th January 1992. via thisdayinmusic.com
Born on this day: 1945 - Deborah Harry
Deborah Harry, American singer, songwriter, and actress with Blondie who scored five UK No.1 singles including the 1979 UK & US No.1 single 'Heart Of Glass' and the 1978 world-wide No.1 album Parallel Lines. As a solo artists she scored the 1986 UK No. 8 single 'French Kissing In The USA'. A former Playboy Bunny, her acting career spans over thirty film roles and numerous television appearances. via thisdayinmusic.com
***

It seems everyone over the age of 9 has a cell phone. What comes on every phone? A freaking camera. Why people who know better do stupid shit in public with cameras everywhere boggles my mind. Genius Award Winners.

A police department in Colorado is investigating three officers who were allegedly photographed reenacting the chokehold maneuver cops used on Elijah McClain near a memorial for him, a report said Monday.

The officers allegedly took the photos near where McClain was stopped and detained by Aurora Police soon before his death in 2019, CBS Denver reported, citing sources familiar with the investigation.

The photos of the cops allegedly spread around the Aurora Police Department before the internal investigations department caught wind of them and started a probe.

The interim police chief of the department said in a statement late Monday night that all the officers involved were suspended with pay pending the
***
Tonight's Feel Good Story of The Day.
***
Tonight's ONT has been brought to you by Bobby.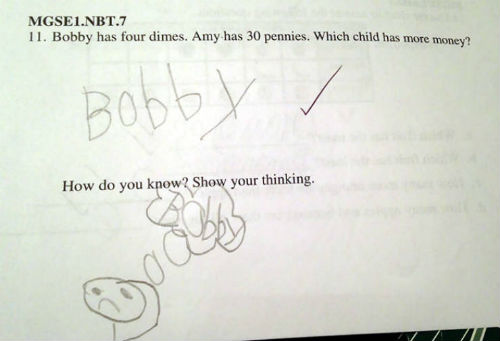 Notice: Posted with permission by the Ace Media Empire, AceCorp, LLC and the International Brotherhood of Hamsters. Union dues were not coerced.

posted by Misanthropic Humanitarian at
10:12 PM
|
Access Comments