« Saturday Evening Movie Thread 06-27-2020 [TheJamesMadison]
|
Main
|
EMT 6/28/20 »
June 27, 2020
Saturday Overnight Open Thread (6/20/20) Not Much Of An ONT Edition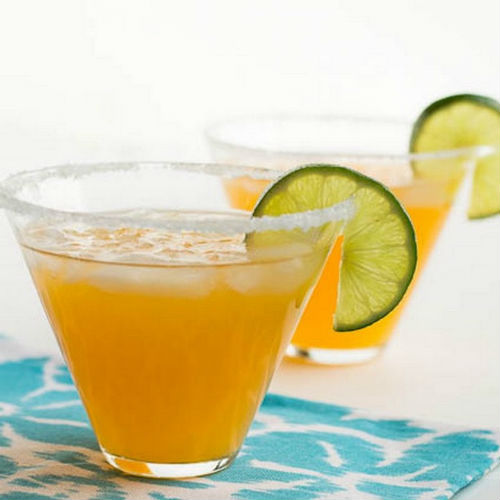 ***
The Saturday Night Joke
Two Southern Illinois farmers, Jim and Bob, are sitting at their favorite bar, drinking beer.
Jim turns to Bob and says, "You know, I'm tired of going through life without an education. Tomorrow I think I'll go to the Community College and sign up for some classes."
Bob thinks it's a good idea, and the two leave. The next day, Jim goes down to the college and meets Dean of Admissions, who signs him up for the four basic classes:.........Math, English, History, and Logic.
"Logic?" Jim says. "What's that?"
The dean says, "I'll give you an example. Do you own a weed eater?"
"Yeah."
"Then logically speaking, because you own a weed eater, I think that you would have a yard."
"That's true, I do have a yard."
"I'm not done," the dean says. "Because you have a yard, I think logically that you would have a house."
"Yes, I do have a house."
"And because you have a house, I think that you might logically have a family."
"Yes, I have a family."
"I'm not done yet. Because you have a family, then logically you must have a wife. And because you have a wife, then logic tells me you must be a heterosexual."
"I am a heterosexual. That's amazing, you were able to find out all of that because I have a weed eater."
Excited to take the class now, Jim shakes the Dean's hand and leaves to go meet Bob at the bar. He tells Bob about his classes, how he is signed up for Math, English, History, and Logic.
"Logic?" Bob says, "What's that?"
Jim says, "I'll give you an example. Do you have a weed eater?"
"No."
"Then you're a queer... "

***

If you're going camping..........I'm not sure if you want to bring these guys along.......

***
Steve Jobs said it would be bigger than the PC. Some dubbed it the most hyped product since the Apple Macintosh. An era of secrecy bubbled up in the year 2000 about an invention that would change the world as people knew it. People speculated it was a hydrogen-powered hovercraft, or a device that would break the rules of gravity itself.

Instead, it was a two-wheeled, self-balancing personal transport device called the Segway. Created over the course of a decade by Dean Kamen, a man already made impossibly rich by inventing a key technology behind medical IVs in his basement, it was released in December 2001 for $5,000 (the cost of a low-end motorcycle, despite the fact that a Segway's top speed was 10 mph). At the time, Kamen said it would be "to the car what the car was to the horse and buggy.
***

Before the digital age struck, I used Olympia 35mm cameras daily. The digital age has taken another camera maker out.

Olympus — the maker of cameras you may or may not own, but are most likely aware of — has given up. The company sold its camera division to Japan Industrial Partners (JIP), an investment fund that seems to enjoy sucking up almost obsolete tech, as it did with Sony's VAIO.

This comes hot on the heels of Olympus claiming that it definitely wasn't going to sell its camera business just over a year ago.

There are various reasons Olympus is jettisoning its camera business. One is that the company now makes the majority of its money from creating medical equipment. Another is that the company's cameras have been losing cash over the past three years.

This, according to the company, is partly down to the "rapid [camera] market shrink caused by the evolution of smartphones." It states that it "implemented measures to cope" with this hostile environment, but those, clearly, were nowhere near enough to save it.
***
***

I normally don't rerun links. However I am with this one. Tired of Covid Crap? Fed up with Thug Lives Matter? Want some entertainment to escape? Here ya go! H/T Peter Seria.
***
Parents here who are "29" probably bought one of these cars.
***

Bourbon. The ultimate father & son business. Who knew? You will soon find out.

When you hear the story of whisky, it inevitably involves family. Even in bourbon, which doesn't quite have the centuries-long history and tradition of, say, Scotch.

American history's whiskey glass is filled with stories of fathers and sons — and the occasional and hopefully growing number of interested daughters — so this Father's Day, we reached out to them to ask why the brown-spirits industry is so likely to attract multi-generations of family interest.

"Bourbon is something that's handed down from generation to generation, or at least it was for me in Kentucky," explains Jefferson's founder and Chief Strategist Trey Zoeller. And it wasn't just about his whiskey historian dad. "Just about everything my grandmother cooked was smothered in bourbon — and if you went to her house, she didn't ask what you wanted to drink, but rather, how do you take your bourbon."

"I think whiskey is a very personal business and very relationship oriented," adds Angel's Envy Co-founder and Chief Innovation Officer Wes Henderson, who founded the brand with his father and now has several sons working alongside him. "If you look back, the bourbon industry has really been upheld by a handful of family brands — large and small — making the family dynamic ingrained in whiskey culture."
***
***
The ONT Musical Interlude
(H/T Hrothgar)
&&&&&
***
Men. You can live with them and you can't throw pizzas at them. And, sometimes you just have to man up. Two-For-The-Price of One Genius Award Winners.

Ybarra, who is described as Bartlett's ex-girlfriend, appears to share the home with her.

Upon returning to the residence after 3 AM, Ybarra began to "cook himself a pizza," which upset Bartlett, who was sleeping on the living room couch.

Bartlett then allegedly walked over to the oven, extracted the pizza, and threw it at Ybarra. The pizza struck Ybarra's hand, "causing a minor burn," cops report. When officers responded to the home, they noted that Ybarra "suffered visible injury and had food on his pant leg consistent with his statements."

Bartlett was arrested for domestic battery, a misdemeanor, and booked into the county jail. She was released from custody Tuesday afternoon on her own recognizance. A judge has ordered Bartlett to have no contact with Ybarra, barred her from possessing firearms or ammunition, and prohibited her from leaving the county without court permission.

Ybarra also ended up in handcuffs after a computer check revealed that he was the subject of a fugitive warrant issued in Colorado, where he was charged in 2016 with a felony marijuana distribution count. Ybarra, who appears to have jumped a $50,000 bond in the Colorado case, is now being held without bond in the Pinellas County jail in Clearwater.
***

Tonight's ONT has been brought to you by Shit That Happens.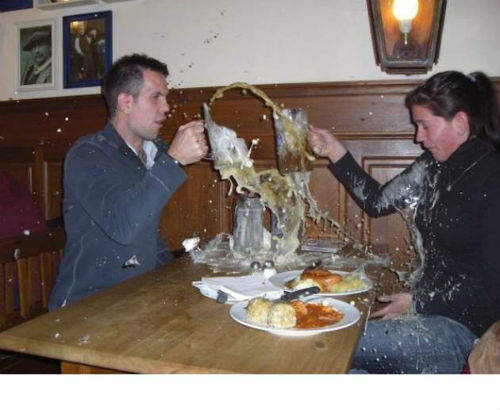 Notice: Posted with permission by the Ace Media Empire and AceCorp, LLC. DUH!!!

posted by Misanthropic Humanitarian at
09:57 PM
|
Access Comments