« Food Thread: "Many's the long night I've dreamed of cheese--toasted mostly."
|
Main
|
Sunday Overnight Open Thread (6/7/20) »
June 07, 2020
Gun Thread: Sunday Evening Edition! [Weasel]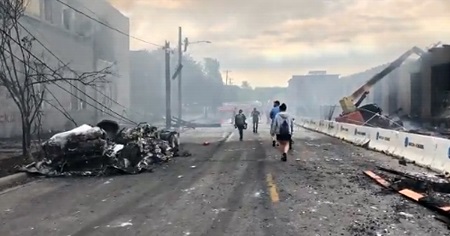 Well I Guess We Showed Them!
Welp, it's been an interesting week to say the least. Lots of retards using the looter's discount to do some early Christmas shopping, while still others are expressing their displeasure with current events by setting their cities and towns on fire. As we'll see a little later on, the breakdown of civil order is turning out to be much better for gun sales than our former tingle-inducing President. At least the current mess has that as a silver lining. Let's see what's going on below, shall we?
Sporterized M1917
So in last week's awsome cinematic masterpiece on the M1917, I mentioned how it was a common practice to "sporterize" military rifles for civilian use, particularly bolt action rifles like the '03 Springfield and the Model of 1917. To be brutally honest, I'd always considered the practice to be a little bit of a tragedy when these old classic rifles were changed from their original configuration. I guess it was something of a sense of historical loss.
Well let me tell you my opinion on the subject changed bigly when our pal Holly sent in the following story and pictures of his beautiful sporterized Model of 1917
Your post about the Model 1917 and how many were sporterized, prompted me to share a picture of my Eddystone. It had been used in WWI and my Grandfather had it stored away in an old shed. It was in pretty bad shape and when he passed away, my father decided to sporterize it. He never completed it and by the time he passed away, it was a rusted hulk with really only the action worth salvaging. I decided to finish it in memory of them both and here is the result.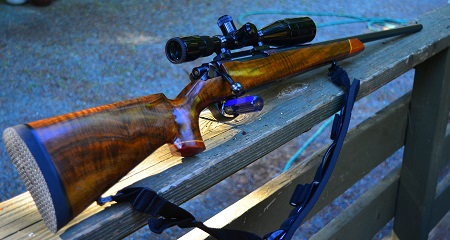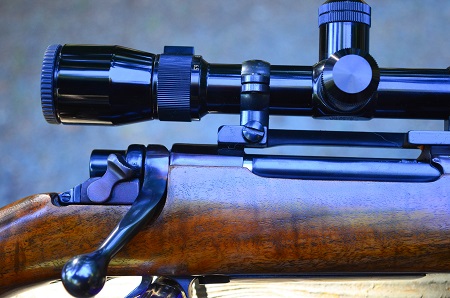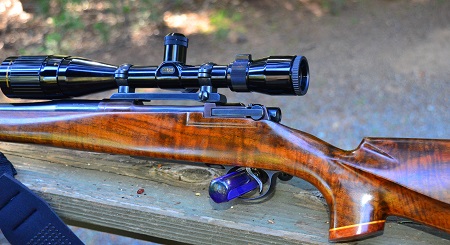 Holly goes on to list the changes he had made to the rifle:
Forged bolt handle

Lilja magnum barrel

Extra Fancy grade black walnut stock

Straightened floor plate

Bedded action

Fresh bluing

Decelerator butt pad

Nikon 6 X 26 Monarch UCC scope

Huber anti-friction match grade trigger
This, guys and gals, is how that is done. What a beautiful rifle and remarkable tribute to Holly's father and grandfather! I would probably still not convert a pristine military rifle if for no other reason than I have watched too many episodes of the Antiques Roadshow, but the result in this case is amazing. Very, very nice, Holly, and thanks for sharing!!
*****
Record Gun Sales Continue!
Well if you thought the Chinese Cooties were good for gun sales, just throw in a little civil unrest and rioting to really get things going! May 2020 gun sales set records, as reported here, here and here. I can't help but wonder how many of these are first time gun owners, and people who have previously been uninterested in guns and self defense. Let's just hope this causes people to think about the topic now that they've come to the dark side and cause a favorable shift in gun ownership sentiment.
*****
Last week I also mentioned buying a pair of Oakley shooting glasses and used them for the first time shooting the M1917 with positive results. The Oakley's were pricey at $100, and I suspect most of that price was due to the little 'O' on the frames. At the same time I ordered the those, I also ordered a $24 pair of clear bifocal safety glasses from
Readers.com
with +3.0 magnification, thinking they would be good to use shooting handguns. Unfortunately I think the bifocal part is too small, and because of the lens design, too far down to be of much use in that application. Still, the clear lenses are every bit as optically clear as the Oakley's at about one quarter the cost. The Oakley's are definitely made of sturdier material, but overall I'm not disappointed with the readers.com product.
*****
Also in the mail bag this week was the following video from our pal BertG, who happens to know the guy who made the video.
Mighty impressive, if you ask me! My reloading bench is currently a mess, and when I clean or work on guns I usually do so at the dining room table, to WeaselWoman's everlasting delight. How about you all? Do you have a spacious, clean and organized place for your gun hobby, or are you a mess like me?
*****
Our pal and frequent Gun Thread contributor, redc1c4 recently sent a link to the Hodgdon reloading website, for a tip on eliminating static from powder handlers. While checking it out, I was reminded what a great resource the Hodgdon website is for reloaders, including an entire section for beginners.
If the recent run on guns and ammunition has left you short, remember that reloaders are generally unaffected by market supply cycles. So if reloading has ever interested you, the Hodgdon website is an excellent place to start.
Thanks redc1c4!
*****
One thing I haven't spent a lot of time on is the topic of aftermarket triggers. For various reasons, most people are fine with the stock trigger that comes on a gun when they buy it, myself included in most cases. I have put a Geissele Triggers on a couple AR-15s I have built, and I have Timney Triggers on my match rifles. These match triggers are identical and are set to exactly the same weight of 1.5#. I have never been a fan of extremely light triggers and some of my competitive shooting buddies have theirs set to as low as 8 oz., but I think that's just asking for trouble. Quick Story: I was once scoring in a long range match for a very good friend and he came up off his rifle about mid-way through his string of fire to adjust his gear with a round chambered and without opening the bolt. He bumped the rear bag to move it a fraction of an inch, and you guessed it, that tripped the trigger and he fired a shot while kneeling next to the rifle. Somehow, miraculously, he was still on the target and the shot was in the 9 ring at 1,000 yards without looking through the scope! Anyhoo, I have enough trouble hitting a target without adding a super-light trigger to the mix, hence my probably heavier than average 1.5# setup.
Geissele has been very helpful the couple times I called them with technical questions, and I have had a lot of personal experience with the people at Timney Triggers at their headquarters and manufacturing plant in Phoenix, AZ. They are absolutely great people and were always very supportive when I was shooting in town. Currently, Timney is offering closeout pricing on a number of models, and all retail pricing is now 10% lower [h/t redc1c4] so the entire product line is worth a look.
******
ATTENTION NoVaMoMe 2020!!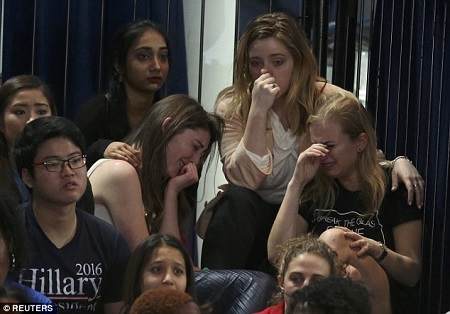 Sad people who cannot make the new NoVaMoMe date of August 29th
Due the Chinese Cooties hysteria in Virginia, the NoVaMoMe 2020 has been postponed until Saturday, August 29th. The time and location remain the same. If you haven't already, please check your email and let the Central Planning Committee know if you are able to make the new date. If not, your registration fee will be refunded and we will open your spot to those on the wait list. Questions? Just email us at NoVaMoMe2020 at gee mail dot com. Thank you!
******
Link-O-Rama
I'm really very seriously not kidding around anymore. Buy Ammo
AmmoSeek - online ammo search tool
GunBot - online ammo search tool
SG Ammo
Palmetto State Armory
Georgia Arms
AmmoMan
Target Sports USA
***Mail Bag***
This week we have a very nice entry from our pal DBCooper who shares his spotting scope setup. Let's take a look:
Here is the spotter setup I assembled after I figured out what I wanted. I found a new Leupold Mk IV M151 Scout Sniper Observation Telescope 12-40x85 with mil ranging reticle, and added a Kinetic M-loc rollcage and my Vortex range finder, co-witnessed to the scope. Red Dot for quick-aim and the Kestrel Elite 5700 Weather and Ballistics calculator. The scope is mounted to a Manfrotto 410 geared head with pan, tilt and elevation on top of a Manfrotto 190CXPRO4 Carbon Fiber 65" tripod. Makes for a solid sturdy set-up and I like the M151 which has a 30 mil vertical reticle for watching and calling trace. Also, the Carbon Fiber tripod vibrates less than an aluminum one after a shot as you are sitting behind a shooter.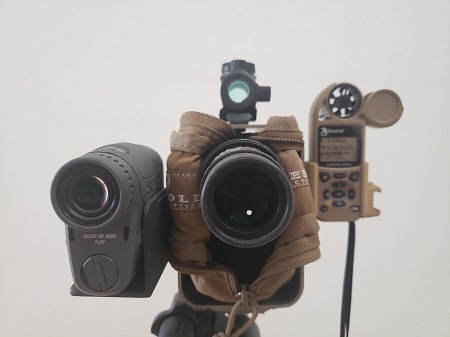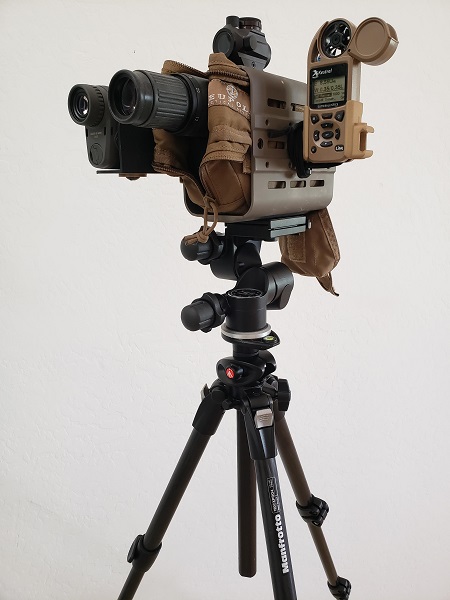 Damn, Bro, you aren't messing around! Nice setup!
******
Please note the new and improved gmail account morongunthread at gmail dot com. An informal Gun Thread archive can be found HERE. If you have a question you would like to ask Gun Thread Staff offline, just send us a note and we'll do our best to answer. If you care to share the story of your favorite firearm, send a picture with your nic and tell us what you sadly lost in the tragic canoe accident. If you would like to remain completely anonymous, just say so. Lurkers are always welcome!
That's it for this week - have you been to the range?


posted by Open Blogger at
07:00 PM
|
Access Comments